How many more Spider-Man movies do we have to see? It's convenient to be skeptical about 'Spider-Man: Across The Spider-Verse' given the state of superhero movies. But there aren't enough words to describe the razzle-dazzle of the experience the film turns out to be. Once again, Sony nails the treatment of the contentious IP by presenting a snazzier telling of the Spider-Man myth that keeps you invested.
There are post or mid-credits scenes in 'Spider-Man: Across The Spider-Verse,' but the animated film ends on a cliffhanger. The web-slinging hero of the Earth-1610 finds himself in the wrong reality, one where Miles Morales leads a criminal life, moonlighting as the Prowler. To get to how Miles finds himself a prisoner of Earth-42 version of himself, we'll have to start again from the beginning—origin story style.
Related: Spider-Man 2 Game Trailer Hints At A Boss Fight Between Miles Morales And Symbiote Peter Parker
'Spider-Man: Across The Spider-Verse' Ending Explained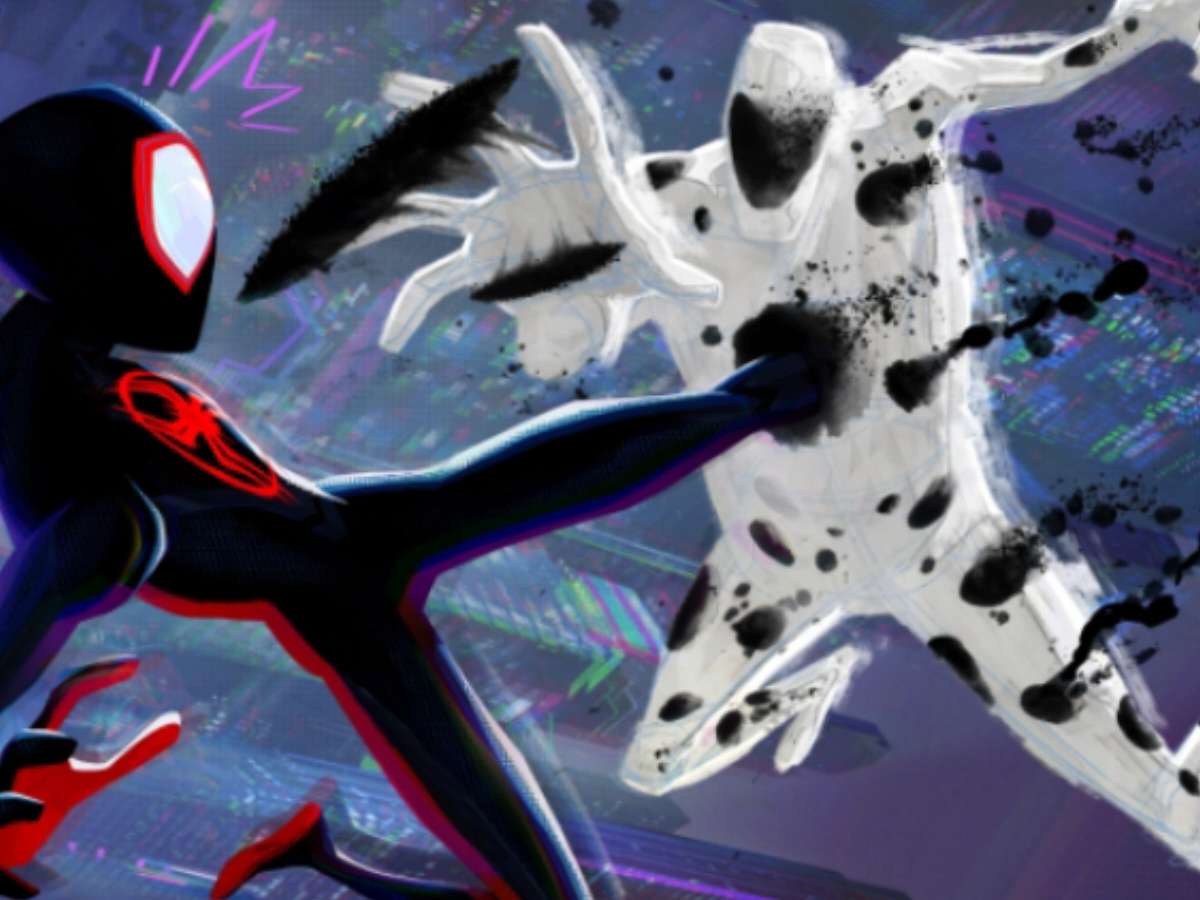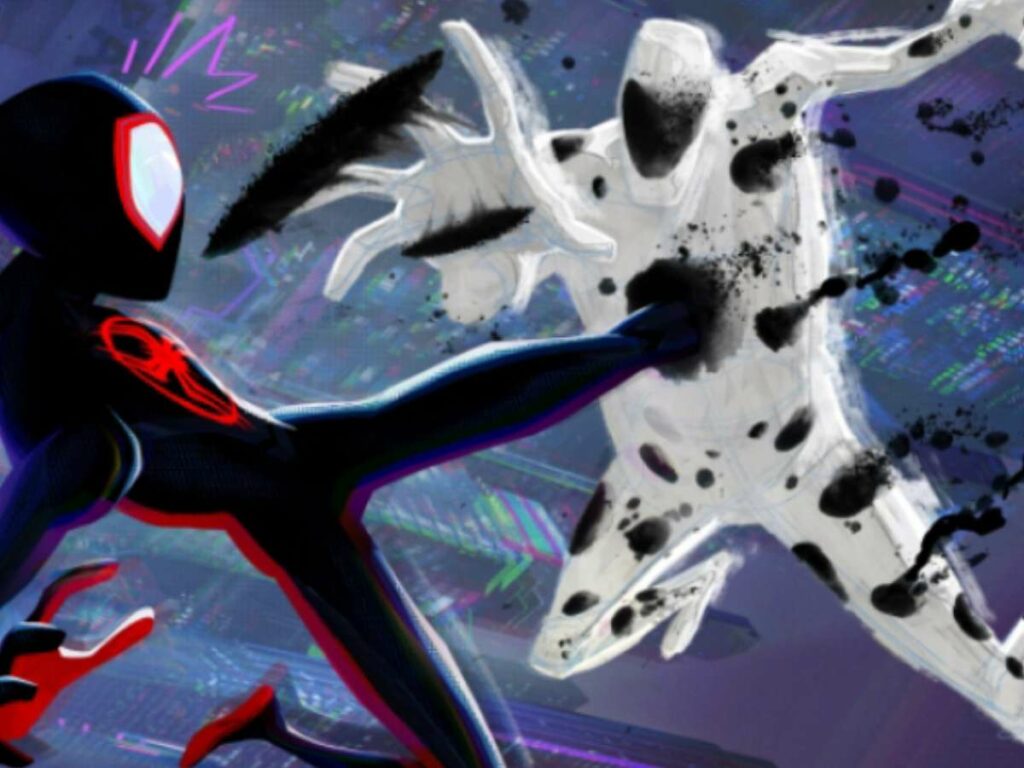 On Earth-65, Gwen Stacy is the public enemy number one. Her father, George Stacy, a cop, blames Spider-Girl for the death of Peter Parker. While fighting a version of Vulture, she is confronted by her father, to whom she discloses her identity. Distraught, he tells her to surrender, but before he can make her arrest, Jessica Drew convinces Miguel O'Hara to let her into the elite Spider Society. Meanwhile, on Earth-1610, Miles struggles with his double life while missing Gwen. But he's kept on crime-fighting toes by The Spot. Gwen surprises Miles with a surprise visit, but her purpose is to track The Spot.
Miles follows her to Mumbattan on Earth-50101. He meets Spider-Men Pavitr Prabhakar and Hobie Brown. While trying to stop Spot from gaining access to another collider, Miles has a vision of his father's death. He saves Inspector Singh from dying but upsets Miguel. Summoned to his headquarters, Miguel tells Miles how he disrupted a canon event. Death of a loved one is a must in the life of Spider-People, and coming in between, he endangers the lives of many. But Miles refuses to adhere and sets out to save his father from The Spot.
In Case You Missed: 10 Spider-Man Children From Alternate Universes You Should Know About As 'Across The Spider Verse' Introduces Peter Parker's Spider Baby
What To Expect From 'Spider-Man: Beyond The Spider-Verse'?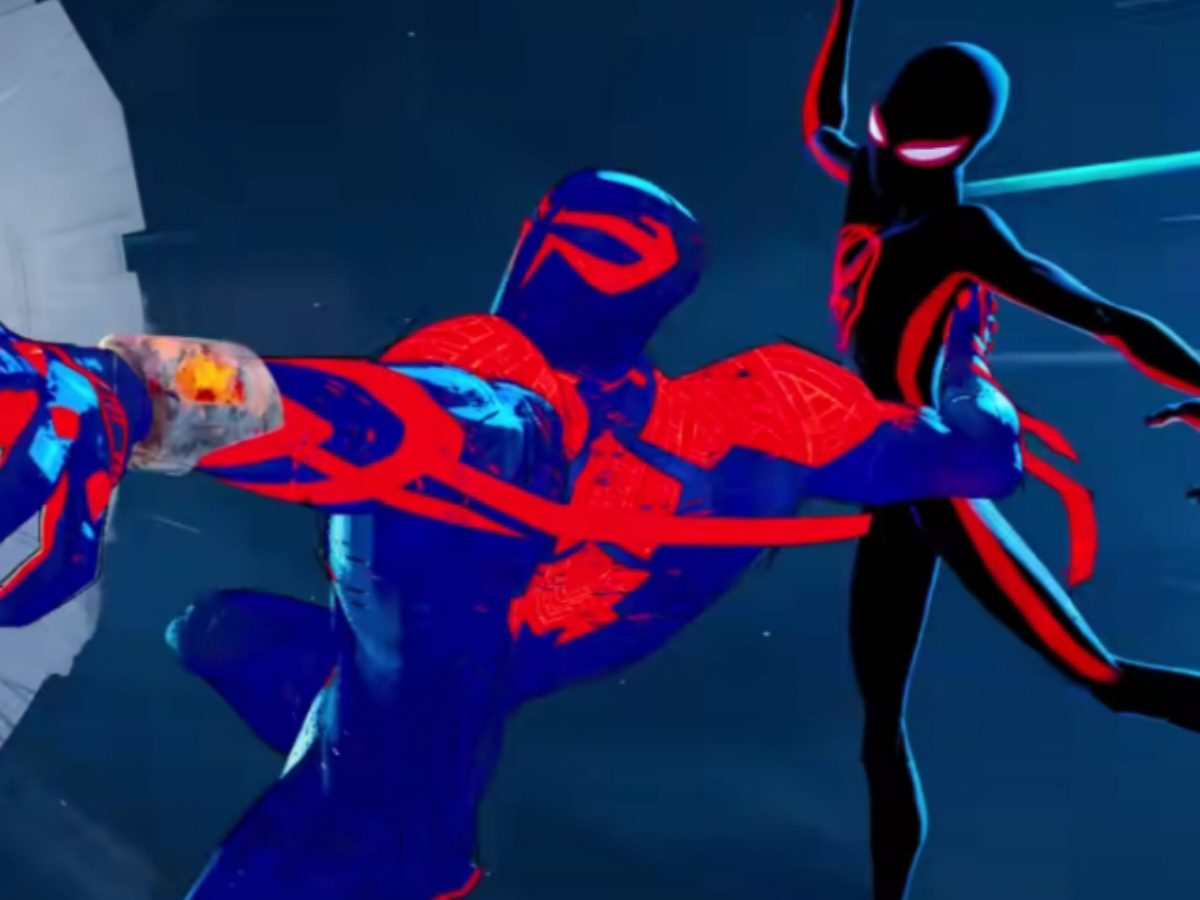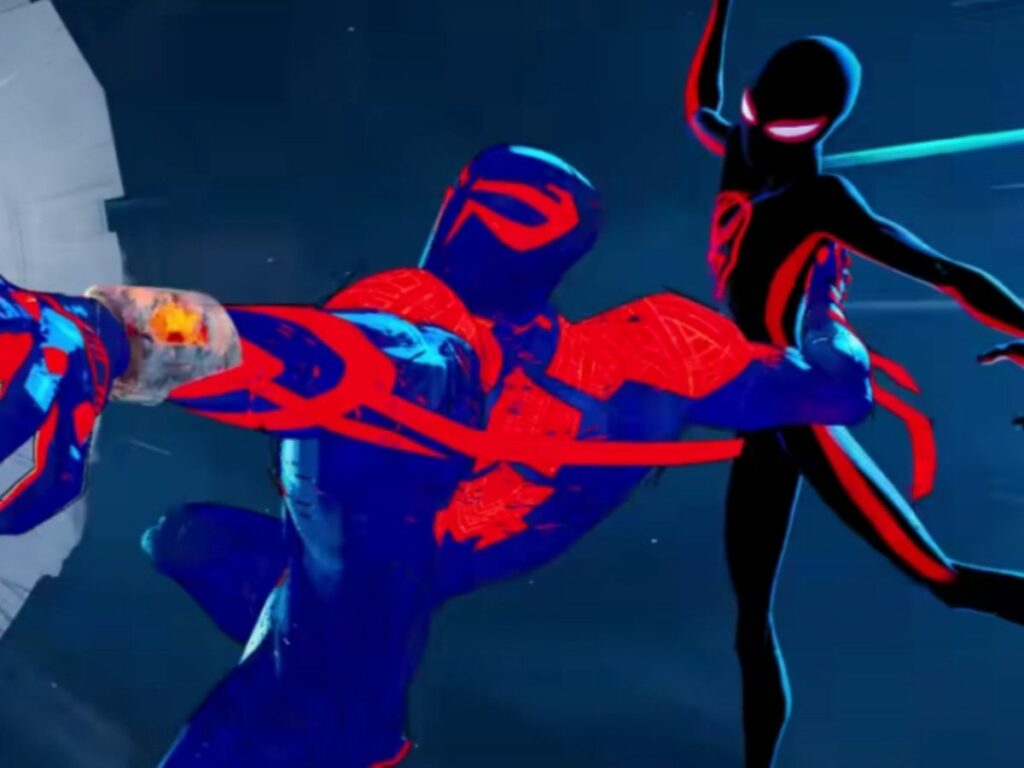 Intent on capturing Miles before he disrupts another canon event, Miguel and the Spider-Society go on his trail. But Miles defeats them all and escapes. But while trying to get back, he finds himself in a universe where a radioactive spider never bit Miles. Soon, he finds himself in the captivity of Uncle Aaron and Miles, the Prowler on Earth-42. Far away, Gwen Stacy assembles her team of Spider-People- Peter B., Mayday, Pavitr Prabhakar, Spider-Punk, Spider-Byte, Spider-Man Noir, Peni Parker, and Spider-Ham, to find Miles and bring him home.
The final film in the trilogy will likely begin Gwen and her team's on-the-clock search for Miles before the canon event of Earth-1610. Kicked back to her Earth-65, Gwen finds forgiveness from her father. Realizing canon events can be stopped, Gwen promises Miles' parents to bring him home safely. However, it will be challenging as Miguel O'Hara and his team are still pursuing Miles. And who is to say what the intentions of the Prowler are? Without Miles, his parents are vulnerable to the Spot, who seems to have gained full sentience.
You Might Also Like To Read: 'Spider-Man: Beyond The Spider-Verse': Release Date, Plot, Characters And More – First Curiosity