Taylor Swift has become an unfathomable phenomenon that has encapsulated the world with her music and the latest global 'Eras Tour'. Taylor's stardom peaked when she released her tenth studio album, 'Midnights'. After that, she sent the Swifties into a frenzy with the 'Eras Tour, which is on the verge of becoming the highest-grossing tour of all time.
In recent times, there have been many incidents of artists getting attacked with things on stage. It all started when Bebe Rexha was hurt by a phone thrown by a concertgoer. Pink had a woman's mother's ashes thrown on the stage. Beyoncé also became a victim of fans throwing things at the artist. Like other artists, Taylor Swift also became the victim of the incident, but she handled the situation calmly, telling the fans about the consequences that artists on stage could face during the Buenos Aires concert.
Related: Grammy 2024 Nominations: Taylor Swift Breaks Record, See Full List
Taylor Swift Tells Fans Not To Throw Things On Stage As Dancers Can Trip On Stage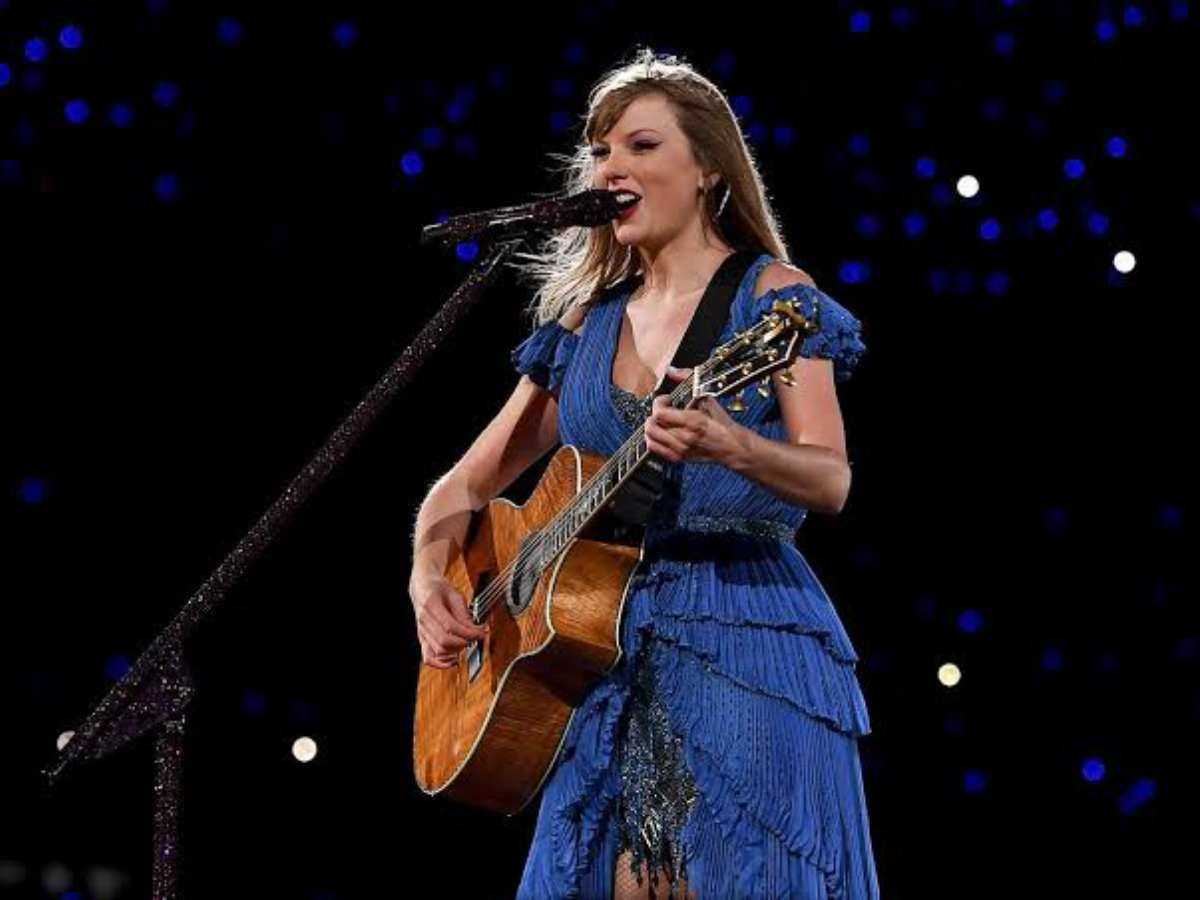 Taylor Swift completed Buenos Aires' three-night concert on November 12, 2023. She started the Latin American leg of the tour with Argentina, and the next stop will be Brazil. During the night,  Swift serenaded the Swifties with surprise songs, including 'Karma' with new lyrics. But, during the last night at the concert, Taylor scolded Swifties after a present landed on the stage.
when will people learn that throwing things at an artist is NEVER okay. extremely glad taylor made a statement about it which means it shouldn't happen again #BuenosAiresTSTheErasTour pic.twitter.com/ZjVd8T9haP

— morg (@inafolklore) November 13, 2023
Taylor Swift said, "Just because communication means having gentle, healthy boundaries, it really freaks me out when stuff gets thrown on the stage. Because if it's on the stage then a dancer can trip on it."
Taylor stated clearly, "I love that you bought presents and that is so nice, but just, can you please not throw them on the stage. I love you so much."
In Case You Missed: Bebe Rexha Takes A Dig At Phone Assault Incident During Her New Show
The Artist Professed Love To Travis Kelce During The Concert
Taylor Swift is in love, and we love it! During the 'Eras Tour', the artist's romantic life went through a tumultuous stage. She parted ways with her boyfriend of six years, Joe Alwyn, and then went on to date a misogynist, Matty Healy, for which she was criticized. However, she found love in the Kansas City Chiefs player, Travis Kelce.
Travis Kelce reacts to Taylor Swift's "Chiefs" lyric change for 'Karma' at the Eras Tour.

— Pop Base (@PopBase) November 12, 2023
Recently, Travis Kelce was spotted with Taylor Swift's father, Scott Swift, during the Argentina concert of the 'Eras Tour'. The three went out for dinner. Later, Travis and Scott were seen cheering for Taylor. During the concert, Swift changed the lyrics to her song 'Karma', making her relationship official. She changed the lyrics to, "Karma is the gut on the Chiefs, coming straight home to me."
Taylor Swift running to kiss Travis Kelce after her show in Argentina. pic.twitter.com/pz6g9sgjNn

— Pop Crave (@PopCrave) November 12, 2023
After the concert, Taylor Swift exited the venue and waved at the fans, while Travis Kelce was waiting patiently for her backstage. When Taylor saw Travis, she ran to him, hugged him, and locked lips with him.
You Might Also Like To Read: "Girl Crush": Britney Spears Gushes Over Taylor Swift After Failing To Recollect If She Has Met The Singer