Taylor Swift has become an invincible force of nature in the music industry. She has swept everyone off their feet with her artistic and business prowess, breaking records! She reached the pinnacle of her stardom and success in 2022 after the release of 'Midnights'. But the artist became a global phenomenon with her 'Eras Tour', and the world is taking notice of her, including Britney Spears.
Recently, Britney Spears made headlines with the release of her memoir 'The Woman In Me'. The singer revealed some bombshell confessions about her personal and professional life. It included her confession about being pregnant with her ex-boyfriend and her professional ups and downs, among other things. Britney, since she started using Instagram, has been actively posting videos about dance, posts about how her family abused her, and giving shout-outs to her friends and fellow artists. Now, Taylor Swift has made it to her feed amidst the 'Eras Tour'.
Related: "She Is Going Crazy": Timbaland Suggests Justin Timberlake To Put Muzzle On Britney Spears' Face
Taylor Swift Sang To Britney Spears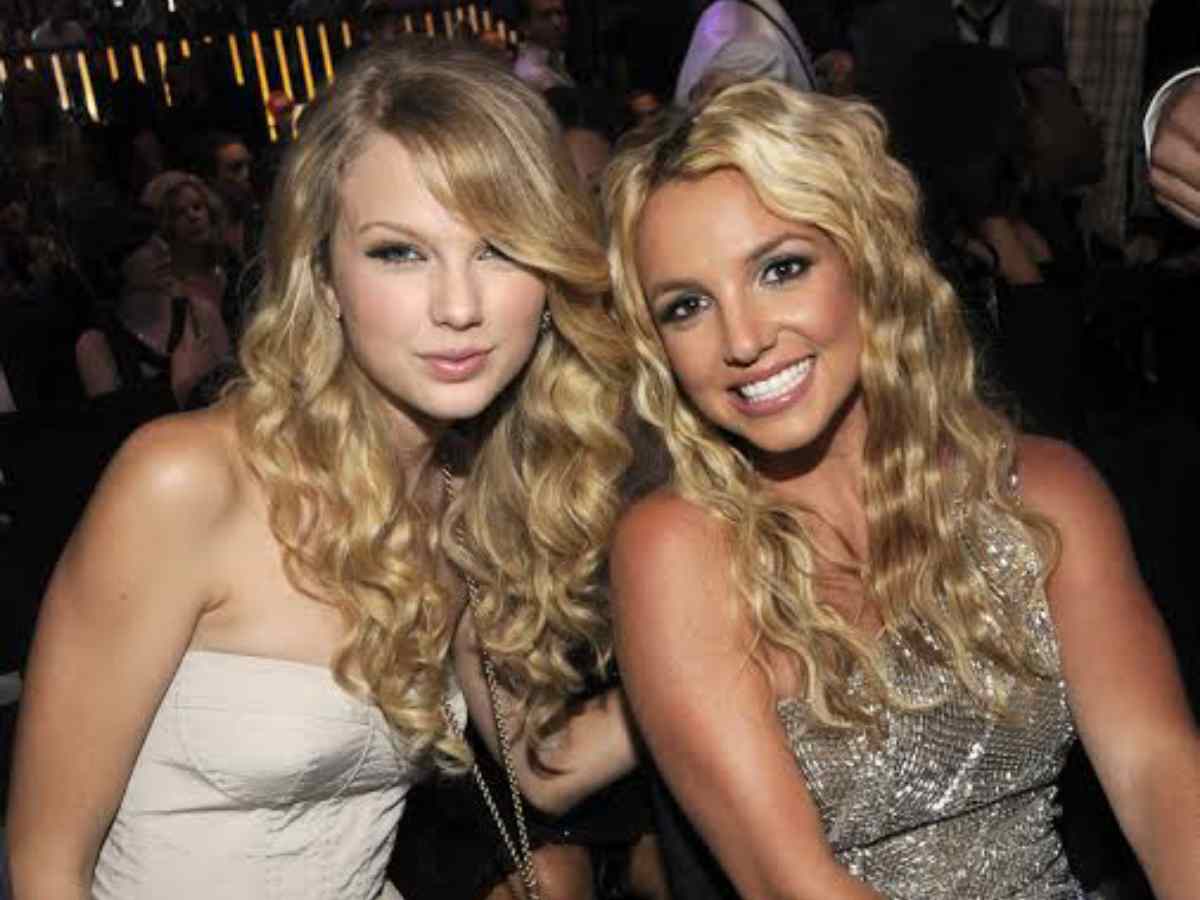 Britney Spears already spotted a pop star in Taylor Swift! Currently, Taylor is wrapping up the Argentina concerts of the 'Eras Tour'. While Swift was serenading the Swifties in Argentina, Britney posted a sweet Instagram post dedicated to the '1989' singer. Spears recalled how Taylor played guitar to her and sang to her back in 2003 during her 'Oops' tour.
Britney Spears wrote, sharing a collage picture of the two during the 2008 MTV VMAs and one from 2003, "This is way back when but kinda cool…During my Oops Tour, I got a knock at my door. My good friend at the time was the assistant to my manager who was trying to become a manager himself. There was a knock, and then said, 'I have a girl named Taylor who wants to come in and sing for you, 'I was like of course!!!' "
Britney continued, "He walks in, and she sings a beautiful song with her guitar. I was like wow wow she's unbelievable !!! We took a picture, and she then became the most iconic pop woman of our generation." Britney also announced that the singer is her girl crush and prefers watching her videos to movies.
In Case You Missed: "He Wants To Be Britney So Bad": Harry Styles Upsets Fans With His Shaved Head Look After Taylor Swift Dissed Him On '1989 (Taylor's Version)'
Britney Didn't Remember Meeting The Artist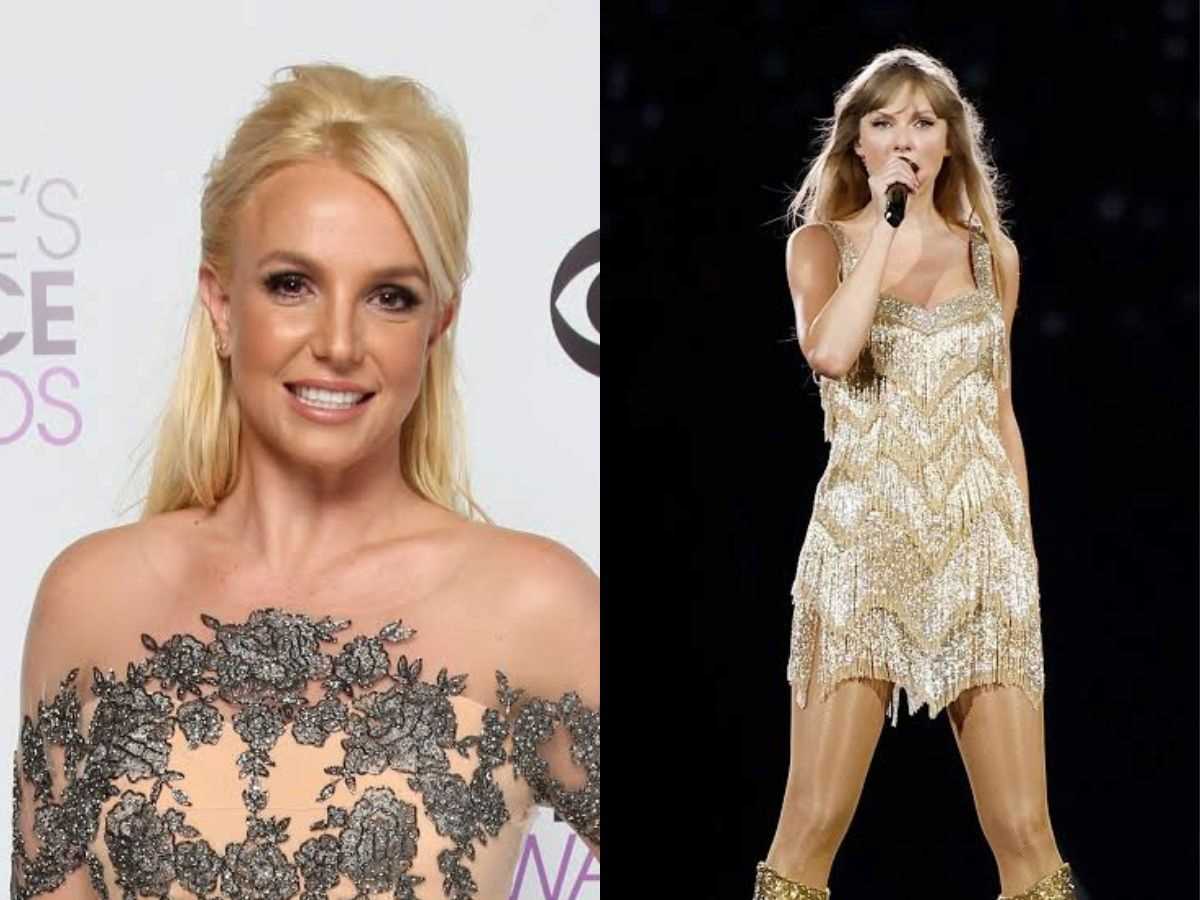 In a 2016 interview, Britney Spears was asked who she would prefer as her flight co-passenger for 24 hours—Katy Perry or Taylor Swift. Britney said, "I don't know. I don't know, that's hard. They're both so cool … I've briefly met Katy Perry at the Smurfs movie premiere. Maybe because I've met Katy Perry I would say Taylor Swift, because I've never met her before."
However, the internet dug deeper and found two instances where Britney Spears met Taylor Swift. One picture was from 2003, the instance that Britney mentioned in her recent post. Another one was from the 2008 VMAs award; another picture is in the collage.
You Might Also Like To Read: When Lady Gaga Thought Taylor Swift Was Full Of S***