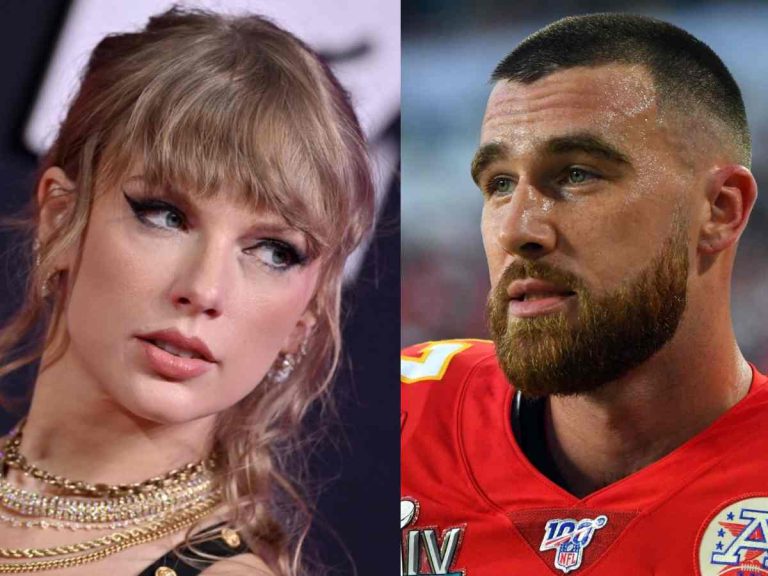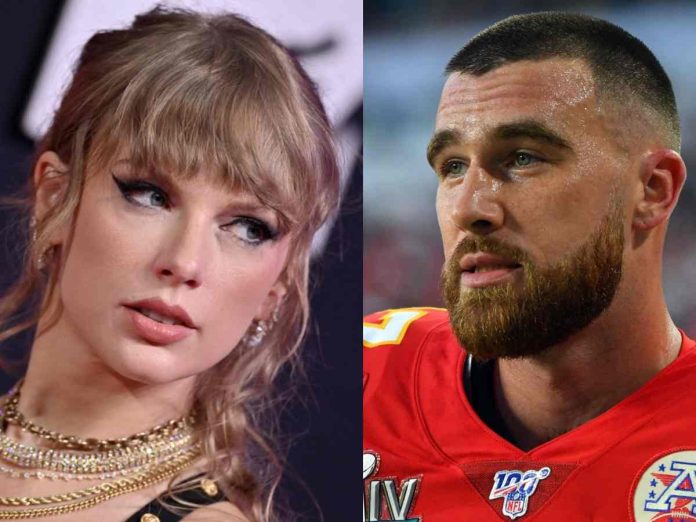 Taylor Swift is currently on the global 'Eras Tour' which has been proving to be a blockbuster! The tour is about to become the highest-grossing tour of all time. During the 'Eras Tour,' apart from the visual treat, album announcement, and vault tracks, Swift has been engulfed in many media rumors about her personal life. The latest one is that she is dating NFL player Travis Kelce.
At the start of the 'Eras Tour,' Taylor Swift broke up with Joe Alwyn after six years of relationship. Later, she dated 'The 1975' frontman, Matty Healy, for two months. Now, after a podcast with brother Jason Kelce, Travis Kelce and Taylor Swift rumors are going strong. It has also infiltrated the commentary box of the NFL, where the announcers made some strong puns during the Kansas City Chiefs match, making many Taylor Swift song references.
Related: Who Is Travis Kelce? Is He Actually "Secretly" Dating Taylor Swift?
Travis Kelce Hilariously Responds To The Taylor Swift References During The Game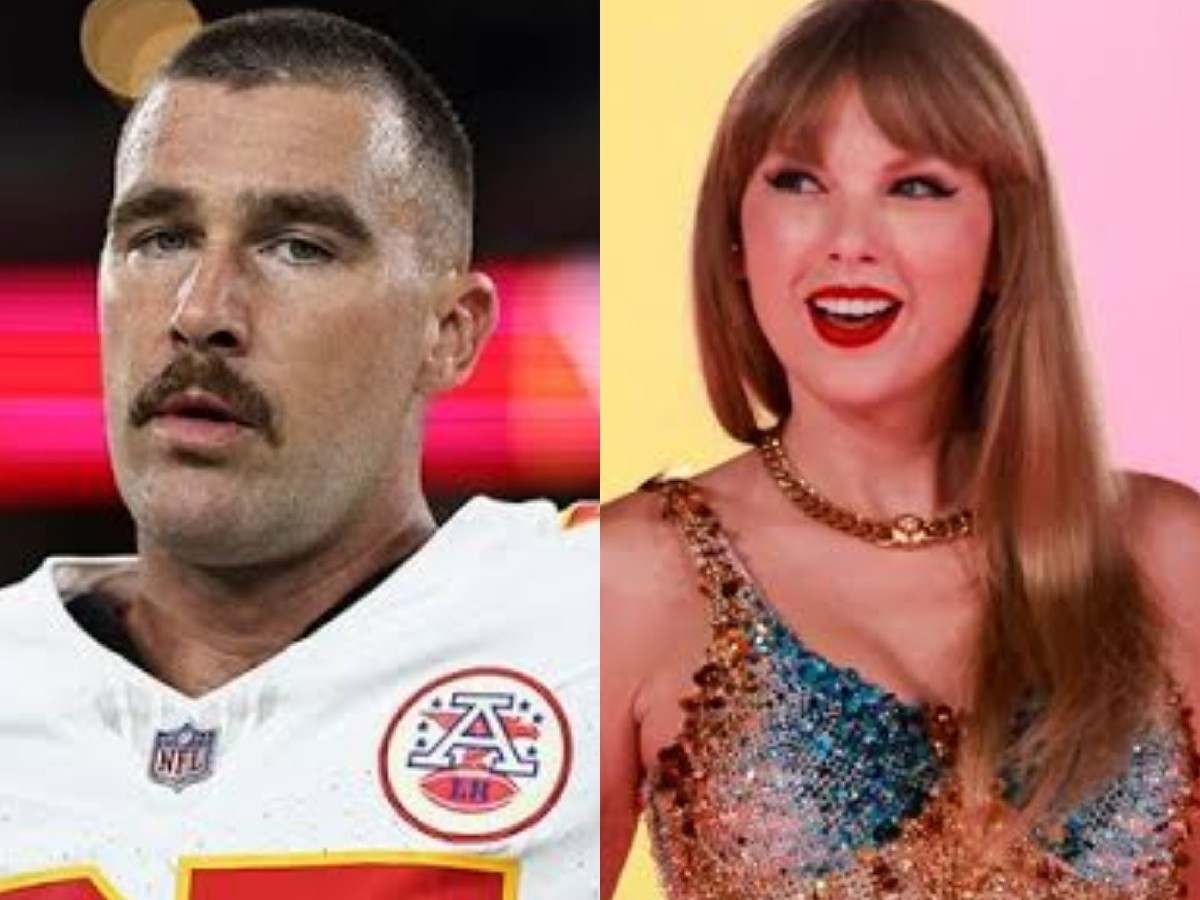 NFL broadcasters and commentators had a fun work day during the recent Kansas City Chiefs vs. Jacksonville Jaguars match. The conjectures have strengthened about Taylor Swift dating Travis Kelce ,and the NFL is milking quite witty content out of it. During the match, Ian Eagle made a funny reference to a Swift song from her 2014 album '1989.' He said, "Kelce finds a blank space for the score."
However, Rich Eisen's commentary during the Kansas City Chiefs game is hands down the most hilarious one so far, and the tight end also agreed with it! Rich said, "You saw it on Thursday night when Travis Kelce wasn't in there, it left a 'blank space,' but I think he returns today and proves to be the 'anti-hero.' Never goes out of style.'
Eisen captioned the video, referencing Swift's song from 'Reputation.' He wrote, "Look what you made me do, @killatrav." Kelce took the joke sportingly, writing, "Well played Rich… Well played."
In Case You Missed: Top 10 Taylor Swift Breakup Songs And The Men They Are Dedicated To
The NFL Player Addresses The Rumors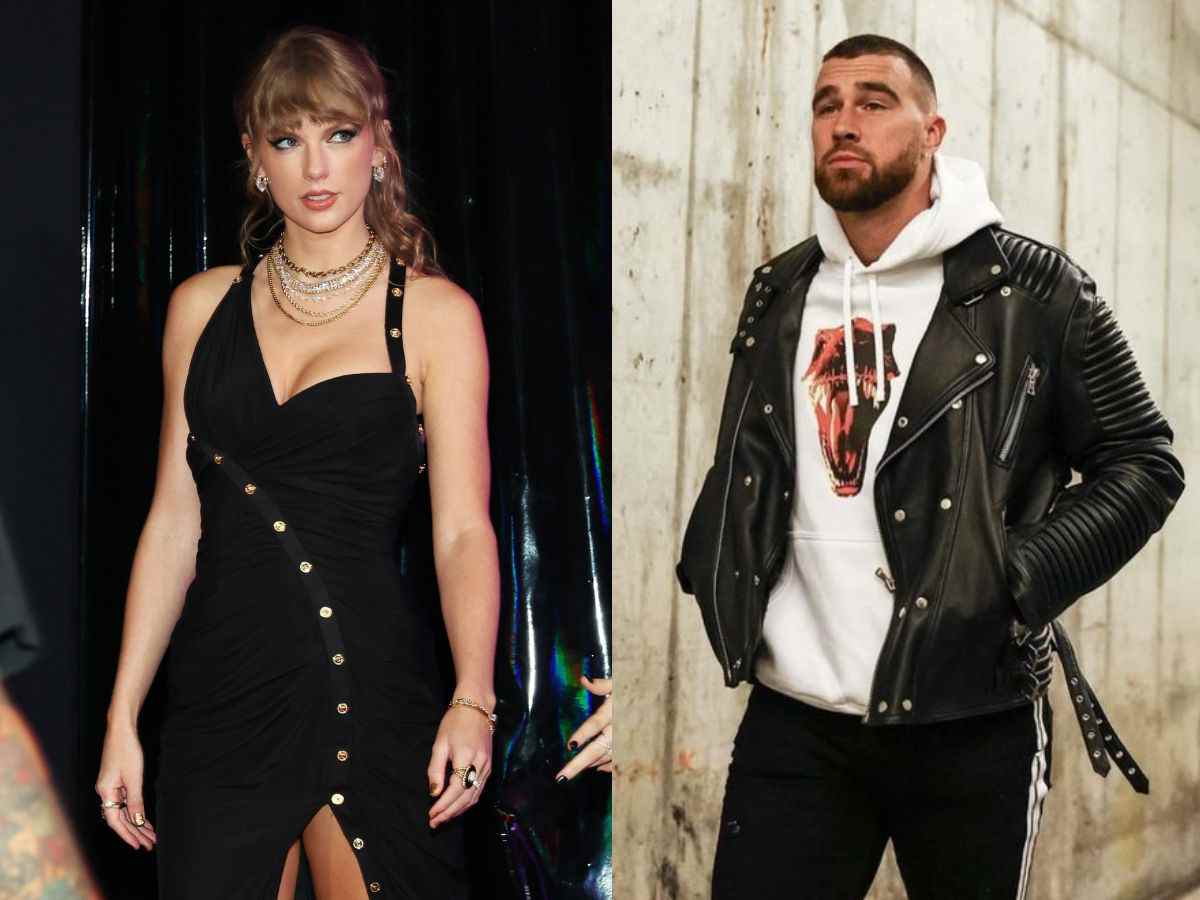 When Deuxmoi and other gossip sites started the rumor about Travis Kelce and Taylor Swift, The Messenger cemented them when a source told the outlet, "Taylor and Travis have been quietly hanging out. She saw him when she was in NYC a few weeks ago." It all started after the Jason Kelce podcast where he said that he wanted to exchange a friendship bracelet with his number on it with Taylor. However, he failed to do so, and took the incident personally.
Now, during an interview with Andrew Siciliano, Kelce handled the question skillfully when the interviewer tried to poke him for a sensational comment. Andrew asked if Travis really had a bracelet with his number on it.
He answered, "I said what I said. And I meant what I said when I said it. And you know what, it is what it is. I'm not gonna talk about my personal life…I know what you writers wanna hear, and you wanna hear more about that and I'm not gonna give you anything."
When Siciliano asked him whether Swift had reached out, he said, "And that's gonna wrap it up here."
You Might Also Like To Read: Jason Kelce Addresses Taylor Swift And Travis Kelce's Dating Rumors. Here's What He Said