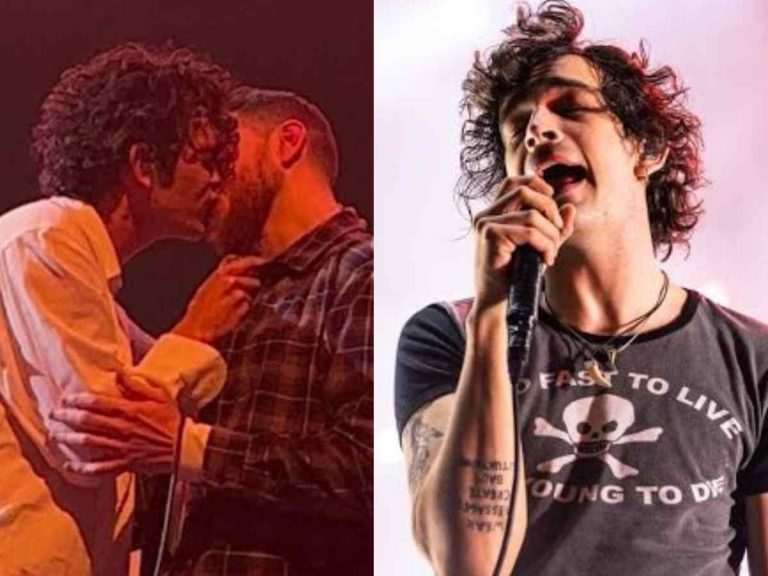 If you follow 1975, you may be familiar with videos of Matty Healy kissing fans. Healy has brought both sexes to kiss on stage, as seen by videos that have been shared on Twitter and TikTok. Fans may see Healy making out in front of them, and they record it and upload it on social media.
It does appear to be a pretty secure area that is recorded as a part of the performance and the act, but is it really? Or is it an instance where another influential person has abused his position?
Related: Is Foo Fighters Moving Forward As a Band After Taylor Hawkins' Death? How Did the Drummer Die?
Is Matty Healy Abusing His Power?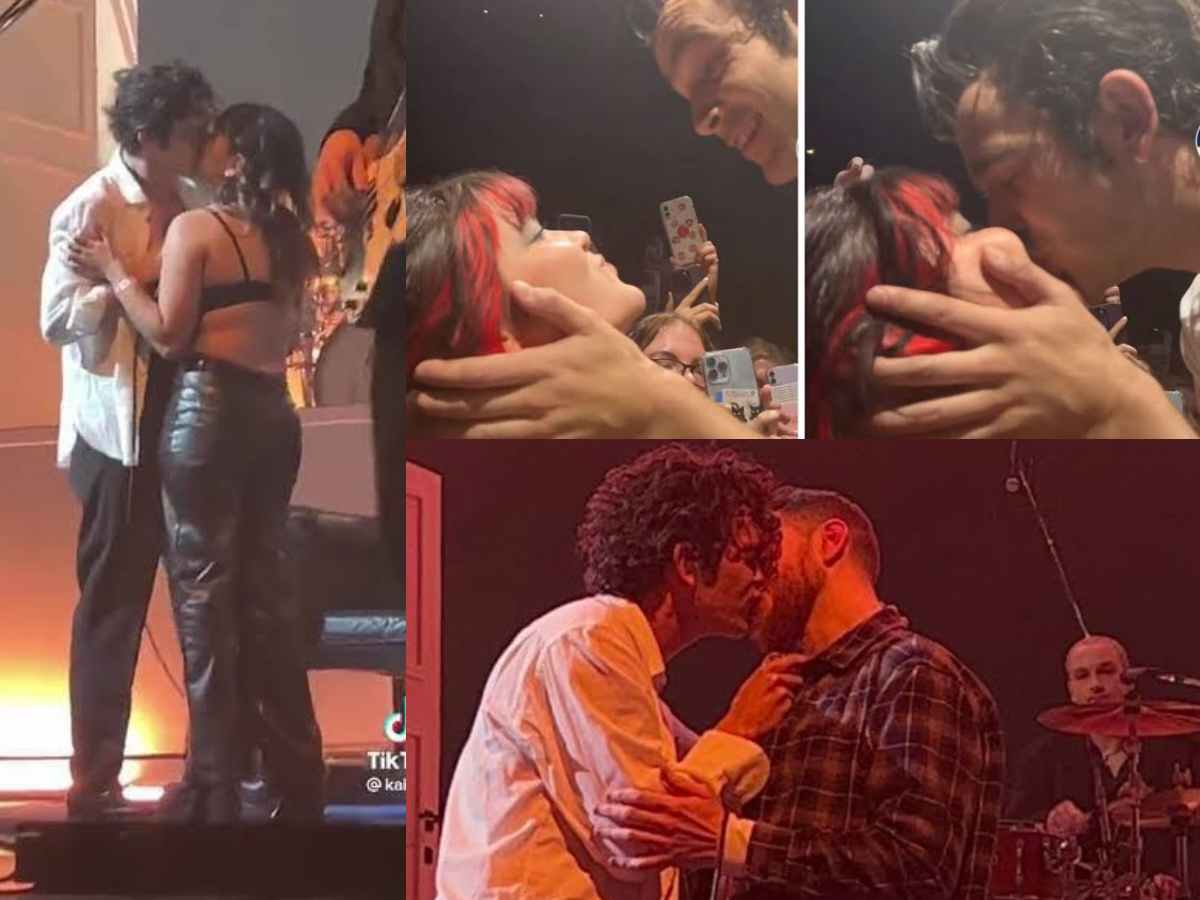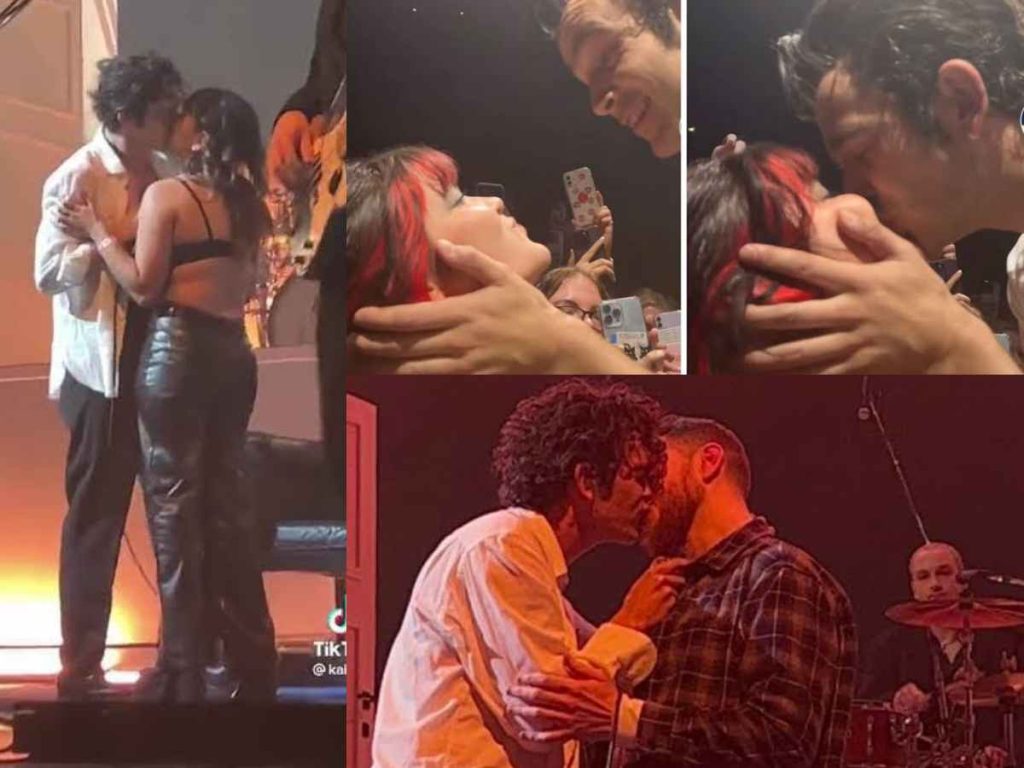 According to a viral video uploaded by a fan, Matty can be seen talking to a girl who has a sign that asks him to kiss her. In the video, he can be seen reading a fan's sign that asks him to kiss her. He walks over to her and makes sure she's over 21 (which she is). He asks for her consent before kissing her. Even though this exchange sparked a lot of controversies for the musician, it doesn't rule out the fact that the fan was over 21, and also, Healy asked for her consent.
The fan wrote on Twitter, "On a real note I do want to state some facts before we get any farther, I had this on my phone because he mentioned at some point 'I can only make out with you"' So I did this, he saw it and brought me up, HE ASKED before he kissed me! Also, I'm a grown age of 24."
In case you missed it: AMAs 2023: Machine Gun Kelly Took A Jibe At People In Rock Calling Him "A Tourist
Is Kissing Fans On Stage Okay For Musicians?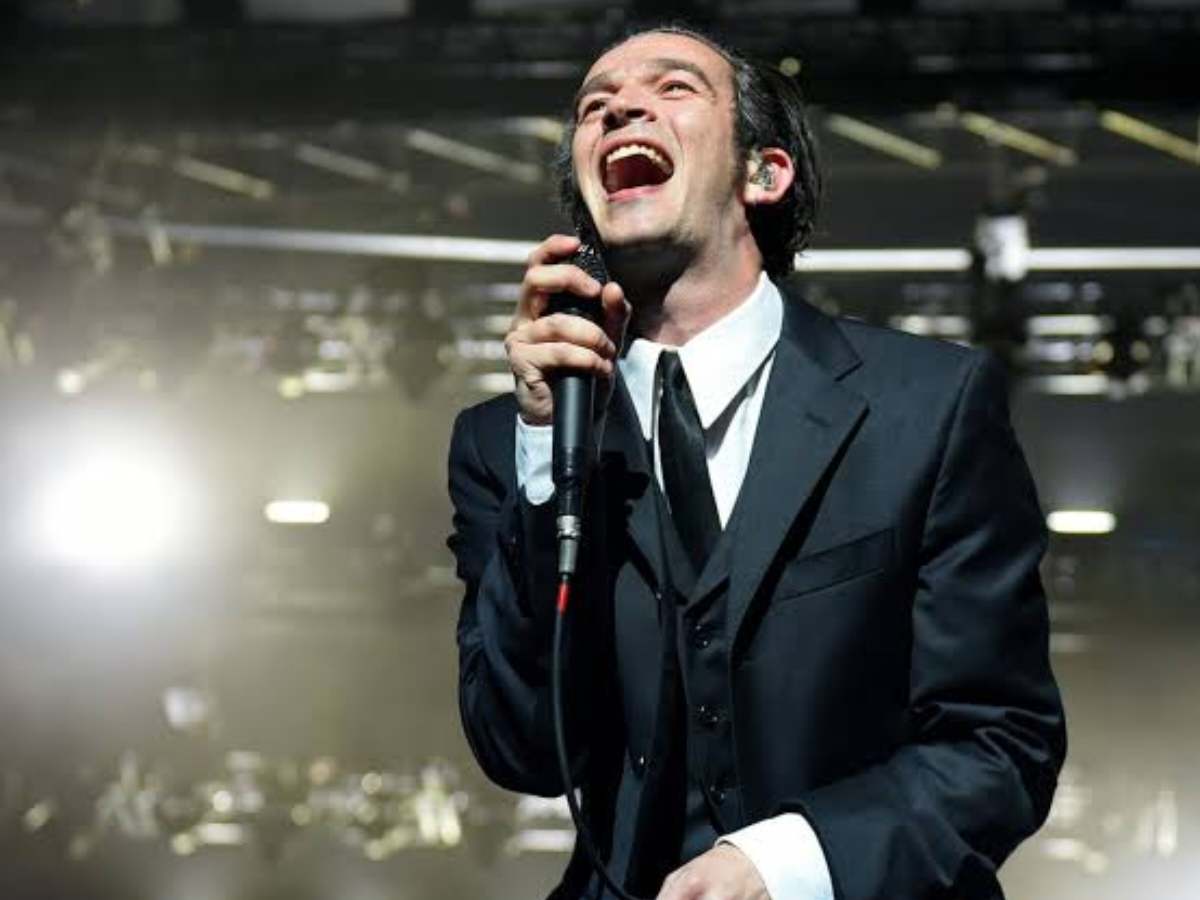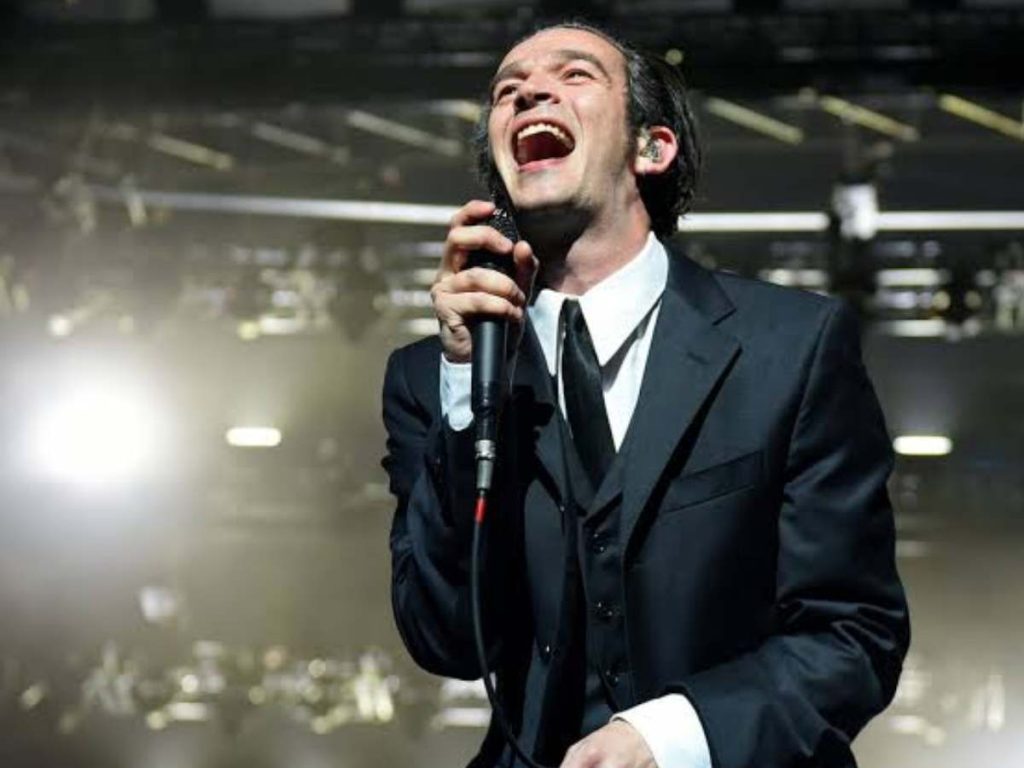 Matty Healy is not exactly new to kissing fans on stage. He protested against the nation's anti-LGBTQ+ attitude by doing the same on a tour in 2014. This happened again during a 2019 performance in Dubai. Even then, it isn't exactly uncharted terrain for music singers. When Elvis Presley performed, he used to kiss almost all of the women in the audience. Drake has also kissed women while performing.
In a way, Healy's kisses might resemble more of a well-choreographed performance than a spontaneous violation. Especially when the same scene is played out night after night. The musician's behavior might be seen as a minor incident that happened at a concert or as a simple case of power abuse. The line is thin. So which one is it for Matt?
So is this a position of Matty exploiting his power? Maybe not so much. Nevertheless, Twitter debates on it are still going on. Some are of the opinion that since consent was there and both are adults, it's fine. While some also spoke about how if he actually had to ask for her ID then he isn't supposed to kiss her.
You might like to read: Brockhampton Announce Their Last Album At The Coachella Festival