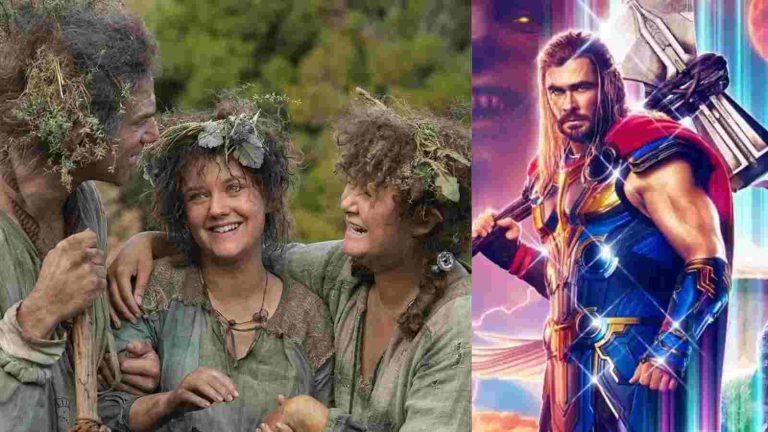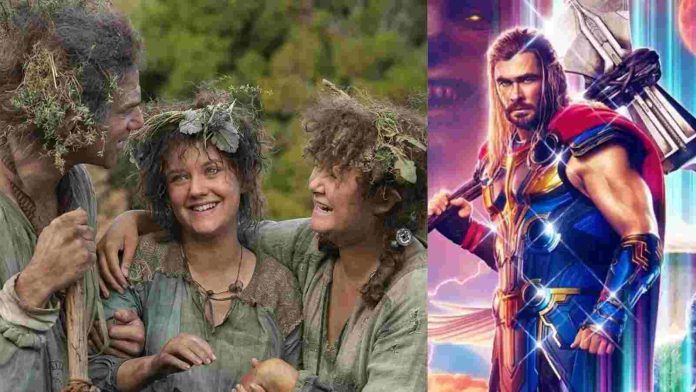 Ever since the advent of OTT (over the top) platforms or streaming services, audiences have the ease of watching a variety of films and television shows from the comfort of their home. So here is a list of upcoming shows and films that will drop on all platforms in September. One of them is the highly anticipated 'Thor: Love and Thunder.'
Since there are so many platforms nowadays like Netflix, Amazon Prime, Hulu, and Disney+, it's hard to make sense of everything that's dropping on a new month. So here is a list to ease your struggle and give you a crash course on all the films and shows for September.
Read More: All Exciting Movies And Series To Stream In March on Netflix, HBO Max, Paramount+ And Others
What To Watch On Netflix
Dated & Related
This upcoming Netflix reality show is hosted by 'Too Hot To Handle's Melinda Berry and will follow pairs of siblings. They get a glimpse into each other's love lives, as they search for 'the one' together. Siblings date the same person, and that person has to choose which sibling they want to end up dating. The synopsis sounds really weird but we will have to wait to see the extent of its weirdness.
Release date: September 2
Blonde
One of the most anticipated films of this year, 'Blonde' is a fictionalized take on the life of actress Marilyn Monroe. The lead role is played by Ana de Armas. It is reportedly the only film of 2022 to be rated NC-17, because of its graphic sexual content. Based on the eponymous novel by Joyce Carol Oates, the film has attracted controversy because Armas uses her original Cuban accent in the film.
Release date: September 28
Cobra Kai Season 5
'Cobra Kai' has generated a strong fan following and viewership over the years. The show serves as a sequel to the original 'The Karate Kid' films. The Emmy Award-nominated show is praised for its fight scenes and performance of the lead. Netflix acquired it after YouTube backed out post three seasons. The fifth season is one of the most anticipated shows of this year.
Release date: September 9
'Thor: Love And Thunder' And More On Disney+
Andor
The ever-expanding Star Wars franchise will keep on growing in the coming years. Diego Luna will return as Cassian Andor in this 'Rogue One' prequel series. The story will follow the thief-turned-Rebel spy nearly five years before the events of the film. It stars Forest Whitaker, Genevieve O'Reilly, and Stellan Skarsgård among others. Fans of the epic saga are waiting with bated breath.
Release date: September 21
Thor: Love And Thunder
One of the highest-grossing films of 2022, this MCU superhero flick is set to drop on Disney+ very soon. Starring Chris Hemsworth, Natalie Portman, and Russell Crowe, the film created a buzz with Christian Bale's villainous role. It, however, is still one of the worst received (critically) films in the entire 'Thor' franchise. Fans who missed it in theaters will be able to enjoy it in the comfort of their home.
Release date: September 8
What To Watch On Amazon Prime Video
The Lord of the Rings: The Rings of Power
Easily one of the most anticipated shows of this year, 'The Rings of Power' is Amazon Prime's most expensive show to date. This eight-episode series is set in J. R. R. Tolkien's fantasy world during the Second Age of Middle-earth. Its events take place thousands of years before the popular trilogy. Fans of orcs, dwarves, and elves will surely enjoy this prequel show.
Release date: September 1
My Best Friend's Exorcism
The title of this film says it all. Based on the novel of the same name by Grady Hendrix, this supernatural horror film is directed by Damon Thomas. It is set in the 1980s and explores two high school sophomore students who get into trouble after one of them gets possessed by a ghost. If you are a fan of horror and the supernatural, then this film is for you.
Release date: September 30
What To Watch On Hulu
Ramy Season 3
It's been more than two years since we saw the Emmy-nominated show. The show is often credited for its brilliant portrayal of a Muslim America through the point of view of its lead, Ramy Youssef. The third season will follow his life as a millennial who is struggling to balance his faith with his desires.
Release date: September 30
The Handmaid's Tale Season 5
A slow-burn show, this television adaptation of Margaret Atwood's novel, digs deep into pain and loss. The fifth season will follow its lead June (Elisabeth Moss) seeing the repercussions of dispatching Commander Waterford (Joseph Fiennes), and Serena Waterford (Yvonne Strahovski) bringing her message to Canada.
Release date: September 14
Read More: Where To Stream 'Thor: Love And Thunder'?