Sizzling song Blick Blick! singer and rapper, Nicki Minaj, appeared on one of The Late Late Show with James Coden's Carpool Karaoke episodes, recently. During the show, she dropped truth bombs on her anxiety and how it impacted her confidence. The Trinidadian-born, 30-year-old rapper is a mother as well and unfolded how being a mother helped her.
For Minaj, fame turned out as a bane to some extent as she lost her sense of freedom and confidence in herself during these years.
Because Of Fame And Age Nicki Minaj Lost Freedom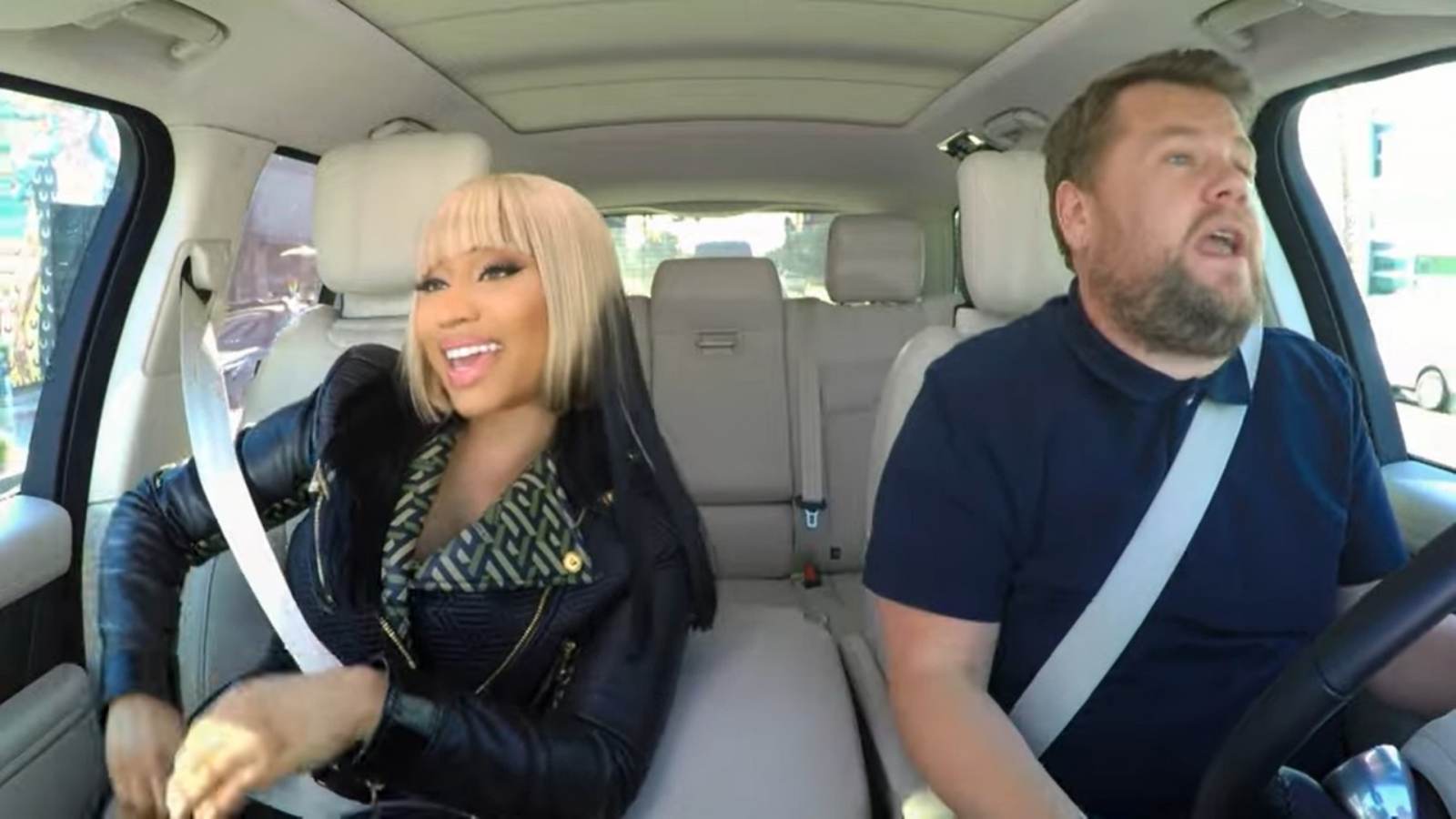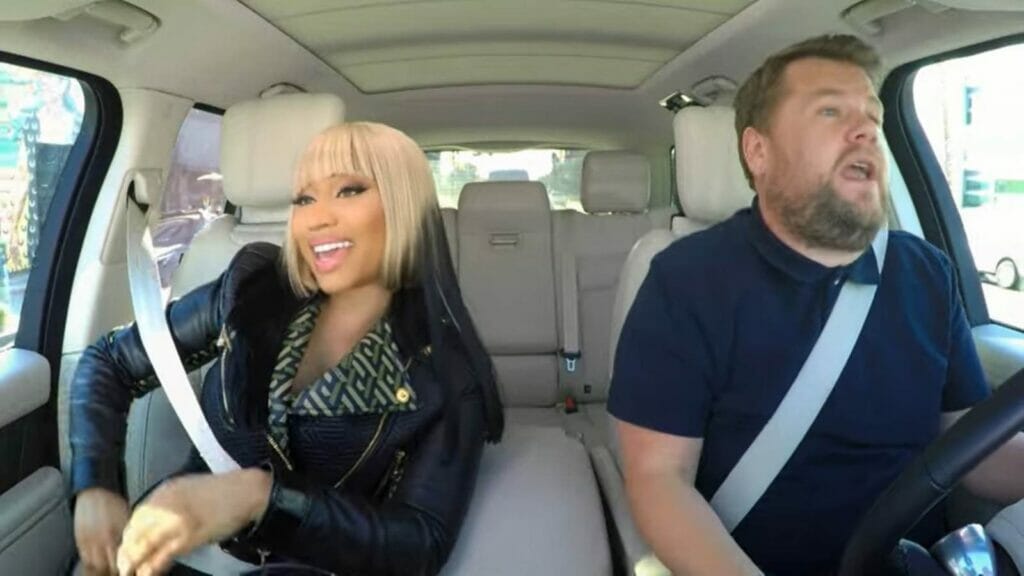 The rapper was discovered by Lil Wayne, and both worked on mixtapes and debuted in 2007. She took the road to fame in 2010 with her debut album Pink Friday. On Wednesday, in the Carpool Karaoke segment, got candid as she explained how after fame her every action got under scrutiny and this affected her.
Television host and comedian James Corden asked, "do you struggle with that, with anxiety?" Minaj replied to this affirmed, "because in so many ways you are so unbelievable confident. What is that, that mix between anxiety, nerves, matched with an extreme amount of confidence."
Nicki Minaj stated that her younger self was different from what she is now because of the fame. She said, "I think I was younger, probably my more natural state was to be more confident. But I think when you are a woman and you are in the public eye, all the time if you are not careful you can become less confident because you are being constantly scrutinized, you know?"
View this post on Instagram
Additionally, she said, "and I just don't think it is natural. It is not natural for a human being to just always feel everyone's critiquing them.'
Minaj recalled her initial days in the industry and how it changed over time, "like, when I first came into the industry, I had this amazing sense of freedom, because nobody gave a s*** about what I was doing. Like, I could get away with doing anything. And they would just be like, 'Oh, haha, Nicki Minaj.'"
She said now, everything she does gets criticized, "and then it goes that to complete opposite, where it is like if I blink my eye wrong they will have a story made up about why I blinked my eye that way."
Corden got curious to know in such a situation how she manages her stand. Guinness world record holder said, "whenever I am off social media and I take that off my phone, I have just enormous sense of peace. And then you realize what really matters. The things that you are you are thinking about, worrying about, you are like, 'who cares?'"
Motherhood Changed Nicki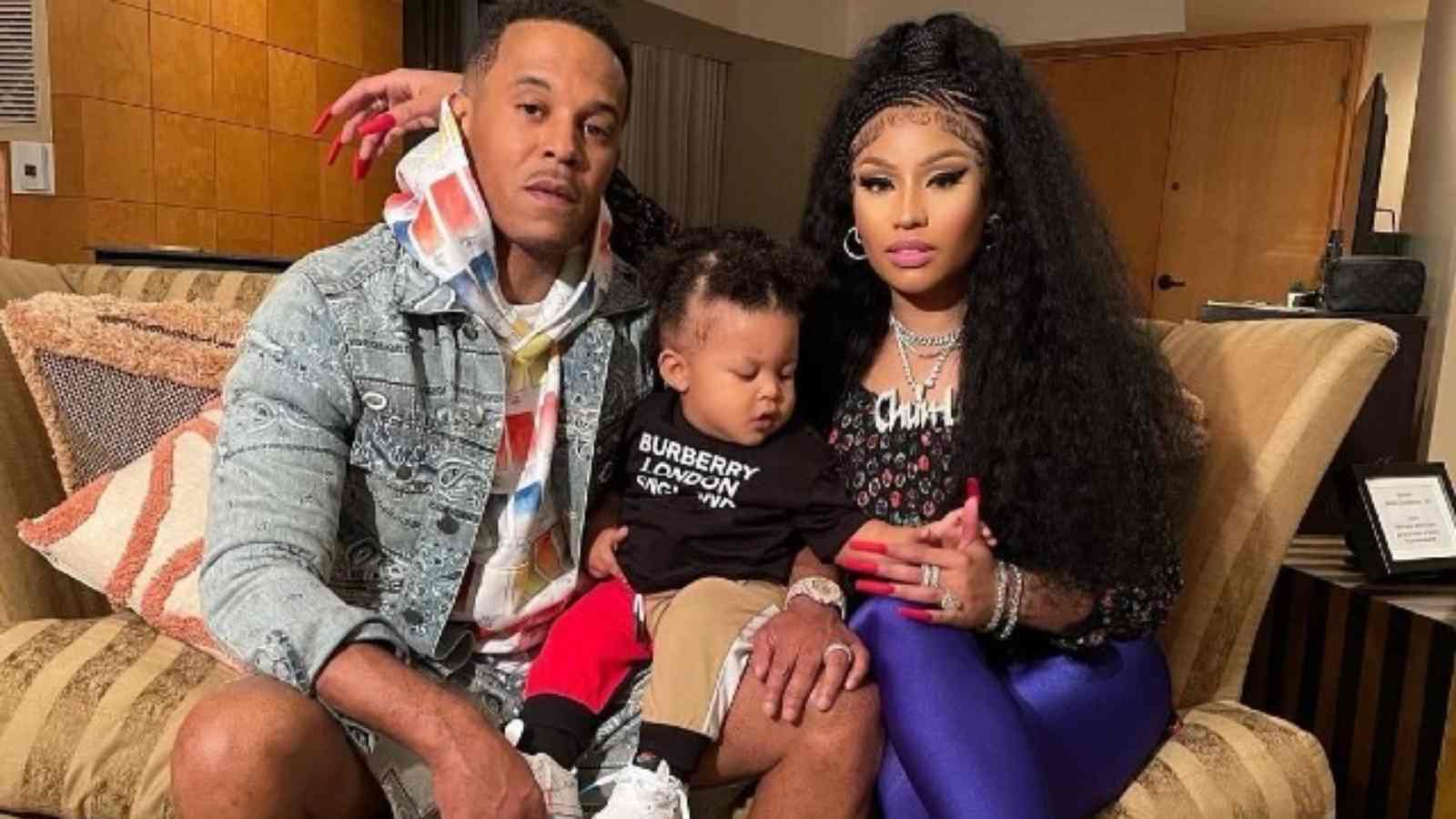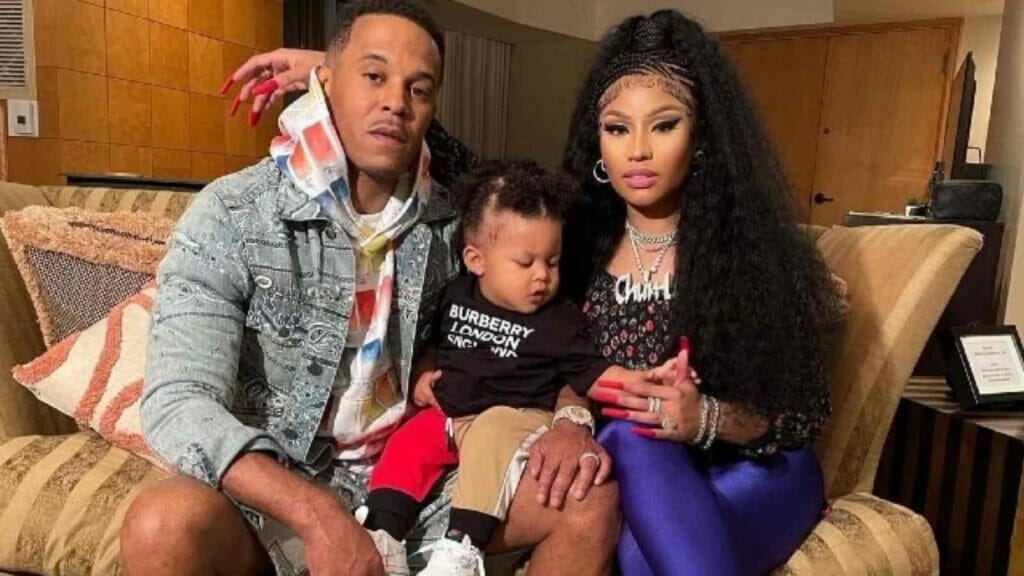 In 2020, September, Nicki and her husband Kenneth Petty welcomed their baby boy. For the Queen of hip-hop, motherhood "played a huge part" in her potential to place the more significant parts of her life.
She said, "because I don't care what could be going on, what text just came through my phone or what I just saw on the internet when I look at my son. I am like just magically in love. You know, he just makes me laugh, makes me smile, makes me happy. He is just so cute and cuddly."
Minaj Feels Her Voice Is Like Adele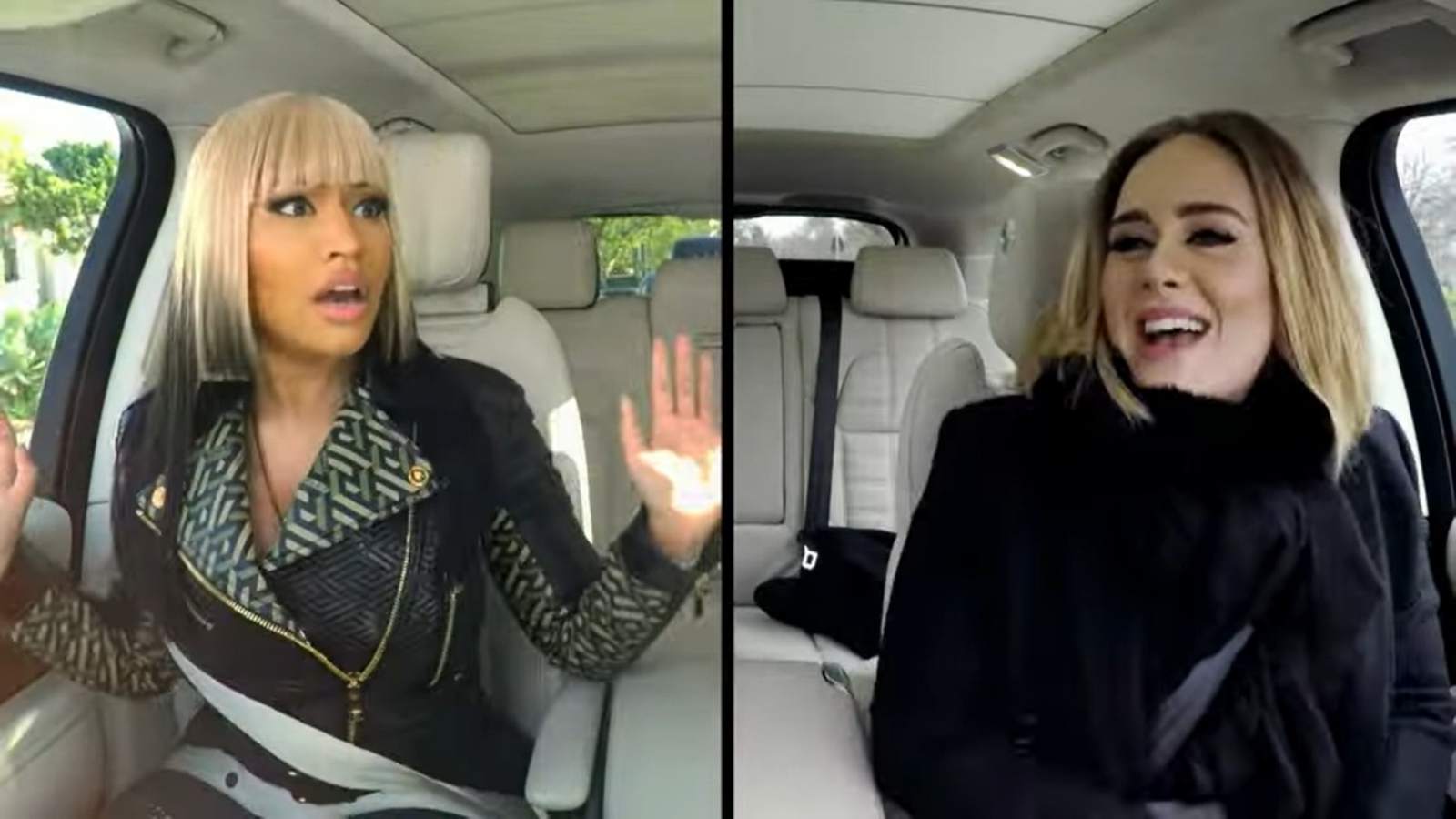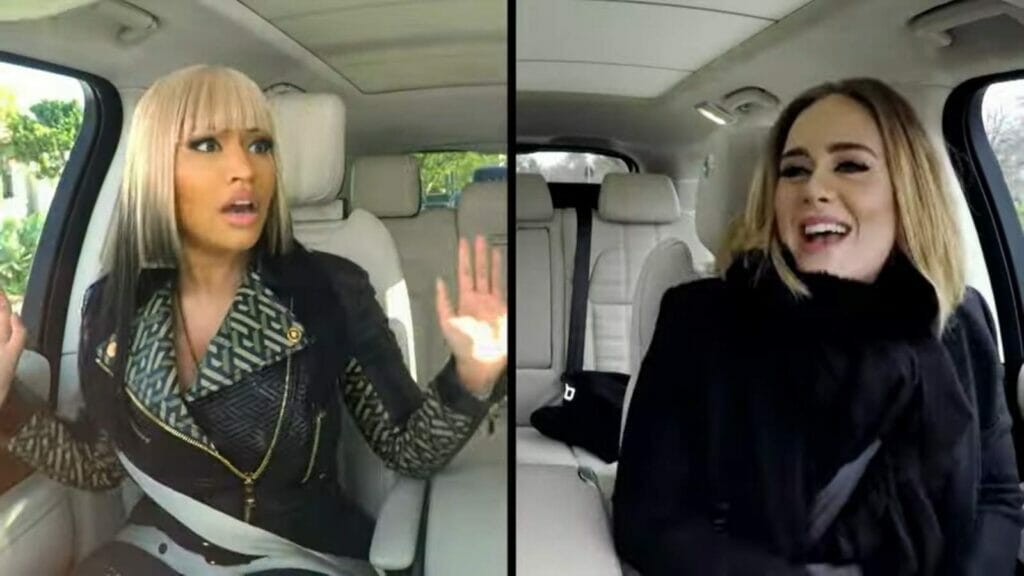 The rapper, Minaj, and comedian, Corden enjoyed their journey of Carpool Karaoke by singing a good medley of hit songs. They also sang the recent hit song of Nick and Coi, Blick Blick!
Corden told Minaj that she sounded like Grammy award-winning singer Adele. He asked if she has seen Adele's rendition of her verse of the 2010 hit song "Monster" and what she thinks of it. She said that she did watch it in the previous segments and it was lovely.
Nicki said, "I just loved it, mean, she made me so, so happy, She embodied Micki Minaj. She just naturally has that thing, you know what I mean? But it is different m because she is singing these sad songs, so you don't expect it from her, you know what I mean?"
To make things even, she and James did a rendition of Adele's applauded work "Someone Like You."
Also Read: Autosexuality: Kourtney Kardashian Comes Out as Autosexual And Her Website Explains The Term