"If I were Harry, I would look out. I think there are many more skeletons in her closet. Her past is her future", a royal writer has warned Prince Harry. First Meghan Markle's father Thomas, her sister Samantha, and now her ex-husband, Trever Engelson, the former actress' past just keeps catching up to her. All of her former friends, including her family except Markle's ex-husband had nothing negative to feed to the media, until now.
Before walking down the aisle with Prince Harry, Meghan was married to producer Trevor Engelson for three years. The former couple dated for seven years before getting hitched in 2011. But their marriage didn't last, and Meghan filed for divorce in 2013 citing "irreconcilable differences". And now Markle's gotten all petrified about Engelson's upcoming book, which might possibly paint a negative picture of the actress.
Read more: Who Was Meghan Markle's First Husband? Why Did Their Marriage Fail?
Trever Engelson's Book To Address His Failed Marriage With Meghan Markle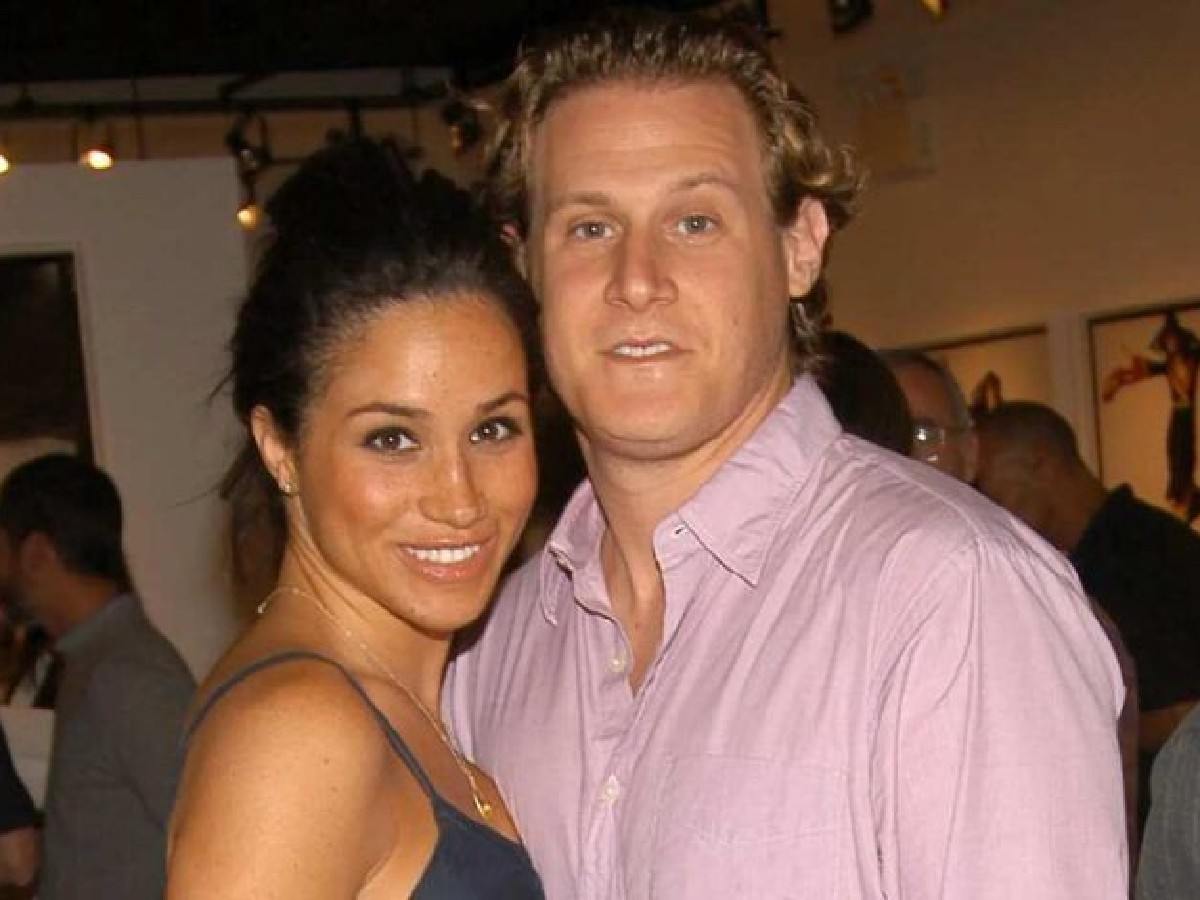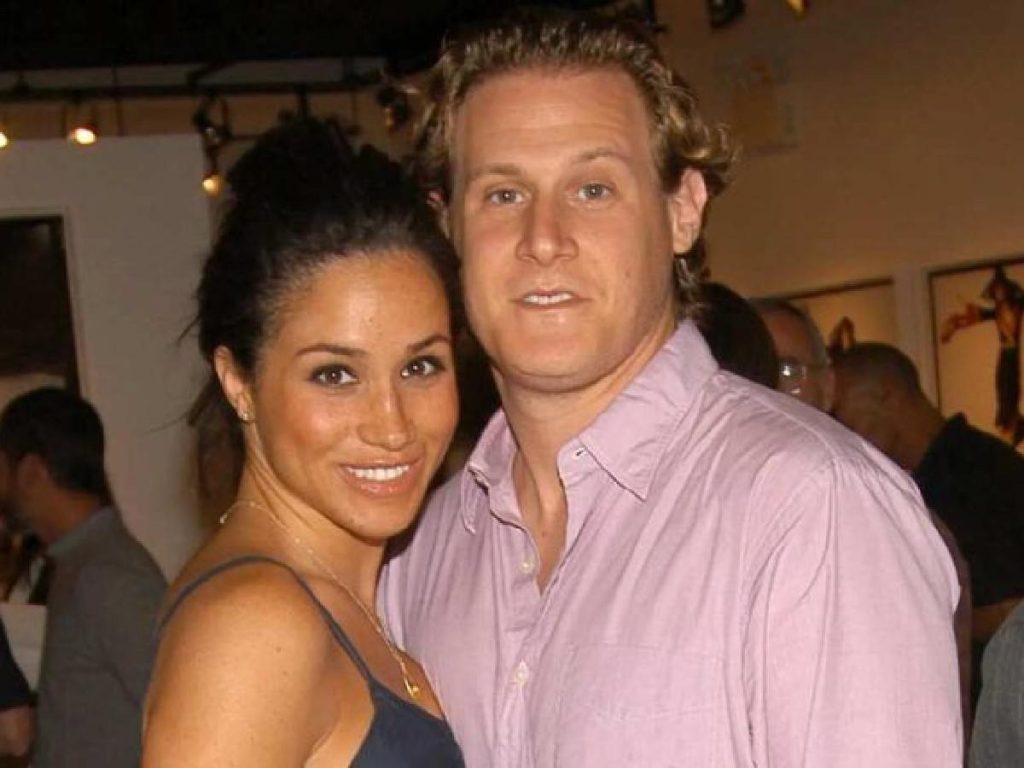 Although there are many reports as to what led to their separation, neither Meghan Markle nor Trevor Engelson ever confirmed these reports. But ever since Engelson has been getting offers for a book deal, a royal expert revealed that it has gotten Meghan worried. One of the many rumors included Markle sending back their marriage rings via mail, asking for a divorce. 
Despite everything, Engelson never commented on anything pertaining to his ex-wife. However, Neil Sean, the Royal expert, who authored 'The A to Z of Harry and Meghan' has a lot to reveal about Engelson's numerous book offers, subjecting around his marriage with the 'Suits' star. 
In an interview with OK Magazine, Sean said, "Many agents have offered him big deals and big money when Meghan was at the height of her fame. I would think that he will take stock and look at all options. Meghan is bound to be petrified. He would truly have a remarkable story because, after all, he would have first-hand experience of what it was like to be married the first time around to the actress".
Neil Sean further added, "I have met Engelson briefly and he strikes me as a nice, caring man who clearly has moved on." However, there is no escape from his story. In the previous year, there were rumors floating around that Trevor was collaborating with Tom Bower, the royal author on a book titled 'Revenge: Meghan, Harry and The War Between The Windsors'. The book dove deep into the Markle's first marriage. It reportedly highlights their initial joyful years till their deteriorating marriage after Meghan reached her peak of success with her role in 'Suits' in July 2011. 
In case you missed: Where Did Prince Harry And Meghan Markle Go On Their First Date?
Trever Engelson Has Moved On For Good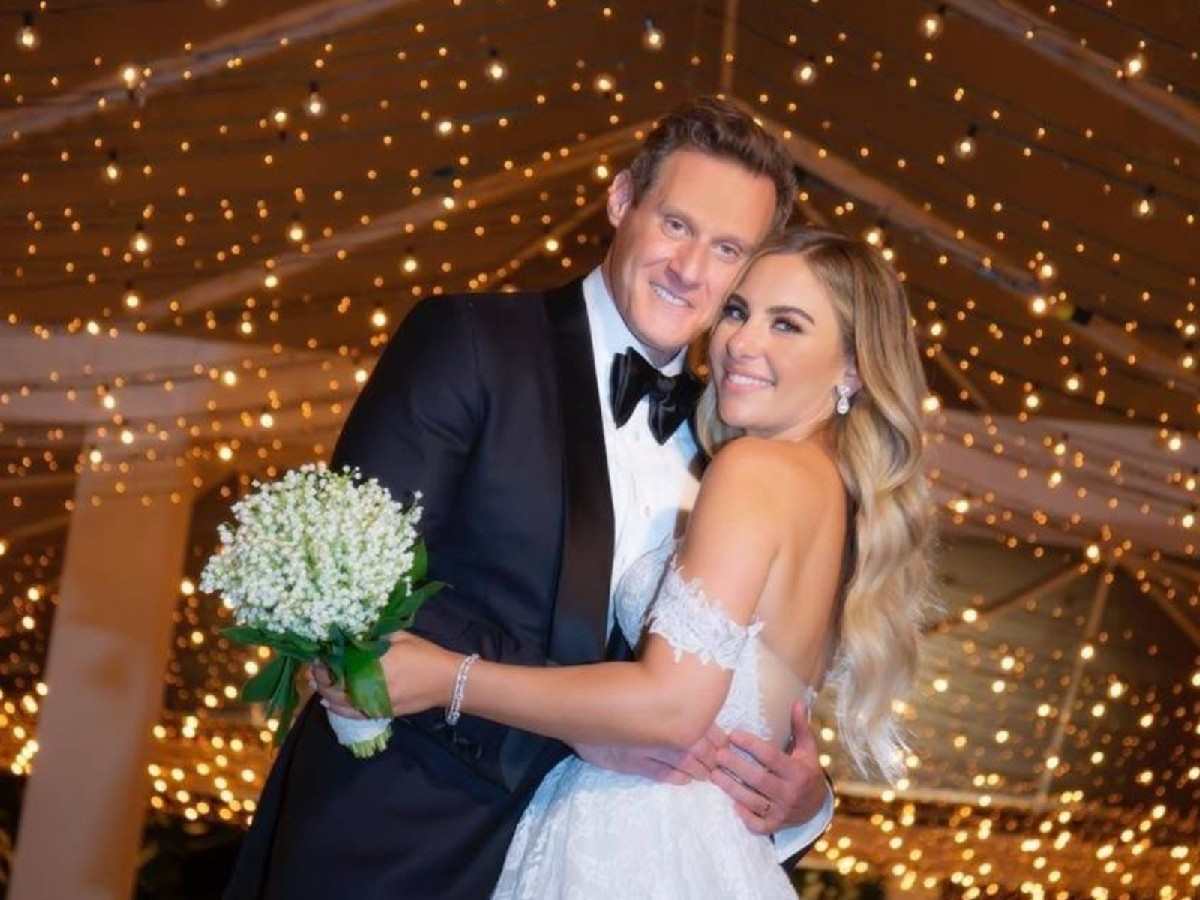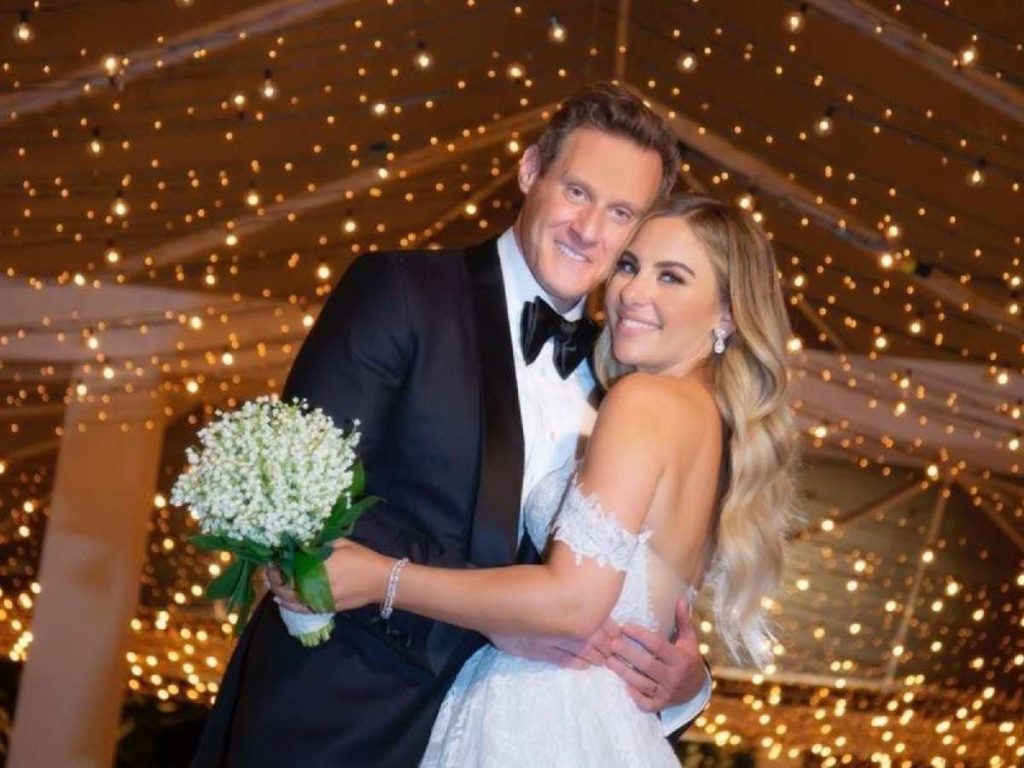 Meghan and Trevor initially met in 2004 at a Hollywood bar and soon moved in together. They dated for seven years before walking down the aisle in 2011 on the beach in Jamaica. The American film producer was well-received by Meghan's family including her estranged father Thomas Markle who described him as a perfect gentleman. That definitely shows, that while everyone was out trying to drag Markle down when she was at the peak of her career, Engelson remained quiet about it.
Just like Meghan Markle, Trevor Engelson also moved on for good. Just a year after Meghan's wedding to Prince Harry, Engelson tied the knot with Tracey Kurland at Rosewood Miramar Beach in Montecito, California. Kurland is a nutritionist, who inherited a fortune of over $200 million as her late father, Stanford Kurland, founded the company PennyMac Corp. The couple welcomed two children together. A source even told Daily Mail that Engelson has moved on and, in some ways, you could say he's having an even better life than Meghan: "He probably has more money than she does now, he's doing what he loves, and he's out of the spotlight. It's the ultimate revenge."
You would also like to read: How Much Did Prince Harry And Meghan Markle's Royal Wedding Cost? Who Paid For It?