Ever since the news spread that Meghan Markle would be marrying Prince Harry, there has been a constant debate on something. How similar are Markle and Princess Diana? Again, at the Invictus Games, fans have pointed out how similar the actress is to Princess Diana. 
Fans of Markle are trying to prove her similarities with Princess Diana whereas the ones who have a distaste for the actress are trying to prove otherwise. It's odd how every action of the Duchess is being looked upon for similarities and mistakes. Those who hate the actress are trying to claim that Meghan is trying hard to be like the people's princess. However, here's what happened at Invictus.
Related: Meghan Markle Gets A New Nickname During The Invictus Games
Meghan Markle Joins A Big Group Wave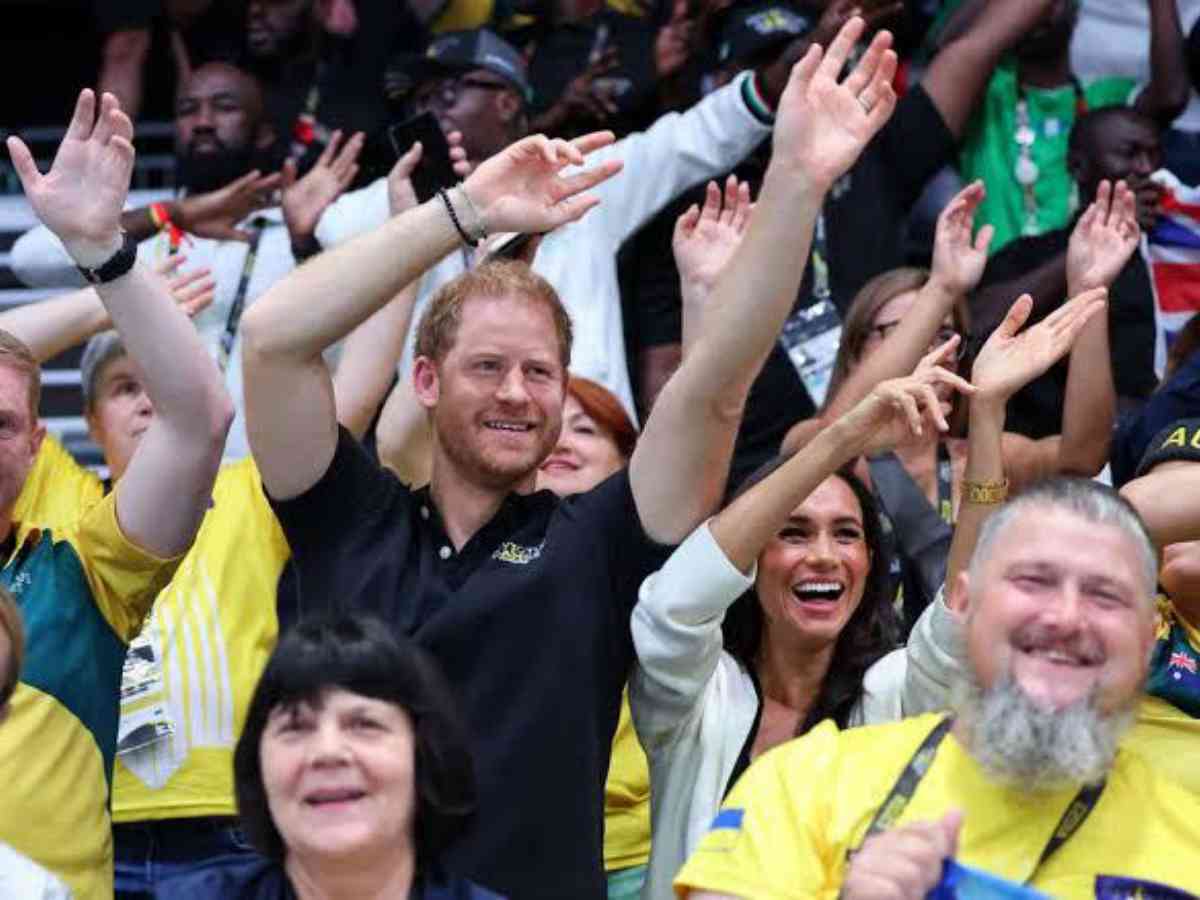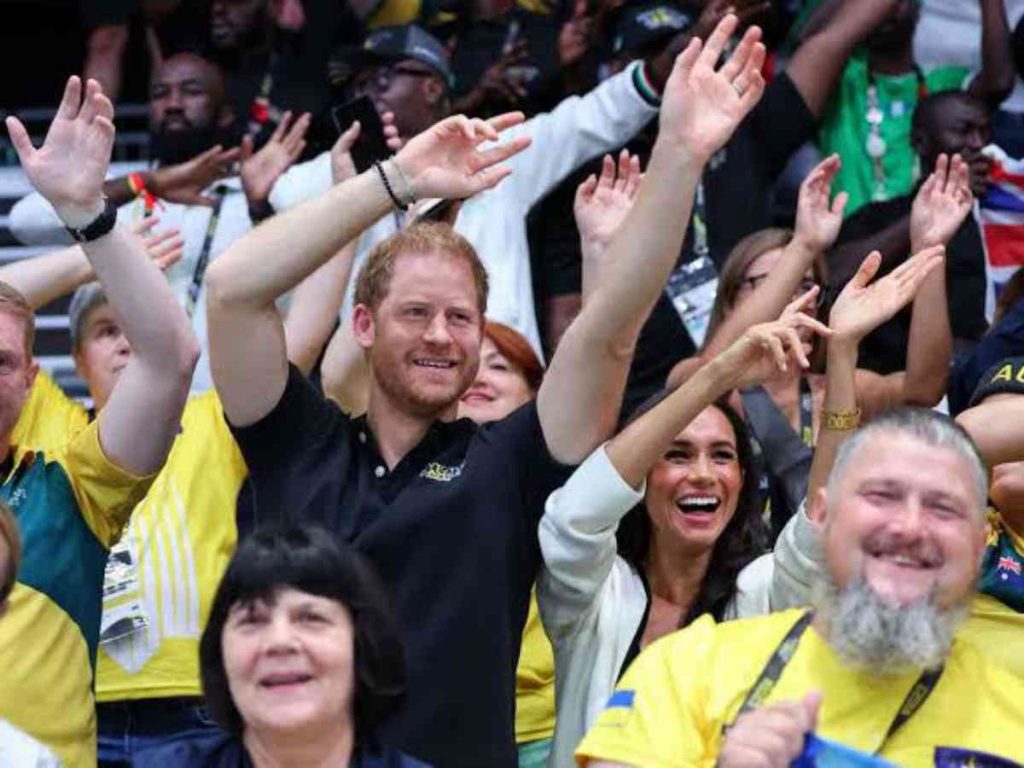 The Invictus Games happened between September 9 and September 16 in Düsseldorf, Germany. Meghan Markle arrived at the competition a little later than her husband Prince Harry. The couple had attended the game of wheelchair basketball during the games. At one point during the tournament, the actress took part in a big group wave along with the spectators. The 'Suits' star laughed with the crowd as she sat on the bleachers with the Duke.
It was for this act that fans called the celebrity, what was a name for Princess Diana, "people's princess". Princess Diana was given the name for her extraordinary ease of connecting with people who were non-royals. However, the Royal experts are not happy with the 'Suits' actress being compared to the late Princess of Wales.
In Case You Missed: Meghan Markle Is 'Petrified' Over Her Ex-Husband Spilling 'Explosive' Secrets In His Tell-All Book
Meghan Markle Ditches Her Glam Team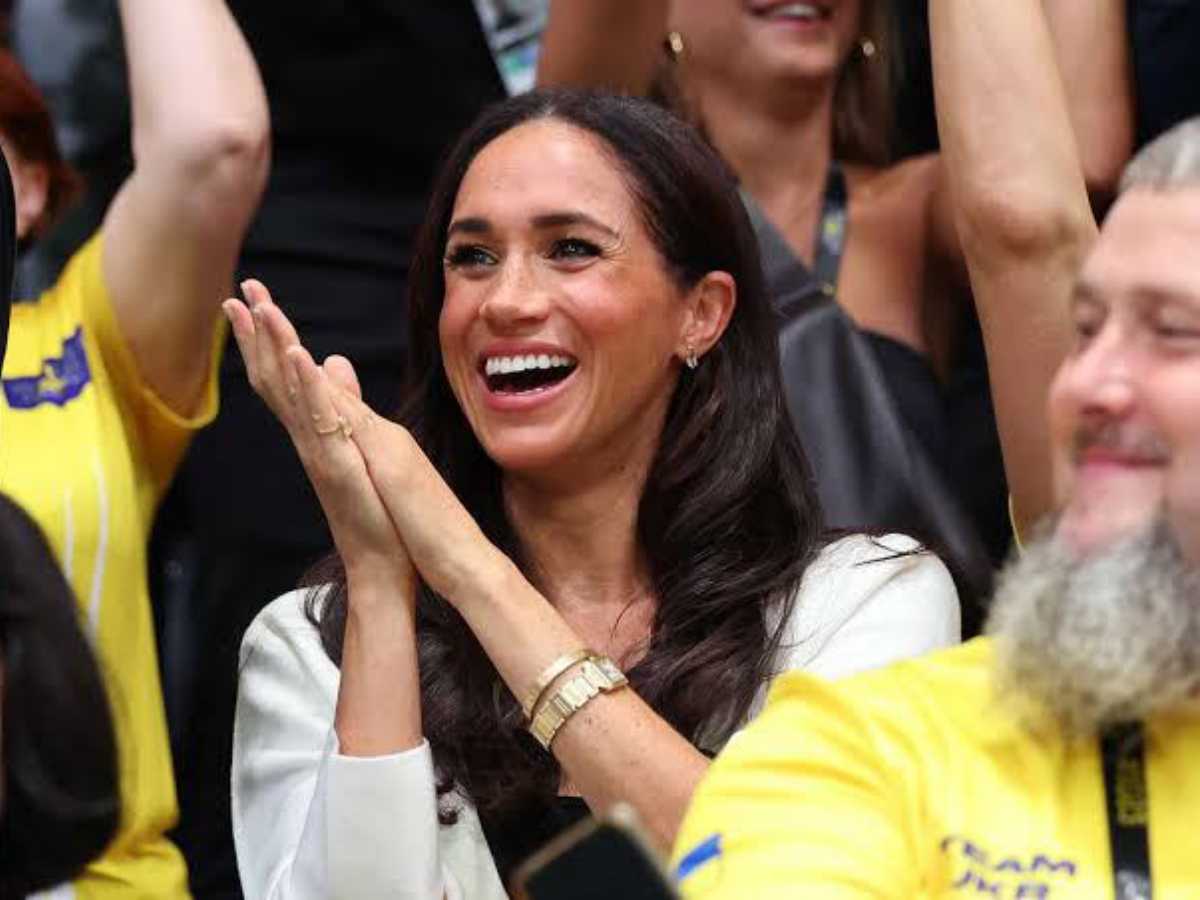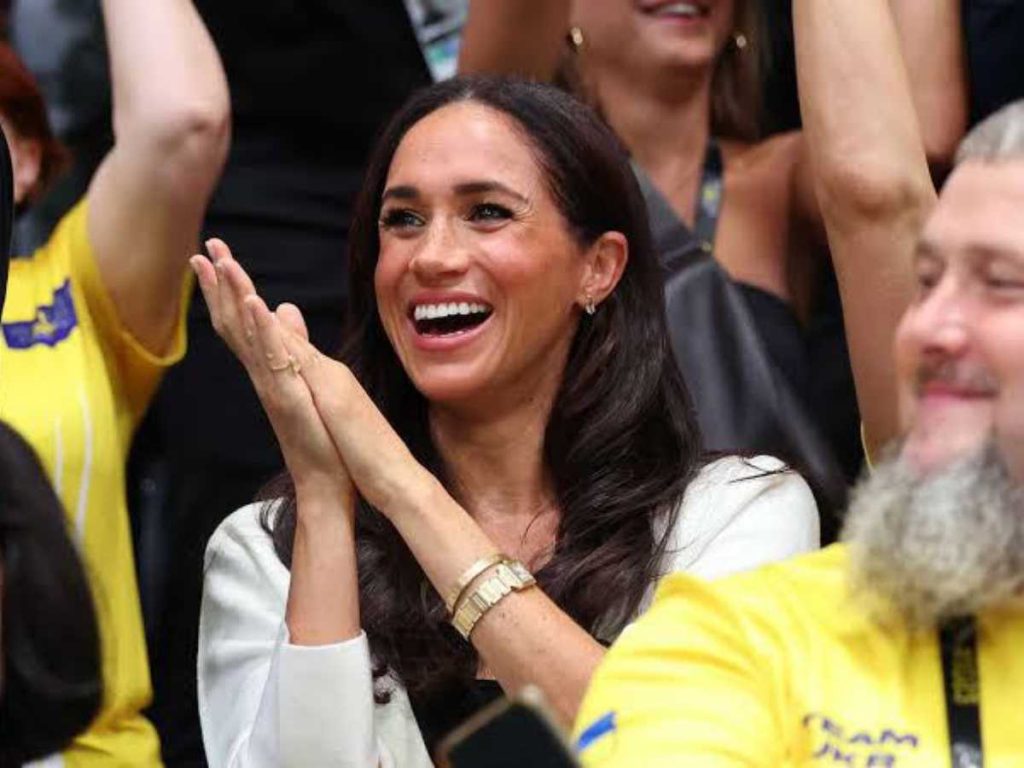 There's another aspect that makes Meghan Markle more close to the ordinary people. At the Invictus Games, the Duchess had come without her hair and makeup team. "Aides revealed that Meghan has not traveled with a hairstylist or makeup artist, opting instead to do it herself. Meghan did her own hair and makeup soon after arriving at her five-star hotel in Düsseldorf and got ready for the event in just over an hour," according to Telegraph and Daily Mail. 
David Mellor, according to The Royal Observer, had been infuriated by Meghan's need to paint herself like Princess Diana. "It's a sad half-life that she has. She always thought that she could drift into the royal family and become the new Princess Diana and all she would have to do is doll herself up and smile to the camera," he said while on an appearance in the GB News. 
You Might Also Like To Read: This Is The Real Reason Why Meghan Markle Is Not Wearing Her Engagement Ring