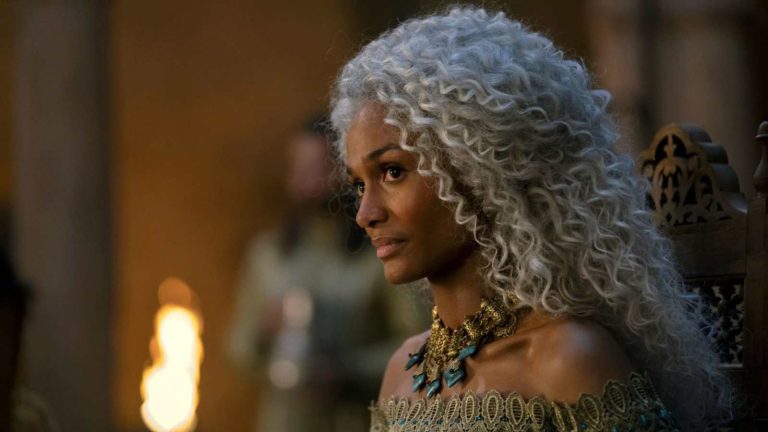 'House of the Dragon' is currently one of the most popular shows on HBO. Based on George R. R. Martin's 'Fire & Blood', the show is set 200 years before the events of 'Game of Thrones.' All the episodes have been well received so far and HBO has renewed it for a second season.
The sixth episode of the show witnessed several drastic events. One of them was the tragic death of Laena Velaryon who killed herself after failing to give birth. Fans have been curious about her fate and whether her character died differently in the book. Let's find out.
Read More: 'House Of The Dragon': Why Was Aerys II Targaryen Known As Mad King? Who Killed Him?
Laena Velaryon's Death In 'House Of The Dragon'
In episode six of the prequel show titled 'The Princess and the Queen', we witnessed several things. This includes a time jump of ten years and the death of Laena Velaryon.
Daemon and Laena visit Essos with daughters Baela and Rhaena, where the Prince of Pentos offers them lordship. This was in exchange for an alliance against the Triarchy, who has reclaimed the Stepstones.
Lena goes into labor and struggles to give birth. The maestar tells Daemon that he can only use a tool to cut the cord and bring the baby out. However, this might lead to the mother's death.
After suffering from hours of agonizing labor pain, Laena is still unable to give birth. She approaches her dragon Vhagar and commands it to incinerate her. She is burnt alive by the dragon's flame.
Read More: Why Does 'House Of The Dragon' Have Long Time Jumps? The Showrunner Explains
Laena's Death In 'Fire & Blood'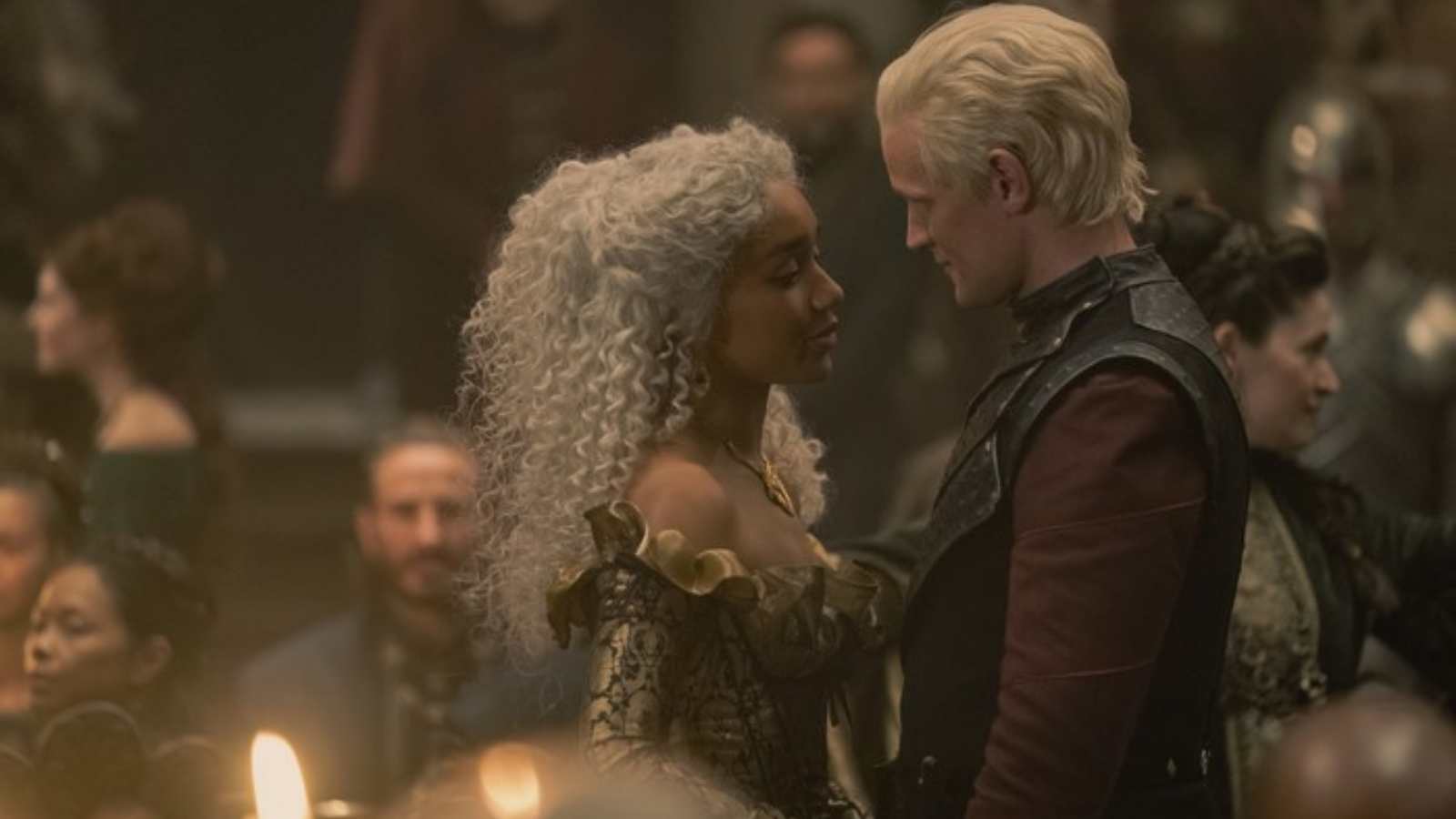 In Martin's 'Fire & Blood', Laena is pregnant with Daemon's third child after previously having given birth to twins.
Unlike the show, Laena struggles with labor but finally gives birth to a disfigured child who dies within an hour of being born. She loses all her strength and suffers from childbed fever. She dies three days later due to sickness.
It's mentioned briefly that she attempted to ride Vhagar one last time, but collapsed on the Driftmark tower steps on her way.
Daemon found her there and brought her back to bed. He and Rhaenyra were by her side when she passed away. The two were much closer to Laena in the book than in the show. This is the second child-birth-related death in the show so far.
Read More: 'House Of The Dragon': Emily Carey Talks About Her "Last Big Hurrah" On The Show