In 2019, Netflix introduced us to the horny and inquisitive high school kids of Moordale School with their original series 'Sex Education.' The series explored the tumultuous lives of children and their trysts with sexual desires while navigating life. It starred Emma Mackey, Asa Butterfield, Gillian Anderson, Ncuti Gatwa, and others. Ncuti plays Eric Effiong, a gay black kid who falls in love with his bully, Adam Groff.
After three successful seasons, 'Sex Education' will be back with its fourth and final season in September 2023. In the last season, we saw Ottis and Maeve part ways as she headed to the USA for an educational program. Adam and Eric end things after the latter confesses to kissing a person in Nigeria. The fourth season will see how the kids at Moordale navigate after the school announces a shutdown following the 'Sex School' media frenzy. In an interview, Ncuti talked about how playing Eric was a liberating experience for him.
Related: "It's Not For White People To Understand": 'Sex Education' Star Ncuti Gatwa Remembers Staying True To Cultural Representation Despite Pressure From Producers
Ncuti Gatwa Says Eric From 'Sex Education' Taught Him The Importance Of Representation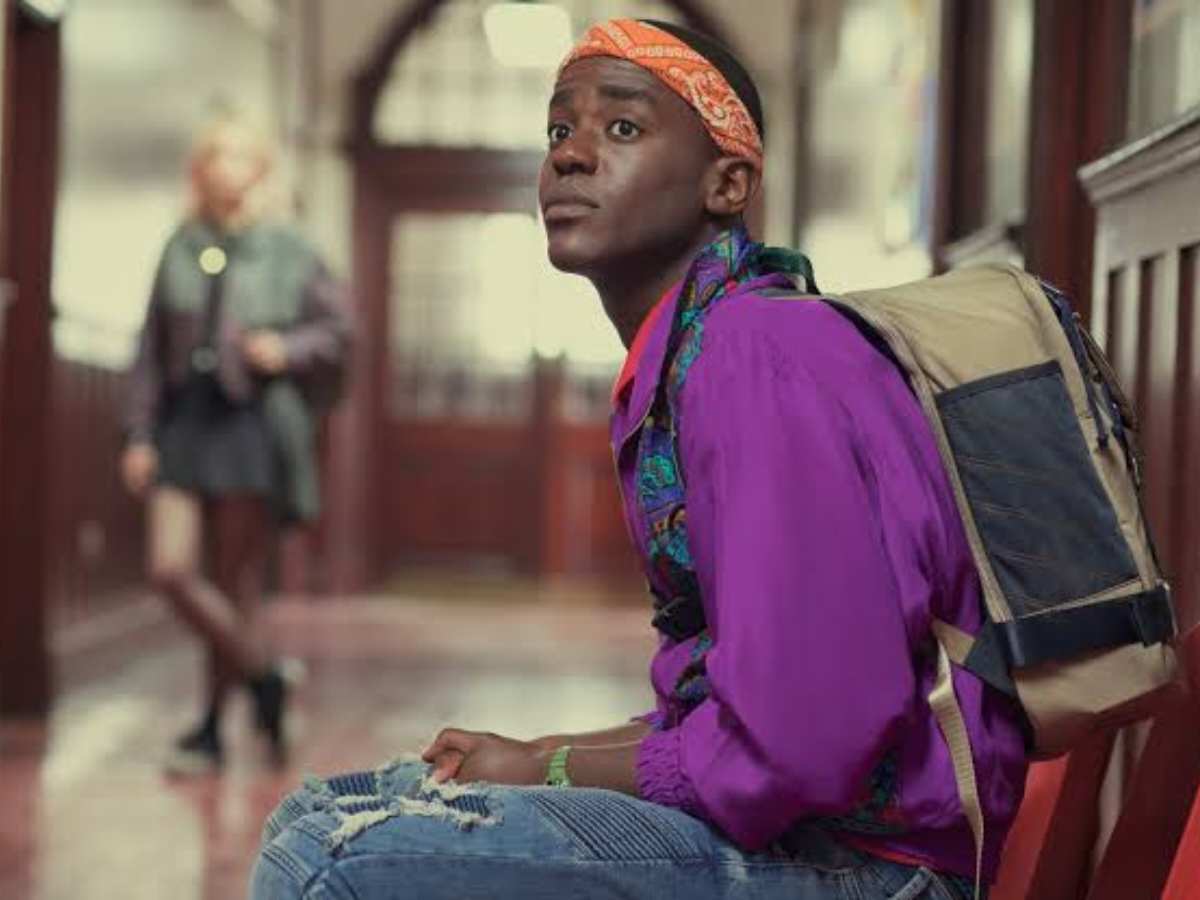 'Sex Education' has one of the best progressions of characters in a series in recent times. The series packed in many subjects and handled them with nuance. The sex did not feel vulgar, and the lessons did not feel preachy. One of the most important steps that the show took was to promote queer representation across the spectrum and be mindful of intersectionality.
'Sex Education' introduced a black queer character, Eric, played by Ncuti Gatwa, a son of an African migrant who is open to his family about his sexual orientation. During an interview with Elle, Ncuti talked about how the character helped him understand the nuances of representation and internalize hate. He said, "I've experienced racism my whole life, and while I always believed in myself, always knew [racists] were stupid and uneducated, I guess it did misinform my view of how the world works." The series helped him undo a lot of internalized hate.
He continued, "It makes you think everyone has that opinion and you'll constantly have to fight through life – then you learn that you don't: 'you can find a tribe, you can find your people.'"
In the interview, Ncuti Gatwa thanked Laurie Nunn for "giving nuance to this gay, Black character and gifting him to the world."
Talking about the character, Gatwa said, "He's so fierce and unashamed. It was healing for me, and great for people to see themselves represented. It taught me the importance of representation: it's so powerful and necessary."
In Case You Missed: "Nobody Tell Otis": 'Sex Education' Fans Are Tripping Over Emma Mackey And Ncuti Gatwa's Pairing In 'Barbie'
The Actor Will Next Star As The Lead In 'Doctor Who'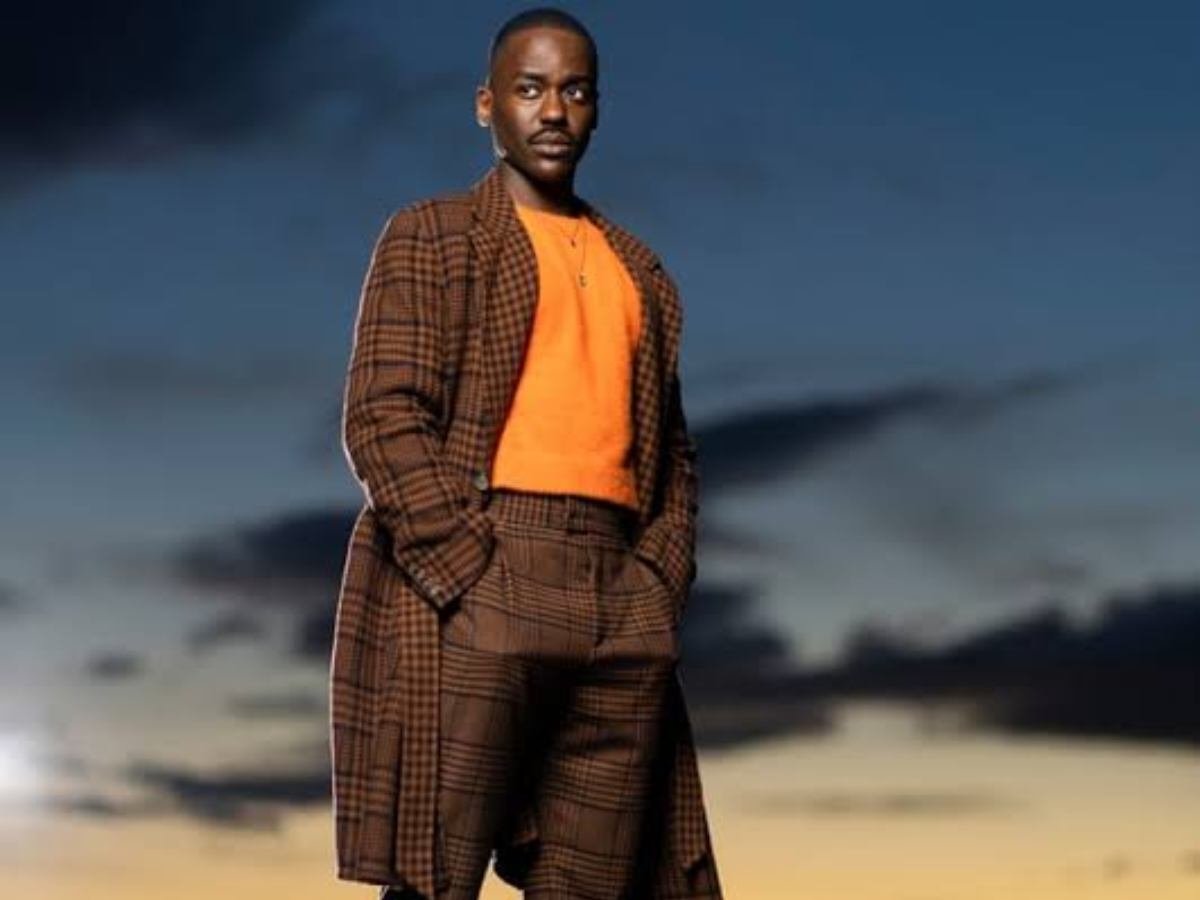 The 14th season of 'Doctor Who' will air in 2024, and the new doctor is all set to sail on the TARDIS after Timelord Jodie Whittaker. Ncuti Gatwa is all set to play the lead in Russell T. Davies' 'Doctor Who.' During an interview with Rolling Stone, Ncuti Gatwa teased that the Time Lord is all about love in the new iteration of the show.
Ncuti Gatwa said, "The quality I admire most about the Doctor is that they fight for every life in the universe. Good or bad, foe or friend, they see the importance of everyone's life – and that everyone and everything has a place in the universe."
He continued, "And they believe very much in not killing… [but] fighting with love. The show ultimately is about kindness and acceptance and that's what I love most about The Doctor – and Doctor Who."
You Might Also Like To Read: 'Sex Education' Season 4: Cast, Plot, Trailer And Release Date