The sixth-form class of Cavendish College ended on a better note with the end of 'Sex Education' after the fourth season. The new season ensued new challenges for the ex-Moordake kids while they got comfortable with the new, inclusive environment of the student-led Cavendish College. The new environment becomes transformative for Ncuti Gatwa's Eric, as the new school is a queer haven.
Eric Effiong, played by Ncuti Gatwa, has struggled to express himself at Moordale since the first season. He was mocked, bullied, and harassed during his time at Moordale Secondary School. However, when he comes to Cavendish College, it becomes a safe space for him. While he gets settled in a new school, his faith and his sexuality come at a crossroads for him in the final season. Laurie Nunn talked about the idea of intersecting the faith and sexuality of Ncuti Gatwa's character.
Related: "It Was Healing For Me": 'Sex Education' Star Ncuti Gatwa Admits Playing Eric Has Undone A Lot Of Hate Inside Him
'Sex Education' Queer Writers Is To Be Credited For Intersection Of Faith And Sexuality Of Ncuti Gatwa's Character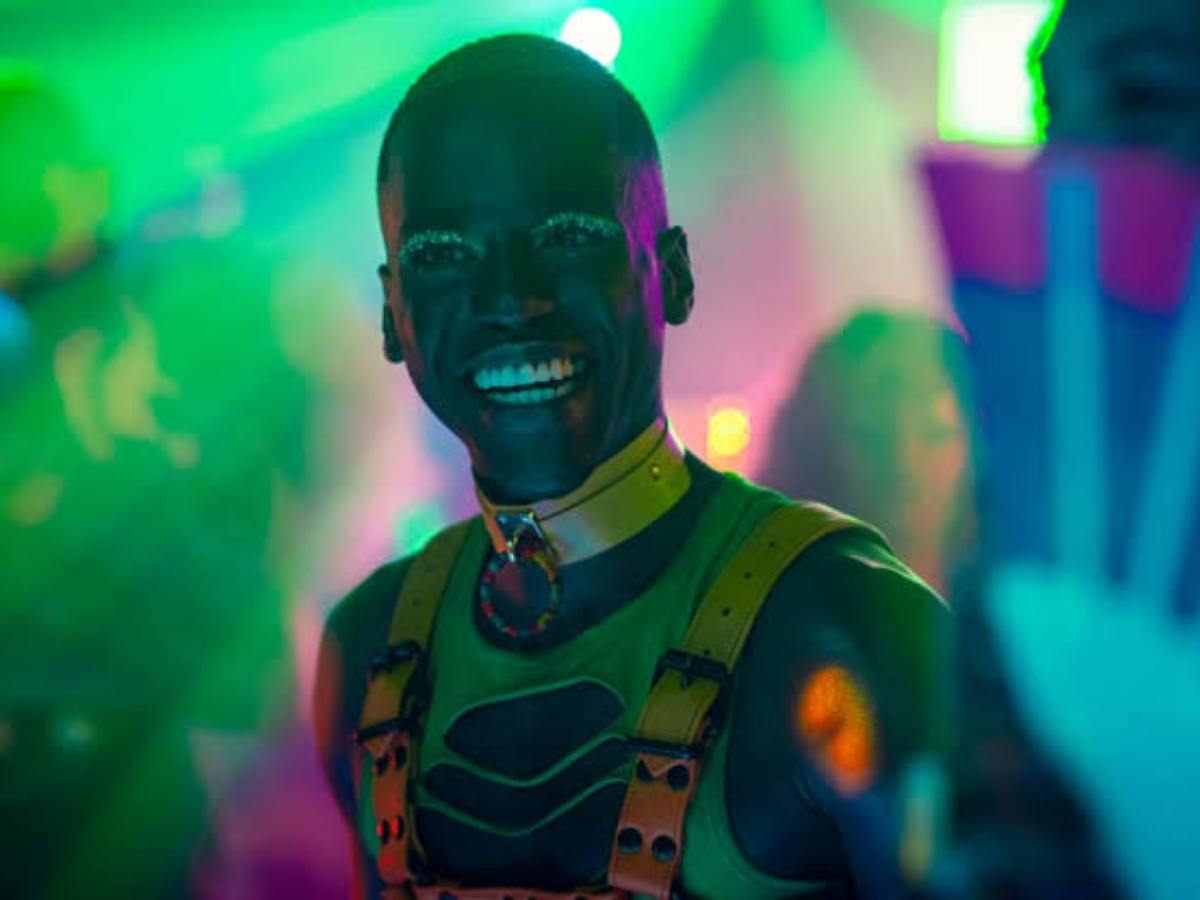 The fourth season of 'Sex Education' may have received an underwhelming response, but there were some significant moments throughout the season. One of the storylines was about Eric trying to merge his identities as a Christian and a gay person. Jodie Turner-Smith plays the role of a goddess who guides him on the path of religiosity while being a part of the community that the Church seemingly rejects.
When Eric agrees to be baptized, he decides to come out to his church community and asks them if they are ready to accept him. Eric, when he does not get his answer, walks away, choosing his sexual orientation over the religion that rejects him for that.
During an interview with Variety, 'Sex Education' creator Laurie Nunn talked about how her team came up with the trope. She said, "That came out of conversations in the writers' room from writers who identify as queer, but have felt like they've had to walk away from their religious community."
Laurie continued, "The feeling that came out of those conversations was real sadness and grief, because they've had to kind of cut out a huge part of themselves and sometimes turn their back on their family, their heritage. I think often we see storylines about queer people giving the church the middle finger, and I wanted to try to tell a story about someone who is grappling with the fact that they don't want to do that."
In Case You Missed: When 'Sex Education' Star Emma Mackey Called Celebrities Sociopaths
The Creator Calls Ncuti Gatwa And Jodie Turner-Smith Mesmerizing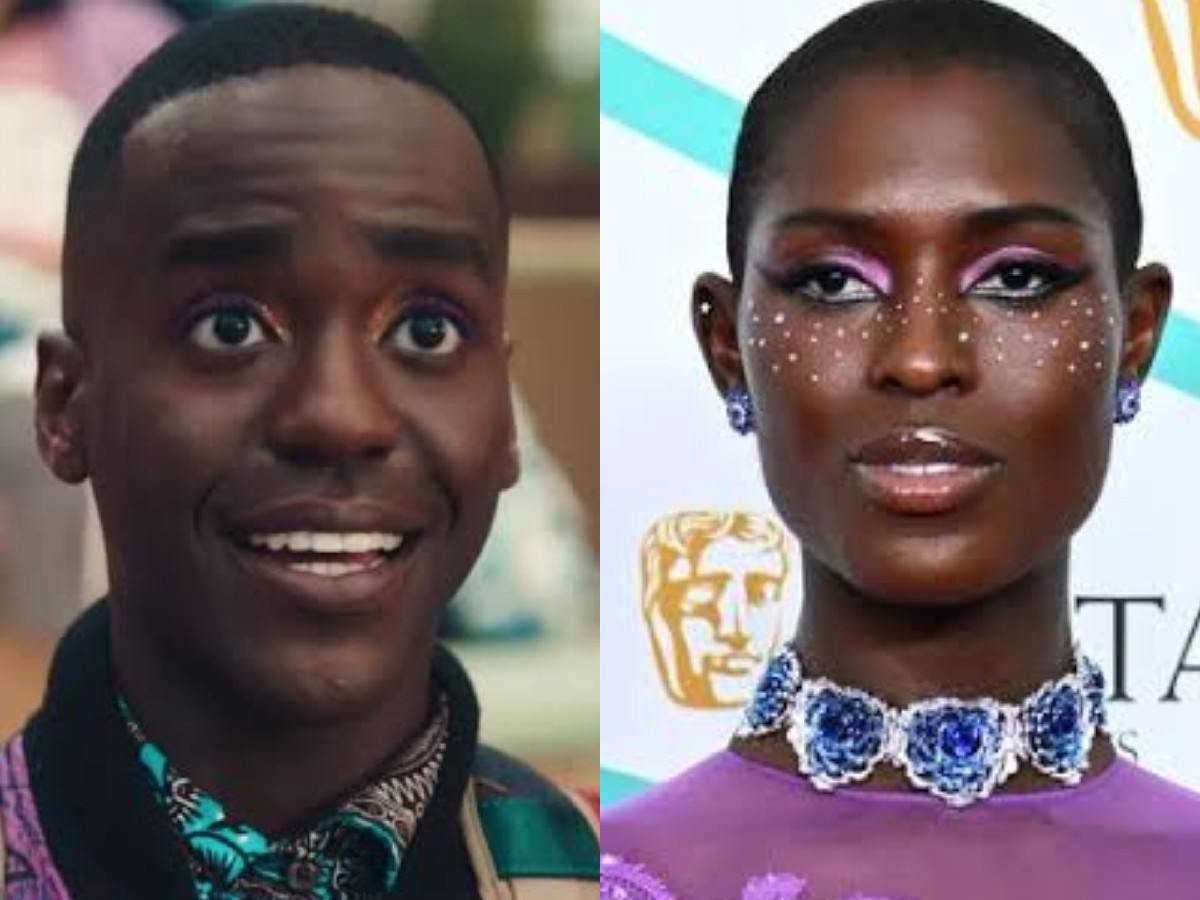 'Sex Education' creator talked to The Guardian about how she wanted to portray the queer and trans characters more than the primary characters. She said, "In the conversations around trans politics, trans people are so often completely excluded from the conversation—so we really wanted to center trans voices." Along with that, she also centered Eric's faith and sexuality narrative while bringing the effervescent Jodie Turner-Smith.
Laurie Nunn added, "Eric wants to integrate his faith and his sexuality. I wanted to leave him in a place where he's able to say, 'Yes, I am gay, but I'm also Christian.' Both of those things can exist even though it might be quite a painful journey."
Laurie continued, "And being able to cast Jodie Turner-Smith as God was a real kind of pinch-me moment. Ncuti and Jodie are really mesmerizing in those scenes, and I think they both play it in a truthful way that grounds it, even though it is magic realism."
You Might Also Like To Read: 'Sex Education' Season Four Three Episodes Recap: Cavendish College Is A Culture Shock For Ex-Moordale Kids