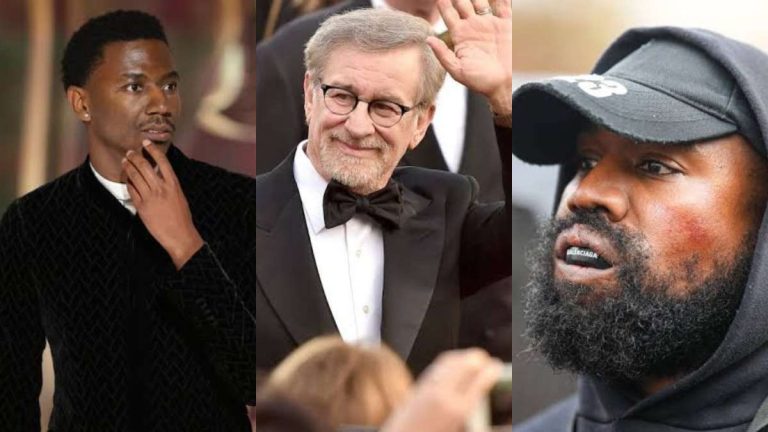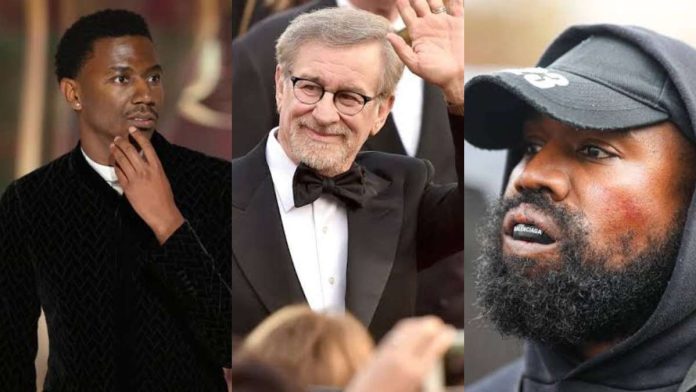 The Golden Globe Awards 2023 concluded on January 10th, 2023 at the Beverly Hilton. The Hollywood Foreign Press Association (HFPA) organizes this coveted ceremony every year. This year was important as the HFPA came out of the previous year's controversy. Jerrod Carmichael took over the hosting duties. Many veterans and their films were frontrunners to win the trophy. One of the prolific filmmakers on the list was Steven Spielberg.
Spielberg's 'The Fablemans' had five nominations in the Picture, Director, Score, Actress, and Screenplay categories. The film follows the life of Spielberg with his parents' divorce at the center of the narrative. 'The Fablemans' swept two awards in the 'Best Picture-Drama' and 'Best Director-Motion Picture' categories. The film inspired the host Jerrod along with his controversial friend Kanye West. Ye had made headlines that debilitated his brand and hampered his image as a creative force. So, why did Carmichael say the film inspired both?
Related: 2023 Golden Globe Awards: Complete List Of Winners
Jerrod Carmichael Claimed That 'The Fablemans' Changed Everything For Kanye West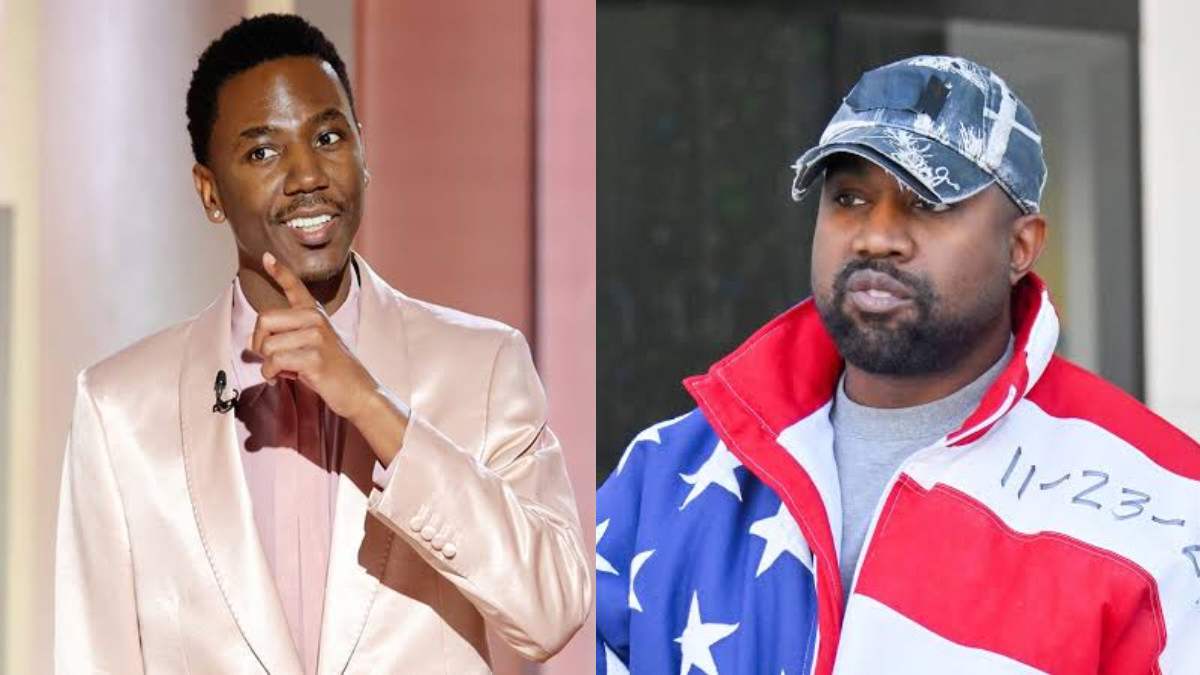 Kanye West has created turbulence and chaos affecting him the most. He dug the grave for his career. Ye lost his credibility when, in October 2022, he introduced Yeezy shirts with 'White Lives Matter' written on them. The rapper received heat for such a racially insensitive fashion statement. Later, he went on a hateful spree making anti-Semitic comments on all the platforms.
The 'Donda' rapper got banned on several social media platforms. But, his anti-Semitism had severe repercussions for him. He got ousted from the fashion industry. Industry giants like Balenciaga and Adidas canceled the deal with him. His friends including Pusha T condemned his actions. In such a whirlwind year, it was no surprise that the Golden Globes host addressed the issue.
Jerrod Carmichael took a dig at Kanye with a reference to Steven's film. He gave a shout-out to Steven Spielberg. Jerrod said, "I want to take out a second to shout out Steven Spielberg, who is here. It's an honor, sir. Congrats on The Fabelmans. I actually saw it with Kanye and it changed everything for him. That's how good you are. You changed Kanye West's mind".
In Case You Missed: Why Was The Golden Globe Awards Not Televised In 2022?
Steven Spielberg Took Charge Of Telling His Stories With The Film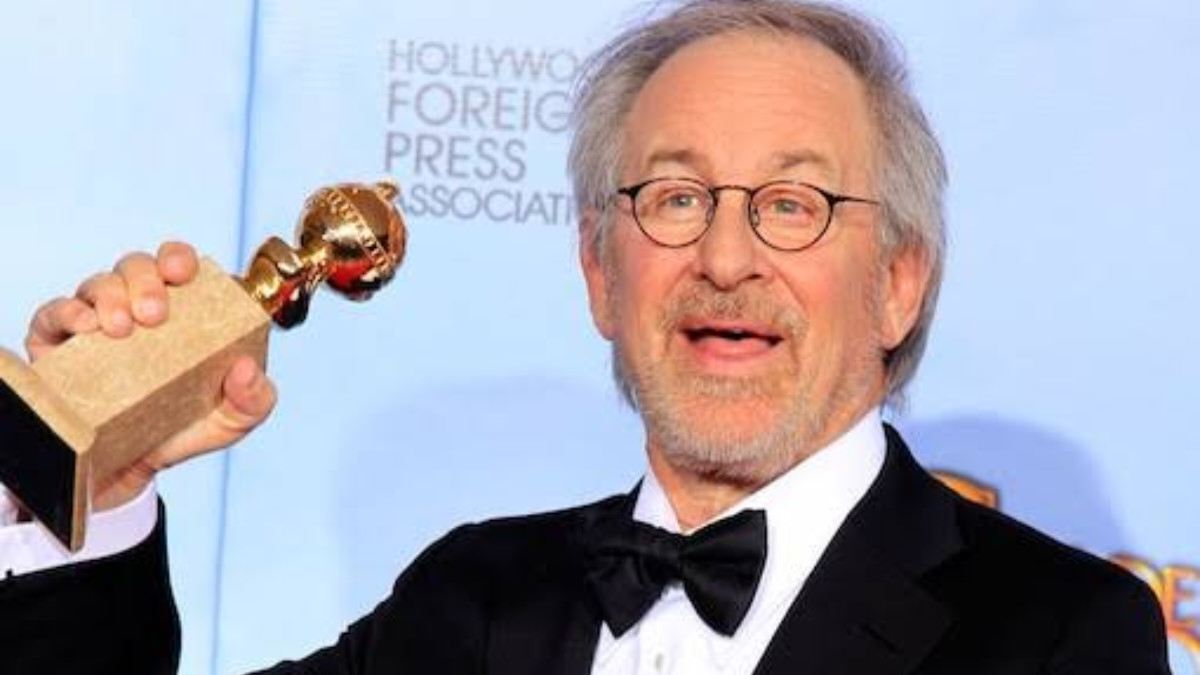 In an interview with The Hollywood Reporter, Spielberg revealed that it was his parents who nudged him to tell their story. He said, "They were actually nagging me, 'When are you going to tell that story about our family, Steve?' And so this was something they were very enthusiastic about". The seed that his parents, Arnold and Leah sowed came to fruition with Steven winning the coveted Golden Globe trophy for 'Best Director-Motion Picture'.
In his winning speech, the director said, "I put a lot of things in my way of this story. I told this story in parts and parcels all through my career. And my wife Kate was always saying, 'You have to tell this.' During COVID, I didn't know if any of us were going to have the chance to tell any of our stories again".
He continued, "Everybody sees me as a success story… But nobody really knows who we are until we're courageous enough to tell everyone.I spent a lot of time trying to figure out when I could tell that story, and I figured out when I turned 74 years old. I said, 'You better do it now.' And I'm really, really happy I did".
You May Also Like To Read: Why Ex-Manager Of Kanye West Wants To Sue Him?