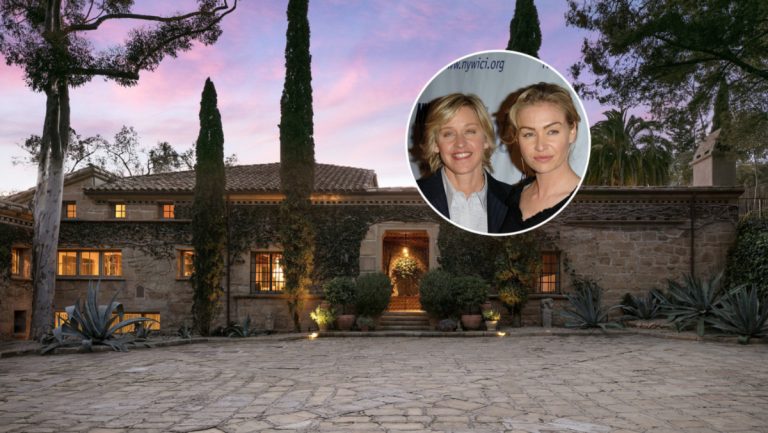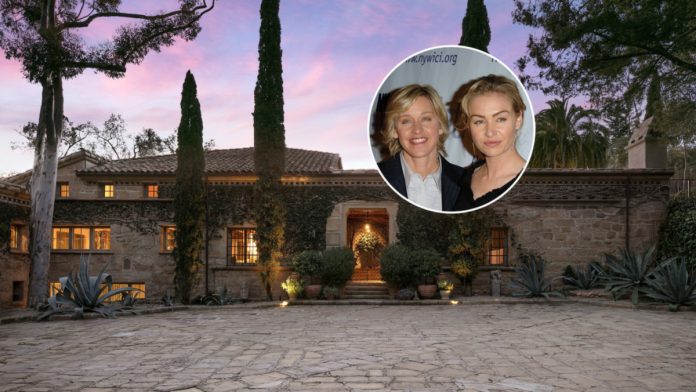 Ellen DeGeneres is a household name in the entertainment business. There have been a whopping 29 years of her glorious career. An American comedian, actor, producer, writer, and, most notably, talk show presenter, Ellen has worn many hats in Hollywood. It was with her own sitcom that she made her name in the industry and also won Primetime Emmys. However, having her own talk show was Ellen's big break in the industry titled 'The EllenDeGeneres Show.'
Johnny Depp, Jennifer Aniston, Justin Bieber, Leonardo DiCaprio and Hillary Clinton are just a few of the famous faces that made appearances on Ellen's show. Additionally, she won 33 Daytime Emmys. The talented woman has also appeared in various films. Due to her enormously successful career spanning three decades, Ellen has acquired massive wealth. But where does our famous host live? Let us know!
Read More: Why Did The Former Protegee Of Ellen DeGeneres Call Her "Manipulative" And "Self-Centered"?
Ellen DeGeneres House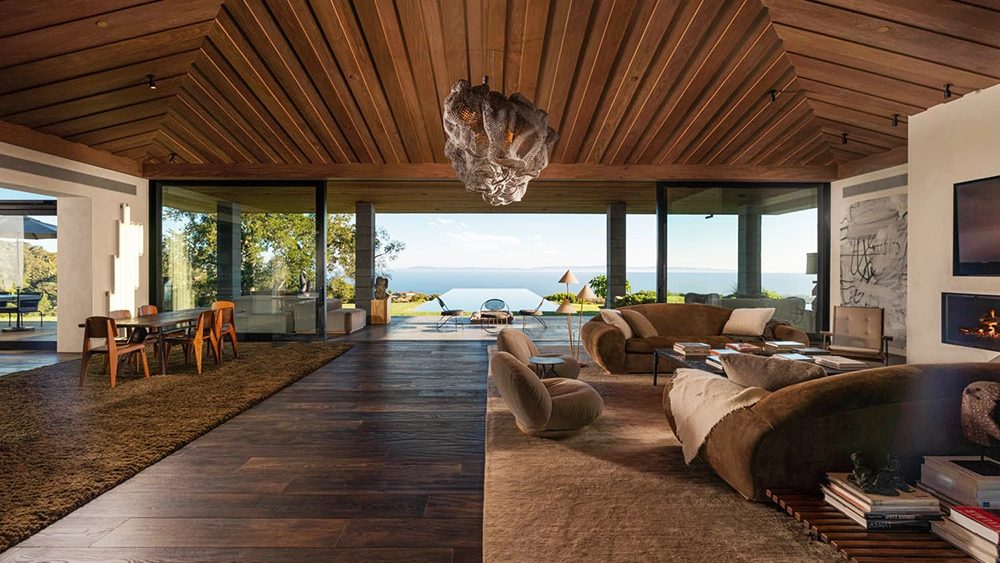 Very few people are aware of this, but Ellen DeGeneres and her partner Portia De Rossi are actually big property flippers. The duo is known for updating their real estate portfolio often. DeGeneres has properties with a total value of more than $480 million.
The aggregate value of her two homes, Rancho San Leandro and the Dennis Miller House is an astounding $63.5 million. They both are located in Montecito, California. Reportedly, Ellen was generating a net profit of more than $80 million from the sale of properties that she and her wife Portia had previously owned. Let us know about Ellen's various houses.
Tudor House, California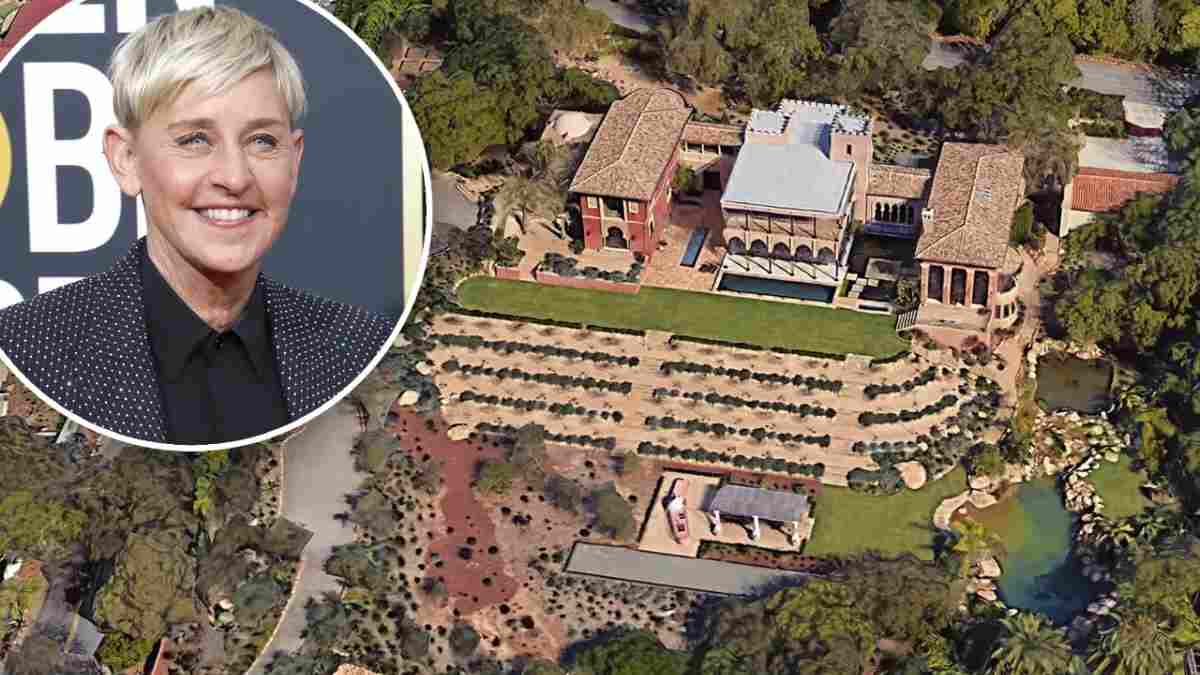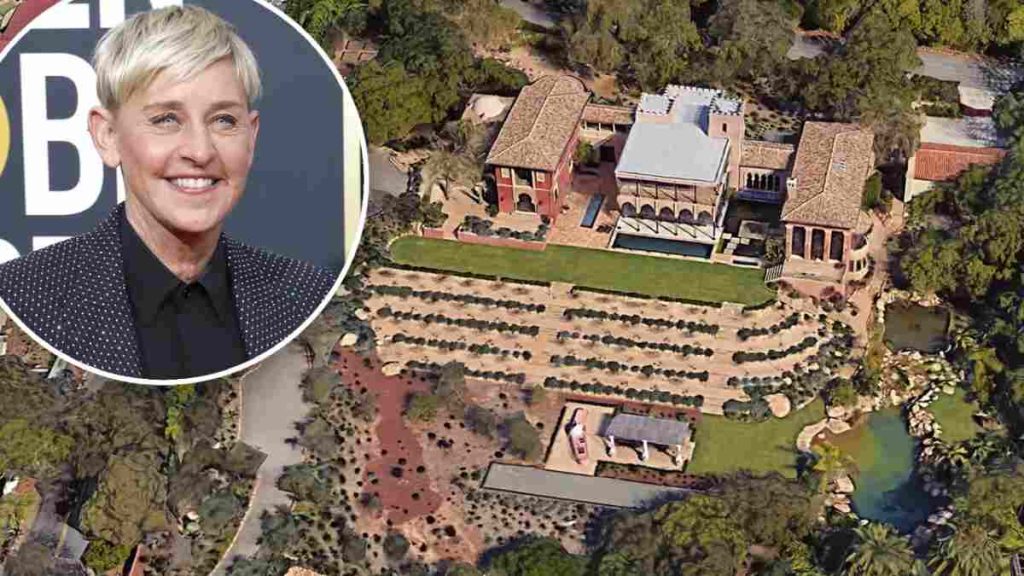 Ellen DeGeneres bought the Tudor-style mansion for $3.5 million in 2020. She later sold it to Ariana Grande for $6.75 million. The couple planned to remodel and sell the property with three bedrooms, two bathrooms, and two powder rooms. This 5,500-square-foot English Tudor mansion was airlifted from England in the 1980s. The property has an octagonal library, gym, two kitchens, a workshop, a 3-car garage, lovely gardens, and a stone path. It is truly an incredible place!
Read More: Ellen DeGeneres' New Show: Everything You Need To Know About The New Docuseries
Rancho San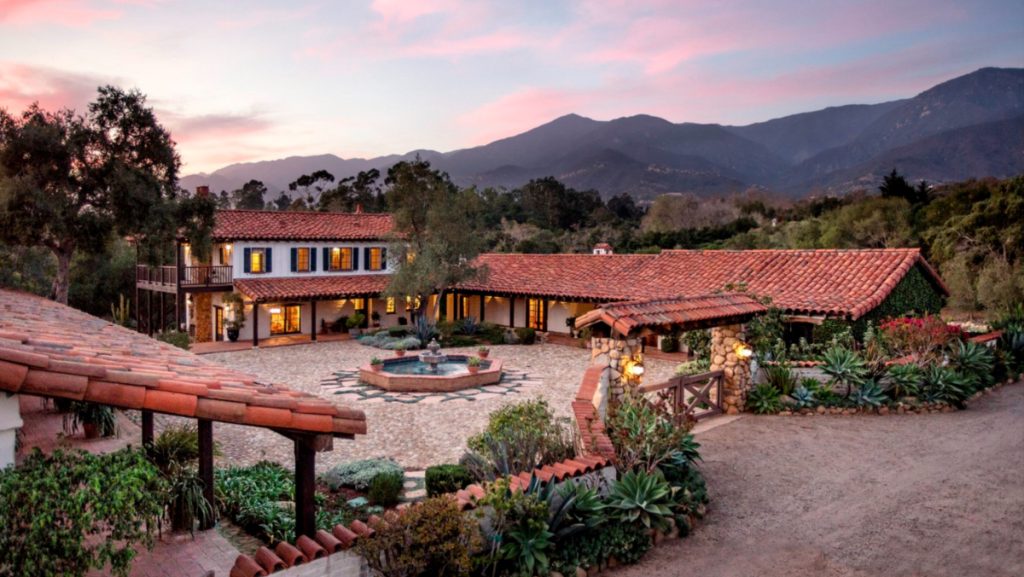 Ellen and Portia spent $14.3 million in 2021 on the 6,800-square-foot, 5.8-acre estate according to Realtor. The same included two homes. In addition, there is a dressage arena, paddocks, and a stable with four stalls and a tack room. Fifty ancient olive trees line the main road that leads to a covered motor room and a fountain. Only one principal suite, complete with two full baths is there. It also has a gourmet kitchen, a breakfast room, a wine cellar, and a gaming room. The Monterey House, on the other hand, is equipped with a gym, a patio, a library, a dining room, and three bedrooms.
Montecito Compound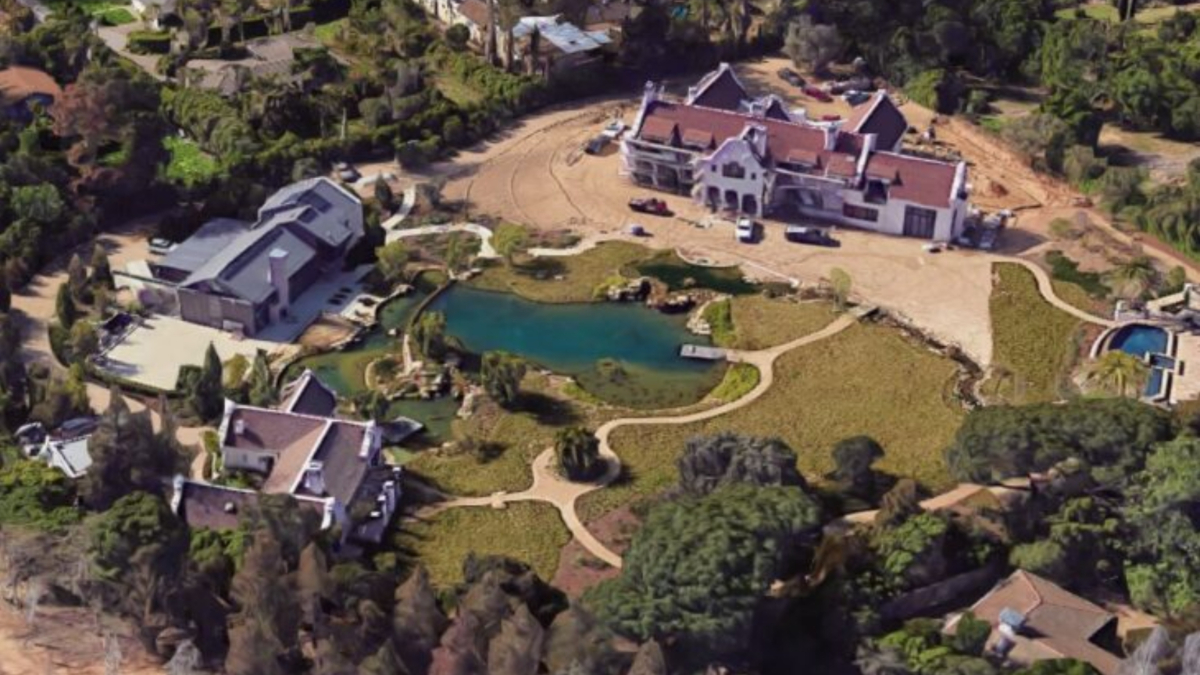 Ellen DeGeneres paid $49 million in 2020 for Dennis Miller's 16,000-square-foot, 4.3-acre private residence. The acquisition was off-market and the farmhouse was never formally for sale. The property has a guest house, automated garage, infinity pool, barn, and pool house. What's its distinguishing feature? Rowboat and fish-stocked lily pond. Yes, a pond. The estate has gravel walks, organic vegetable gardens, over 30 parking spots, and secluded outdoor sitting. It's like a James Bond set.
Salt Hill House, California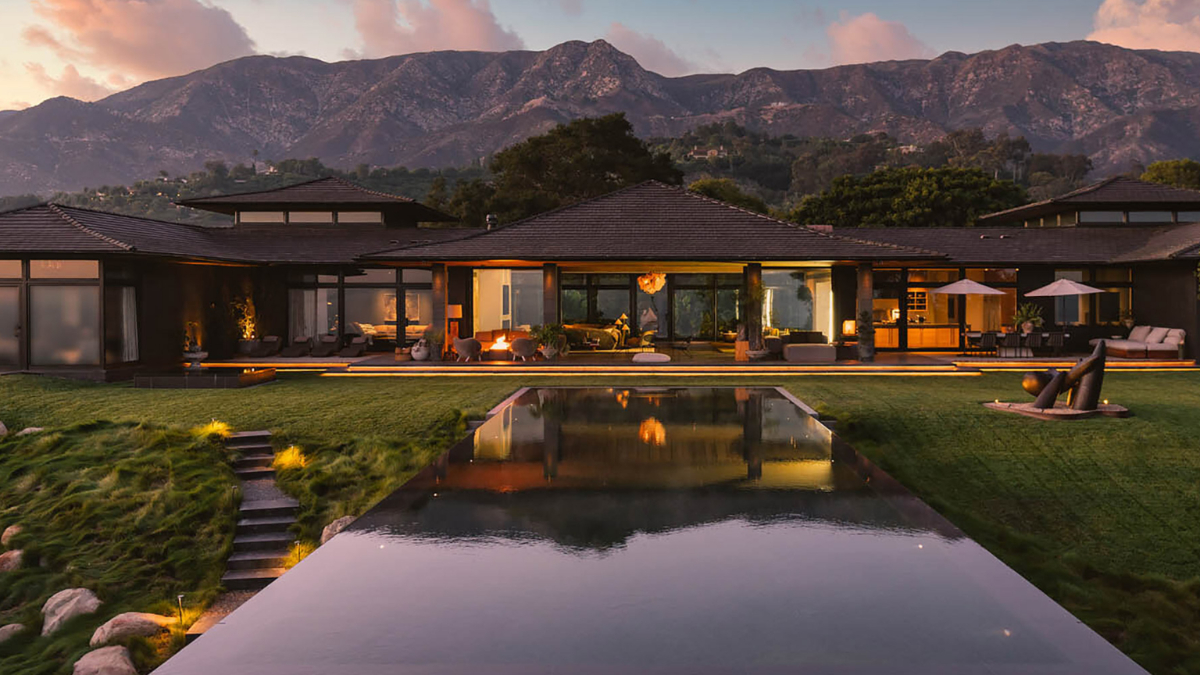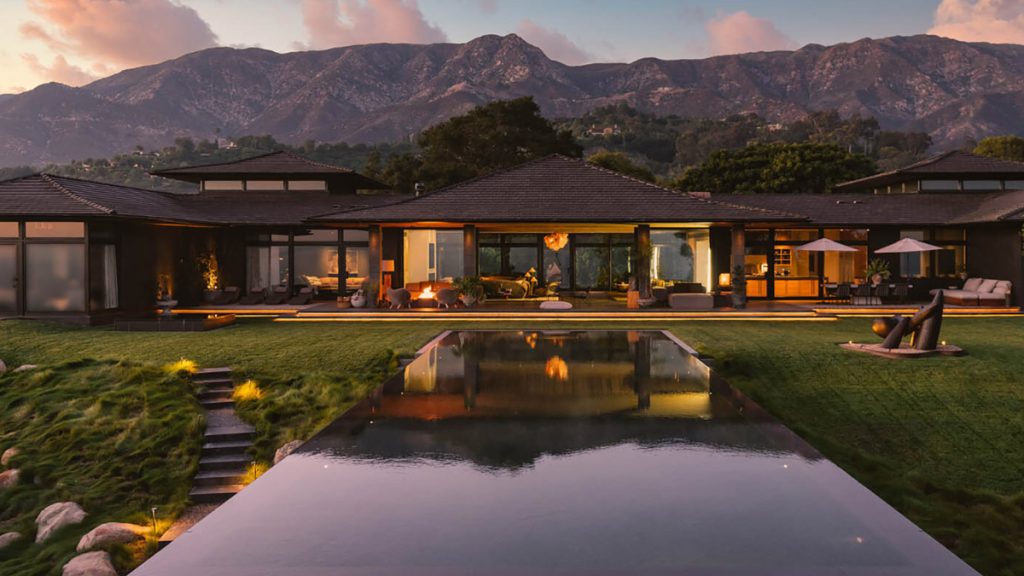 Ellen and Portia invested $29 million in this 10,700-square-foot home in 2019. The Balinese-inspired modern home has five bedrooms, 10 bathrooms, and two offices, and was built in 2011. The four separate parts of the complex extend over a beachfront vista. The 8,188-square-foot main residence has three bedrooms and a sizable living space.
With breathtaking views of the Pacific, floor-to-ceiling glass maintains a connection between the inside and the exterior. Inside are sliding doors that open out to a covered patio and an unfenced infinity pool. The estate also has a pickleball court, a workout cabana, and a guesthouse. Not to mention yet another private pond. After an awful break-in, Ellen sold this home in 2020 for $33.3 million.
Read More: What Is The Cause Of Death Of Stephen 'tWitch' Boss, The Dancing DJ Of Ellen Show?