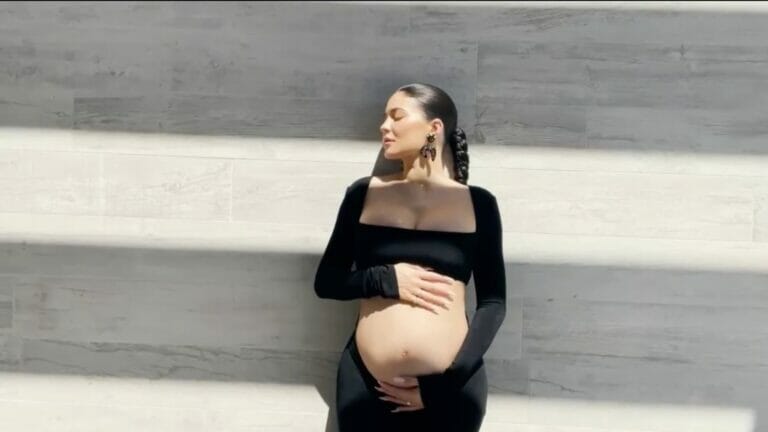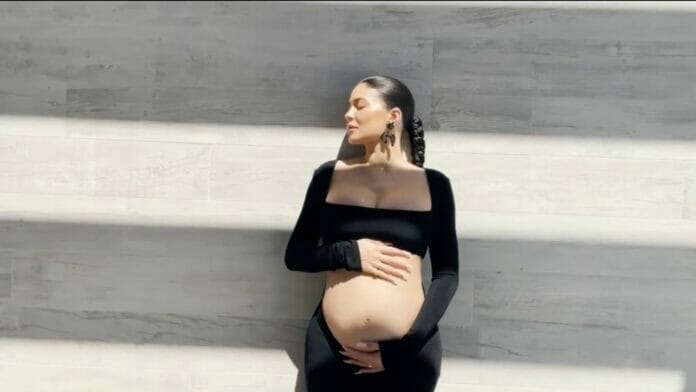 Celebrities are always in touch with their fans and whenever they come up with good news they share it with them. But these days it seems that many celebs try to keep themselves away from the attacks from the netizens. But there may be other reasons as well for many celebs. In this article, we will explain the story behind the secrecy of recently declared, Instagram queen Kylie Jenner Second Pregnancy! Yes, you heard it right. There are speculations and rumors making rounds about Kylie Jenner being pregnant once again after she and Travis Scott share 1st child-Stormi.
Was Kylie Jenner Pregnant With Second Child?
https://www.instagram.com/p/CYK9M_IFkHA/?utm_source=ig_web_copy_link
Back in August, in the year 2021, a Tick-talker who noticed the lifestyle of Kylie Jenner very closely claimed that Kylie was pregnant. The Tick-Talker, Emily shared a video in which she explained and gave some proofs that she noticed to conclude. In the video, Emily explained why Kylie was possibly pregnant?
https://www.instagram.com/p/CSZvexTpWhY/?utm_source=ig_web_copy_link
According to sources, those explanations made complete sense. Emily noticed that on Kylie's birthday, the Instagram model shared a picture for the fans and implied that it was taken on her birthday. The picture showed her new nails with pale pink nail paint and a glass of wine. The birthday celebration of Kylie was surprisingly low-key. The bash was not captured and no pictures about the celebration were available by her inner circle of her. For the evidence, the only picture available was shared by Kim Kardashian in her Instagram story. Kim shared a picture of a group toast that feature's Kylie's tagged hand holding the drink. In that picture, Kylie's nails were clearly painted bright green.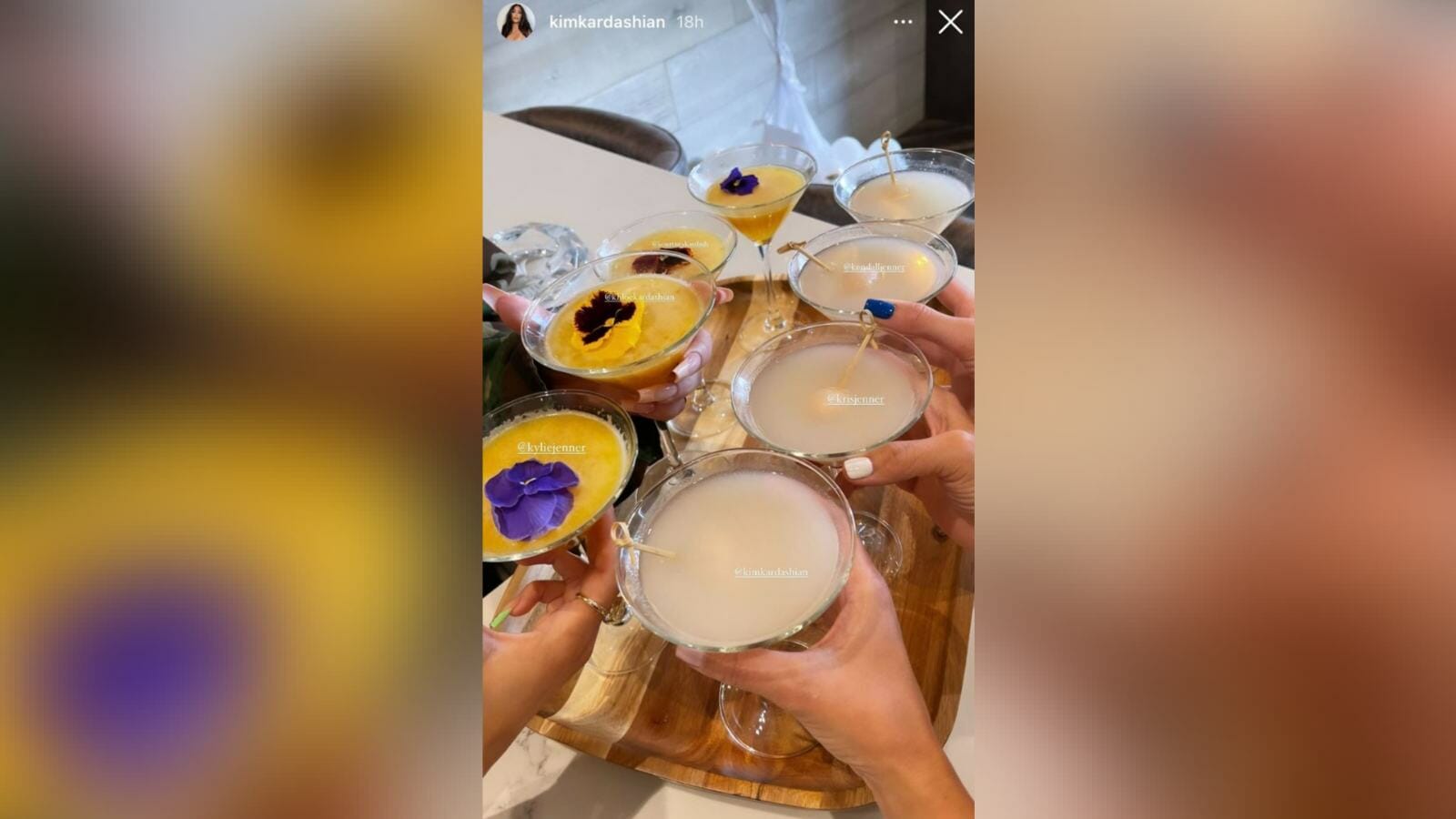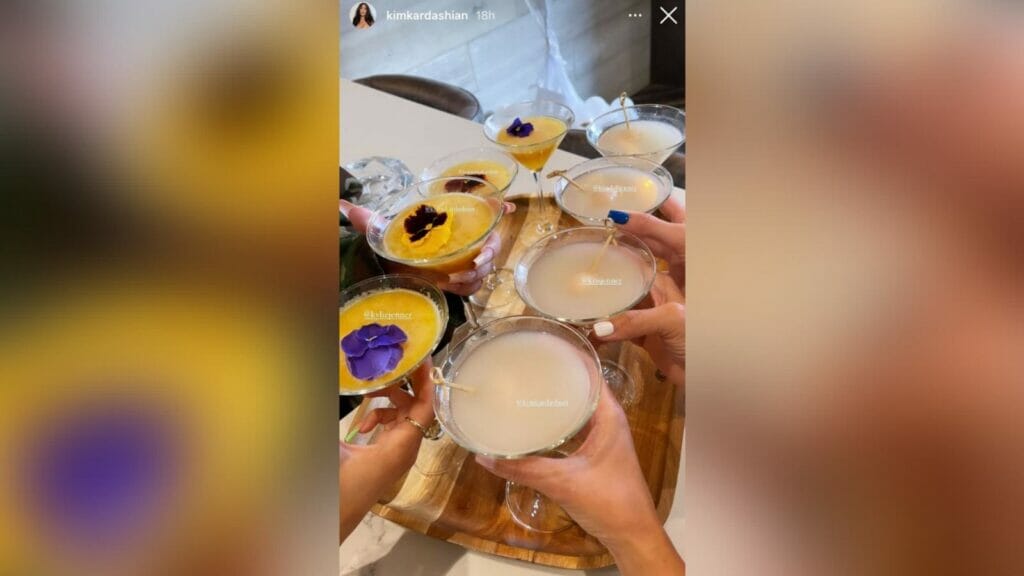 Not just this, fans also noticed that during the reunion of the KUWTK that was filmed in April, Kylie pretended to take a tequila shot.
Many Fans agreed to this theory on Twitter as one user tweeted, "Kylie is pregnant she's never had the same nails for over a month and the reunion was filmed in April. Meaning she is now showing a bump and won't be posting recent body pics."
After months of rumors and fan theories, Kylie Finally confirmed that she was pregnant. She confirmed her pregnancy with her second child on September 7, 2021.
https://www.instagram.com/tv/CTieyGYpYdi/?utm_source=ig_web_button_share_sheet
Kylie Jenner posted a sweet video that featured some behind-the-scenes moments of her, Travis Scott, and Stormi. Thus, tick-talker supported her theory and said that Kylie gave birth to her second child secretly in late 2021.
What Did Social Media Say About Kylie 2nd Pregnancy?
https://www.instagram.com/p/CUGRhnwBgty/?utm_source=ig_web_copy_link
Till now, Kylie Jenner never said anything about the second pregnancy yet. Emily, the tick-talker claimed that Kylie always knew that she was pregnant even at the time of the reunion she knew. Fans said that Kylie have already given birth if she was pregnant in April. One user wrote, "Kylie had her baby. But they are waiting for the best moment to announce it because Travis needs good PR. I'm guessing if something new comes out about the Astroworld tragedy, they will announce it then."
People also noticed that Kylie was noticeably absent from the Kardashian-Jenner family Christmas Party. Although, Stormy was present as per sources and followed Covid-19 protocols by wearing the mask. This must be due to the extra cautiousness of the newborn baby. Also, according to sources in August 2021, a close source stated that Kylie is a few months along. Kylie was waiting to give Stormi a sibling. She is thrilled that she and Travis are pregnant again. She is enjoying her pregnancy in private and stays with close friends and family.
Also, Kylie is famous for her long nails, but recently, she get the beautiful French tip manicure done. This also symbolizes that Kylie was ready to be a mom again. People also noticed a milk bottle for the baby that was used for Stormi as well earlier.
People are also making estimates about the gender of the baby. Some say that it is a baby boy because of the new brand launched by Kylie that features baby blue colour mostly. Some also say that it is a baby girl because Kylie shared a pic of a baby bump with the caption, I am Woman.
https://www.instagram.com/p/CYZoooZv2CY/?utm_source=ig_web_button_share_sheet
What Did Kylie Jenner Say?
During the reunion, Andy Cohen asked Kylie why she made the decision not to personally announce her pregnancy until she had given birth?
Kylie explained that she decided not to publicly share much of her first pregnancy because it was something she felt like she needed to go through by herself. Kylie said, "I shared so much of my life and it was just a lot personally I did not know how I would bring that to the public too. I think it was just something that I needed to go through by myself."
Kim Kardashian also said, "Kylie really wanted to protect her safety, the baby like everything and have that just be a private moment."
So the safety concern can also be the reason, why she also chose to secretly give birth. Till then fans should wait for Kylie Jenner to share about the baby!