Rihanna and A$AP Rocky together can truthfully chime the lyrics of 'We Found Love'. The musical couple has traveled a long bumpy journey from being friends, partners, and now parents. In November 2020, the rumors of their relationship were confirmed. Since then, the duo has been spotted on dinner dates, a romantic vacation to Barbados, and more. In January 2022, the couple announced they were expecting their first child as RiRi showed off her baby bump. In May, A$AP and Rihanna welcomed their baby boy into the world.
Two weeks earlier, Rihanna shared the first glimpse of her son on TikTok. Viewers were left in awe of the toddler's cooing and yawing at the camera. The name of their son has not been made public however sources claim being a family has brought them closer as a couple. Let's know how the 'Diamonds' singer met A$AP Rocky. What was their relationship then and when did they start dating?
Read more: Rihanna Breaks Silence On Her Mysterious Diamond Ring
When Did Rihanna First Meet A$AP Rocky?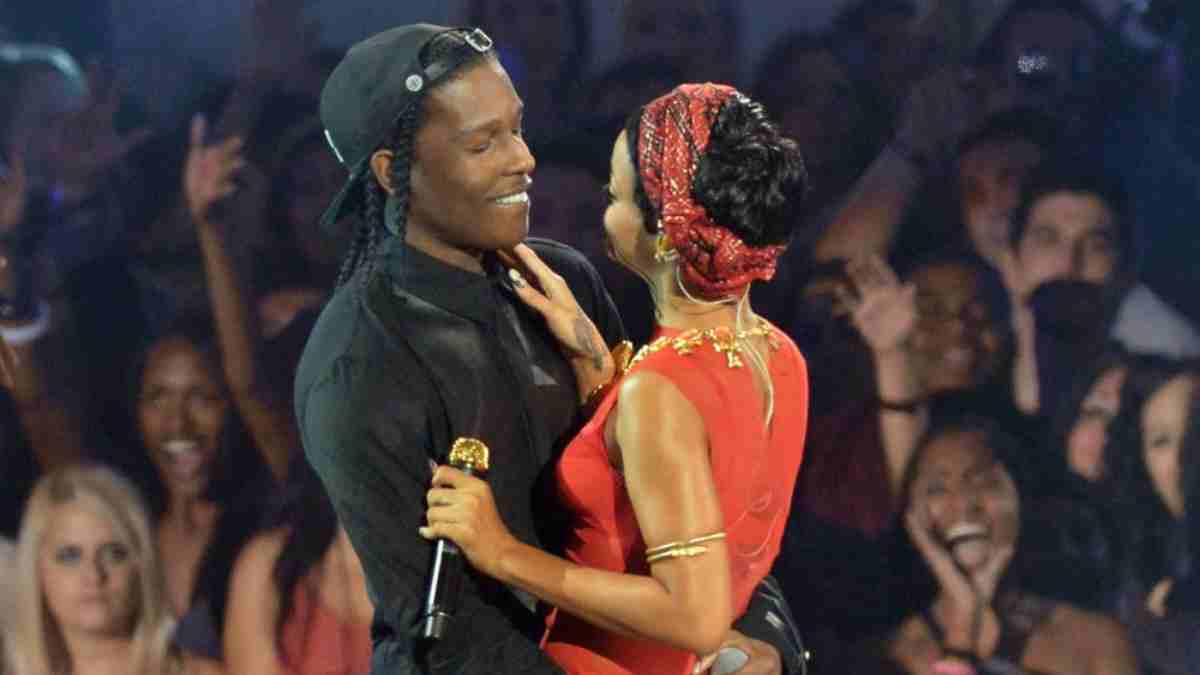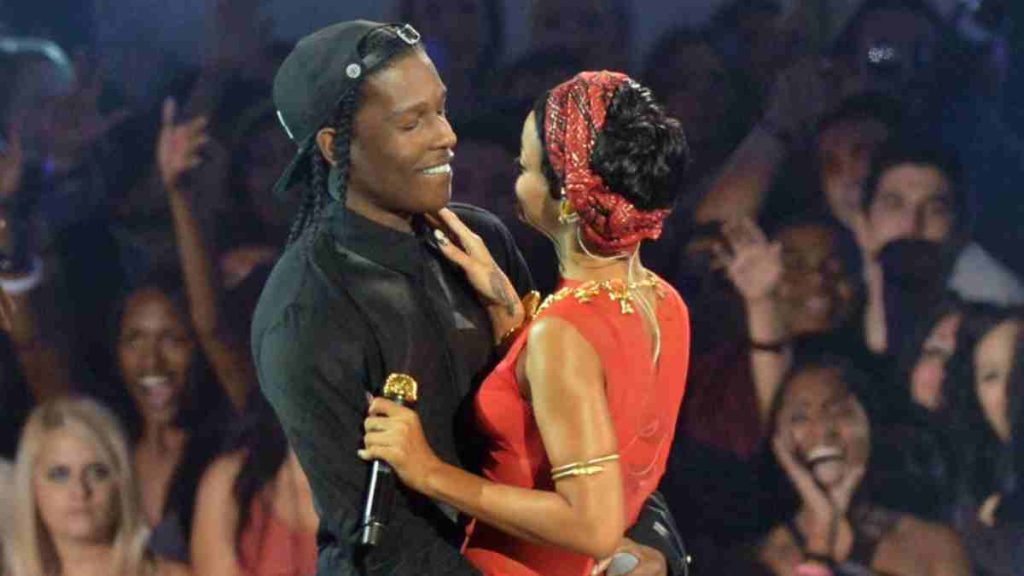 Before being a couple, the singers had known each other for almost a decade as friends. Rihanna first met the 'Praise The Lord' singer back in 2012 at MTV Music Video Awards. A$AP was featuring a remix along with Rihanna's performance of her single 'Cockiness'. Further, into the performance, he ventured a bold move on Rihanna. "He grabbed my a** on stage. That was not part of the rehearsal!", Rihanna shared in an interview with Vogue.
However startled, Rihanna let it slide and continued with the performance which turned out to be a raging success and hot news for upcoming days with the stunt. "My manager was like, 'Oh, God, she must like this guy a little bit. She never lets this s*** slide," she stated. This gave birth to a friendship that would later blossom into a beautiful relationship.
The next year A$AP accompanied RiRi on her World Tour of the new release of 'Diamonds'. Afterward in 2018, the duo attended the Paris Fashion Week together and slayed the red carpet. However, the relationship between them was still platonic. So, when did love happen, so much so that they started a family together?
Read more: Rihanna House: Where Does The 'Diamonds' Singer Live?
How Did The Couple Get Together?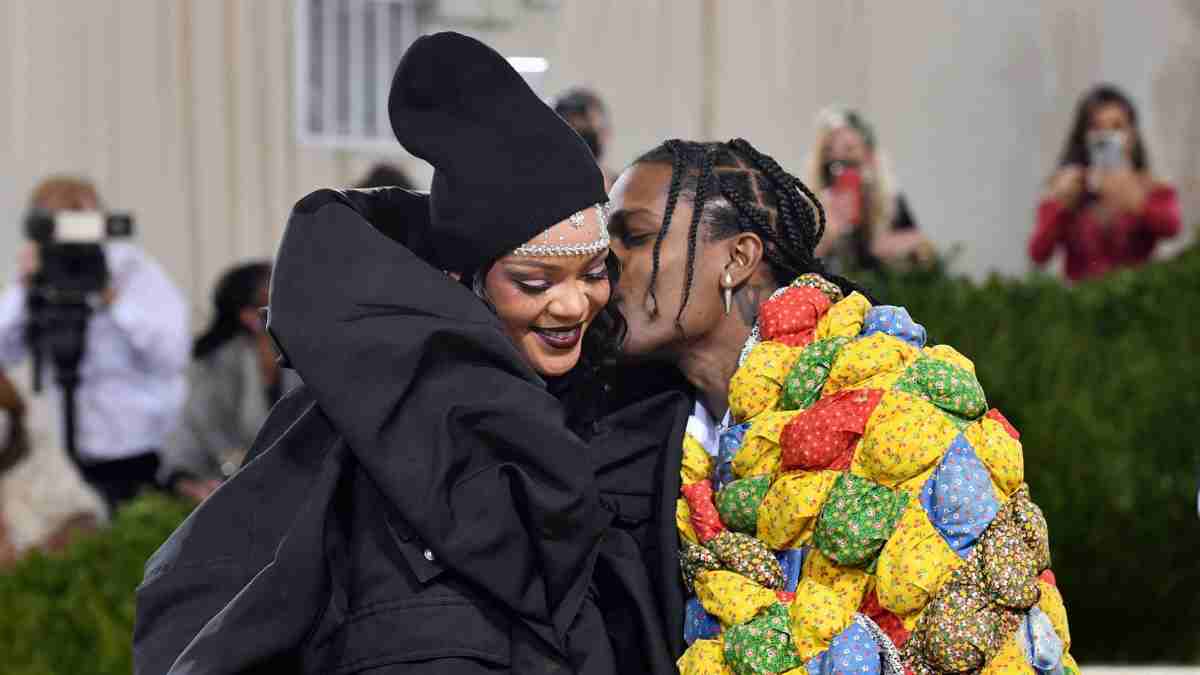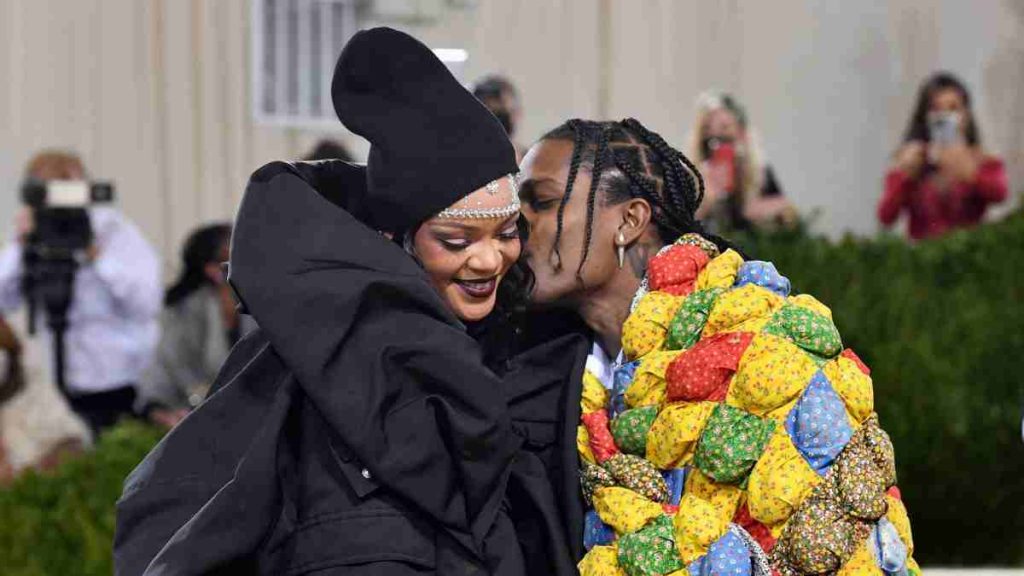 While maintaining their friendship, both Rihanna and A$AP were dating other celebrities. For instance, A$AP was dating the model Kendall Jenner and Rihanna had a three-year relationship with the billionaire Hassan Jameel before dating A$AP. Yet both were frequently seen together on red carpets and cheering each other on their careers.
For two consecutive years – 2018 and 2019, the 'L.S.D' singer was a guest at Rihanna's annual Diamond Ball. In 2019, both singers made their first red carpet-appearance together at the British Fashion Awards and stunned the media. The following year Rocky joined Rihanna for the debut of her 'Fenty Skin' which again started the tittle-tattle of their relationship. In 2020, People confirmed the status of the two as a couple. Later in December of the same year, the two took a trip to Barbados, native to Rihanna, and celebrated Christmas with her family.
The singers made their Met Gala debut together with RiRi's flair for a dynamic wardrobe. The 'Love The Way You Lie' singer donned an oversized black coat dress while Rocky complimented her with a multi-hued blanket outfit. 2022 proved to be eventful for the couple as A$AP was slammed with allegedly cheating on Rihanna, who was expecting at the time, by designer Amina Muaddi. The rumors were found baseless and "vile".
Rocky was later arrested that year for assault after returning from his vacation in Barbados with Rihanna. He allegedly shot a man after a heated argument and fled with two other men. He was later released on the same day. However, after the birth of their son, the couple has been nothing but happy. Rocky shared his ideals on fatherhood with Dazed, "And I'm not trying to describe a saint, but realistically, I just want a cool child with cool parents." He further said how he wanted to "raise open-minded children" and not those who discriminate.
Read more: Rihanna Reportedly Signed A Deal With Apple TV+ For THIS Project