The infidelity case that broke out in 2009 almost destroyed the career of the golf player, Tiger Woods. The news of the beloved hero's unfaithfulness was received with shock and disappointment by Woods' fans. He confessed that he has had multiple extramarital affairs throughout his marriage. However, the golf legend has only two biological children with his former wife, Elin Norgedren.
Woods met Elin in 2001 through a mutual contact, Swedish golfer Jesper Parnevik. Elin was a nanny to Parnevik when he was little. After dating for three years Woods popped the question to Elin. In 2004, the Swedish model and Woods tied the knot. However, Elin soon learned from the media that her husband had been cheating on her with multiple women. And a year later their split was official. Tiger claims that he was extremely ashamed of his actions. He confessed that he was too full of himself with all the money and fame. But did the story for Elin and Tiger end here? Take a look at all of his children.
Related: Top 50 Highest Paid Athletes Of 2022
Sam Alexis Woods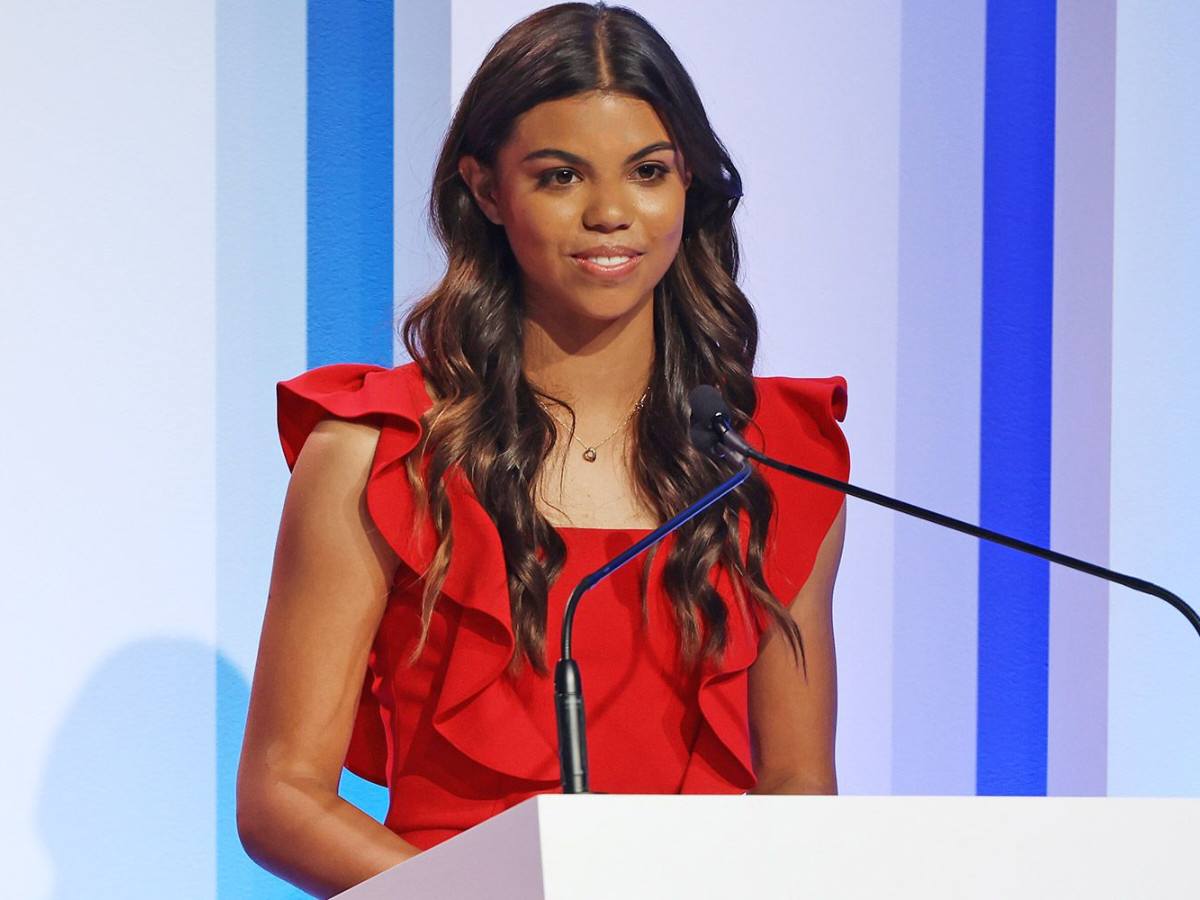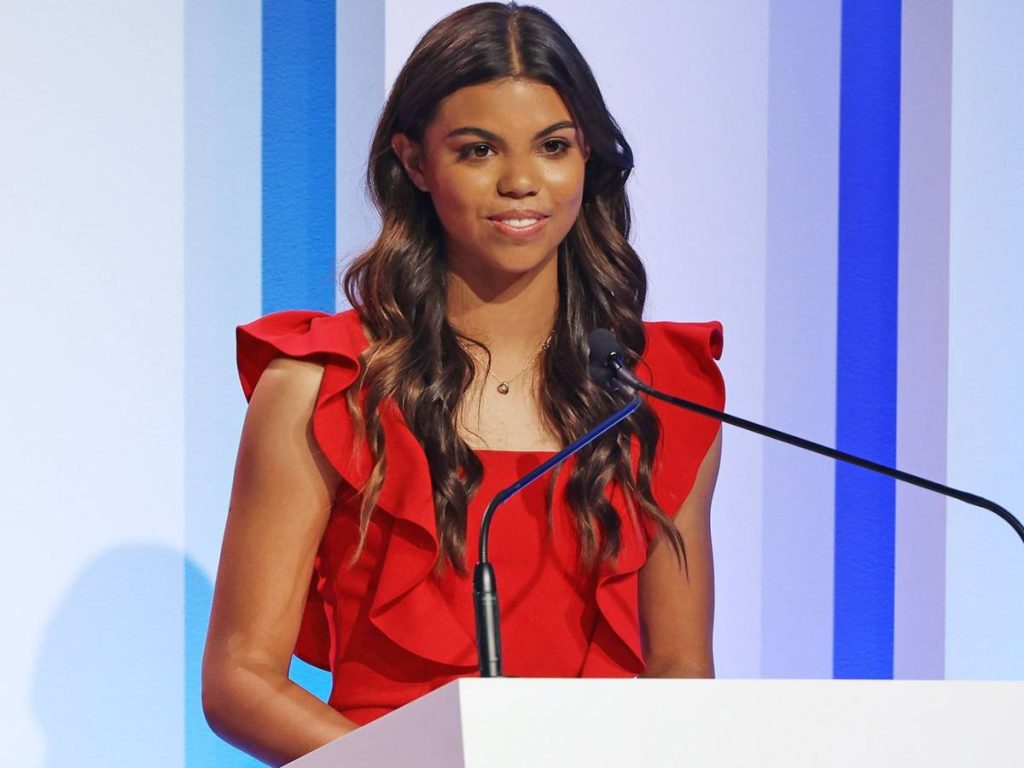 Tiger Woods attended forty-five days of therapy to cope with the stress and guilt of his scandal. Although it was the end of Elin and Woods, both seem to co-parent their children perfectly. After three years of marriage, Tiger's first child was born on 18 June 2007. He named his daughter Sam Alexis Woods out of intimate emotions. Woods' father used to call him Sam, and his daughter was born a day after Father's Day. "It just happened to fit," Tiger said at the time. Woods was the athletic inspiration for Sam. Since she was young Tiger put golfing clubs in her hands even though she could barely hold them.
Sam would attend her father's championships and matches. Tiger shared that his children seeing him play means the world to him. "To have a chance to have my kids out there and be able to share that with them, it's special," Woods told Golf Channel.
Sam has now taken to football rather than golf like her father. Tiger was much honored when his daughter inducted him into the World Golf Hall of Fame. In her speech, Sam spoke about how her father had overcome obstacles and that "You're a fighter, you've defied the odds every time".
In case you missed: Teary-Eyed Tiger Woods Inducted Into The Hall Of Fame By His 14-Year-Old Daughter
Charlie Axel Woods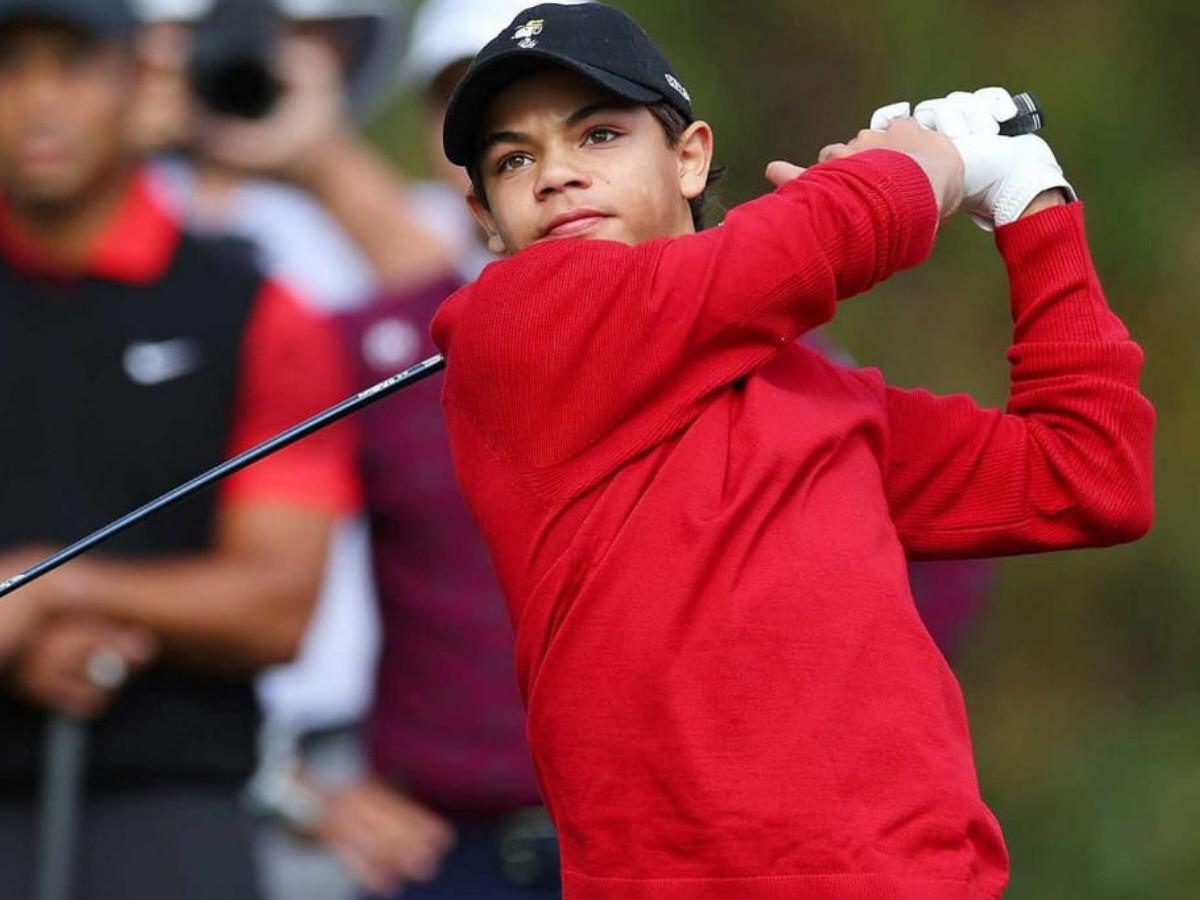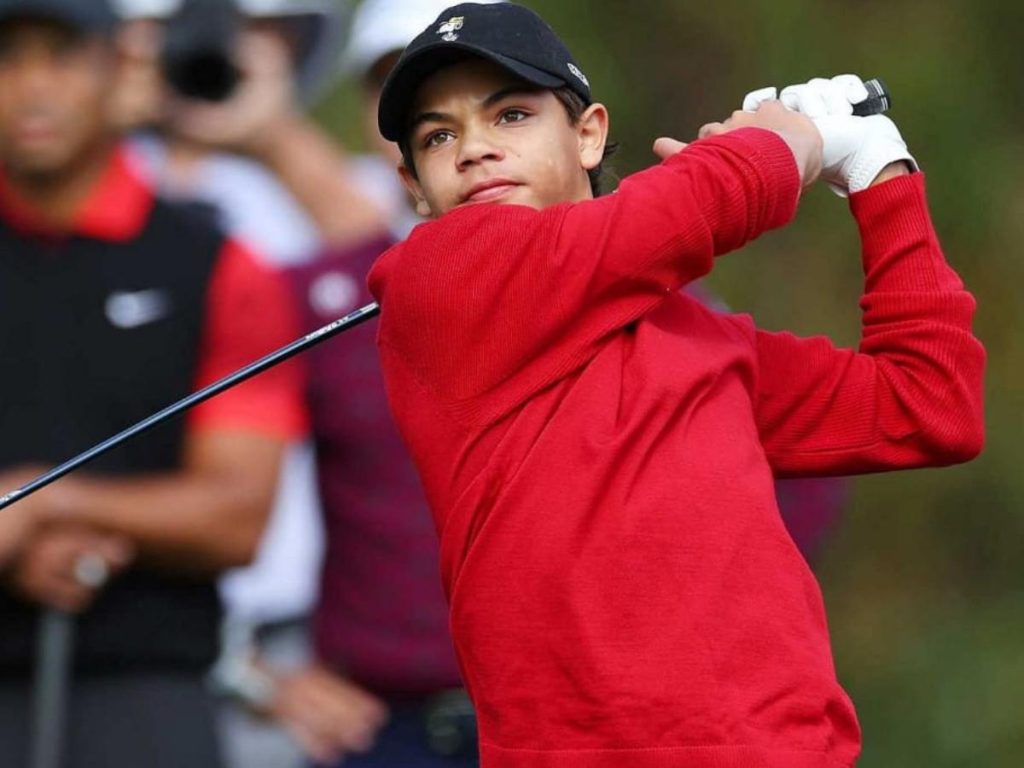 Tiger Woods' second child was born on 8 February 2009 and the second Woods takes much after his father. Tiger narrated that ever since Charlie was little, he was interested in sports. However, his favorite was golf. He jokingly related that when Charlie was 2 years old all that he needed was "a stick and a ball," and he was good to go. Although Charlie himself showed interest in golf, Tiger did not want to ruin the sport for his son through intense training. He tried to maintain a relaxed, calm, and friendly environment in his house towards golf.
Soon Charlie started appearing in tournaments. Tiger was proudly seen as his son's caddy for his practice and matches. So far Charlie has competed in the 2020, 2021, and 2022 PNC Championship. Charlie carries his father's stance on the green field. It is remarkably uncanny. After Woods and Elin's divorce, Tiger claims that this is hard being a single dad. However, the time spent with his children is special.
You might also like to read: Top 20 Most Famous Persons in The World