The Mean Girls actor Jonathan Bennett has married his longtime boyfriend Jaymes Vaughan. The couple exchanged the vows at the Unico Riviera Maya Hotel in Mexico. Jonathan and Jaymes tied the knot following a relationship that continued for more than 5 years. Consequently, the actors got engaged back in November 2020. Recently, Bennett shared posts on his social media announcing their wedding that took place over the weekend.
Longtime Lovebirds Jonathan Bennett And Jaymes Vaughan Tie The Knot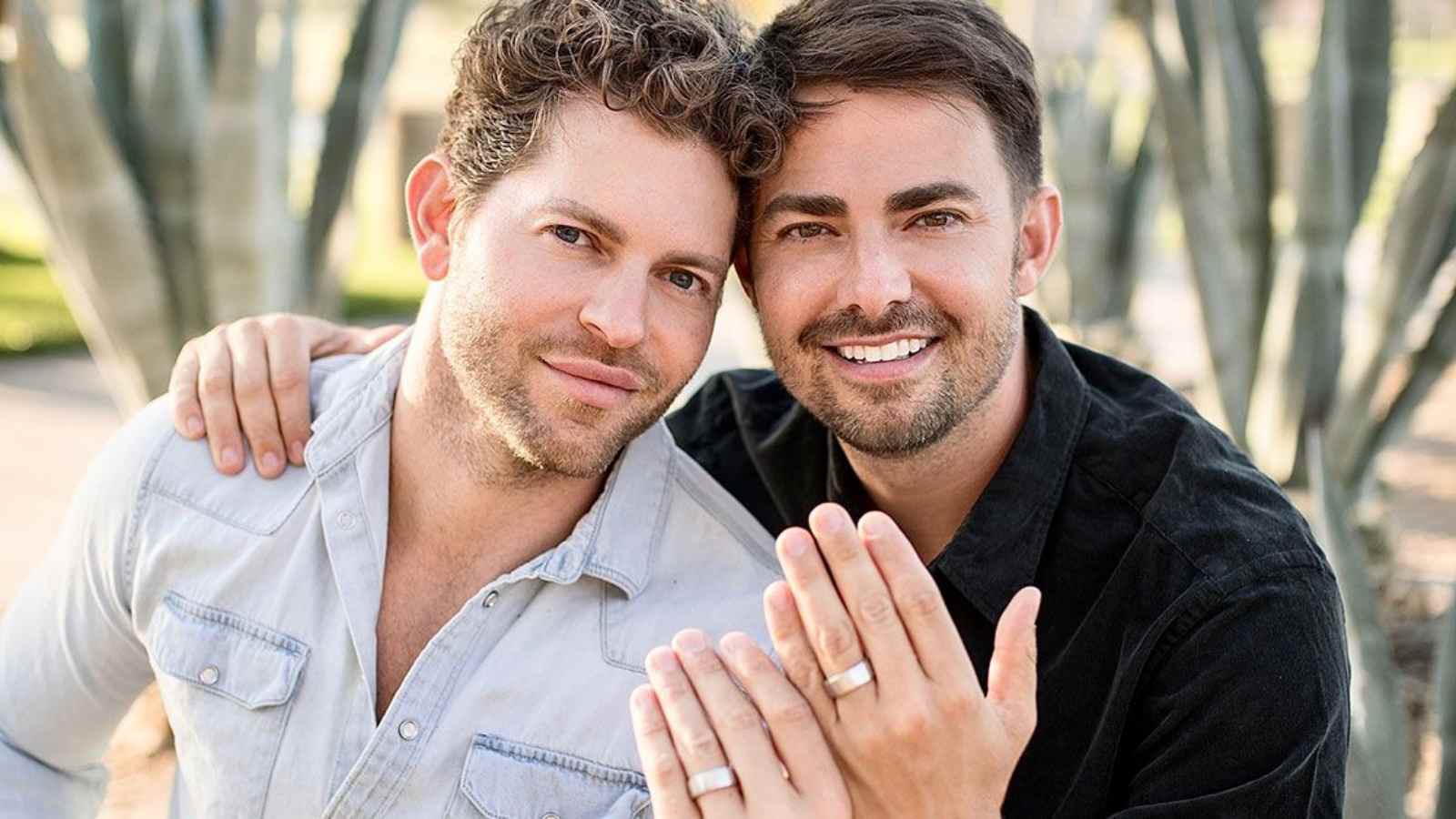 One of Jonathan Bennett's closest friends, Youtuber Bryen Tyler Cohen officiated the wedding. Additionally, Bennet and Vaughan both wrote their own vows for the ritual. Following the wedding, Bennet wrote on Twitter, "I never thought I'd have the courage to live my truth so boldly, and here I am, a proud gay man, who just became the luckiest man on earth. Meet Mr. & Mr. Bennett Vaughan"
The couple, eventually, opened up about the wedding in an exclusive interview with People. "When you're part of the LGBTQ+ fam, not everything in the wedding space is for you yet. The whole purpose of our wedding is to come together and join the two of us together, join our families together and start a new family." Jonathan added, "And all that, as we were going through this process, we realized that our wedding is also more than just about us. It's about the entire community."
Jaymes Vaughan, in turn, shared, "I got to marry my best friend! I knew we'd be emotional, but I don't think either of us realized just how overwhelming that moment would be until we were in it." Furthermore, he shared in the interview, "Seeing him crying only made me cry harder, and then our guests cry harder, and then we'd all start laughing, and then all back into crying."
Jonathan Bennett described the ceremony as a "dream wedding". He reflected, "We kept having to stop and remind ourselves that we weren't on a movie set, but this was actually our real life. If you had told me this was one of my Hallmark movie sets, I would have believed it. It was that perfect."
View this post on Instagram
Both Jonathan and Jaymes dressed in matching black tuxedos for the ceremony. Moreover, instead of traditionally walking down the aisles, the couple met at the altar. Both walked in from the beach on the song written by Vaughan for Bennett at their engagement. The pair were joined by their close friends and family on their special day.
Also Read: Christina Haack Confirms Her Secret Dating With Joshua Hall