Emma Watson made an appearance as one of the presenters at this year's BAFTA Awards. The ceremony took place recently with many celebrities in attendance. The host Rebel Wilson welcomed Watson on stage by calling her a 'witch'. However, Watson's comeback to her seems like a subtle dig at the Harry Potter author J.K. Rowling.
Emma Watson Throws Shade At JK Rowling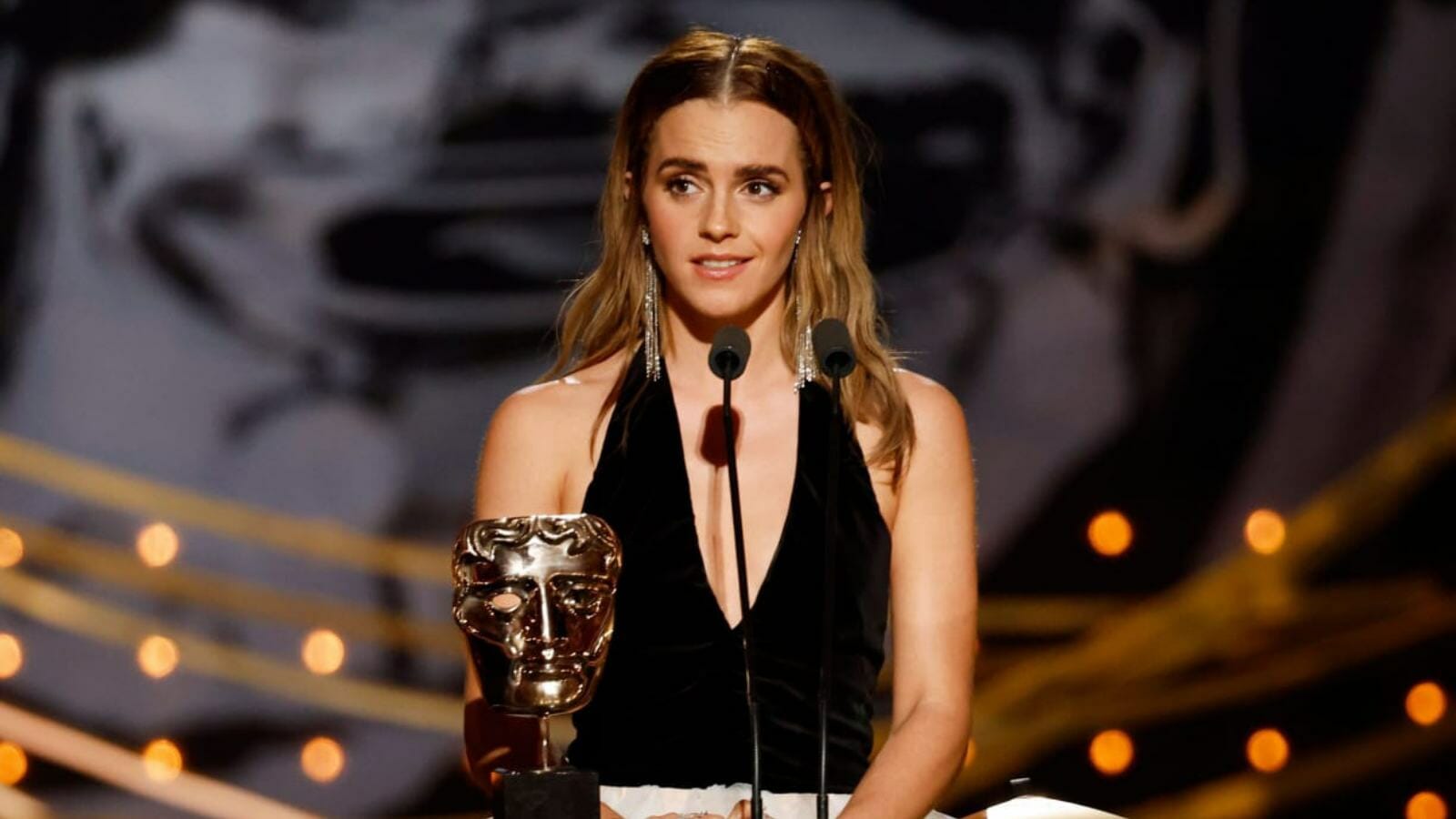 Emma Watson started her acting career through the screen adaptation of the widely-acclaimed Harry Potter books penned by JK Rowling. Although Emma has garnered many accolades in her account other than those films, she's still largely known for playing Hermione Granger in the movie series. However, the actress who's identified as a staunch feminist used the BAFTA stage to take a sly jibe at the author for her recent transphobic comments.
Rebel Wilson who was the host for the evening introduced Emma on stage. "Here to present the next award is Emma Watson. She calls herself a feminist, but we all know she's a witch," said Wilson welcoming Watson. Emma entered the stage and replied to the comment saying, "I'm here for all of the witches by the way." Emma's comment is termed as a dig at the author.
Moreover, host Rebel Wilson also shaded JK Rowling during her act. Wilson has closely shared her weight-loss journey on Instagram. Referencing her transformation over the two years she added, "That was me two years ago and since then I've done quite a transformation – I hope JK Rowling still approves."
Fans React To Emma's Jibe At Rowling
Fans online have filled the platform with their reactions to Emma's comment. Most of the tweets are appreciating Watson for clearing her stance. However, not all of them are positive as some seem to think that it's selfish on Emma's part to comment on Rowling like that.
JK Rowling came under fire in 2020 when she posted a lengthy open letter criticizing a trans-inclusive phrase. Rowling took to Twitter to criticize an article that used the term "people who menstruate" instead of women. Rowling further commented, "At the same time, my life has been shaped by being female. I do not believe it's hateful to say so." Harry Potter actors like Daniel Radcliffe, Rupert Grint, Bonnie Wright, and Evanna Lynch condemned the author's views at the time.
Also Read: Will Smith Is The Reason Of A Bidding War In Streaming Services