Currently, 'The Idol' is the number one show in the world, thanks to the controversies that have surrounded the series. Sam Levinson's latest HBO project ventures into the twisted side of the pop industry and the other side of fame. The series stars Lily Rose-Depp and Abel "The Weeknd" Tesfaye. The story is about a young pop star, Jocelyn, who wants to resurrect her career. While doing so, she meets an enigmatic club owner, Tedros, with whom she indulges in a bizarre creative journey.
'The Idol' had a screening at the Cannes Film Festival in 2023. After the premiere, the show received a standing ovation for five minutes. The audience had a mixed reaction when the show aired on TV. The first episode itself had Lily Rose-Depp's Jocelyn highly sexualized! From the red, sultry robe to the tennis short skirts to the free nipples, Levinson filled the episode with many sexualized moments and perpetuated the archetypes of the portrayal of a pop star. Now, Chloe Fineman, the 'SNL' star, has satirized the character, and Lily has given her seal of approval for her performance.
Related: "There Was So Much Inspiration To Be Drawn": Lily Rose-Depp Admits That Britney Spears Inspired Her Character, Jocelyn, In The HBO Series 'The Idol'
Chloe Fineman Nails Her Parody Of Lily Rose-Depp's Jocelyn In 'The Idol'
The chatter about 'The Idol' is intensifying. The viewers have already deemed it a hyper-sexualized and borderline p****graphic narrative, sensationalizing the protagonist without adding any meaning to her arc. But Chloe Fineman's impersonation could not have come at a better time. While the world has become a critic, she is having fun parodying Lily Rose-Depp's Jocelyn in a recent Instagram video.
 

 

View this post on Instagram

 
Chloe Fineman has become a regular on Saturday Night Live due to her bang-on impersonations of celebrities like Jennifer Coolidge, Nicole Kidman, Drew Barrymore, and others. Fineman has added a new celebrity to her list of impersonations, Lily Rose-Depp. She has chosen her recent character, Jocelyn, to impersonate.
Lily's character is constantly holding a cigarette in her hand, adjusting her glasses, and roaming in a red, laced robe throughout the first episode. Along with the wardrobe, Chloe has got the impression and voice of the character right as well. She says, "Does my song f***. Like music should f***," she wonders in the parody video. The highlight of the reel is she holds five cigarettes at a time to mock Jocelyn's constant urge to have a cigarette.
In Case You Missed: Why Johnny Depp Gave His Daughter Lily-Rose Weed When She Was 13 Years Old?
Lily Rose-Depp Admires The 'SNL' Star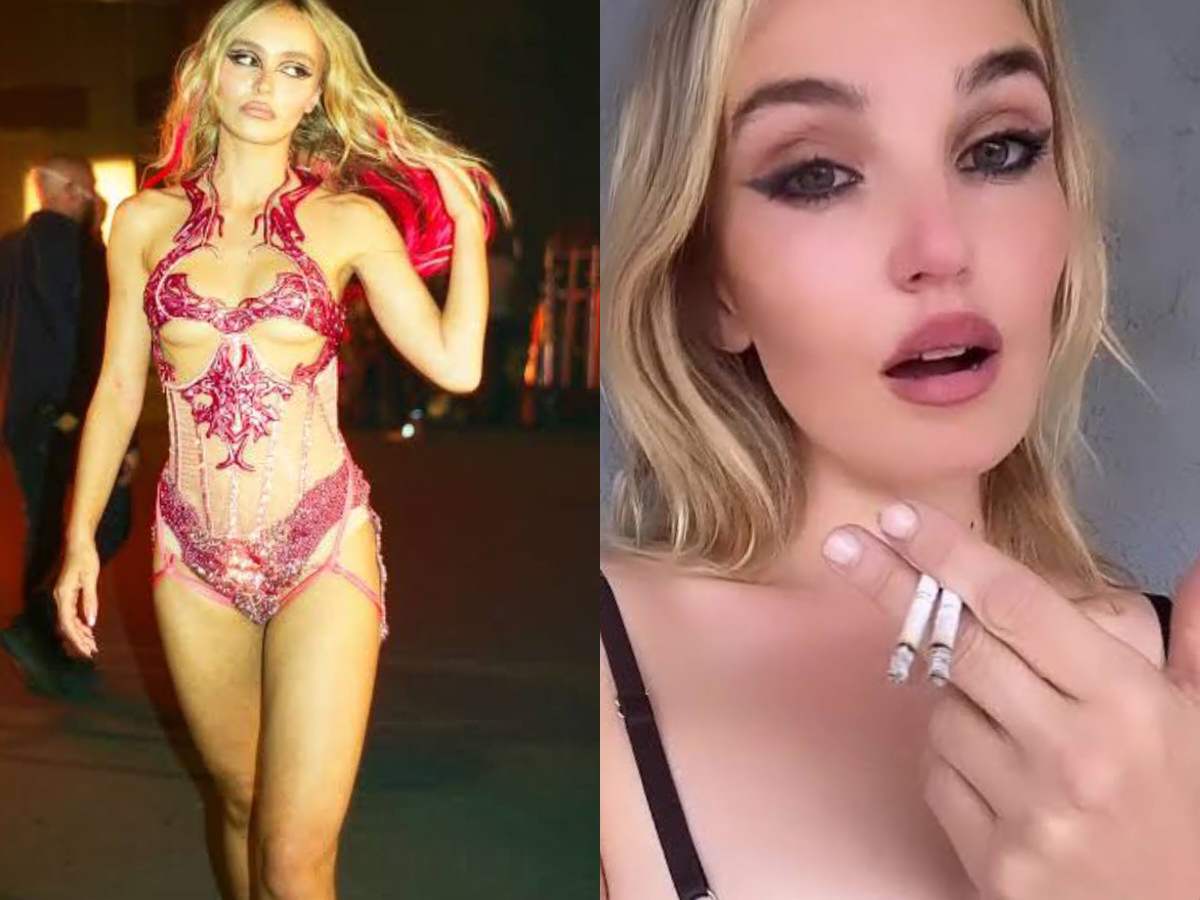 Chloe Fineman also sang songs like Cher's 'Believe,' and Natasha Bedingfield's 'Pocket Full of Sunshine.' She recreated the scene where Jocelyn has a conversation with her friend and assistant while watching 'Basic Instinct.'
Fineman says, "I met this guy last night; his name is Tedros. He was dressed in a bat cape, but I think he's gonna, like, change my whole career."
She also recreates the asphyxiation scene during the last moments of episode one, after Tedros asks Jocelyn if she knows to f***. Lily Rose-Depp has taken the whole impersonation in good spirits, and she reacted to the video, commenting, "I'm loling… and ur makeup looks bomb."
You Might Also Like To Read: Is Lily Rose-Depp Gay? Johnny Depp's Daughter Is Dating 070 Shake After Breakup With Timothée Chalamet