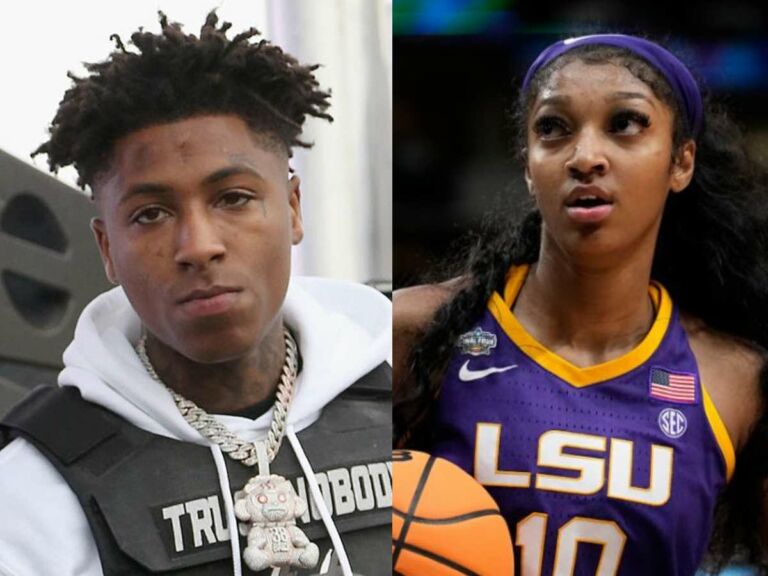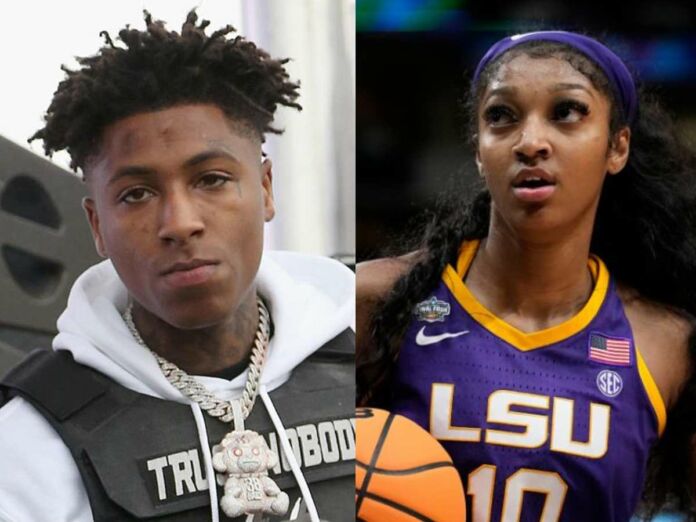 Angel Reese made a name for herself at a very young age. The LSU Tigers player is a recipient of the McDonald's All-American honor and was ranked number two in her class by ESPN. Known as "Bayou Barbie," Reese's personal life equally fascinates people from across the globe.
Recently, the 20-year-old athlete's name was associated with rapper NBA YoungBoy, also known as YoungBoy Never Broke Again. Media reports suggest that the two might be dating. This piece of news stems from YoungBoy's response to a tweet made by Reese.
Related: Drake And Snoop Dogg Pay Tribute To LeBron James For Breaking Kareem Abdul Jabbars Record
Angel Reese And NBA YoungBoy Dating Rumors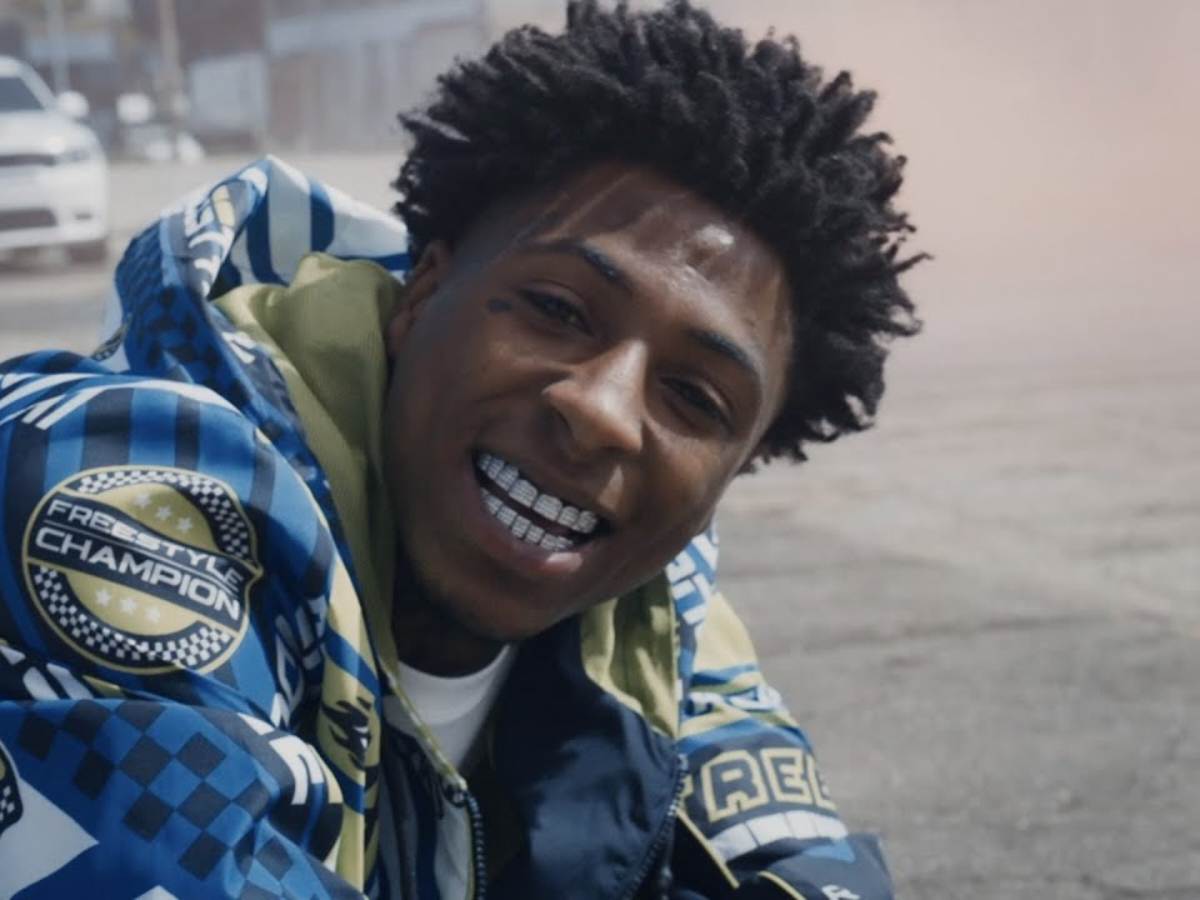 Angel Reese has been in the news lately for taunting Iowa's Caitlin Clark during the end of LSU Tiger's NCAA championship win match. She is also making headlines for her personal and dating life.
Reese had put out a tweet, talking about joining rapper Lil Wayne and her LSU teammate Flau'jae Johnson for a collaboration in the near future. "Just let me be the video vixen," she tweeted.
YoungBoy responded to her tweet by writing: "And just let me do the humming." Their fans were quick to put two and two together and conclude that they were dating. Both NBA and Reese are connected on social media and often do Instagram Lives together.
In case you missed: Drake And LeBron James Come Together To Surprise A Toronto Family
Angel Reese Responds To Dating Rumors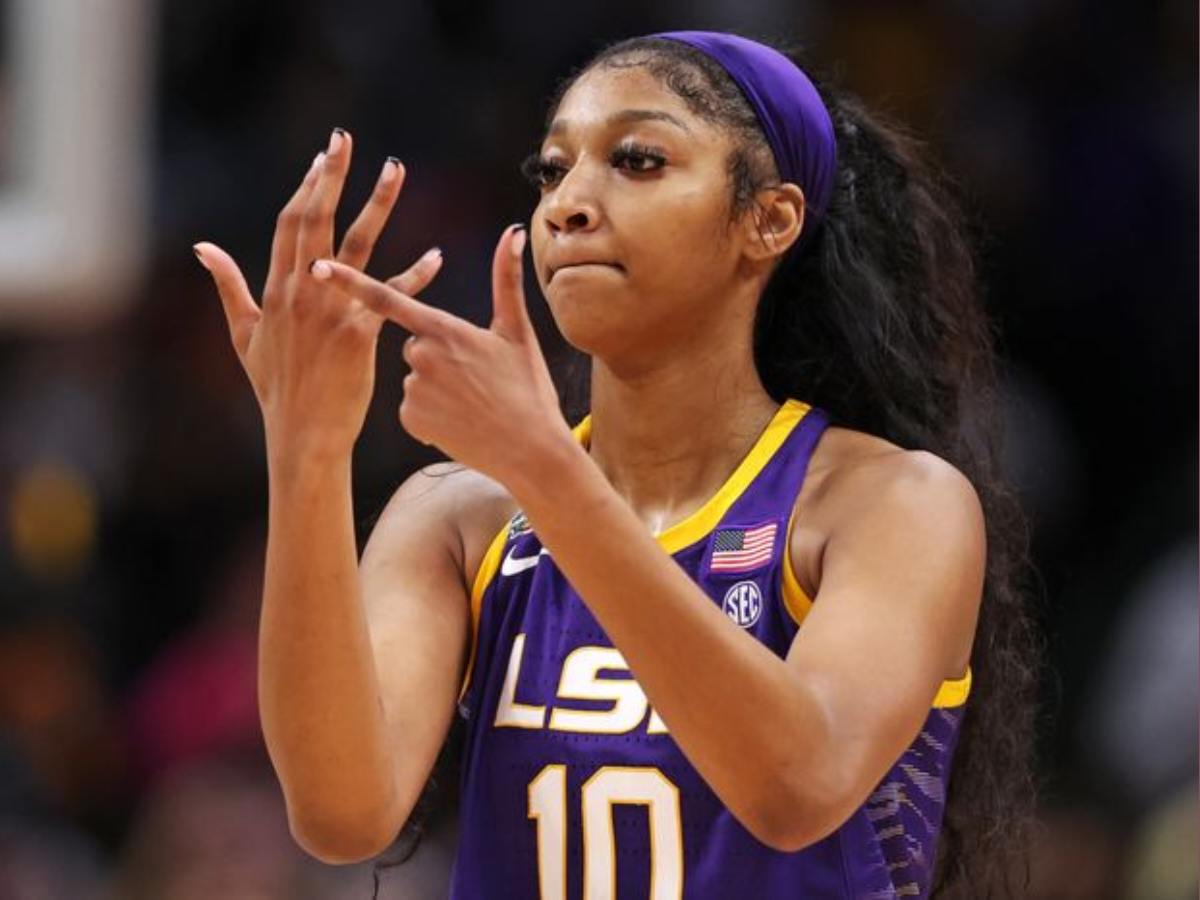 Looking at the social media comments, Reese was quick to refute these rumors. She took to Twitter to retweet a video from Raphouse TV about this rumor and wrote: "I'm not this man GF. please stop," she wrote.
🤣😭😭🤣i'm not this man GF. please stop https://t.co/ugw60FxucJ

— Angel Reese (@Reese10Angel) March 23, 2023
On January 7, 2023, YoungBoy married his long-time girlfriend Jazlyn Mychelle Hayes. The couple shares two children together. The rapper has stated that he has fathered 10 children with eight different women in his life.
Despite achieving success at a young age, YoungBoy's life has been filled with controversies with multiple arrests over firearm and drug abuse charges. Recently, Reese had talked about the rapper's girlfriend which had further added fuel to the fire of their dating rumor.
You might also like to read: Who Is Damar Hamlin And What Happened To The Buffalo Bills Player?