Kim Kardashian just broke her own oath of never getting a tattoo and got her first one, and we absolutely couldn't believe the body part she got inked.
The socialite revealed her first ink body art during her show, and it also has a connection to her ex-boyfriend Pete Davidson. Read on to know more.
Related: Kim Kardashian Attends Odell Beckham Jr.'s Birthday Party Fueling Dating Rumors
Kim Kardashian's Brand-New Tattoo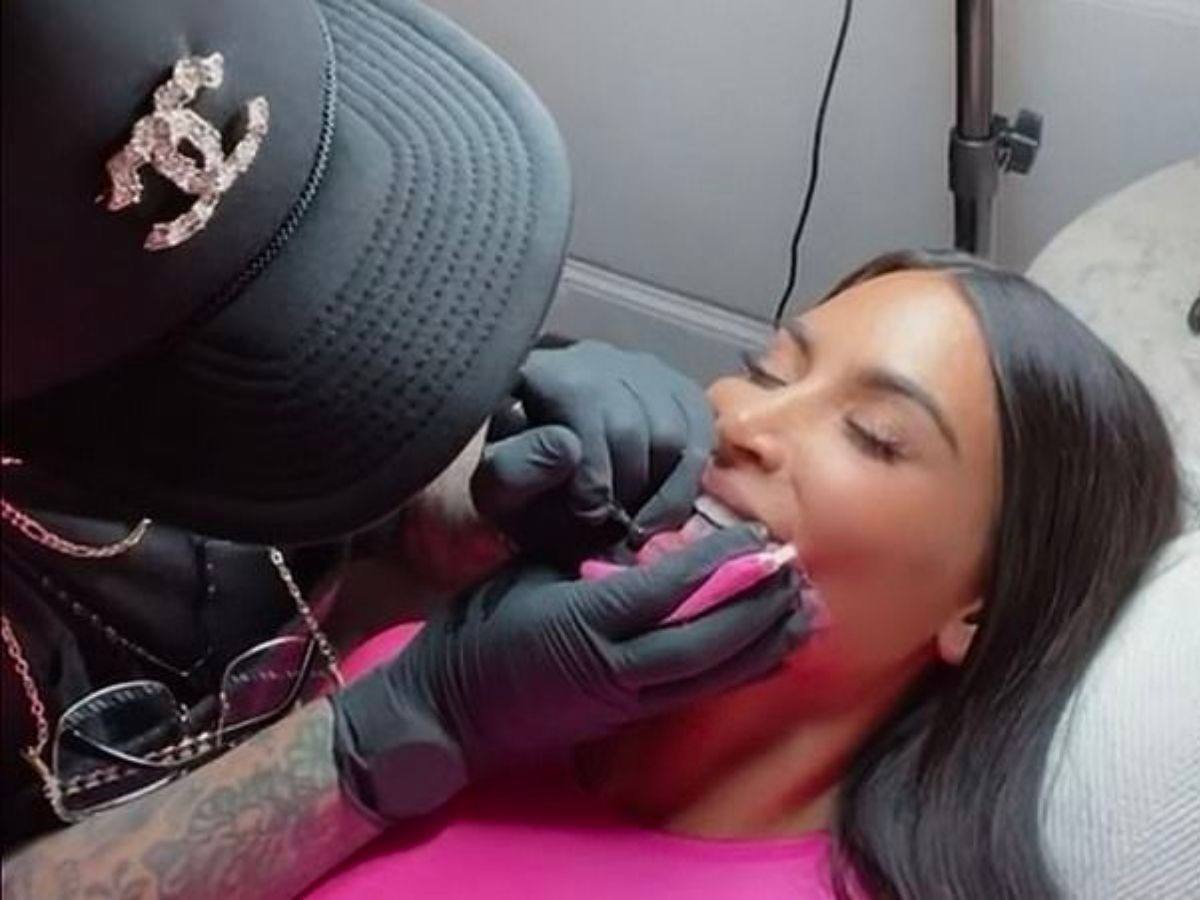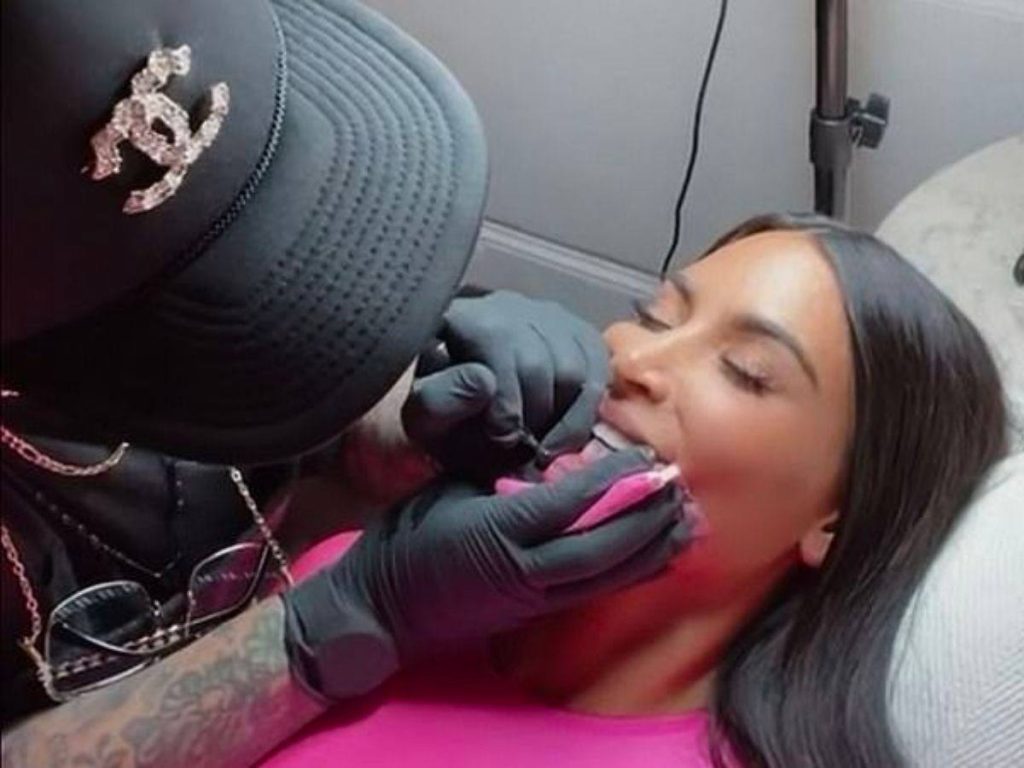 When asked about getting tattoos, Kim Kardashian once said, "You don't put a bumper sticker on a Bentley". Well cut to more than a decade later, she did exactly that.
In a recent episode of 'The Kardashians', Kim revealed her tattoo during a conversation with her stylist and said, "You guys, something you don't know about me. Me and all my friends got matching tattoos and everyone got them on their hands and I was like, 'There's not a shot I will get a tattoo'".
Kim Kardashian reveals her first-ever tattoo, an infinity symbol inside her lower lip. pic.twitter.com/6dxDXxmw1G

— Pop Base (@PopBase) November 9, 2023
The tattoo is an infinity sign on her lower lip, footage of which was shown during the episode. She joked and said, "I finally put a bumper sticker on a Bentley."
Revealing the reason behind getting the tattoo, in the footage she said, "This is how you celebrate SNL, with a little tattoo at 4:30 in the morning." Her 'SNL' skit also happens to be right after her first kiss with Pete Davidson. In a way, the tattoo also commemorates her relationship with Davidson.
Further, she said, "No one knows, no one sees it, I forget. But every once in a while, I'll be flossing my teeth and I'll see black and I'll go, 'What's this black thing?'"
In Case You Missed It: Has Pete Davidson Removed His 4 Tattoos Dedicated To Kim Kardashian?
How Did Fans React To Kim's New Tattoo?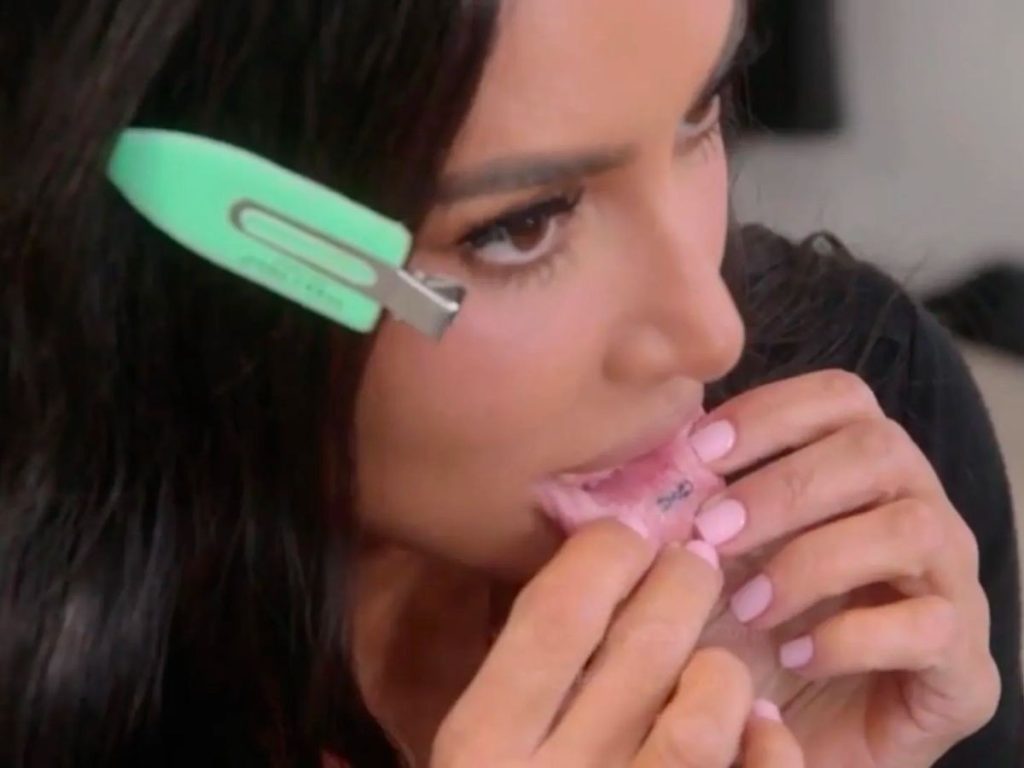 Fans had a hilarious reaction to Kim Kardashian's new tattoo as many quoted her past statement of putting a bumper on a Bentley.
well i guess the bentley is now a toyota corolla pic.twitter.com/pf3Fv08wey

— fazpo (@fazpo) November 9, 2023
What happend Kim?😭😭 pic.twitter.com/u51ojDzYAu

— ☆ (@ICONICBARBIE__) November 9, 2023
Some also questioned why she would get a tattoo on her lip of all places.
Inside her lip? What aesthetic or functional purpose is it serving in there? Women billionaire problems.

— ℑ𝔰𝔞𝔟𝔢𝔩𝔩𝔞 (@madamefeyella) November 9, 2023
What was the essence of tattoo people can't see?

— 𝐏𝐞✧𝐜𝐡:)🧸 (@swe_etlove) November 9, 2023
I guess only a select few people will ever see this tattoo. Like her dentist.

— JimmyCash (@JimmyCash_DPL) November 9, 2023
You Might Like To Read: "Putting His Kids Safety In Jeopardy": Bianca Censori Is Not Happy With Kim Kardashian Revealing About Ye Living Without Any Security