Kanye West fell into the abyss of hate in October 2022 after going on a hate spree against Jews and African Americans. West received a lot of heat from the industry for introducing Yeezy shirts with 'White Lives Matter' printed on them. Later, he went on a rampage to spew hate against Jews and call "Def Con 3" on them Due to this, Ye lost his credibility, fortunes, and some relationships he nurtured over the years.
Many in the industry condemned Kanye West's actions. His contemporaries, like Pusha T, also criticized the 'Donda' rapper for spreading hate against the African American community. After keeping his anti-Semitism going, he blamed Ice Cube for his anti-Semitism on a podcast. The 'It's a Good Day' rapper reacted to the statement by asking to keep his name out of it. But now, the two rappers have called a truce and are back on good terms.
Related: Kanye West Continues His Anti-Semitic Rant, Allegedly Propagates Nazi Ideology With Shirt Logo
Kanye West And Ice Cube Hug It Out By Dissolving The Feud Over Anti-Semitism
On June 2, 2023, Kanye West and Ice Cube were spotted together at Marina Del Rey in California. The rappers are back together after the anti-Semitism controversy, after almost eight months. Ye sported a black short-sleeve shirt and black pants, whereas the former N.W.A rapper wore a black hoodie with Nike sneakers and his signature LA Dodgers cap.
Kanye West and Ice Cube hugged each other, and the former left the residence in good spirits. In October 2022, when West was on his anti-Semitism spree, he accused the 'West Coast' rapper of inciting anti-Semitism in him. He did so during a now-removed episode of the 'Drunk Champs' podcast.
Ice Cube took to Twitter to refute the 'Jesus Walks' artist's claims. He wrote, "I hate that my name was dragged into this Drunk Champs bulls***t I don't know what Ye meant by his statements; you're going to have to ask him. I didn't put the batteries in his back. Please leave my name out of all the antisemitic talk. I'm not antisemitic and never have been."
In Case You Missed: Did Ice Cube Lose A Film Because Of His Anti-Vaccine Stance?
The Rapper Called Ye's Support Of Donald Trump Misguided In 2018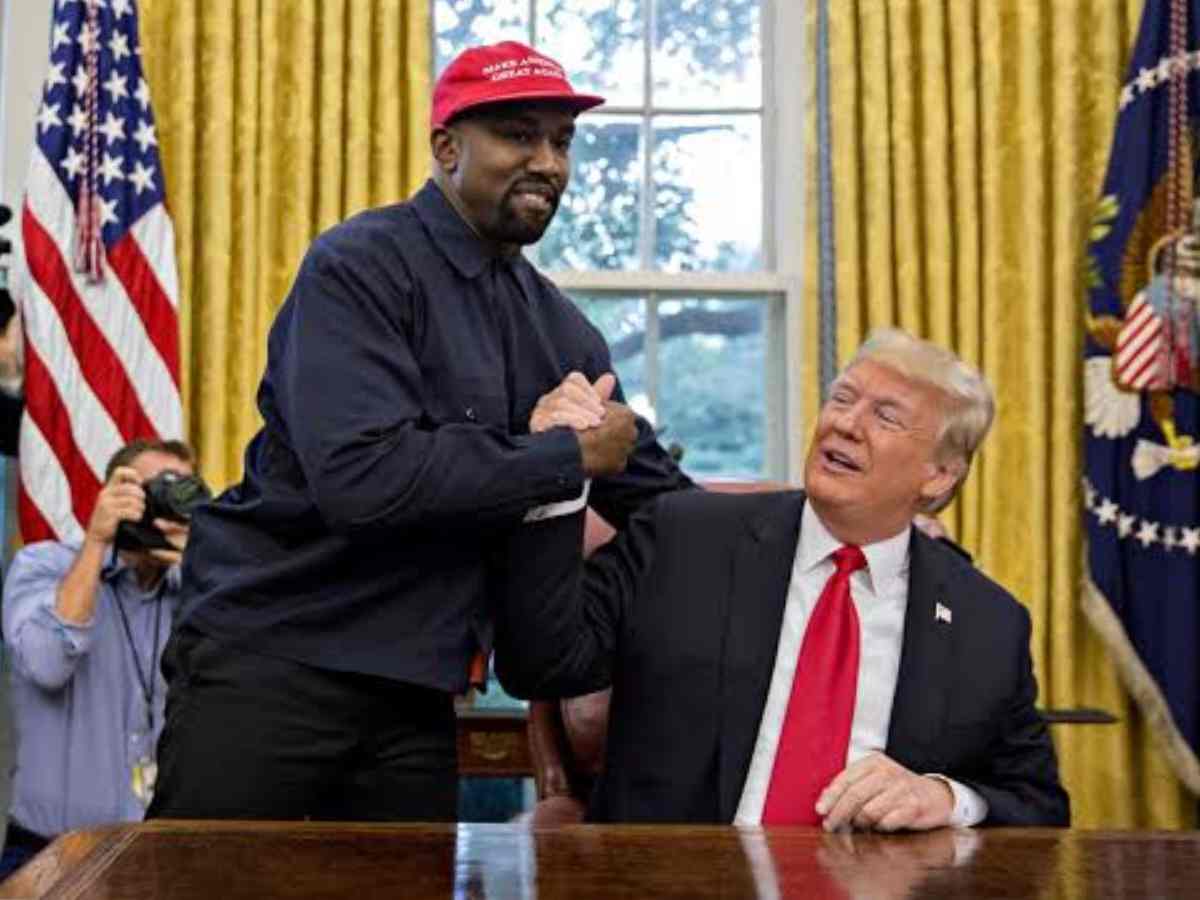 Since 2016, Kanye West has spiraled into a vengeful human being that masks the great artist and producer he is. But when Kanye started supporting Ye, the entire narrative around the artist changed. He became a part of the Make America Great Again (MAGA) movement and started subscribing to and propagating Nazi Germany's ideology.
In an interview with Rolling Stone, Ice Cube reacted to Ye's political inclination. He said, "It's a free country. To me, it's misguided, but it's a free country. Sometimes you got to let people have their political views. I don't know if you should measure yourself on being friends or not friends with people who've got different political views than you."
The rapper continued, "I think that's a little childish. Somebody don't believe the way you believe, he ain't my friend. Come on. I feel like [with Kanye] It's misguided support, but to each his own. I ain't hating on nobody or mad at nobody, don't understand it, and not feeling it."
You Might Also Like To Read: "There Is No School": Kanye West's Anti-Semitism Scandal Shuts Down His Donda Academy