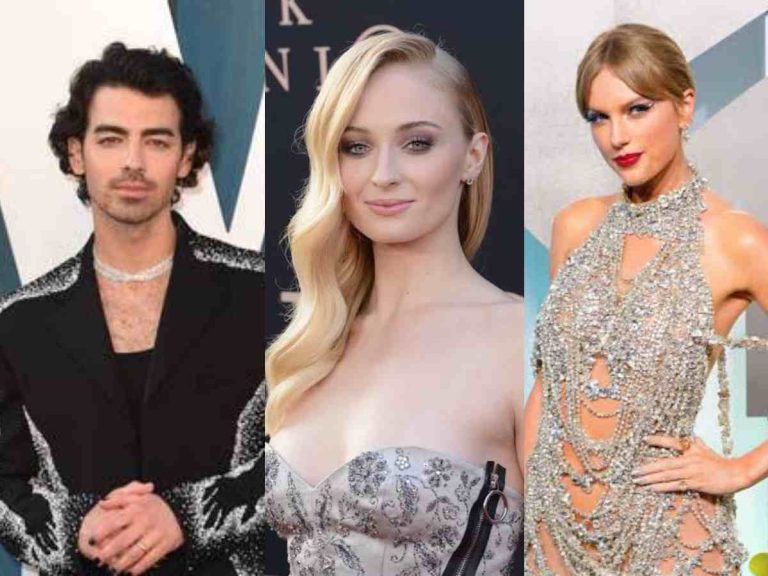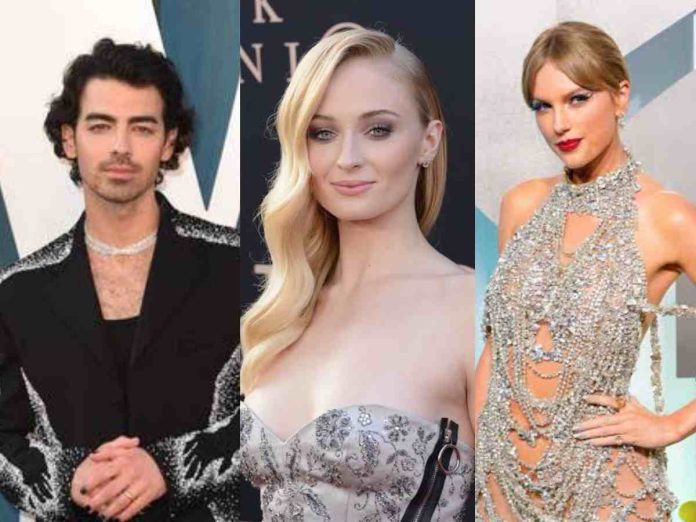 It was a young love that did not last! The most talked-about affair in tinseltown in 2008 was Taylor Swift and Joe Jonas. Both the budding singers were young when they started dating. The ex-couple were together for three months, and Joe broke up with the 'Karma' songstress over a 25-second phone call. Later, the two got into a public feud, releasing music that hinted at the ugly split. She wrote 'Forever and Always' to hint at the breakup.
Later, Joe Jonas started dating Sophie Turner, and Taylor Swift was dating Joe Alwyn. Joe was married to the 'Game of Thrones' actress. Nevertheless, the couple has announced that they are parting ways after four years of marriage. Many speculations are being made in several reports about the reason for the divorce. The news came as a shock as Sophie attended the 'Jonas Brothers' concerts, and Swifties gifted her the Joe Jonas bracelets when she attended the 'Eras Tour.' Even after the ugly fallout, Joe and Taylor kept a civil relationship, and his wife even gave a shout-out to the songstress for 'Mr. Perfectly Fine' which is allegedly about Jonas.
Related: "What A Bullshit Reason To Get Divorced": Fans Blast Sophie Turner For Allegedly Breaking Her Marriage To Joe Jonas To Relive Her Youthful Years
Sophie Turner Called Taylor Swift's 'Mr. Perfectly Fine' A BOP
In 2021, Taylor Swift, like always, surprised Swifties by releasing vault tracks from 'Fearless(Taylor's Version).' One of the songs from the vault that she released was 'Mr. Perfectly Fine.' Swifties were quick to guess that the lyrics of the songs hinted at her relationship with Joe Jonas.
The chorus goes, "Hello, Mr. 'Perfectly Fine'/ How's your heart after breaking mine?/ 'Casually Cruel'/ Mr. 'Everything revolves around you."
During an interview with Ellen DeGeneres while promoting 'Fearless,' Taylor Swift said, "When I find that person that is right for me, he'll be wonderful. And when I look at that person, I'm not even gonna be able to remember the boy who broke up with me over the phone in 25 seconds when I was 18."
However, despite Swift taking a dig at Joe, Sophie Turner praised the Grammy-winning singer by uploading a story on Instagram. In the story, she uploaded a screenshot and wrote, "It's not NOT a bop." The screenshot also captured the lyric, "So dignified in your well pressed suit." To this, Taylor Swift also reacted, uploading her story and referencing her role as Sansa Stark in 'Game of Thrones,' "forever bending the knee for the 👑 of the north."
In Case You Missed: Did Joe Jonas Rewrite Lyrics Of A Jonas Brothers Song For Taylor Swift?
The Actress Is Divorcing Joe After Four Years Of Marriage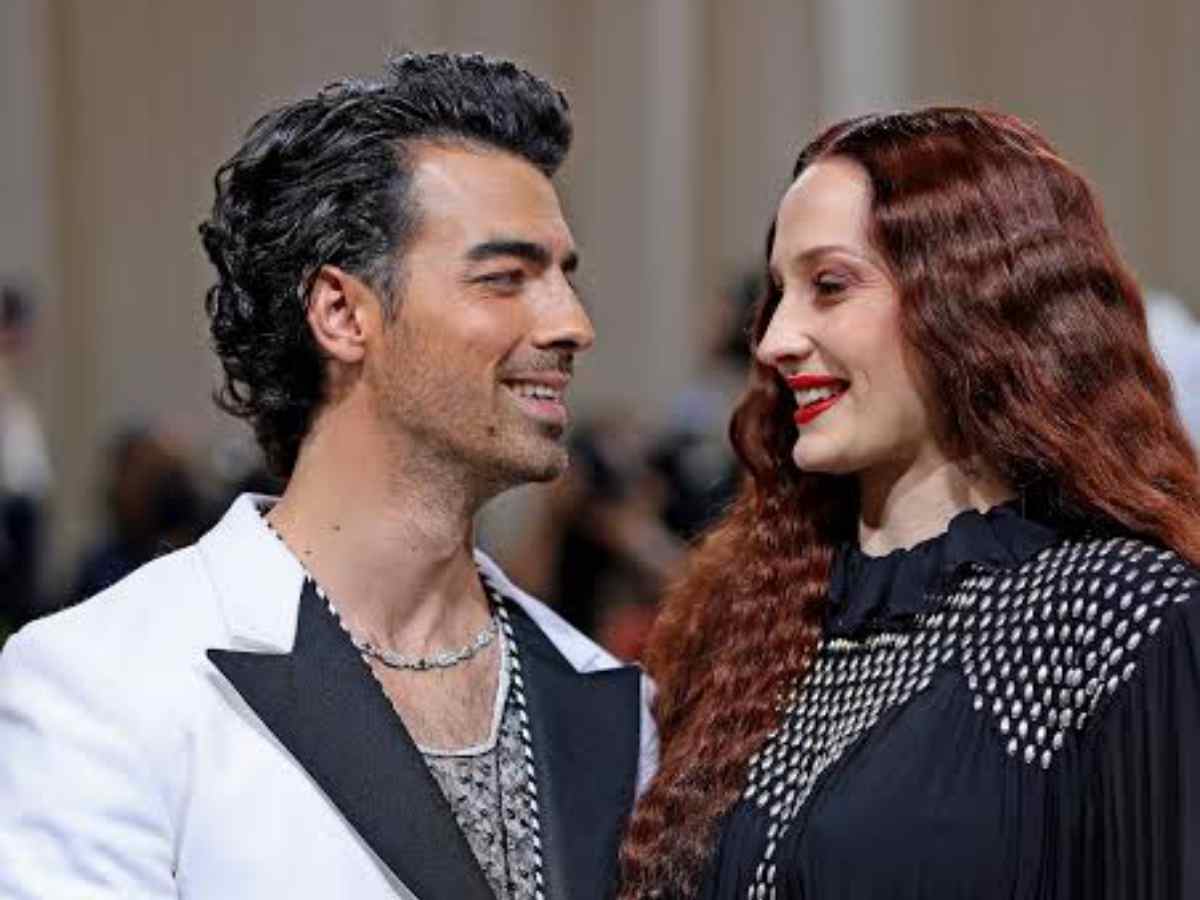 The vows did not last a lifetime for Joe Jonas and Sophie Turner, as the couple has officially confirmed that they are splitting after four years of marriage. Sophie Turner and Joe Jonas released a joint statement on their respective Instagram feeds. In the statement, the ex-couple wrote, "After four wonderful years of marriage we have mutually decided to amicably end our marriage."
There were many speculative reports about why Sophie Turner and Joe Jonas were heading for a divorce. A TMZ report speculated that Joe was not very supportive of Turner after the birth of their second child, as she was struggling. Jonas allegedly forced her to get out more despite her discomfort. Another source speculated that Sophie wants to get back to partying as she is more extroverted and Joe prefers to stay at home.
You Might Also Like To Read: The Real Reason Why Joe Jonas Is Divorcing Sophia Turner