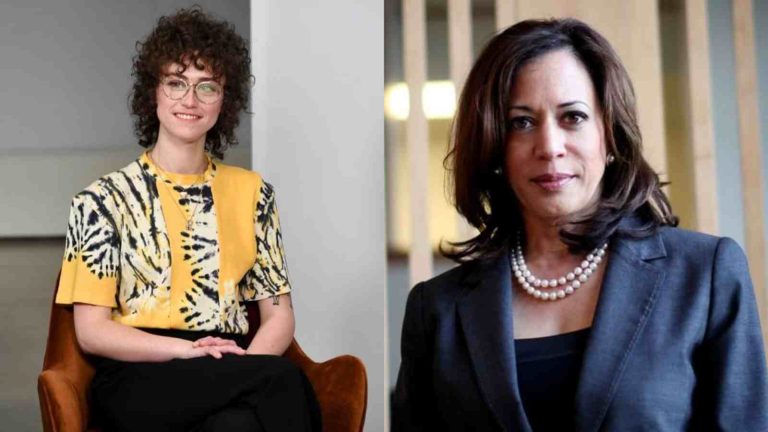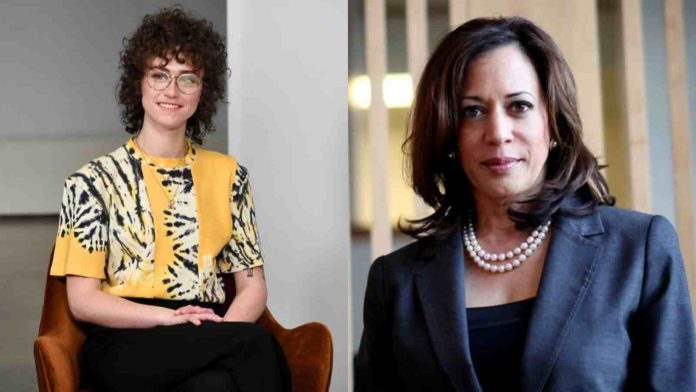 Ella Emhoff became an overnight sensation when she turned up in her Miu Miu coat on Kamala Harris' inauguration day when she took the oath of office as the Vice President of the United States of America. She also had an unplanned eyebrow wiggling at Mike Pence.
Yesterday, she made yet another appearance at New York Fashion Week. She wore a neon head-to-toe fit which had black and white hazard label-like circles scattered on the garment. She also had matching gloves and a matching headpiece, which completed the look. This young model-in-the-making is related to Kamala Harris. Here's how.
Read More: Saudi TV Show Makes Fun Of Joe Biden And Kamala Harris In Comedy Skit
Who Is Ella Emhoff And What's Her Relationship With Kamala Harris?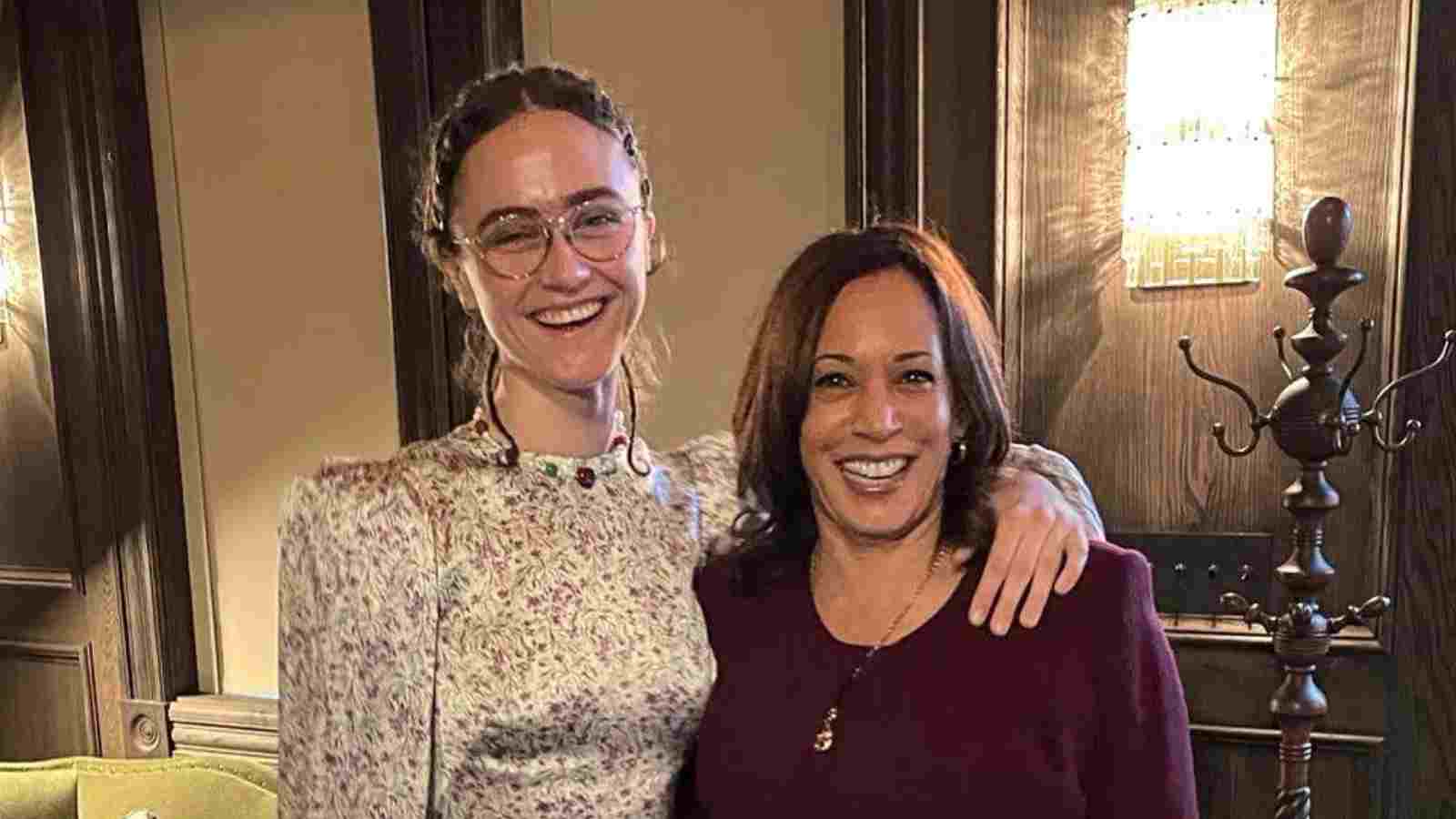 Ella Emhoff is the stepdaughter of Kamala Harris. She was born to the vice president's husband, Second Gentleman Doug Emhoff, and his first wife, Kerstin. She became an accidental sensation because of the Miu Miu coat she had come up dressed in for her stepmother's inauguration ceremony. According to Insider, her look became viral.
The 23-year-old graduated from the Parsons School of Design, and is now a model and a designer. She launched her own knitwear collection earlier this year. Her first collection sold out in hours, which was up on the shopping platform Mall. It included two sweater vests, a pair of shorts, a midi dress, and a bag featuring Tweety Bird.
As a young child, she grew up in Los Angeles. However, in one of her interviews, she pointed out that she experienced full growth and maturity only when she moved to New York. It was her late mom who had taught her knitting.
#StyleChat my favourite look from today's inauguration has to be Ella Emhoff's from Miu Miu, perfectly tailored coat with sparkle (+the collar)? I'M OBSESSED 💯✨🤩 (literally I want this coat 😂😍) pic.twitter.com/cwEHOLsLuQ

— CoutureAndRoyals (@CoutureRoyals) January 20, 2021
Read More: Top 10 Most Powerful People In The World
The Model's Career, Dating Life, And More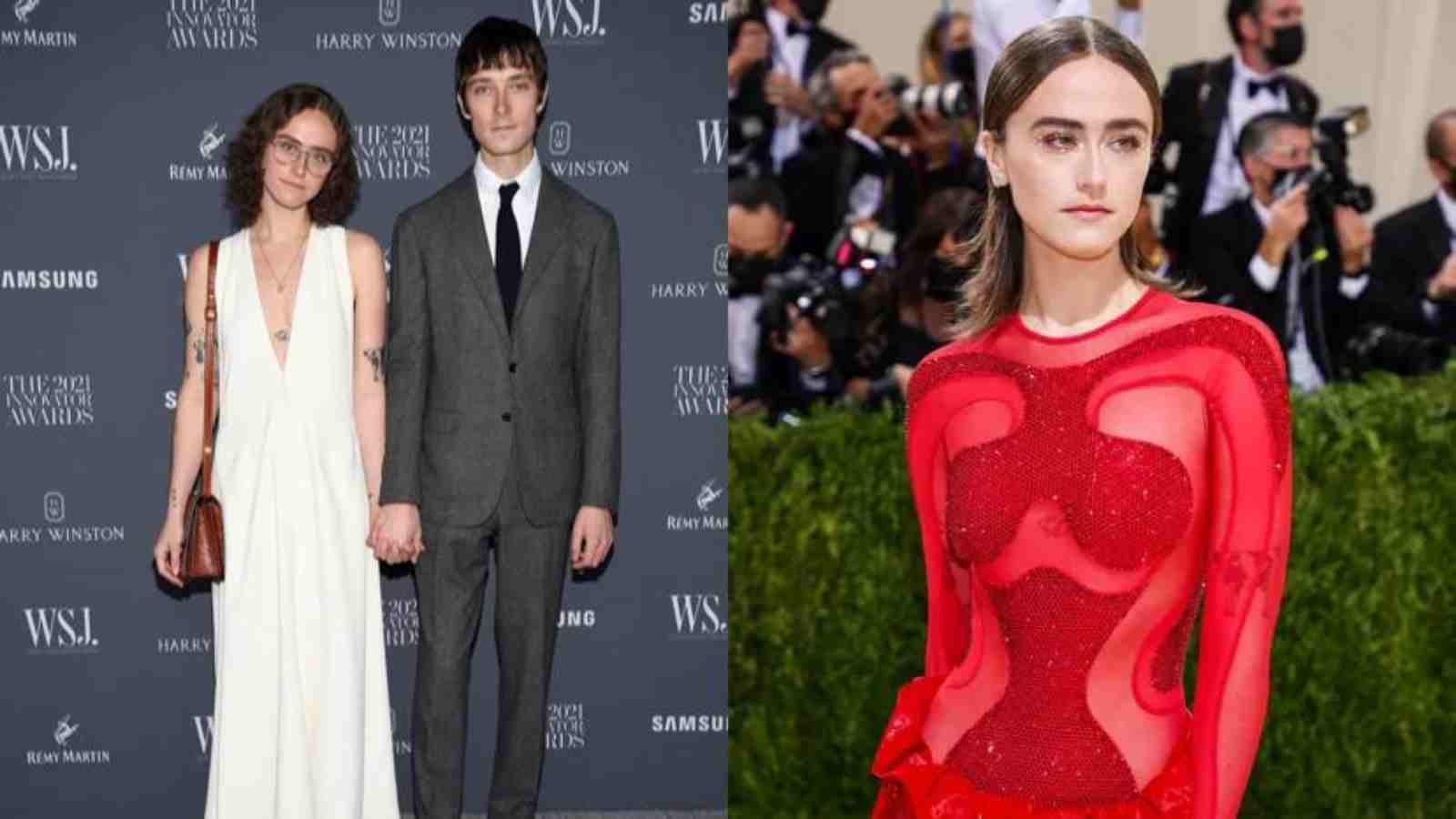 Ella's modeling career took off from small projects and offers she received through her Instagram page. The exposure got her into the eyes of designers. A few days after the Inauguration, which was in January 2021, Ella got signed by IMG Models Worldwide. The company represents other iconic supermodels like Gigi and Bella Hadid, Karlie Kloss, and Ashley Graham. Ella's debut runaway came soon to, when she walked for Proenza Schouler at New York Fashion Week. Talking to The New York Times, she shared how she felt about IMG, "I was pretty surprised when everything with IMG was happening because when I was younger, I never saw that as being part of my timeline. As someone who, like a lot of young girls out there, had self-confidence issues, it is intimidating and scary to go into this world that is hyper-focused on you and the body."
As a designer, Ella's future seems bright. She has created and designed her own crocheted outfits and accessories a lot of time. With her rising fame and unique Gen Z-esque fashion, it is going to be thrilling to watch out for her knitwear collections.
She confirmed with Vanity Fair that she has been dating Samuel Hine, an editor at GQ, for over a year now. They're quite a fashion couple. Her personal relationship with her family is close. She describes Kamala "Momala, the world's greatest stepmom." She also has an elder brother, who too addresses Kamala as Momala.
Read More: Who Is Malia Obama Dating? Know All About Her Rumored Boyfriend Dawit Eklund