Ed Sheeran and Eminem together on stage can be a big bang! However, Ed Sheeran had to go through some insane travel schedule to get hold of Slim Shady. But it was worth the effort. It was on July 15, 2023, that the 'Photograph' singer surprised his fans with a performance by Eminem at the Detroit Concert.
Eminem and Ed Sheeran have come together a couple of times to make music and to perform on stage. When 'River' from 'Revival' was made, the two artist's had not really met. They saw each other after the collaboration, Ed Sheeran had once recounted. However, the singers coming together is what the fans of either want.
Related: Who Are Alaina Marie And Hailie Jade? Meet The Daughters Of Eminem
Ed Sheeran Had It 'Pretty Difficult' To Get Eminem On Stage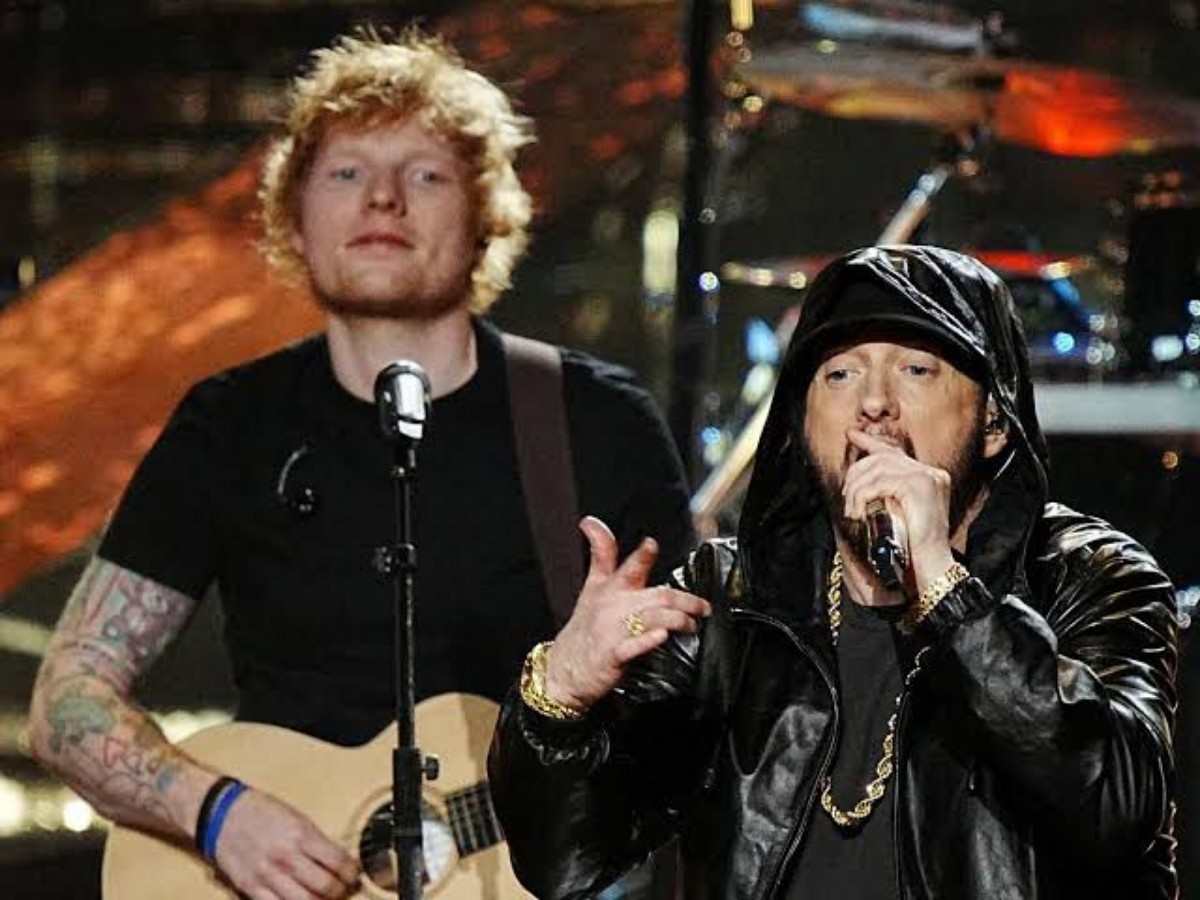 In his latest conversation with Nardwuar, Ed Sheeran opened up about how he got Eminem to share the stage with him in Detroit. It seems like Ed Sheeran had it "pretty difficult" to get Eminem. The 'Shape Of You' singer played at the Rock and Roll Hall of Fame with Slim Shady.
"I [had] basically flown off on a day off because I was shooting 14 music videos, back to back, and I had one day off in between. That [day off] was the day of the Rock and Roll Hall of Fame. So I got on a plane that night, flew, played, got on a plane that night and then flew back," the British singer recounted the incident from 2022.
The duo sang 'Stan' for the Rock and Roll Hall of Fame induction ceremony. "He was like, 'Anything you ever need,' and I just said, then and there, 'I'm coming to Detroit,' so let's do that," the 'Bad Habits' singer recalled. That's how the rapper took over the stage in Detroit.
In Case You Missed: Who Is Eminem's Daughter, Hailie Jade Scott's Fiancé Evan McClintock?
Ed Sheeran Used Eminem's Studio To Record While In Detroit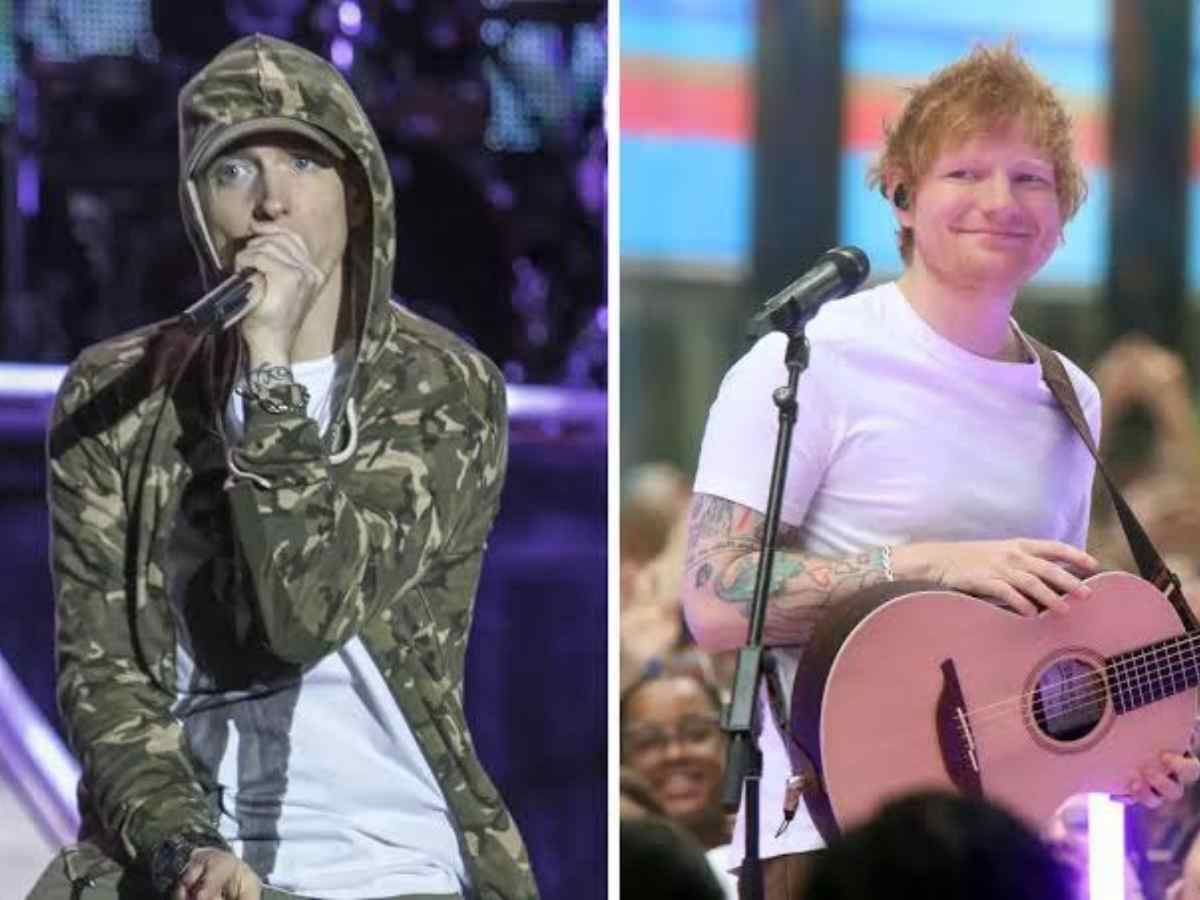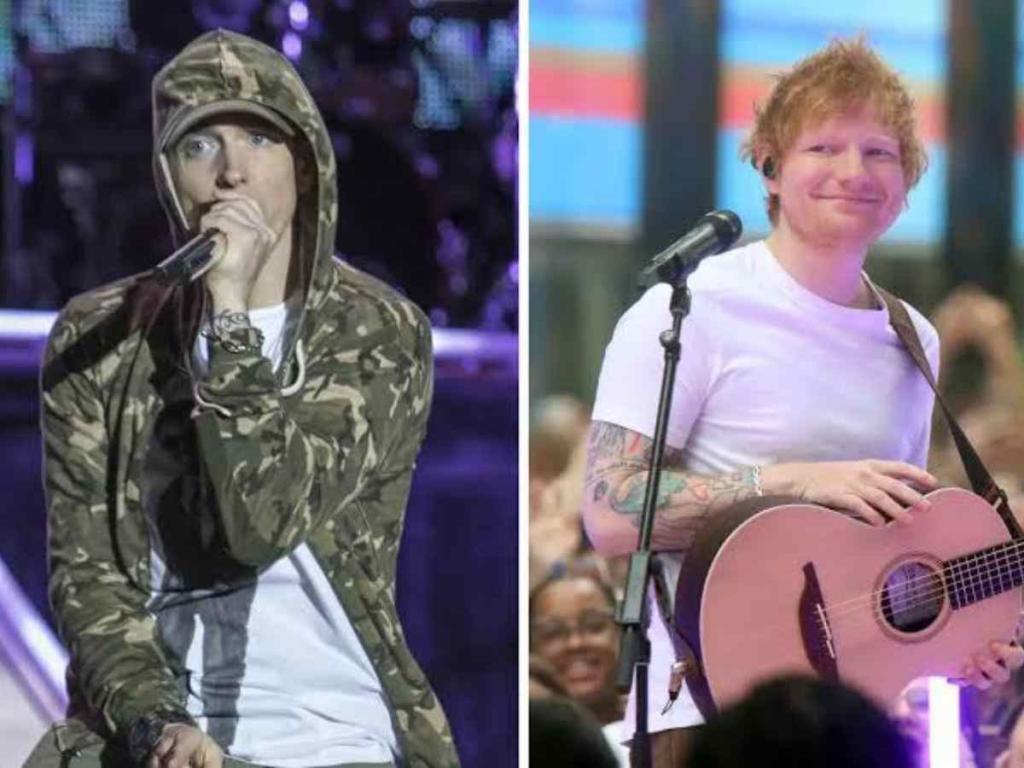 Ed Sheeran is one of the most comfortable artists to work with. And Eminem knows that. "I was there in Detroit for a couple of days as well. He let me use his studio to record some stuff, so I sort of knew it was going to happen," the singer said when asked if he was doubtful that Eminem would ditch. However, the English artist is always prepared for it. The artist gives all freedom to co-artists to chicken out even at the last minute.
Two months earlier, it had been a surprise for the Ed Sheeran fans to see Eminem on stage. The stars sang 'Lose Yourself' and 'Stan' on stage. The star rapper stepped onto the stage for the second verse as Sheeran sang in the background the rendition of the iconic song
You Might Also Like To Read: Eminem Features On The Cover Of 'Amazing Spider-Man' Comic In A Rap Battle With The Web-Slinger