Travis Kelce isn't holding back when it comes to talking about his ladylove Taylor Swift. In a recent interview, Kelce, who has been pretty vocal about his romance with Swift opened up even more about their relationship and fans are going feral.
Between the lines, though, it also seemed like the Chiefs tight-end threw a little bit of shade toward Taylor's ex Joe Alwyn. Here's what Kelce said.
Related: Travis Kelce Reveals How He Charmed His Girlfriend Taylor Swift's Dad
Travis Kelce Opens Up About Taylor Swift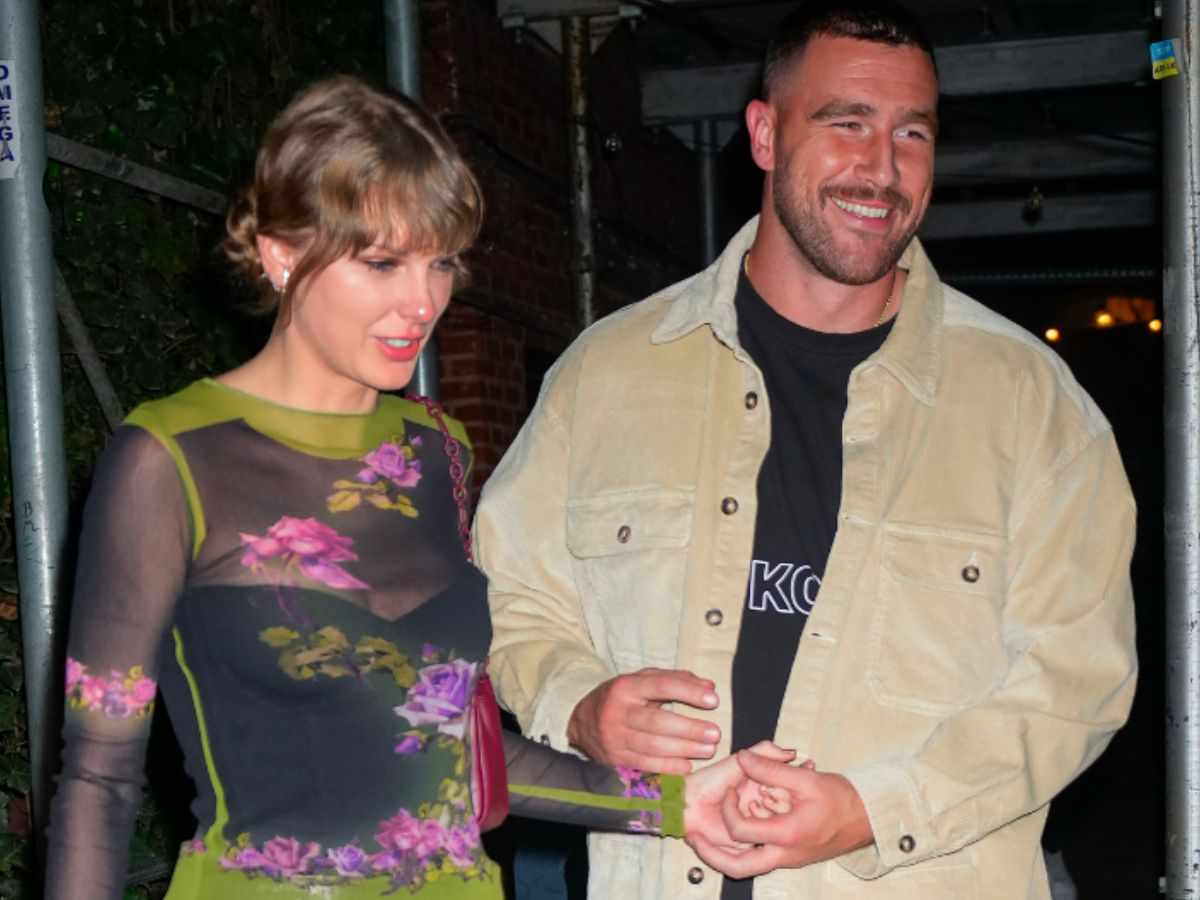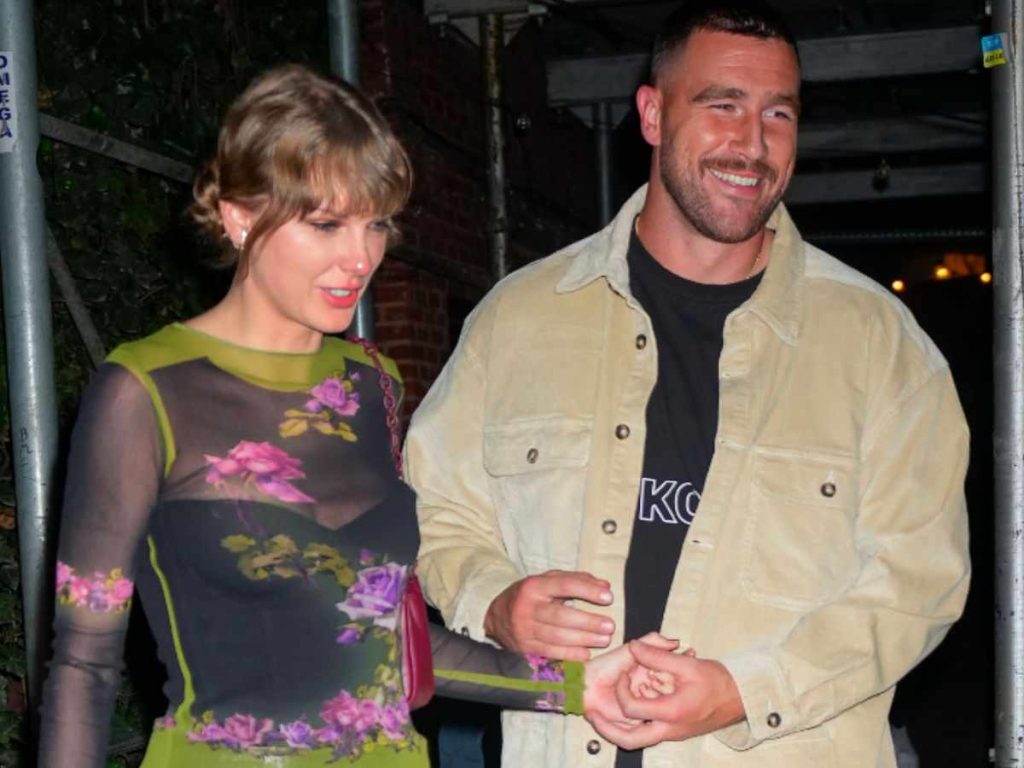 Travis Kelce graced the cover of the Wall Street Journal and gave us new information about his relationship with the pop star. Talking about the romance, he said, "I don't know if I want to get into all of it" before getting into all of it.
"There were definitely people she knew that knew who I was, in her corner [who said]: Yo! Did you know he was coming? I had somebody playing Cupid. She told me exactly what was going on and how I got lucky enough to get her to reach out," Kelce added.
He then revealed that Taylor's family played a big part in bringing them together: "She'll probably hate me for saying this, but…when she came to Arrowhead, they gave her the big locker room as a dressing room, and her little cousins were taking pictures…in front of my locker."
He's also all-praise for his girl and added, "I've never been a man of words. Being around her, seeing how smart Taylor is, has been f—ing mind-blowing. I'm learning every day."
But under all the praise for Swift, it seemed like there was also a pinch of shade towards Joe Alwyn.
In Case You Missed It: Parental Approval! Travis Kelce Attends Taylor Swift's 'Eras Tour' Concert With Her Father After She Attended His Games With His Mother
Travis Kelce Throws Mean Air Towards Joe Alwyn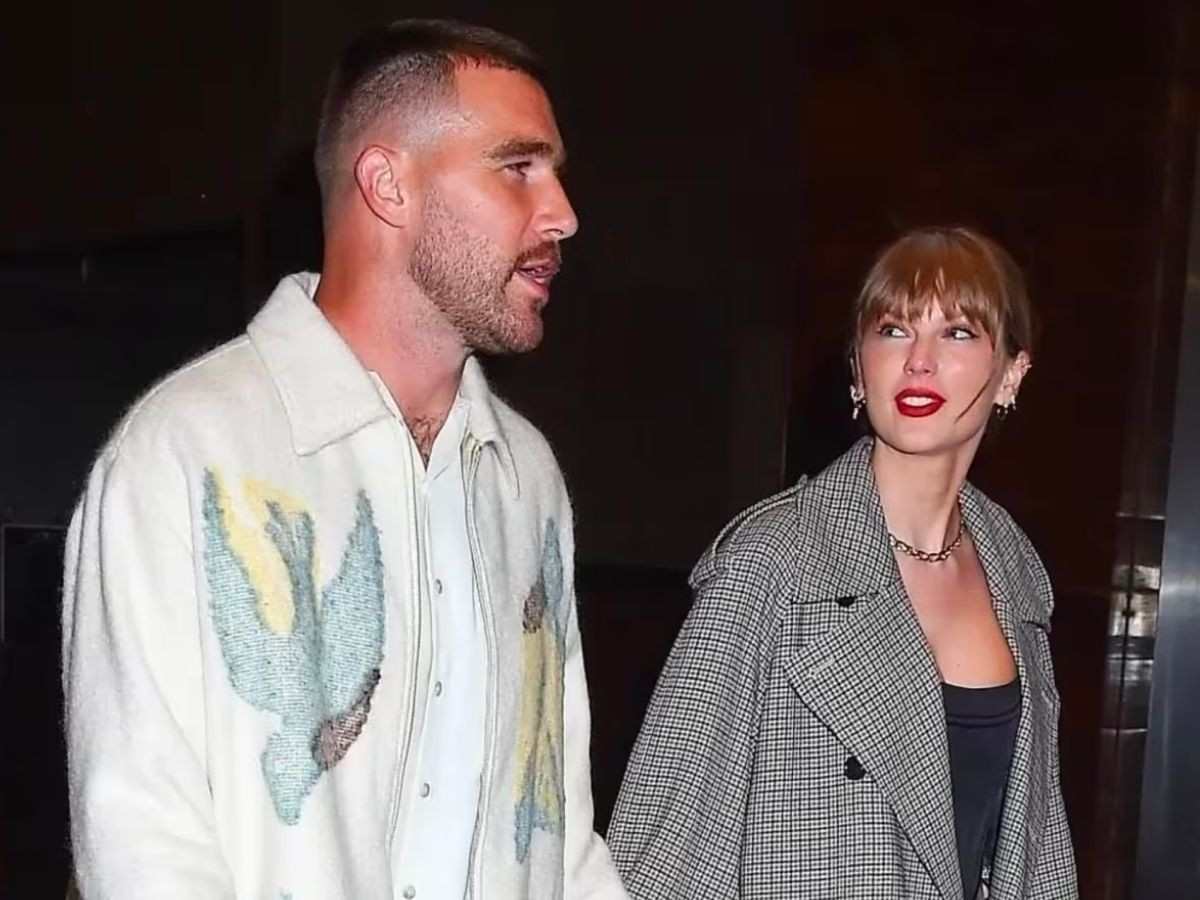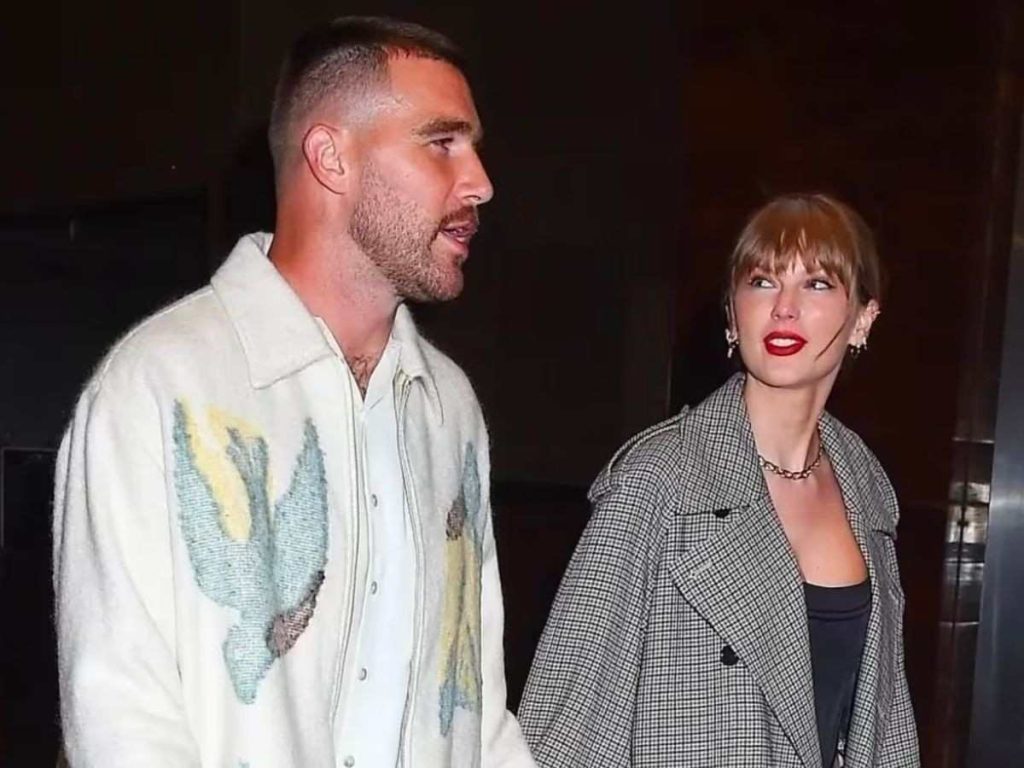 As Travis praised Swift for her work and her lyricism and values, a little part of his speech seemed to be directed towards Joe.
When he talked about how they share the same values when it comes to family, he said, "Everybody knows I'm a family guy," referring to himself. On the contrary, Joe and Taylor's alleged breakup reason was due to Joe not wanting to marry Taylor who wanted a family with him.
Further Kelce added, referring to her fame, "I'm not running away from any of it…. The scrutiny she gets, how much she has a magnifying glass on her, every single day, paparazzi outside her house, outside every restaurant she goes to, after every flight she gets off, and she's just living, enjoying life. When she acts like that I better not be the one acting all strange."
Joe Alwyn was known to be extremely private with his relationships and barely ever talked about Taylor in public, much less seen with her. Kelce saying, "I better not be the one acting all strange" certainly seems like a dig towards Alwyn who reportedly couldn't handle her level of fame and ended things.
Nevertheless, fans are now waiting for the couple to take their relationship to the next step as they both seem absolutely smitten with one another.
You Might Like To Read: Taylor Swift Fans React To Travis Kelce Being A Fantastic Boyfriend; Comparing Him With Joe Alwyn