Travis Kelce and Taylor Swift's relationship is progressing faster than anyone anticipated. The NFL star and the Grammy-winning singer are totally taking their relationship to the next step as they're often seen hanging out with each other's parents.
In a recent podcast, Kelce dropped the secret to wooing Swift's father and what he did to get her dad's approval.
Related: Taylor Swift And Travis Kelce's Parents Are Set To Meet At Match Against Philadelphia Eagles
Taylor Swift's Father Approves Of Travis Kelce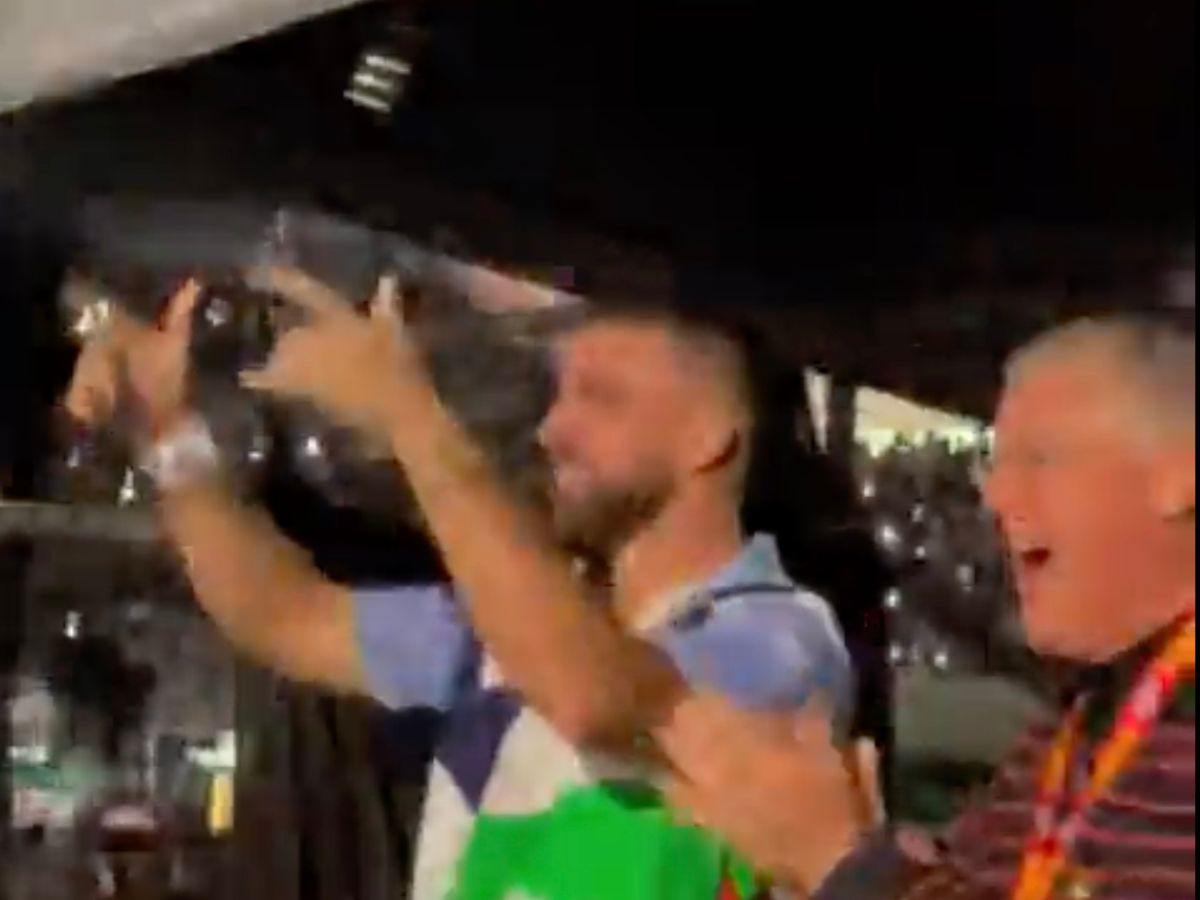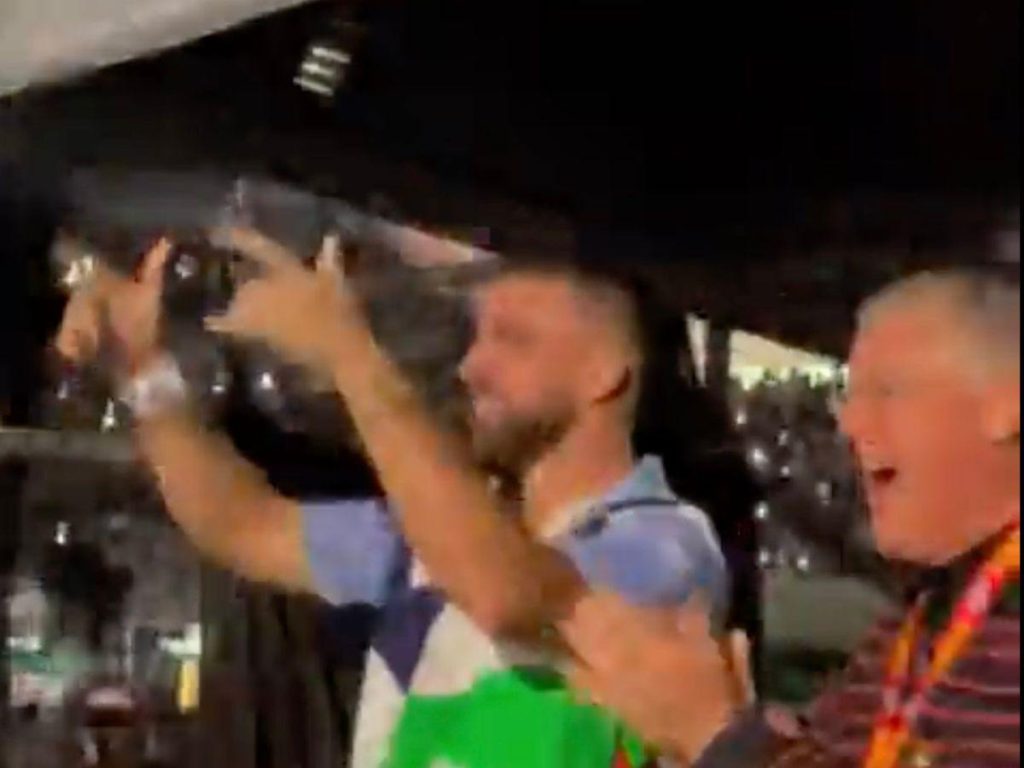 As Taylor Swift started her tour in Argentina, her beau Travis Kelce followed her all the way and was spotted having the time of his life at her concert. His date for the night was none other than Swift's father, Scott Swift who was seen dancing with him, making videos of him and just having a good time together.
Taylor also changed one of her lyrics for the show. In the song Karma, she originally sings, "Karma is the guy on the screen, coming straight home to me" which was a reference to her then-boyfriend, actor Joe Alwyn.
Especially for Travis, she changed the lyrics to "Karma is the guy on The Chiefs, coming straight home to me" which was a reference to his team. Taylor's father was seen patting him on his back. A clear sign of approval? Most definitely.
Travis Kelce reacts to Taylor Swift's "Chiefs" lyric change for 'Karma' at the Eras Tour.pic.twitter.com/tNX7NPfQS6

— Bulletin Film (@BulletinFilm) November 12, 2023
Reacting to the video, Travis said, "You mean karma? Yeah no I had no clue, might've had a little bit of clue, definitely when I heard it come out of her mouth…still shocked me! I was like OHHH SHHH- she just really said that!"
In Case You Missed It: Gigi Hadid Responds To Rumors About The Girl Squad Not Approving Taylor Swift And Travis Kelce's Relationship
How Did Travis Win Scott Swift's Approval?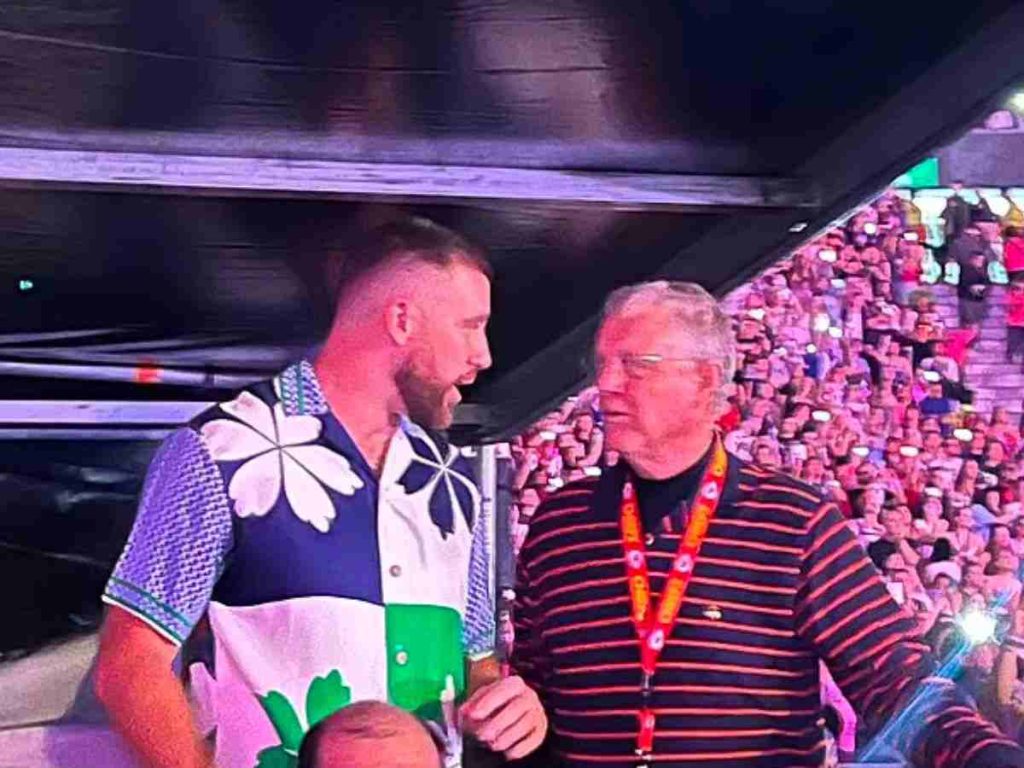 Scott Swift has been a lifelong Eagles fan, a team that has a rivalry with the Chiefs, which is the team Kelce plays for. But during the concert, Scott was seen wearing a Chiefs lanyard, which Travis addressed on his podcast with Jason Kelce, his brother who's in the Eagles.
"Got him on to over here to the good side, baby" Kelce said, "Man. I might have persuaded him at a dinner the night before when I met him."
To which Jason jokingly replied, "You're going to let this man's devilishly good looks and relationship with your daughter sway you from a lifetime of fandom Scott. Sounds Ridiculous."
Jason also talked about Travis' reaction to Taylor changing her lyric, during which Scott had attempted to give him a high-five which he missed.
Apologizing to Scott, Travis said, "Yeah, Mr. Swift, I apologize big guy and I missed that. I never miss a high-five too. Big high-five guy. It's the most electric thing you can do at an event, so sorry, Mr. Swift."
You Might Like To Read: Is Travis Kelce The First Boyfriend Taylor Swift Has Shown PDA With?