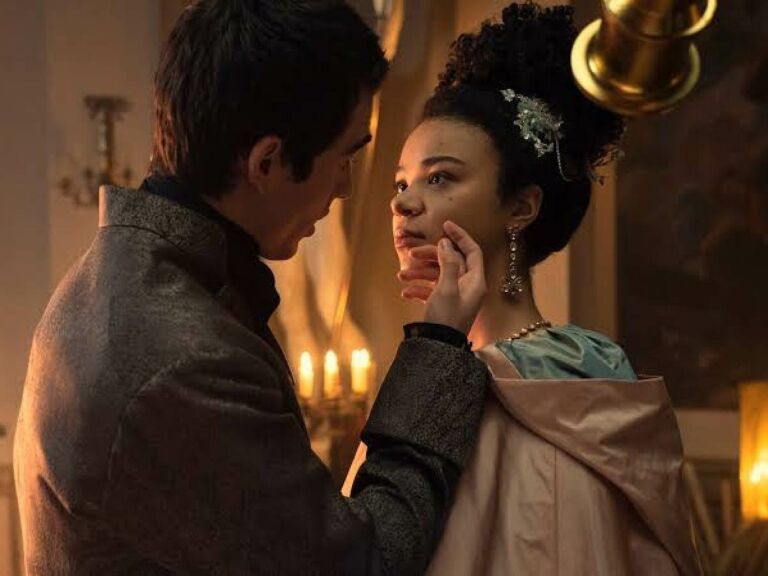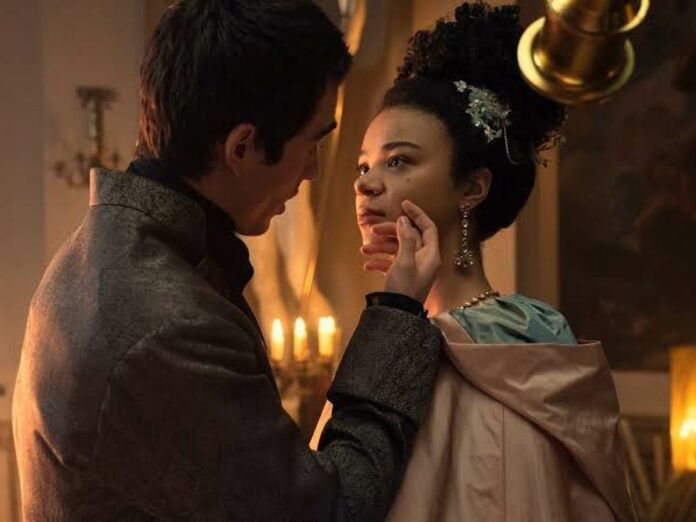 Netflix is further expanding its royal drama catalog with a new addition! The spin-off series of 'Bridgerton,' 'Queen Charlotte: A Bridgerton Story," has premiered on Netflix. It is the story of young Queen Charlotte, played by India Amarteifio, who gets married to King George III, played by Corey Mylchreest, within six hours of meeting.
'Bridgerton' did touch upon the story of Queen Charlotte, but with the new limited series, it will be a deep dive into the origin story of Queen Charlotte. The first season of 'Bridgerton' created quite a buzz and controversy with its steamy scenes. But the second season disappointed the fans due to a lack of them. Now, the stars of the spin-off series weigh in on the intimate sequences.
Related: 'Queen Charlotte: A Bridgerton Prequel Series': Everything You Need To Know
Corey Mylchreest Assures That The Intimate Scenes Will Not Be Gratuitously Presented In The Series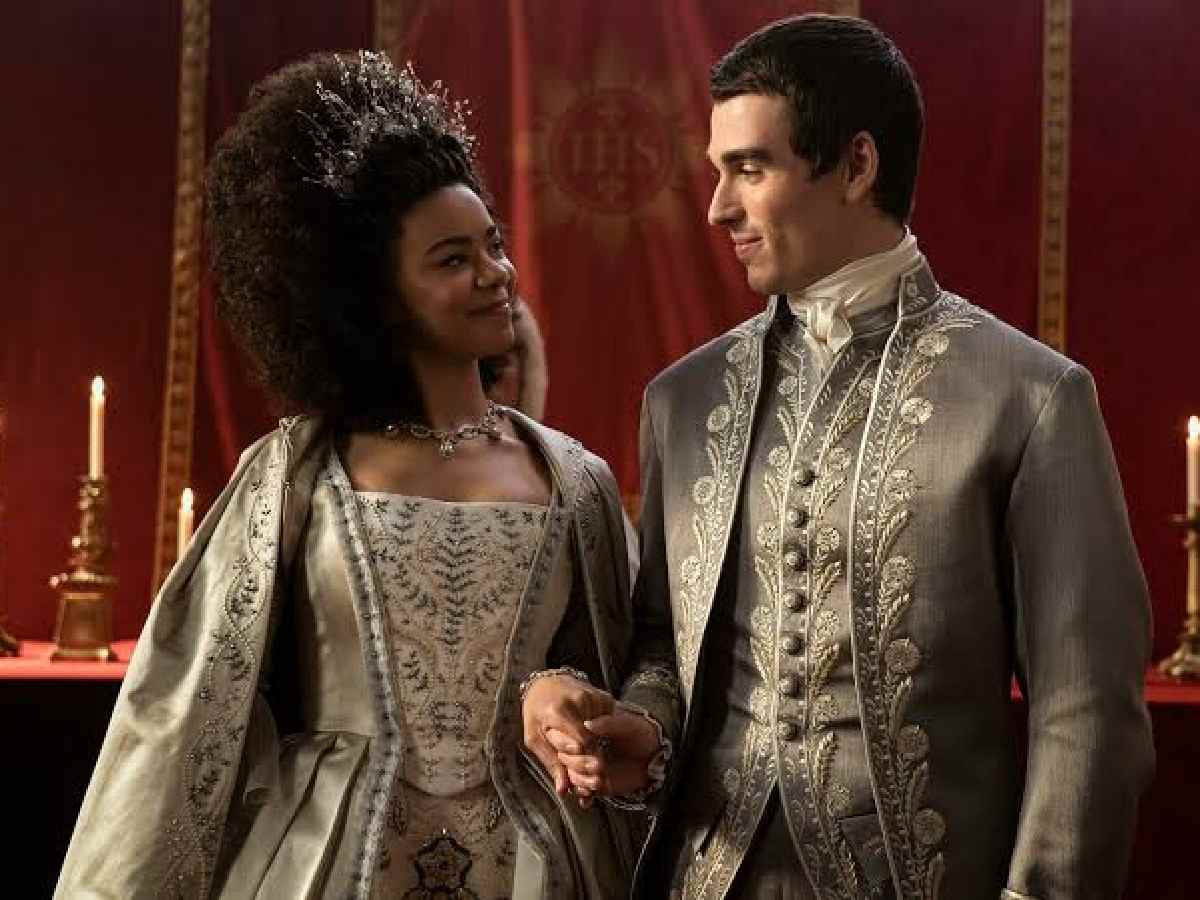 It is all very new for Corey Mylchreest, who is ready to shine after his leading role in Netflix's 'Queen Charlotte: A Bridgerton Story.' The limited series will be a big break for the British actor. It will not be his first Netflix project, as he briefly starred in 'The Sandman' as Adonis in episode one. The series' narrative will follow the love story between the two, so it will also explore the physical intimacy between Charlotte and George.
During an interview with Variety, Corey Mylchreest talked about the filming process for the intimate scenes. He thanked the intimacy coordinators Lizzie Talbot and Lucy Fennell and said, "I don't think it would be a very good show, but even if it was just the intimate scenes between George and Charlotte, you would have a story. You'd have an arc; you'd have a beginning, middle, and end."
Corey said that shooting the scenes was a "nerve-racking" experience. The actor added, "I also realize that I'm saying that as a man on a set with a male director, and I'm feeling nervous, so you know that that speaks to the environment — or the maybe the stigma around it at the moment."
Mylchreest praised his co-star, saying, "India was so brilliant, and I think we built such as such a sense of trust that it had its own arc for us in a way. The first one was a real nerve-racking experience, and by the end of it, it was like, 'Let's crack this one out!' It was very easy."
In Case You Missed: Who Was Queen Charlotte? Was She Really The First Black Queen Of Great Britain?
India Amarteifio Appreciates The Creation Of Safe Space On The Sets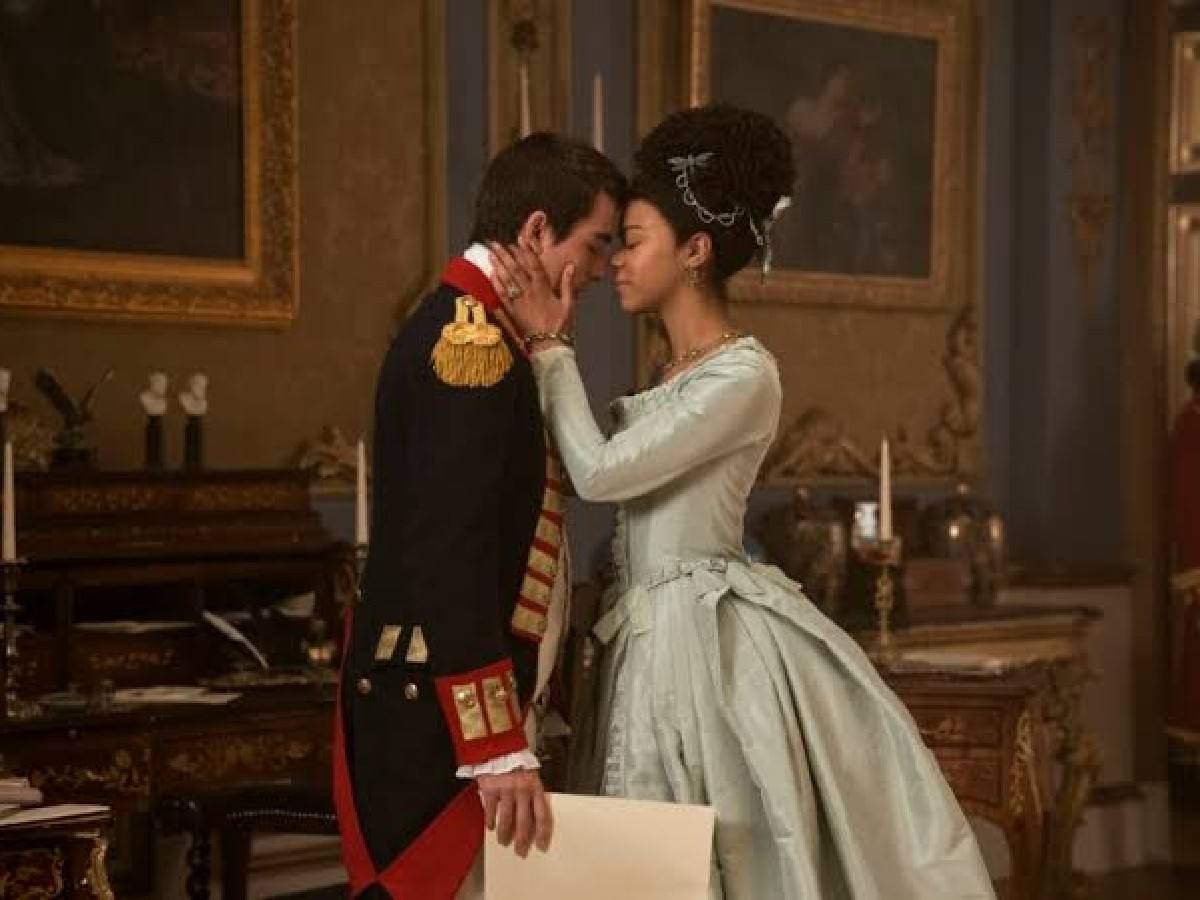 The British actress India Amarteifio will be gracing the series as the young Charlotte in her first leading role. She started with theater, appearing in plays like 'Snow White and the Seven Dwarfs' and 'Matilda the Musical.' India has appeared in series like 'Doctor Who,' 'The Tunnel,' and 'Fungus the Bogeyman.'
During the same interview, India Amarteifio agreed with Corey's sentiment and added, "They created such a safe space and making us feel as if we actually had a say in some of these scenes. You walk into a room sometimes, and it's one thing to say, 'Yeah, you can you can speak freely.' It's another thing of actually feeling that."
The actress continued, "Everything is in there for a reason. It's a testament to our team and to Shonda, everyone being just genuine, lovely people and remembering that this is a show and it's for storyline. We don't put things in just for the sake of it."
You Might Also Like To Read: India Amarteifio Net Worth 2023: How Rich Is The 'Queen Charlotte: A Bridgerton Story' Actress?