While Tom Cruise continues to be praised for his performance in action films, the stunts performed by him have also raised concerns among the public. Audiences don't want to see their favorite actor getting injured but they still love him for what he has been doing.
Out of all the action films that he did over the years, 'Mission: Impossible' is one such franchise where he broke all the boundaries. This does not mean that he did not do the same in other projects. But what's more shocking here is that Cruise has performed all of these by himself.
Related: Tom Cruise's 'Mission: Impossible' Co-Star Hayley Atwell Gives A Shocking Reaction To Their Dating Rumors
1. Tom Cruise Climbs Burj Khalifa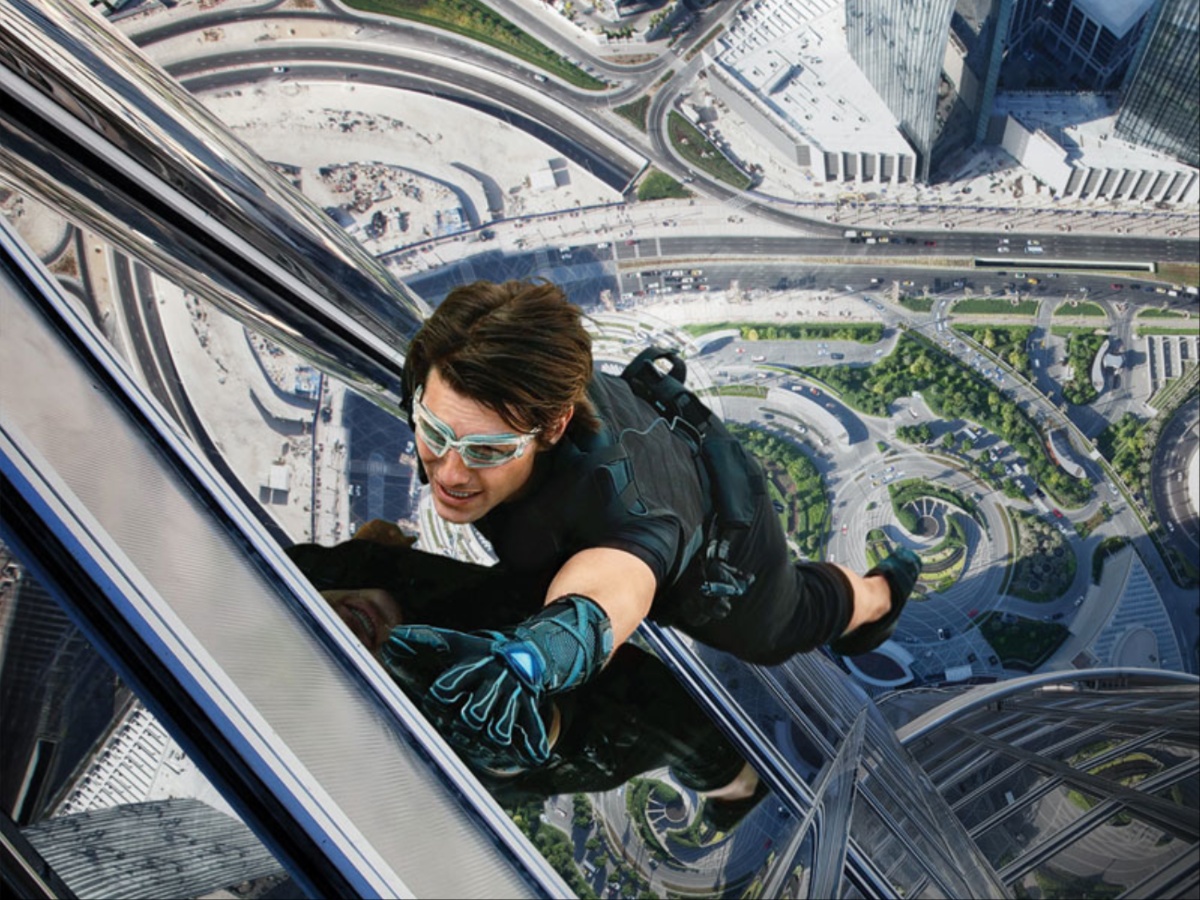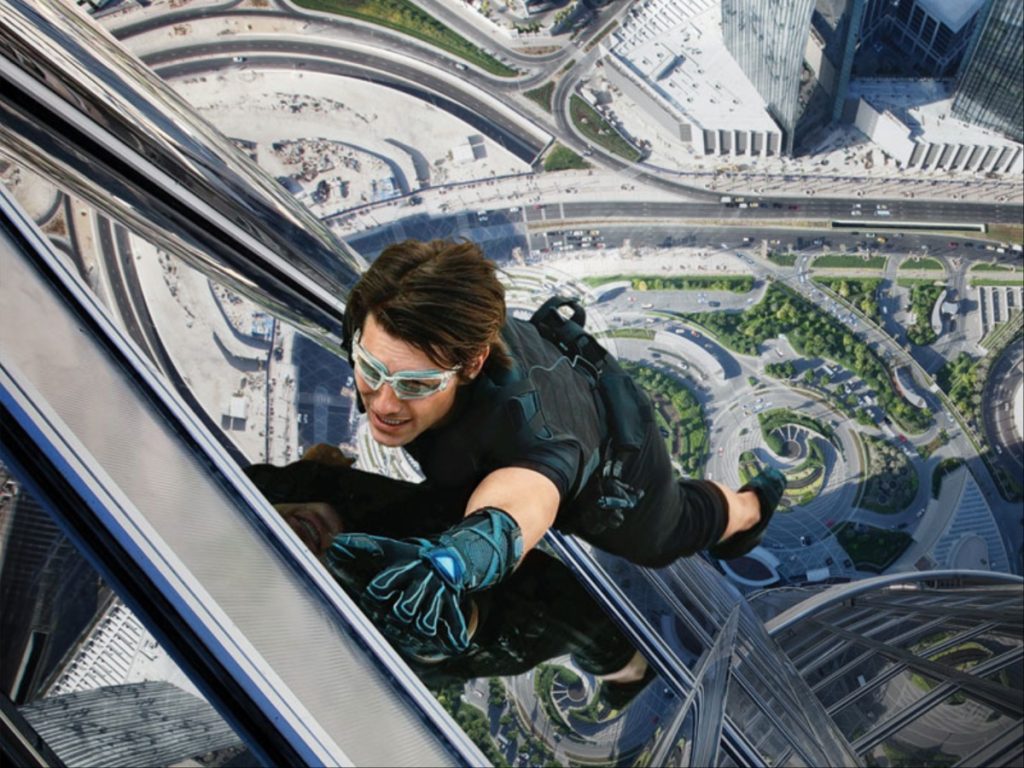 'Mission: Impossible – Ghost Protocol' featured a sequence where Tom Cruise was climbing Burj Khalifa with a special glove that could stick to the walls. Cruise performed the stunt himself and he had to climb the side of the building which is around 2,700 feet tall.
2. Tom Cruise Jumping Between Buildings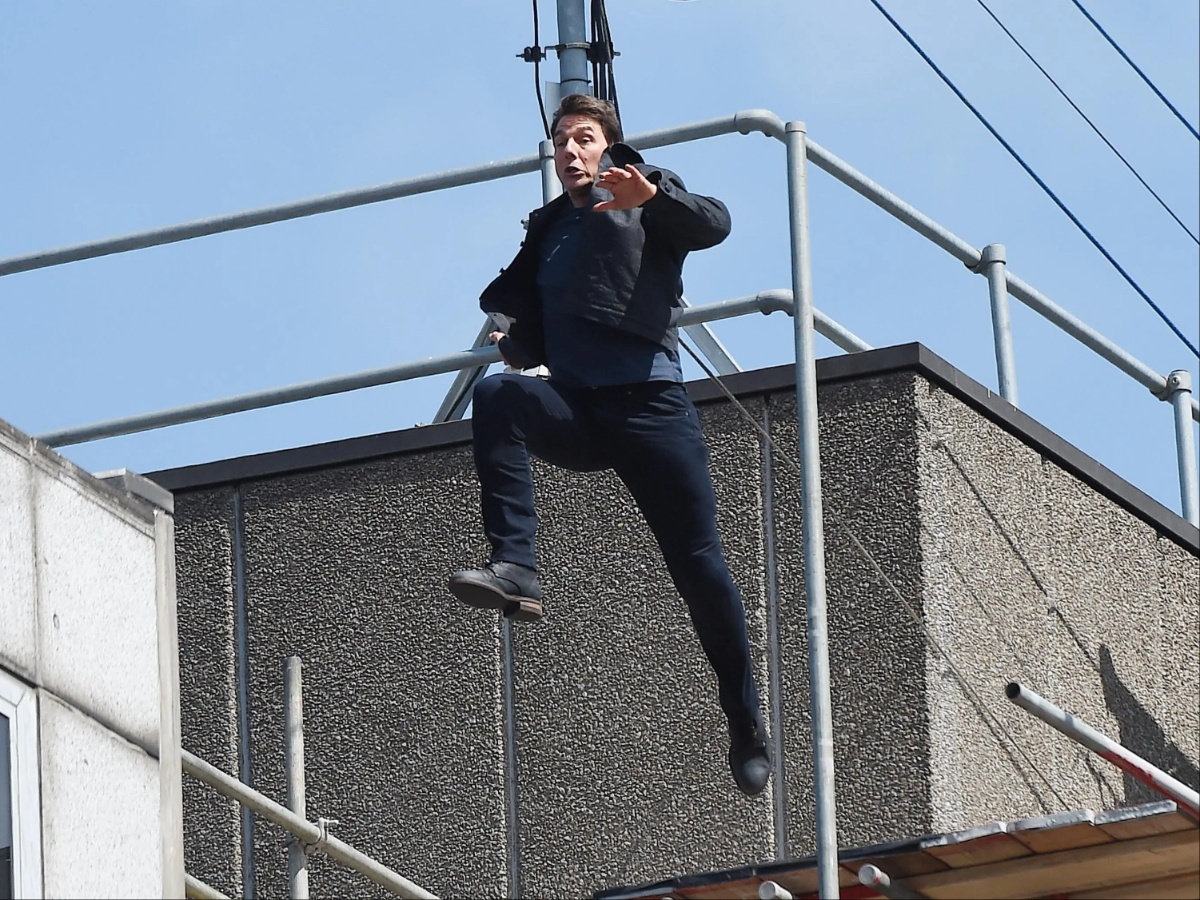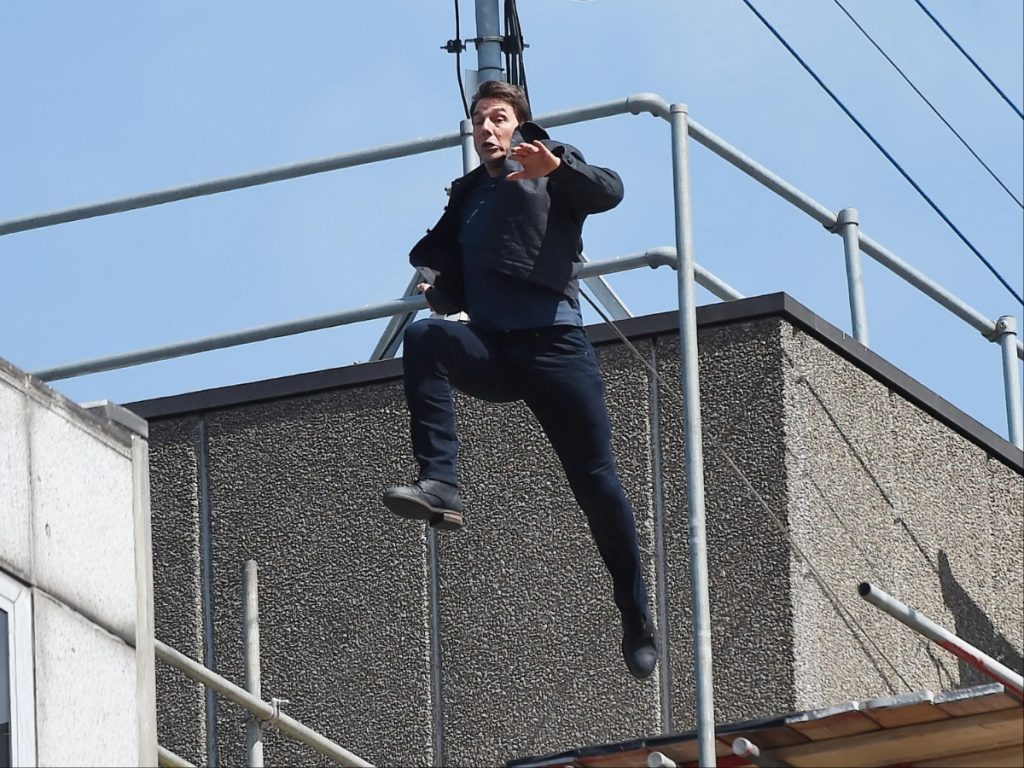 Henry Cavill, who portrayed the main antagonist John Lark in 'Mission Impossible – Fallout' reveals his identity in one of the scenes. He escapes and Ethan Hunt is forced to chase him without any transportation by jumping and running between high-rise buildings.
3. Tom Cruise Holds His Breath Inside A Water Tank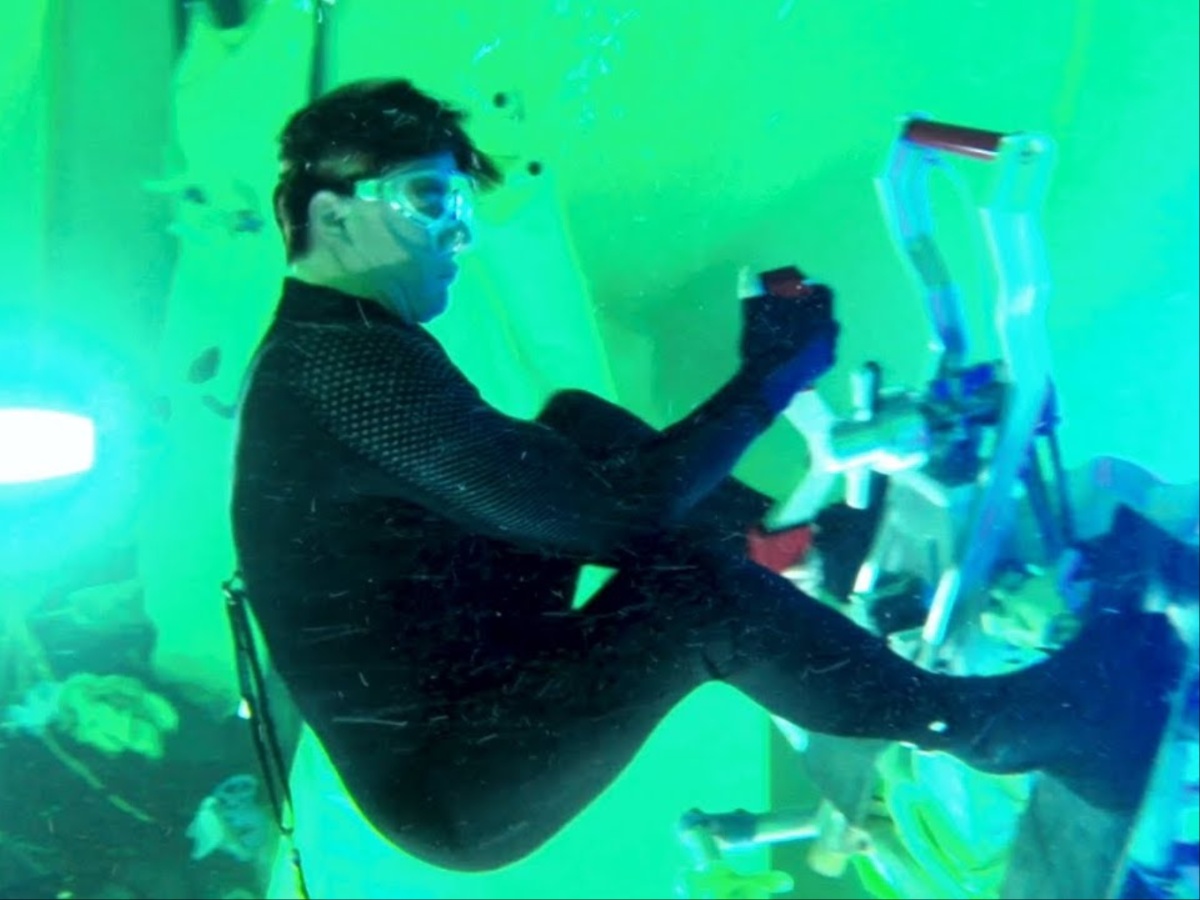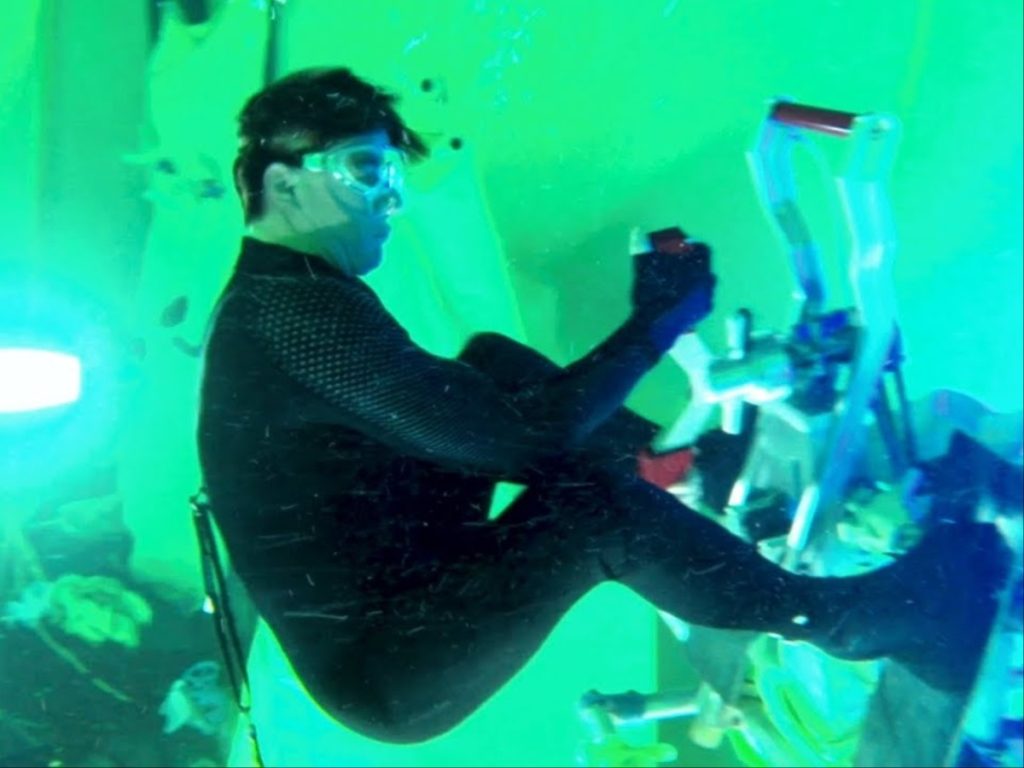 Ethan Hunt had to replace a profile to retrieve confidential information from a secured facility. The profile could be replaced underwater and Cruise had to hold his breath for six minutes. Professional divers also assisted in finishing filming for the sequence without any issues. The scene was featured in 'Mission: Impossible – Rogue Nation.'
In case you miss: Tom Cruise Reveals How Many 'Mission: Impossible' Movies He Wants To Make                 
4. Tom Cruise Flying A Helicopter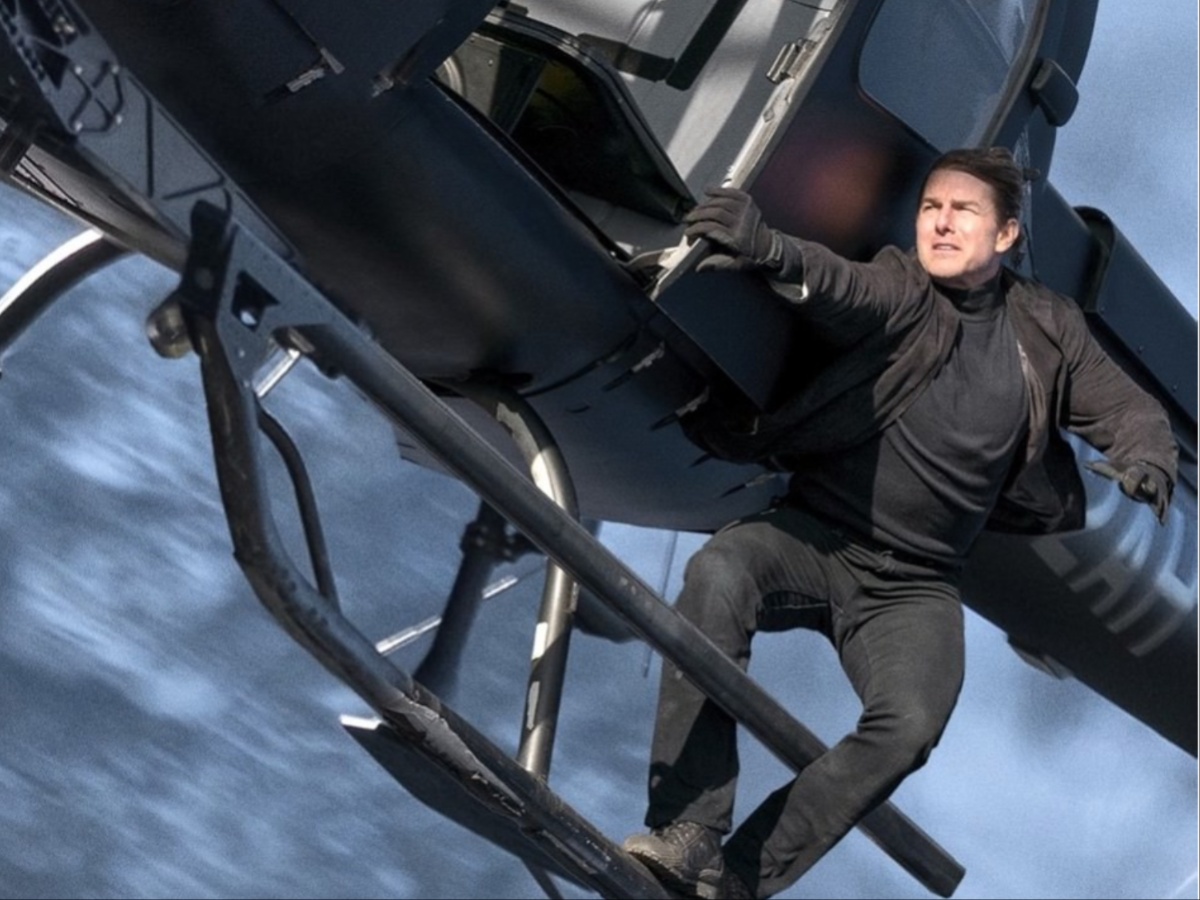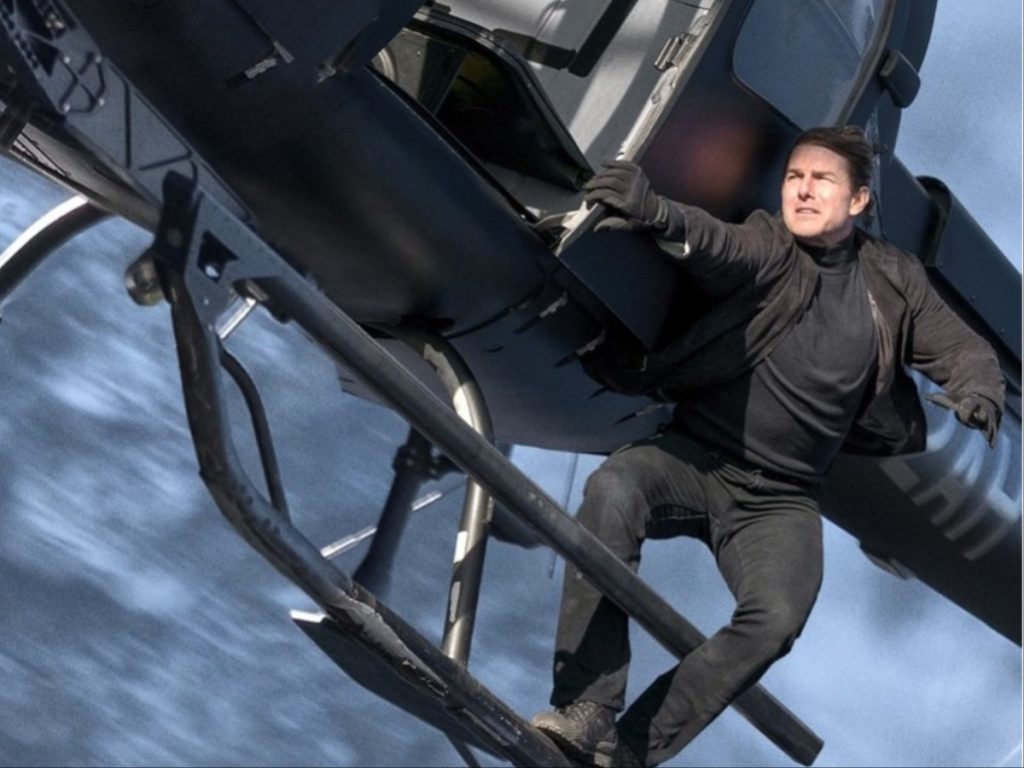 In the final sequence of 'Mission: Impossible – Fallout', Tom makes a final attempt to chase the main villain by helicopter. The helicopter was damaged at one point but Cruise manages to overpower the villain and save the world from destruction.
5. Tom Cruise Sky Diving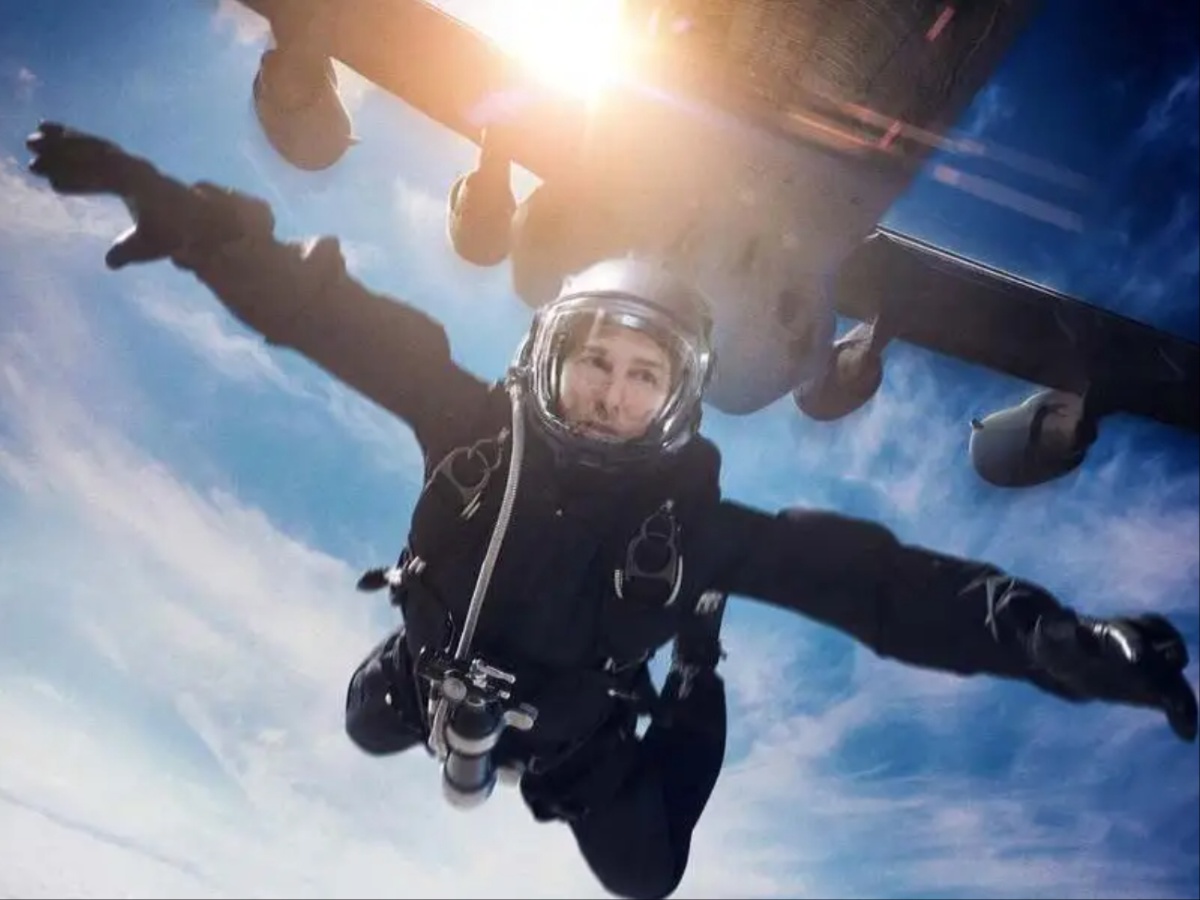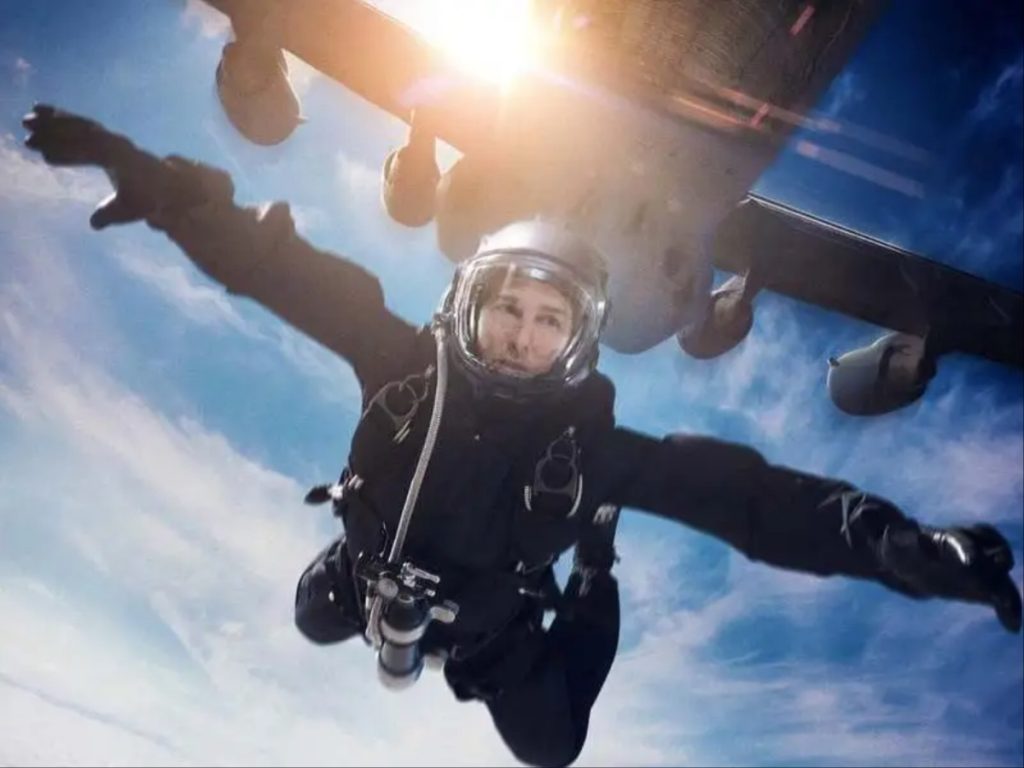 There was a sequence in 'Mission: Impossible – Fallout' where Tom Cruise and Henry Cavill had to jump out of a plane to land on top of a building. The scene was shot in places like Norway, Abu Dhabi, and New Zealand.
6. Tom Cruise Holds To A Plane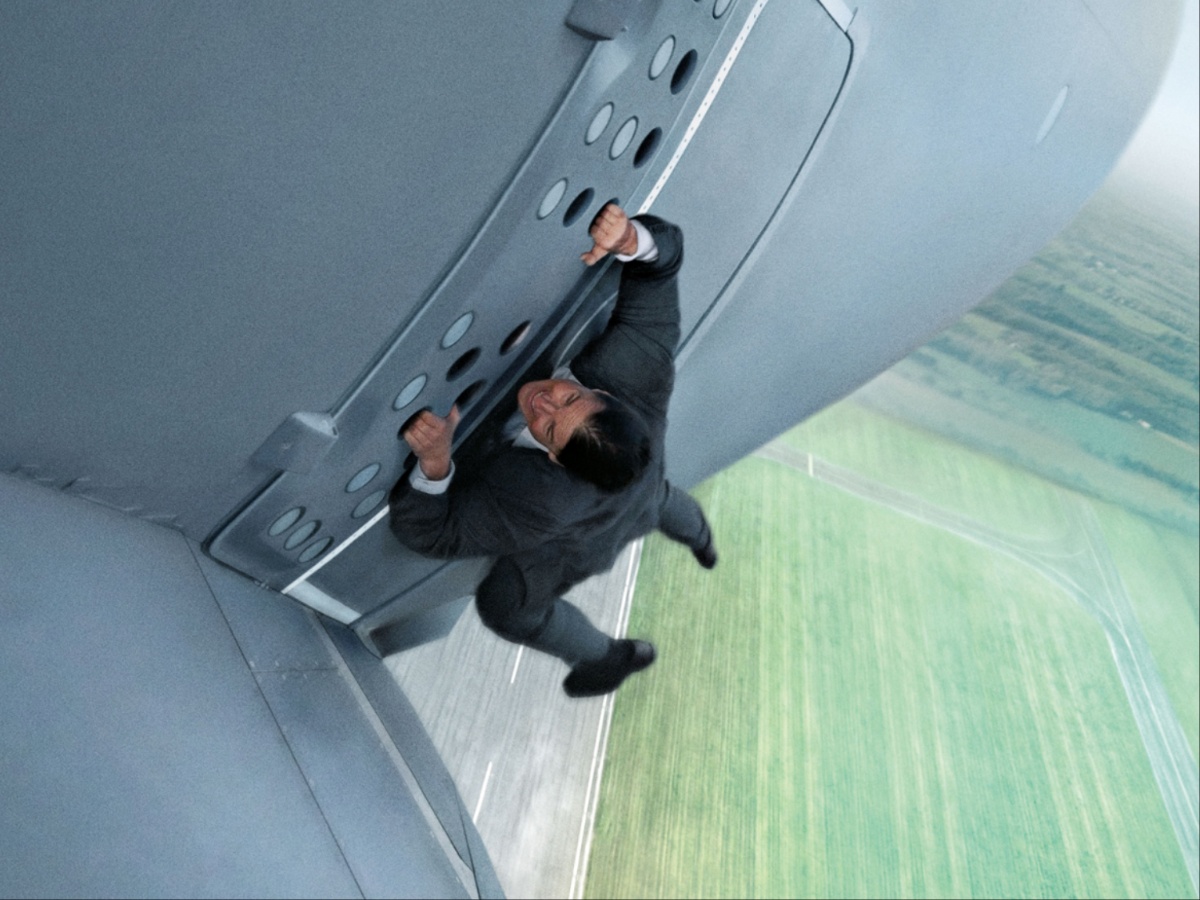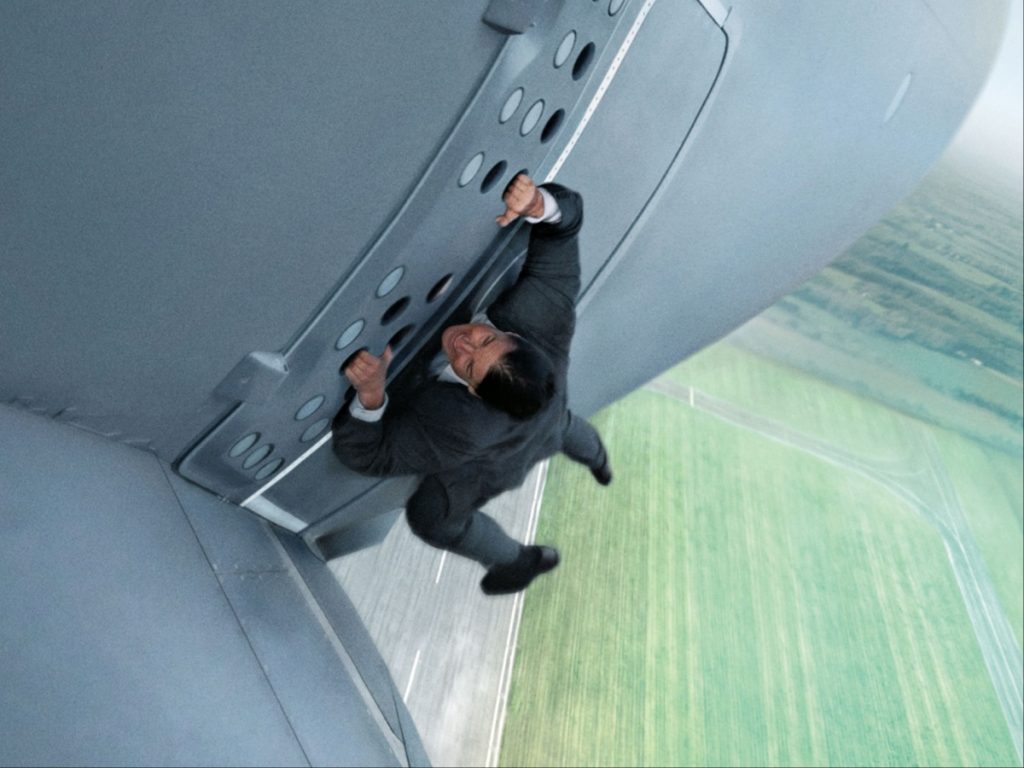 'Mission: Impossible – Rogue Nation' started with a scene where Ethan Hunt tried to stop a plane from taking off. It eventually took off and Tom was forced to hold on to the side of the plane. He reportedly trained himself under a team of professionals so that the sequence could be filmed safely.
7. Tom Cruise Climbs A Cliff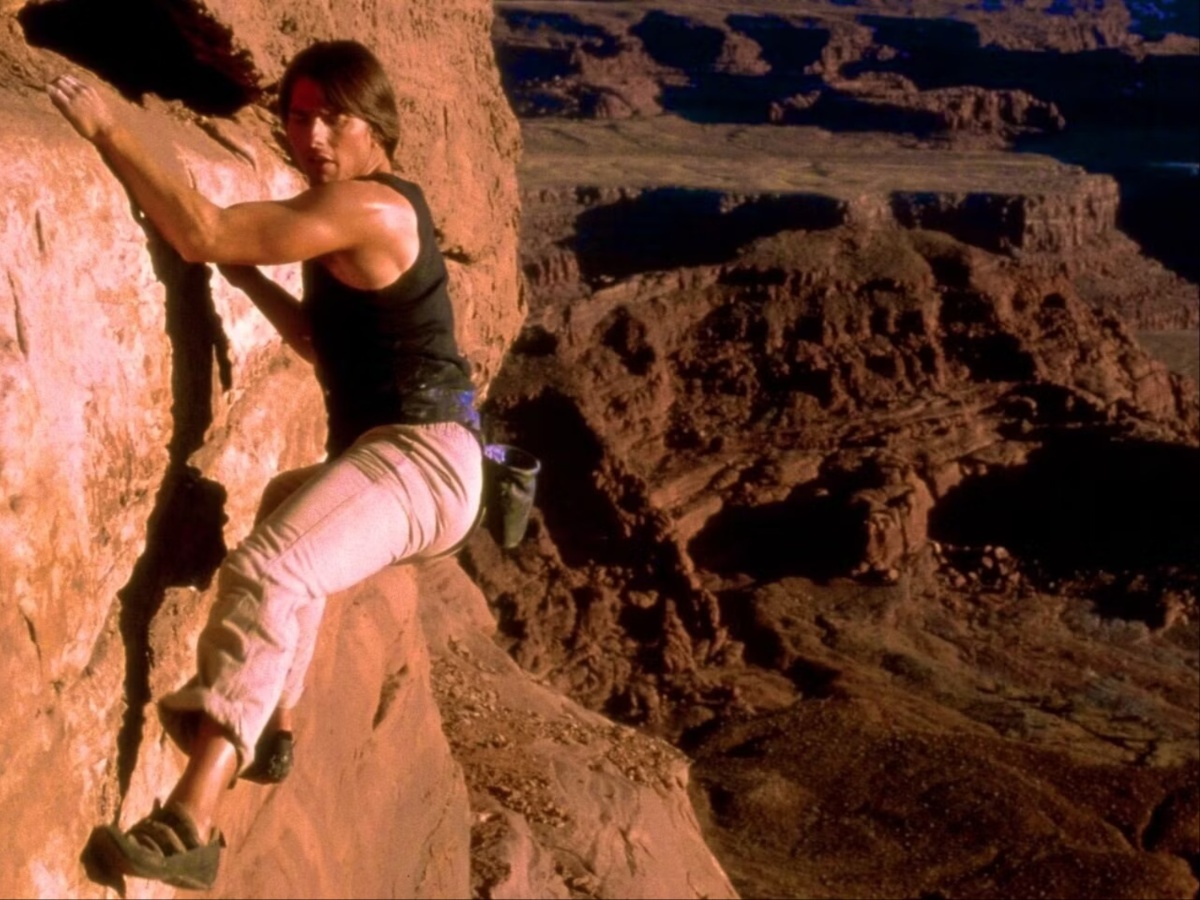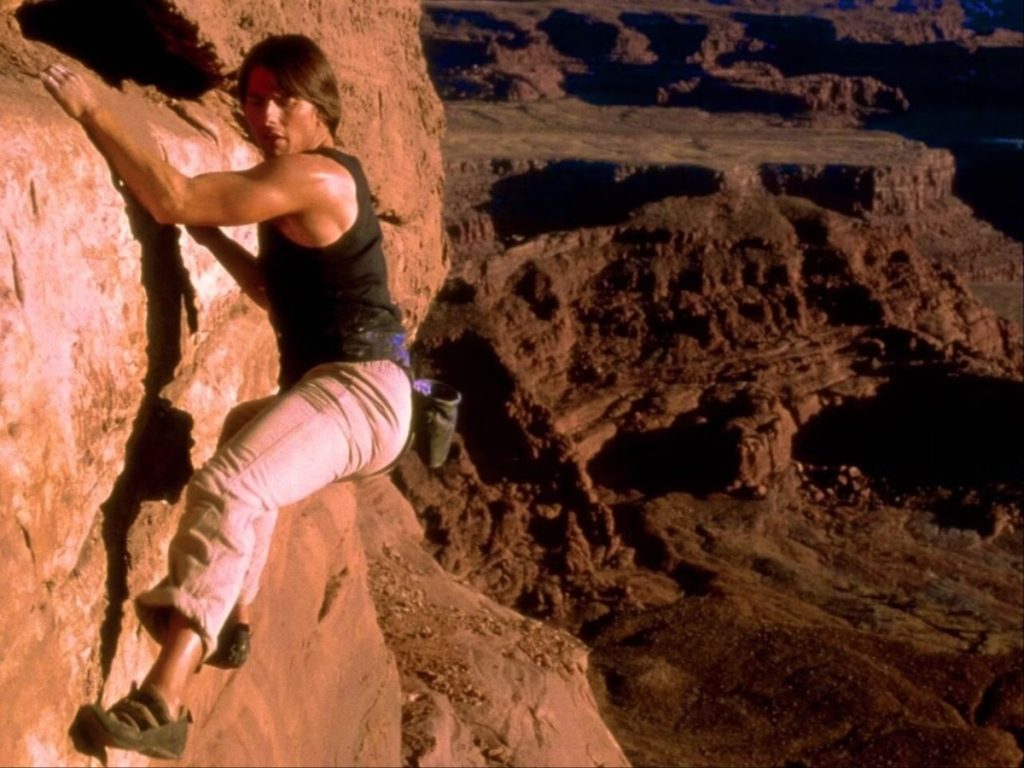 'Mission: Impossible 2' was one of the weakest entries in the franchise but it also featured the best stunt sequences. One of them was a scene where Tom had to climb a cliff that was around 2,000 feet high. The sequence was completed in a single take and Cruise trained himself under professional rock climbers.
These are all the dangerous stunts performed by Tom Cruise to bring authenticity to the role he portrays on the big screen.
You may also like to read: 'Mission: Impossible – Dead Reckoning: Part One' Review: Critics Shower Tom Cruise Movie With Praise