All the royals have strict protocols to follow when they're amidst the public. But that's not the case every time. Some of the rules are meant to be broken for the sake of others. Princess Diana never held back from breaking the royal etiquette for her kids. The same goes for Kate Middleton. 
It's an ongoing debate among the fans of the royals, of who shares more resemblance with Princess Diana- Kate Middleton or Meghan Markle. Seems like either of them are proving their own worth to be known by their own names. All three mothers have obviously done the best for their children whenever it was necessary.
Related: Prince William And Kate Middleton Have 'Closed Their Minds' To Healing The Rift With Prince Harry And Meghan Markle
Kate Middleton Runs The Barefoot Race At Her Kid's School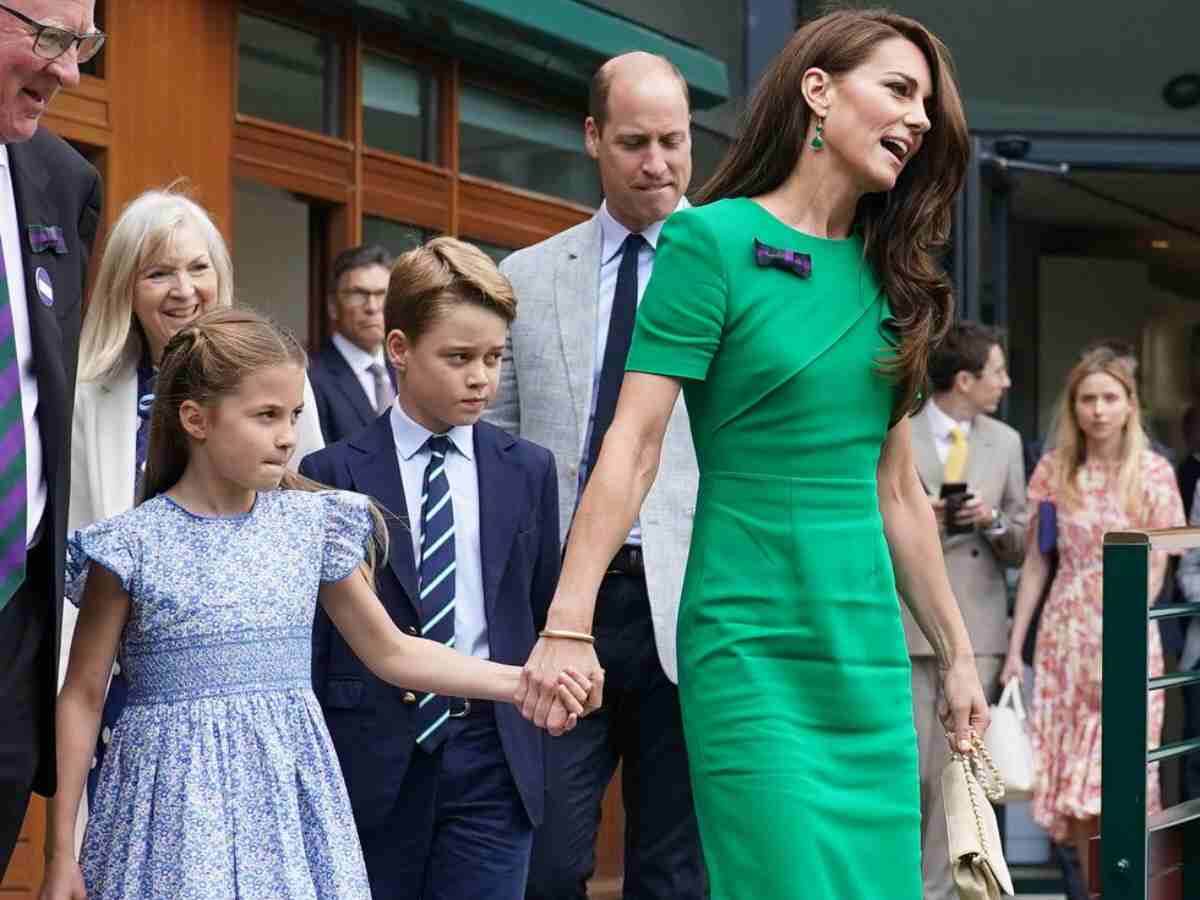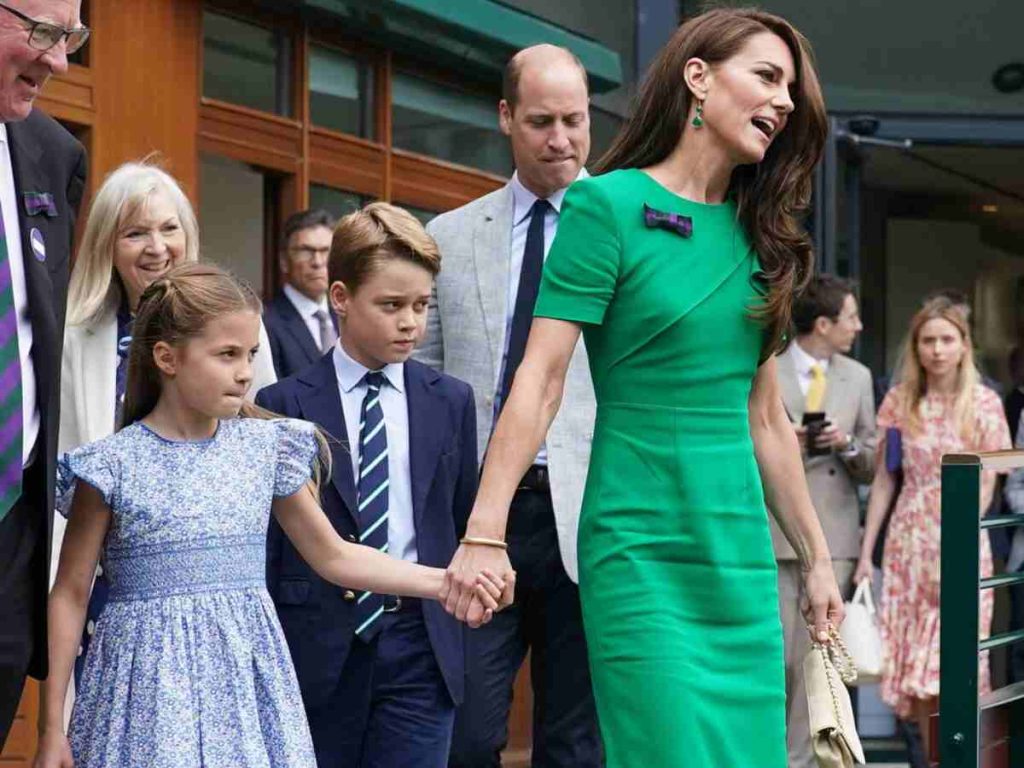 Early in September, Kate Middleton, along with her husband Prince William were present at 'The Good, The Bad and The Rugby' podcast. The radio show is hosted by Mike Tindall, husband of the couple's cousin Zara Tindall. While on the show, the Princess of Wales had opened up about her Prince George, Princess Charlotte, and Prince Louis. That's when Middleton shared her experience running barefoot for a race at her kids' school.
The mother of three shared in the show how race between parents has been banned due to severe competition. But the Duchess of Cambridge did get a chance to participate in one. "We were told categorically there was no parents' race. But then they called a last-minute parents' race, and me with the competitive side, both of us were like … we have to take part. So I had to do it in bare feet," the 41-year-old confessed. Kate Middleton has always been known for her competitive side when it comes to sports. She was an avid rower when she was in college.
In Case You Missed: Did Meghan Markle Try To Patch Up Her Relationship With Prince William In Germany?
Princess Diana Had Also Participated In School Races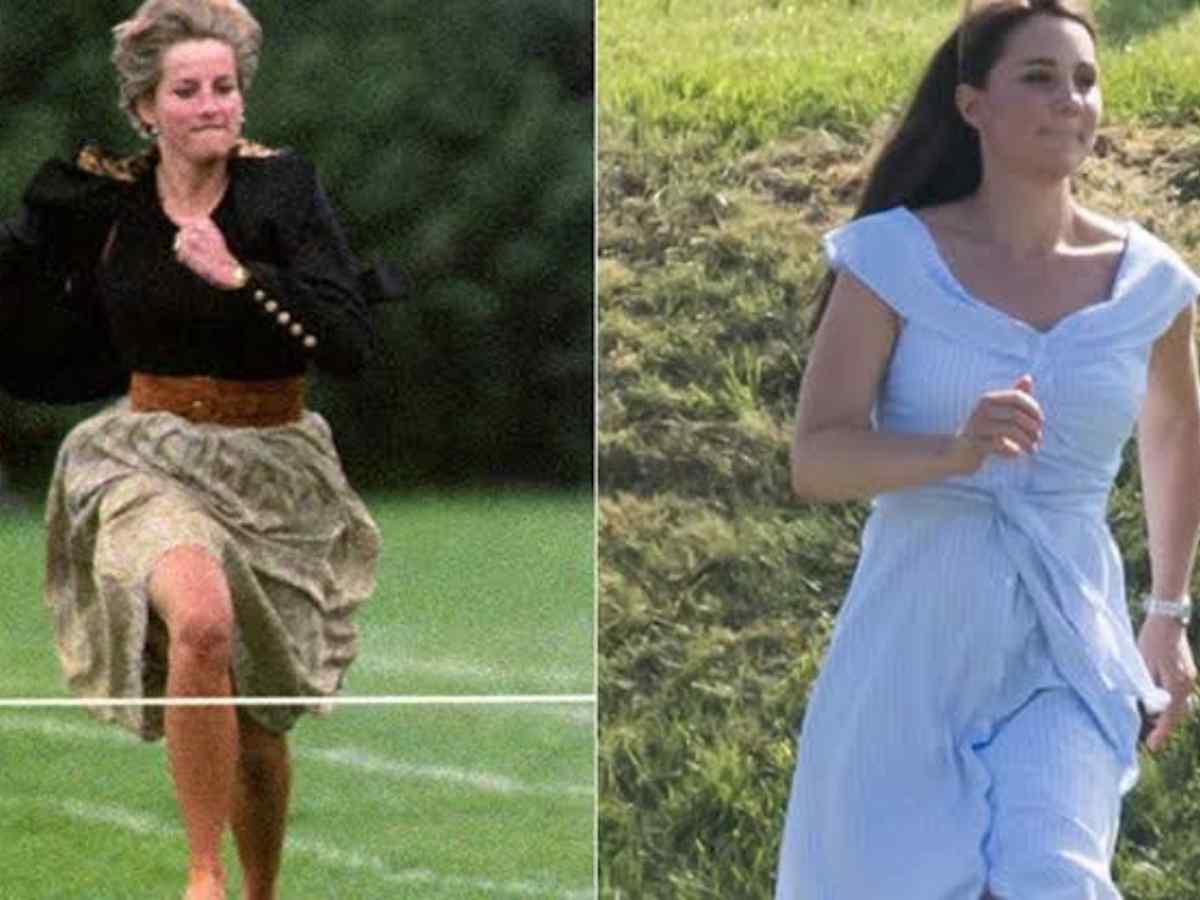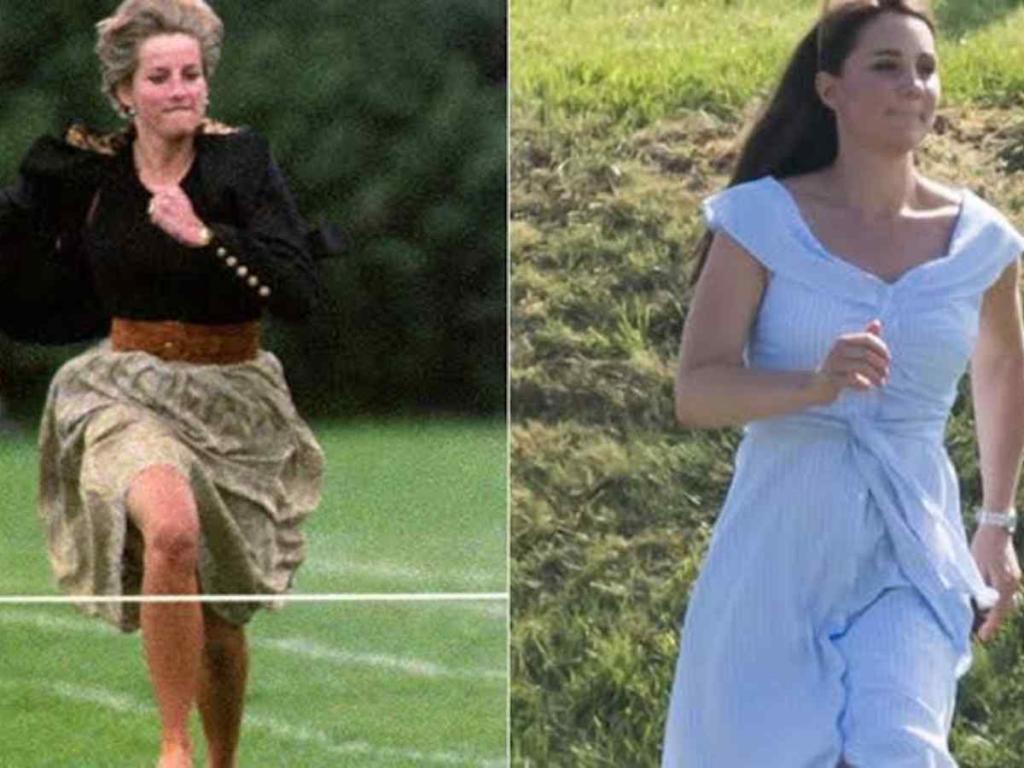 This is not the first time that a royal is running a barefoot race. Princess Diana has already done it. In 1991, the late Princess had participated in a Mother's race on Prince Harry's school sports day. It's not just this barefoot race, the most loved royal has taken part in many school events for her children and broken protocols.
It's not just participating in school races that have caused Kate Middleton to break the rules. She has acted out of the royal norms for her children, a couple of other times. She didn't send her children to boarding schools but decided to keep their kids close.
Prince William and Kate Middleton didn't hire multiple nannies for their kids but one part-time nanny. The Duchess has also not held back herself from expressing her emotions in public when it comes to her kids.
You Might Also Like To Read: "The Rift Seems Unbridgeable": What Prince William And King Charles III's Silence On Prince Harry's 39th Birthday Means For Their Family