The rift between Prince Harry, Meghan Markle, and the royal family seems unbridgeable. It was the beginning of the end for the relationship between the couple and the royal family when they stepped down from their royal duties in 2020. Since then, they have been slandering the image of the family through various media interactions and content.
On several occasions, Prince Harry and Meghan Markle arrived in London to attend various events, including the coronation of King Charles III after the demise of Queen Elizabeth II. Harry was the only one to attend the ceremony, but he did not get involved in the main festivities and remained in the background throughout the event. On many occasions, the ex-royal couple was snubbed by King Charles III; now, Harry has declined the invitation to attend King Charles III's birthday celebration on November 14, 2023.
Related: Prince Harry Will Have To Put In A 'Formal Request' To Visit His Father King Charles III
Prince Harry Received An Offer To Attend King Charles III's Birthday Party At Clarence House
There has been a tense situation between Prince Harry and King Charles III. While Charles has been trying to move beyond the slandering and invite his son back to the family, he has also been sabotaging any opportunity to keep Harry a part of the family.
When he became monarch, he asked Prince Harry and Meghan Markle to evacuate his Frogmore Cottage. Later, he added the couple to the 'Other' category instead of the 'Non-Working Royals' category.
Now, Prince Harry seems to have retaliated to the humiliation at the hands of King Charles III. It was said that he received an offer to attend the 75th birthday party of King Charles III at Clarence House. According to a source in The Sunday Times, Prince Harry has declined to attend the soirée.
In Case You Missed: "The Rift Seems Unbridgeable": What Prince William And King Charles III's Silence On Prince Harry's 39th Birthday Means For Their Family
The Monarch Has The Power To Bring Back The Duke And Duchess Of Sussex Back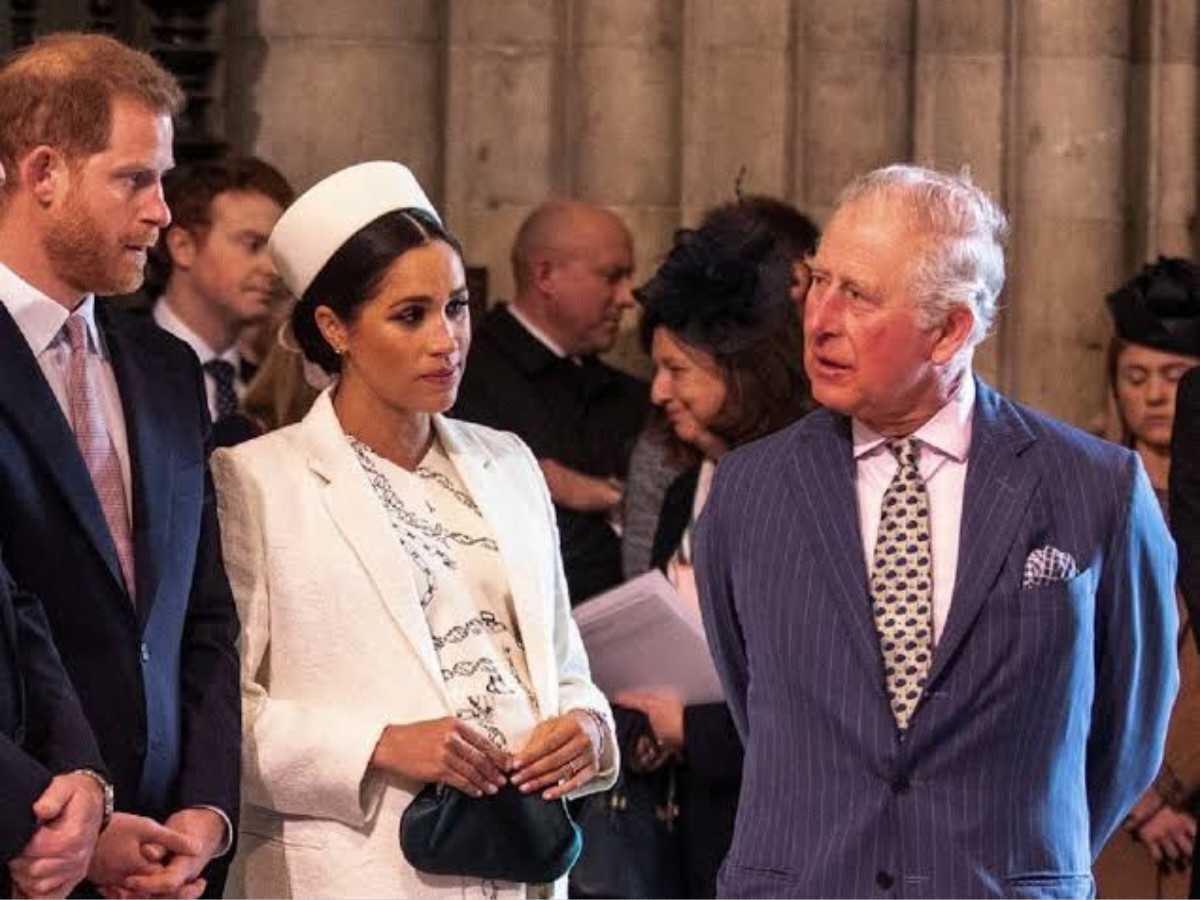 Prince Harry has been a lot homesick lately! There were reports that Meghan Markle is irked by Prince Harry's insistence on moving to London, as he misses his friend and royal life. Another report speculated that Harry wants to move to New York City as he feels closer to home in the USA's metropolitan region. King Charles III has the power to bring Harry back home, putting an end to his longing!
Grigorji Richters, PR and Communications expert, chalked out the possibility of why King Charles III should bring Harry back.
He said, "I believe the Royal Family's goal should be to simply resolve conflicts and move forward. They can't keep becoming involved in all of this drama. If the King allows Harry to live in Britain, he will set a good example for the entire family and country, taking the sting out of the situation and making it a non-issue."
You Might Also Like To Read: When Prince Harry Sided With Father King Charles III Instead Of Meghan Markle