Scranton's Dunder Mifflin branch may not be filled with competent employees, but they surely know how to melt hearts. Despite being the victims of a toxic office environment steered by the idiotic and humorous boss, the gang made it throughout the day. From "bros before hos" friendship to adorable proposals, The Office has made us laugh our hearts out and made us cry our eyes out.
Talking about 'The Office' friendship, duos like Jim Halpert and Dwight Schrute, Michael Scott, and Dwight Schrute, Oscar Martinez and Kevin Malon, or even Pam Beesly and Jim Halpert are instantly mentioned. The unspoken bond shared between Pam and Dwight radiates comfort and subtlety. However, there are few Office friendships that are often undershadowed and overlooked. Here's the list of the underrated Office duos.
Read more: 'The Office' Cast: Where Are The Actors And How Do They Look Now?
Pam Beesly And Nelie Bertram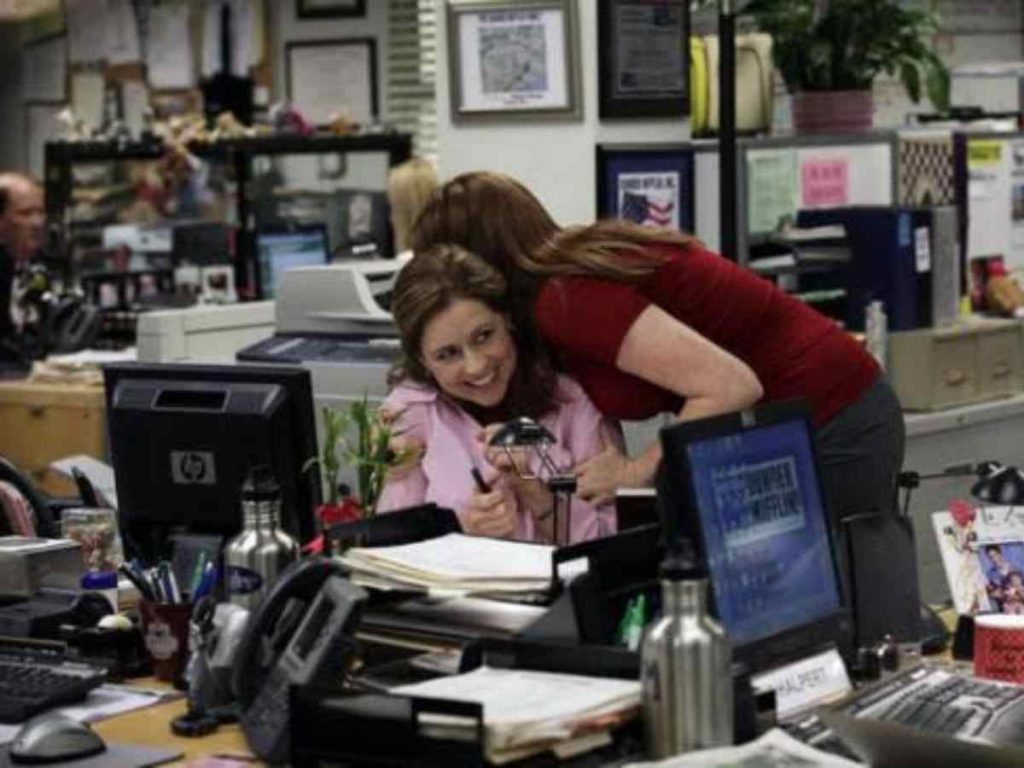 When Nelie was first introduced in the seventh season of the show, she came off as an annoying and intolerable woman. Later, Nelie's backstory and Andy's presumptuous attitude towards her gained her some sympathy points. Throughout her journey in The Office, Nelie faced the devil's luck being accepted by her colleagues and also forming friendships.
Pam Beesley was one of the first women in the office to give Nellie a chance at friendship. Angela took a liking to Nellie right away because of her confidence and professionalism, but it was Pam who struck up an actual friendship with her.
Unlike Michael and Ryan, Pan and Nelie shared a two-way bond, where Pam encouraged Nelie to learn driving and Nelie encouraged Beesley to execute the phenomenal mural in 'The Office'. For once, it was nice to see non-judgmental and encouraging female friendship.
Phyllis Lapin And Erin Hannon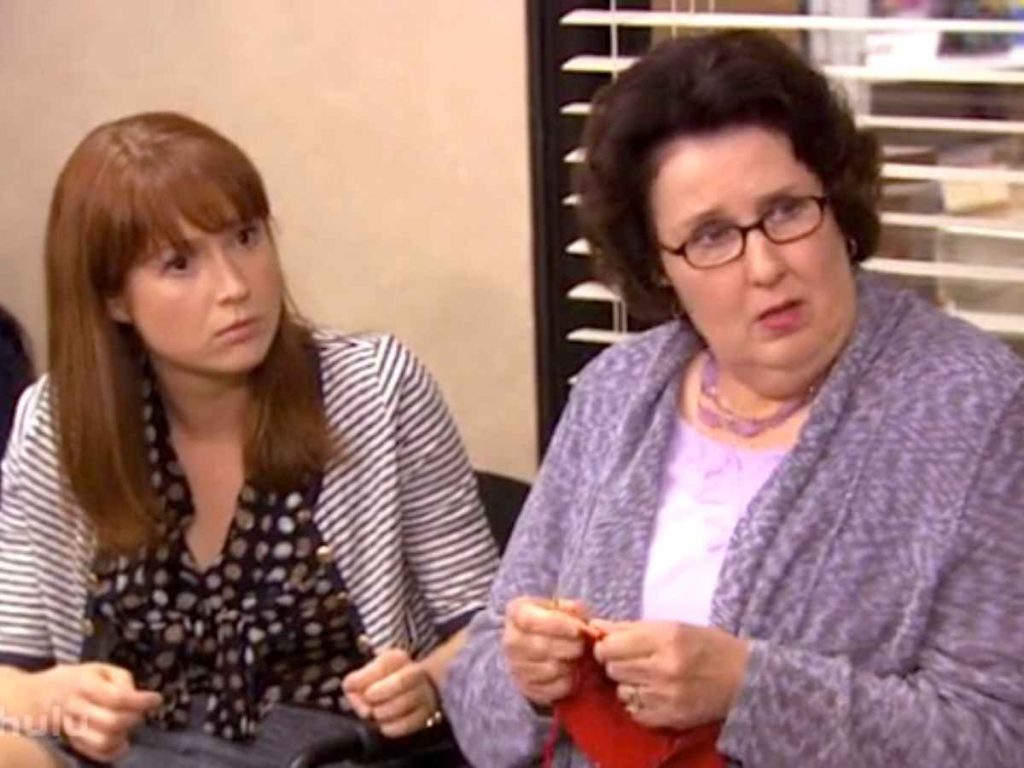 For a minute we all hoped that Erin was Phyllis long long-lost child, whom she had given up for adoption during her teenage years. However, motherhood does not need a label to perform duties. And Phyllis was the exact mother figure that Erin deserved, as she grew up in the foster home.
Other than Stanley and Bob Vance, Phyllis did not seem to share any other relationship with her colleagues. Also at every given chance, Phyllis was degraded and demeaned by Angela.
Thus, Erin tagging along, gave the fans the opportunity to see Phyllis practically take Erin under her wing. From grouping up against Holly to Phyllis making sure Erin ends up with the right man, their duo was overlooked.
Jim Halpert And Stanley Hudson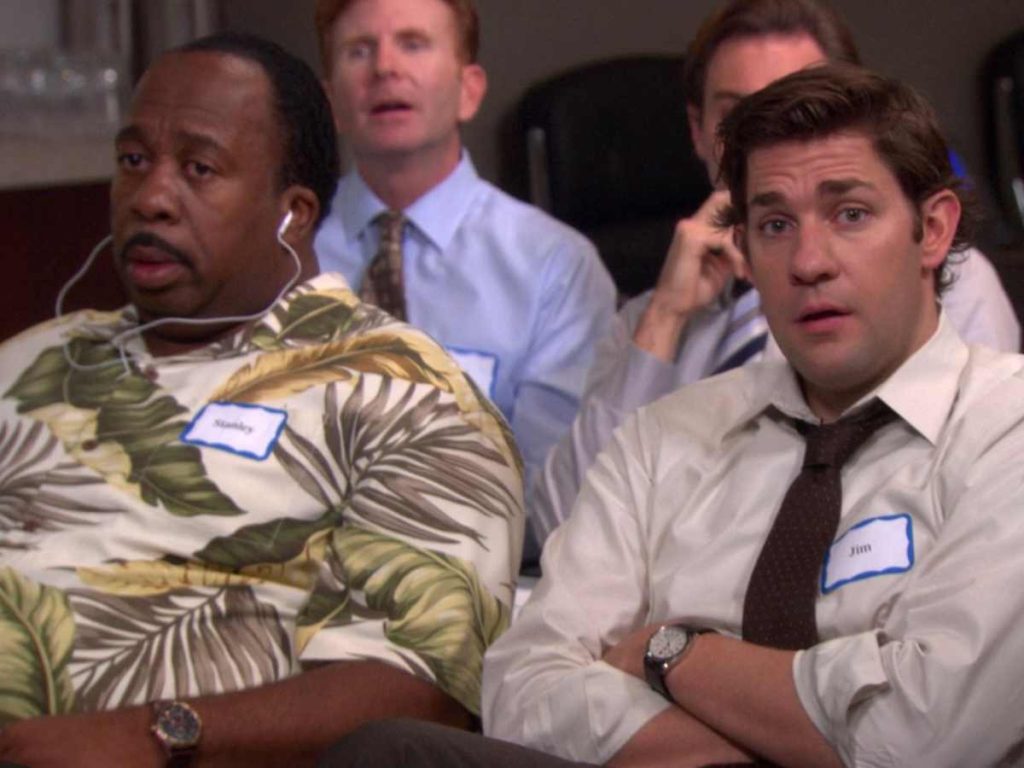 Seems like a highly unlikely duo of the series until their trip to Florida. Stanley Hudson was the sassiest man in The Office who cared for no colleague and always left work on time. He sat around unbothered with the circus going around him. That also made Stanley a rather intimidating character which often made him look unapproachable.
However, during the trip to Florida in Season Eight of 'The Office', Jim along with the fans saw Stanley 2.0- a guy who truly knows how to party. Impressed by this carefree attitude, Jim finally looked up to Stanley's not-so-boring and flamboyant personality.
Also, Jim tried to help cover Stanley's affair and in return, Stanley agreed to help Jim when he worked part-time at Atlead. As colleagues, both of them performed their duties.
In case you missed: Can Sitcoms Like 'Friends' And 'The Office' Work In The Current Cultural Climate?
Michael Scott And Erin Hannon
While Erin was a total outsider, she found her family at Dunder Mifflin. While Physlis took up the role of mother for Erin, Michael Scoot became a father figure to her. Also, their short-lived and unique friendship was wholesome to watch.
Erin became Michael's biggest and the only cheerleader, celebrating his happiness and heartbreak. Also after learning about Holly, Erin became possessive about Michael and was worried that Holly would leave him again.
Initially, Michael Scott viewed Erin only as a receptionist with whom he occasionally pulled pranks. But as an orphan Erin is desperate for a parent, a father figure in her life, and Michael, having lived alone for so long, is desperate to be a father figure, which is what makes their relationship unique. Also, Michael provided her with some of the best relationship advice and also showed a hostile attitude towards Gabe while he was dating Erin.
Angela Martin And Pam Beesly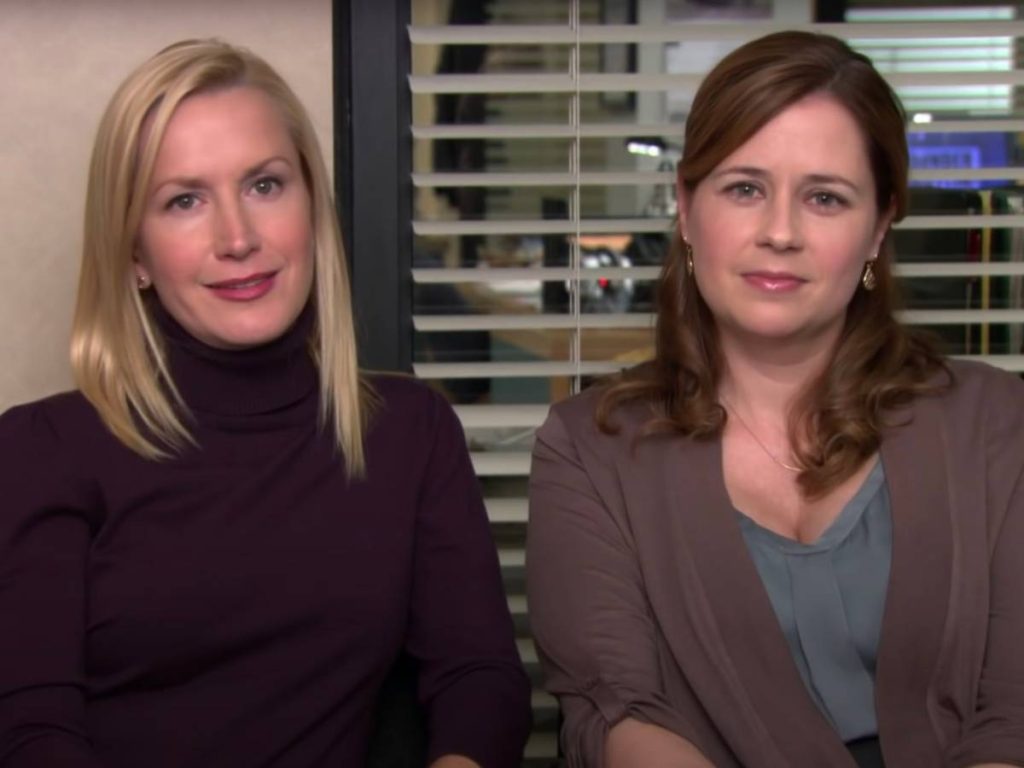 Unlike their off-screen friendship, Angela Martin and Pam Beesley shared a quiet and minimalistic friendship. Although the duo did not spend a considerable amount of time, they always looked out for each other. Angelina was always considered shrewd, judgy, and a hypocrite, yet all of this did not provoke Pam to expose her affair with Dwight.
Even though Angela criticized Pam for her dating choices, she would still confide in her including when Dwight drove all the way to New York to drop the files or when she believed Dwight killed her cat. Also, Pam kept their relationship a secret. For once, the duo even bonded over their pregnancy as well.
Dwight Schrute And Clark Green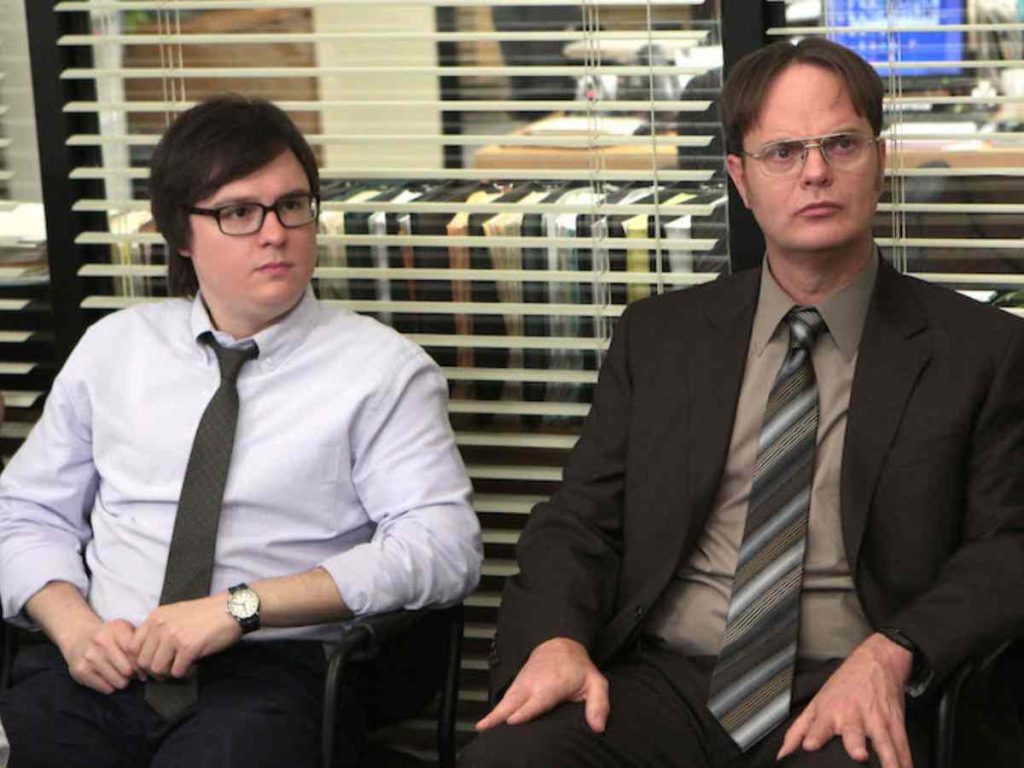 It all started with being called Dwight Jr., and the rest became history. Both of them shared a dynamic relationship, being the top salesman, Clark always looked up to Dwight. If only Clark had appeared earlier, he would have made Dwight's competing and compatible archenemies. But still, Dwight initially viewed Clark as a potential threat.
Clark wanted to learn and grow from him. Dwight, however, wasn't willing to be a mentor at first. But after realizing that they looked similar, Dwight picked up a paternal relationship with Clark. Unlike many other of his coworkers, Clark knew how to handle Dwight and wasn't as annoyed by him as everyone else was.
You would also like to read: 'The Office' Rebooted With A Huge Twist: Everything To Know About The Show