2023 has been a year of resilience, grit, and super-stardom for women in the industry. We have seen artists like Beyoncé, Taylor Swift, Victoria Monét, Doja Cat, and others do phenomenally. The highest-grossing film of this year, 'Barbie', was helmed by a woman. It was also the year of comebacks, and one of the best ones was that of Britney Spears, who released her debut memoir, 'The Woman In Me'.
While the music and Hollywood industries have been flourishing, US politics have been murky. Since the beginning of Biden-Harris' tenure, the economy has been going through tough times. The country saw a huge exodus of illegal migrants, unemployment, and inflation. Recently, Joe Biden celebrated his 81st birthday. It created a lot of buzz due to the 81 candles on the cake, but his birthday speech has become a topic of discussion due to his slip while making an analogy as he talked about pardoning turkeys.
Related: Did Travis Kelce Just Shade Taylor Swift's Ex Joe Alwyn In His New Interview?
Joe Biden Confuses Taylor Swift's 'Eras Tour' To Britney Spears' Concert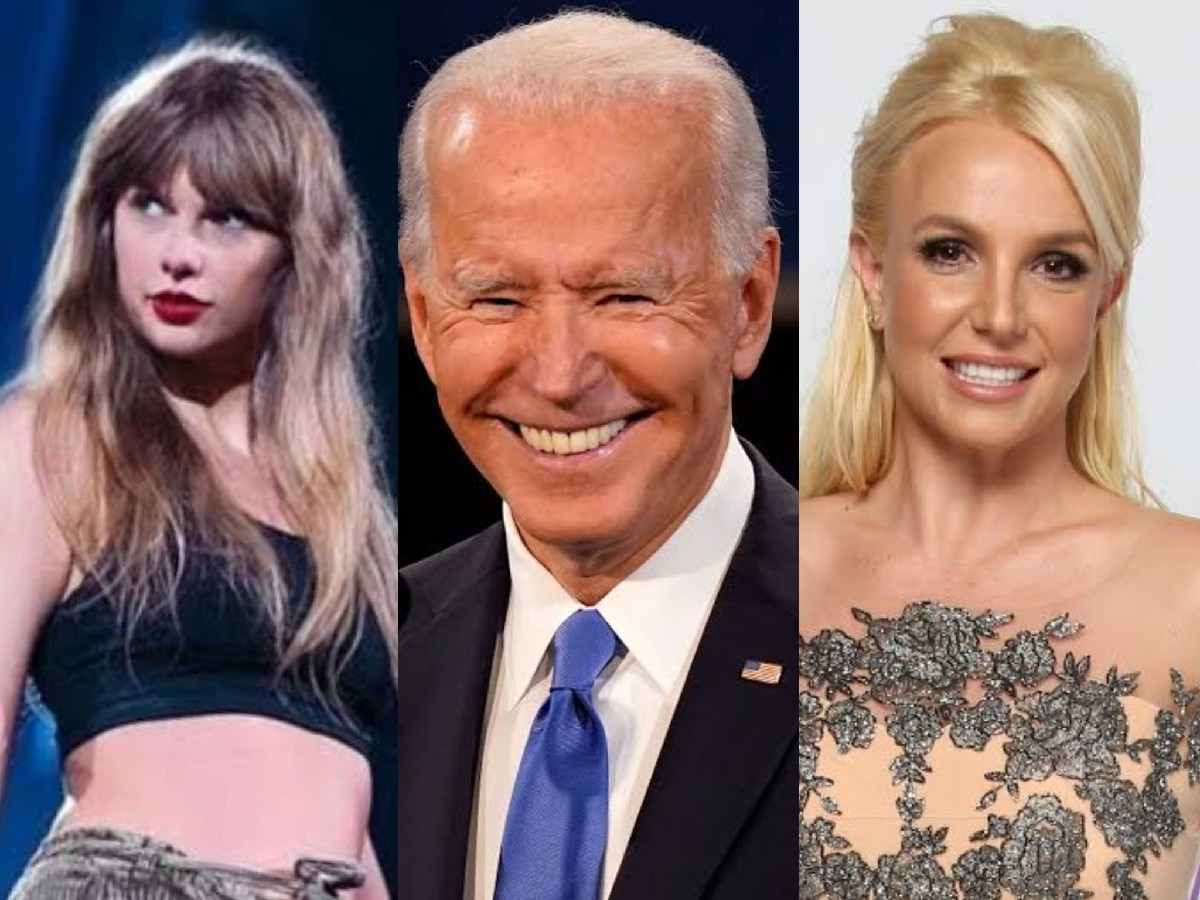 The pop industry has been dominated by women throughout 2023. One of the biggest contributors to it is Taylor Swift. Her 'Eras Tour' has become a global phenomenon, and the re-releases are making her songs chart-topping. Britney Spears, on the other hand, is basking in the glory after 'The Woman In Me' did great business along with laudable reviews.
However, recently, the POTUS, Joe Biden, had a slip, confusing Britney Spears for Taylor Swift. He celebrated his 81st birthday recently and made a speech. During the speech, Biden talked about pardoned turkeys, referring to how difficult a journey they had to go through for a thousand miles.
While making the speech, Joe Biden made a pop culture reference, but it fell through. He said, "You could say it's harder than getting a ticket to the Renaissance tour or Britney's Tour." Biden is referring to Taylor Swift's 'Eras Tour'. He added, "She's down in—it's kind of warm in Brazil right now."
In Case You Missed: Is Margot Robbie Adapting Britney Spears' Memoir? Here's What She Said
Taylor Swift Reacts To Death Of Brazilian Swiftie Ana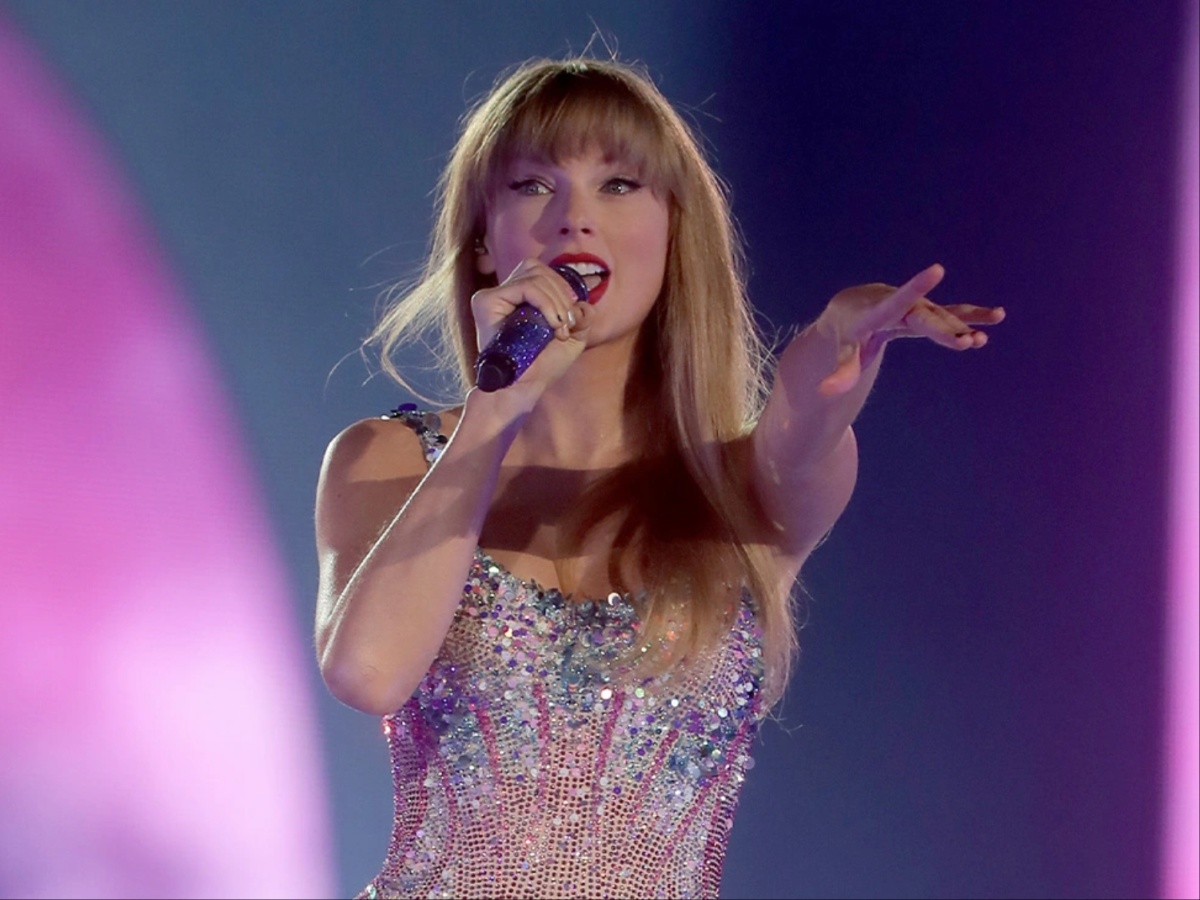 Recently, Taylor Swift kicked off the Latin American leg of the 'Eras Tour'. After a successful three-day concert in Argentina, the Brazilian concert did not have a good start. The temperatures have been extreme in Brazil. Taylor's concert in Buenos Aires took place at the Estádio Olímpico Nilton Santos stadium in Rio de Janeiro.
During the 'Eras Tour' concert, the stadium prohibited any drinking water bottles. Before the concert started, a 23-year-old Swiftie, Ana Clara Benevides, died of cardiac arrest. According to a report in Folha de S Paulo, she was rushed to a hospital but could not survive.
Taylor Swift reacted to the death of "incredibly beautiful and far too young" Swiftie. She wrote, "I can't believe that I'm writing these words, but it is with a shattered heart that I say we lost a fan earlier tonight before my show. I can't even tell you how devastated I am by this."
Taylor added, "I'm not going to be able to speak about this from stage because I feel overwhelmed by grief when I even try to talk about it."
She concluded, "I want to say now I feel this loss deeply and my broken heart goes out to her family and friends. This is the last thing I ever thought would happen when we decided to bring this tour to Brazil."
You Might Also Like To Read: US President Joe Biden Gives The Most Unexpected Reaction To Donald Trump's Mugshot