None in the industry had a comeback like Britney Spears! The songstress has been oppressed over the years since she came into the limelight with a storm in the pop scene. However, she was always misunderstood by the media, and they peddled false narratives against her, making Britney a wrecking ball. Spears was then put under conservatorship for her behavior after her divorce from Kevin Federline and losing custody of both of her sons.
However, Britney Spears is finally free! In 2021, the court removed the conservatorship imposed upon the 'Toxic' singer and gave her the autonomy of her life in her hands. Next, she wrote a tell-all memoir, 'The Woman In Me', where she revealed some shocking details of her life. It included her troubled childhood and worrying relationship with her ex-boyfriend, Justin Timberlake. But the memoir has done great business, with many positive reviews. After the release, Britney was spotted, looking radiant.
Related: Is There Going To Be A Sequel To Britney Spears' Upcoming Memoir 'The Woman In Me'?
Britney Spears Stunned In An Orange Dress In Hollywood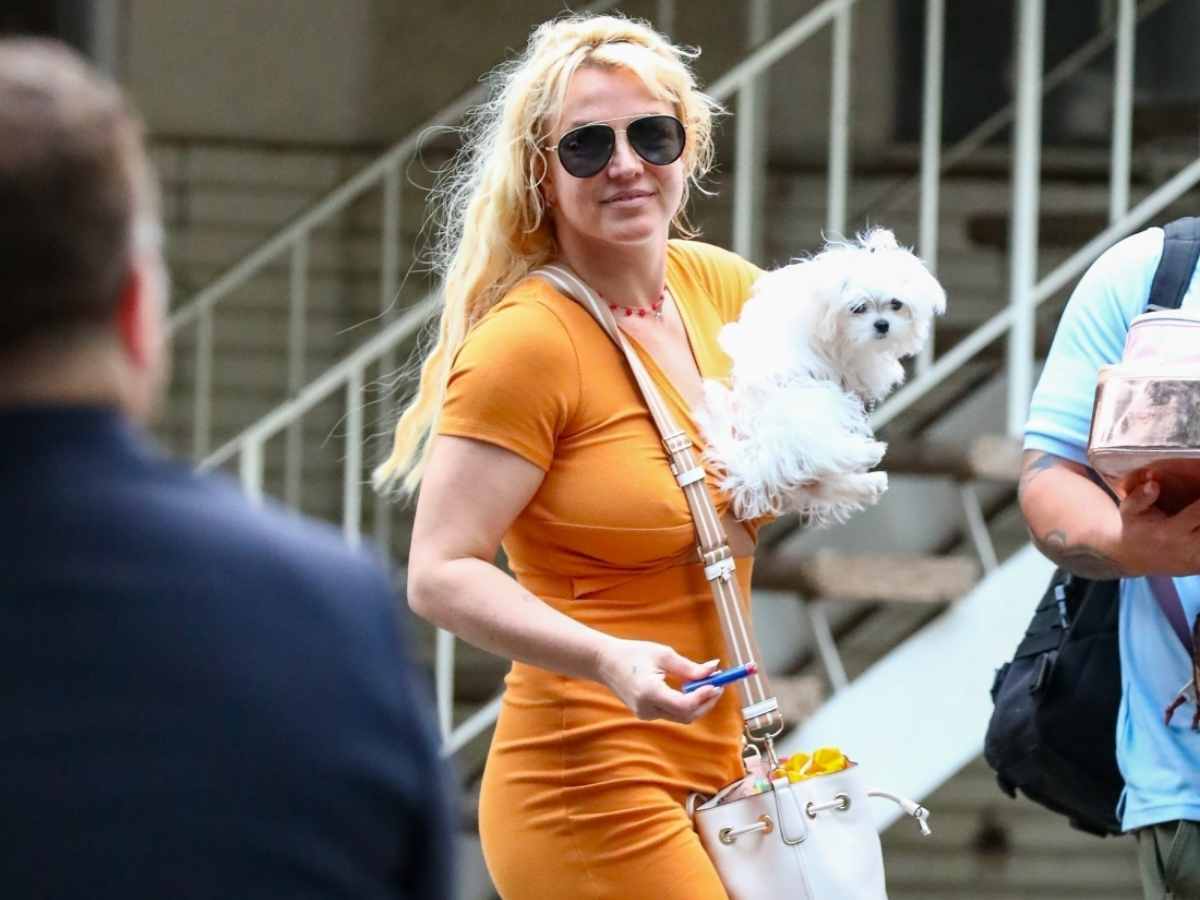 It had been a tumultuous few years for Britney Spears following the fight to end the conservatorship and her messy personal life. The year 2023 brought some shocks and respite to the singer. In August 2023, Spears filed for divorce from Sam Asghari after one year of marriage.
But, on the brighter side, Britney also released her memoir 'The Woman In Me', which sold 1.1 million copies in its first week in the US.
However, nothing will bog down pop princess Britney Spears, as she was seen in West Hollywood, California. She appears stunned in an orange dress, carrying a bag of flowers and her little pup. She was with her manager, Cade Hudson, who recently criticized SNL for parodying Britney.
Britney Spears was at Chateau Marmont, wearing a resplendent orange dress with boots, radiating the most generous smile after what she had gone through. She also donned her aviator glasses during the lunch outing.
In Case You Missed: Sam Asghari Reveals His 'Honest' Reaction To Britney Spears' Bombshell Memoir 'The Woman In Me'
Margot Robbie Reacts To Rumors Of The Actress Adapting Spears' Memoir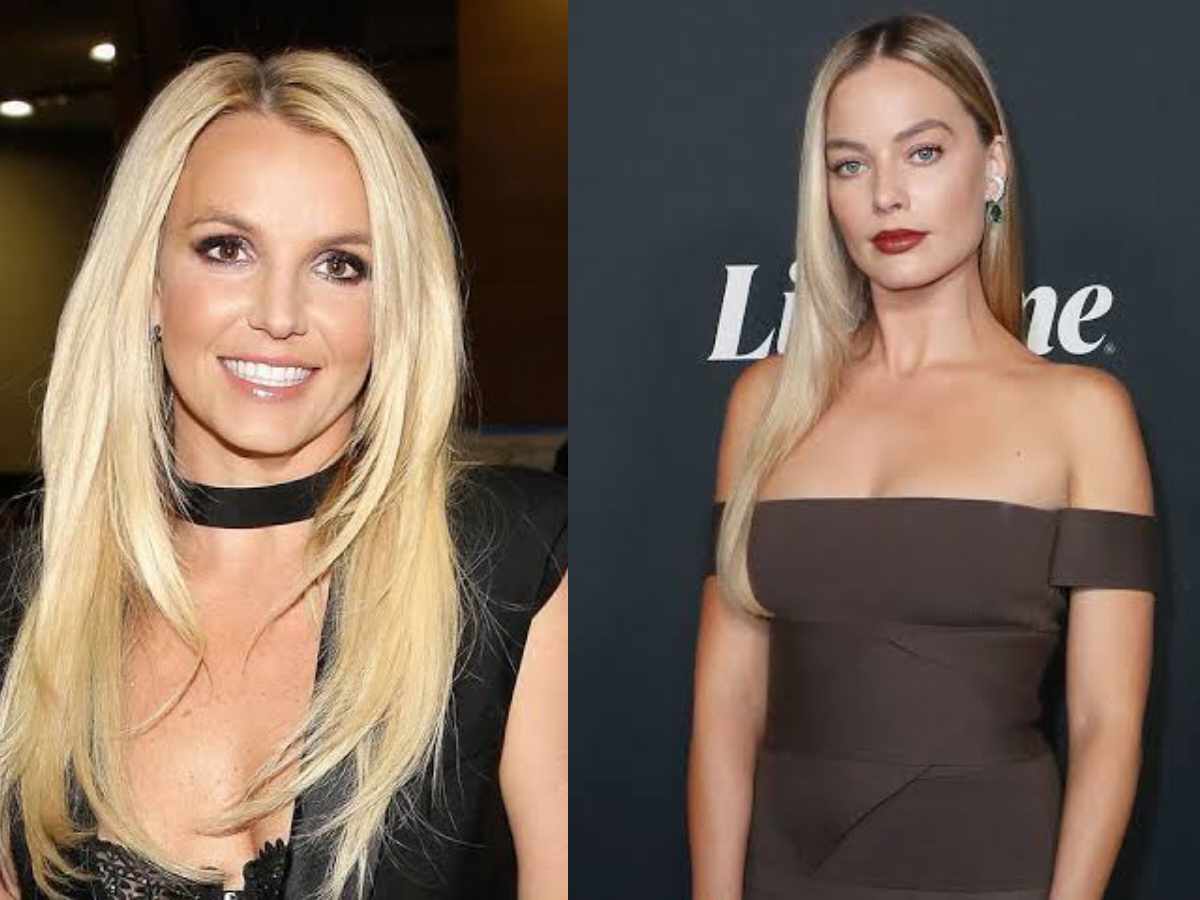 After the success of Britney Spears 'The Woman In Me', Hollywood is buzzing with many A-list celebrities eyeing the adaptation rights to the memoir. A report by Deadline suggested that there is a chatter to adapt the book into either a film, documentary, or series.
Another source told Page Six that the development process of adapting Britney Spears' memoir is at a nascent stage. But actors like Brad Pitt, Reese Witherspoon, and Margot Robbie are allegedly bidding to acquire the rights. But the singer has told her team to "hold off on making any major decisions about where the rights end up until she has time to catch her breath."
Recently, Margot Robbie attended Variety's 2023 Power of Women event in Los Angeles. At the red carpet event, the 'Barbie' actress confirmed whether LuckyChap is adapting Britney's memoir. She said, "No, I'm just hearing that tonight." Margot, upon asking if she was interested in playing the pop star, declined it.
You Might Also Like To Read: Britney Spears' Memoir 'The Woman In Me' Is Already In Talks To Be Adapted For Film, Series, Or Documentary