Britney Spears has been freed, and it is one of the most important popular culture moments in history. The artist has been under scrutiny since she became a pop star. Britney's personal and professional lives have been turbulent. Her father, Jamie Spears, put her under conservatorship in 2008, and since then, she has lost her autonomy. But in 2021, Britney ended her conservatorship.
Recently, Britney Spears published her memoir 'The Woman In Me', which has gained a lot of popularity. It sold 1.1 million copies in its first week in the US. In the memoir, she wrote about some of the most turbulent moments in her life, from her childhood to her life in the limelight, including her relationships. After the release, there has been chatter about an adaptation by some A-list celebrities like Margot Robbie, but the actress has denied that she is eyeing the rights.
Related: Britney Spears' Memoir 'The Woman In Me' Is Already In Talks To Be Adapted For Film, Series, Or Documentary
Margot Robbie Clears Her Name From Britney Spears Memoir Adaptation Rumors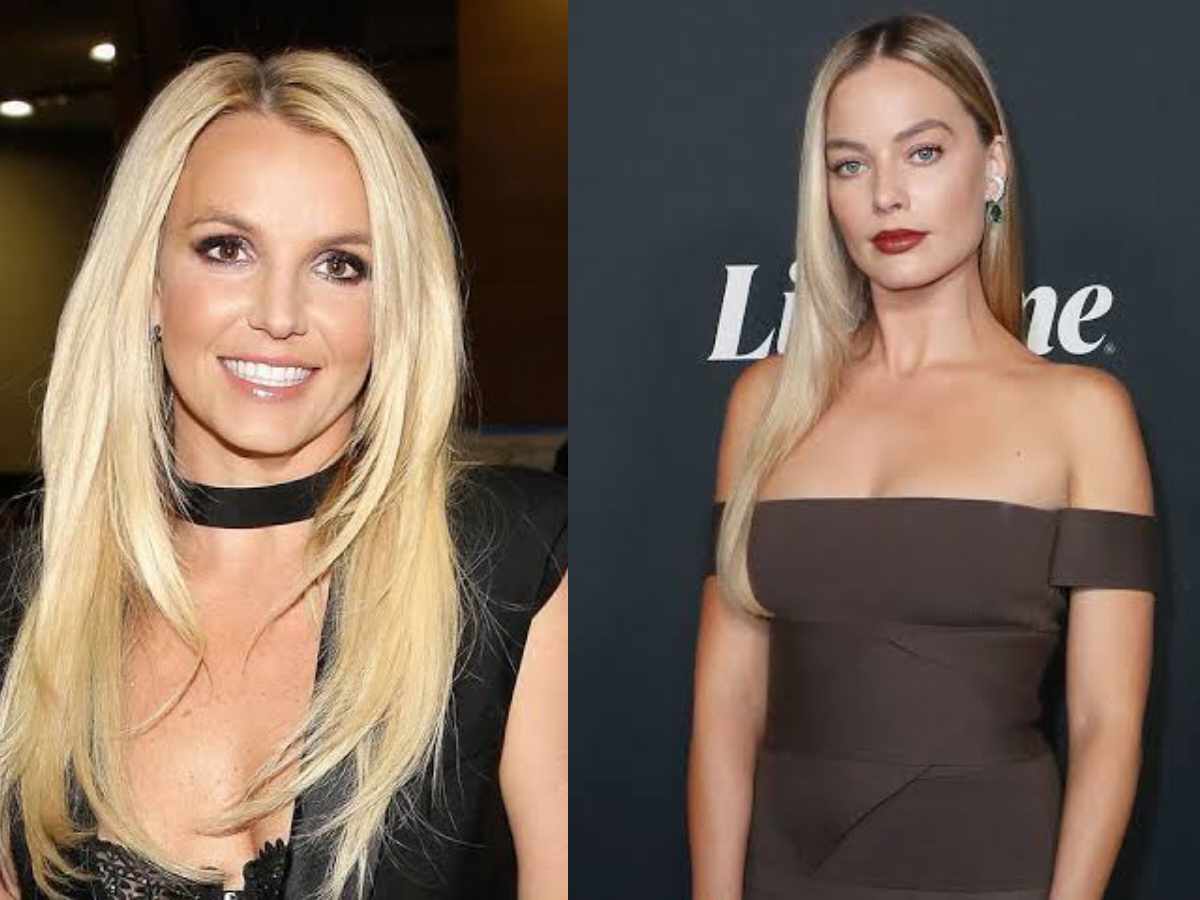 The Woman In Me' by Britney Spears has been loved by both fans and the fraternity. Many celebrities, like Addison Rae, Jack Harlow, and others, posted pictures of themselves reading the memoir. Others, like Whoopi Goldberg and Jada Smith, have admired the pop princess for baring her soul in the memoir. While it is still in the early stages of popularity, the adaptation talks have begun.
A source told Page Six that celebrities like Margot Robbie are interested in adapting the memoir into a film or show. Due to the sudden surge in interest, Britney told her team to "hold off on making any major decisions about where the rights end up until she has time to catch her breath."
However, Margot Robbie has squashed the rumors that she will be adapting the memoir. Robbie has founded a production house called 'LuckyChap', but they are not looking to gain rights for it.
The 'Barbie' actress attended the 2023 Variety Power of Women event in Los Angeles. During the red carpet event, Access Hollywood asked whether her production house was looking to adapt it. Margot said, "No, I'm just hearing that tonight." She also declined to play Britney Spears in her biopic.
In Case You Missed: "She Is Going Crazy": Timbaland Suggests Justin Timberlake To Put Muzzle On Britney Spears' Face
Other Celebrities Like Brad Pitt And Reese Witherspoon Are Also Looking To Adapt The Memoir
Apart from Margot Robbie, other celebrities like Brad Pitt, who owns the Plan B production house, and Reese Witherspoon, who has Hello Sunshine, are also wanting to gain rights to 'The Woman In Me'. Brad has produced multiple contents about women's treatment in the industry, including the recent Netflix film 'Blonde'.
As for Britney Spears, she teased Volume Two of the memoir in a now-deleted Instagram post. She wrote, "Humor is the cure to everything !!! Play on !!! Volume 2 will be released next year … get ready !!!" A source also told Us Weekly that Britney Spears is working on another memoir, writing about her failed marriage with Sam Asghari.
You Might Also Like To Read: "Girl Crush": Britney Spears Gushes Over Taylor Swift After Failing To Recollect If She Has Met The Singer