Britney Spears has left no stone unturned in her latest memoir 'The Woman In Me'. All these years, throughout her conservatorship, the media controlled the narrative around the princess of pop. They showed her in a bad light, causing a great rupture in her image. However, in the memoir, she finally took the agency of her story, revealing some heart-wrenching episodes from her personal and professional life.
Britney Spears' 'The Woman In Me' was dominated by Justin Timberlake. The ex-couple started dating in the late '90s, but they parted ways in 2002. However, during the period that they dated, many things unfolded that Britney openly spoke about in the memoir including the termination of her pregnancy. Now, one of the producers who worked with Justin, Timbaland, has received heavy backlash for mocking Spears and siding with the former NSYNC band member.
Related: Britney Spears Reveals She Was Pregnant With Justin Timberlake's Baby But Had An Abortion As He Didn't Want To Be A Father
Timbaland Issues Apology After Calling Britney Spears Crazy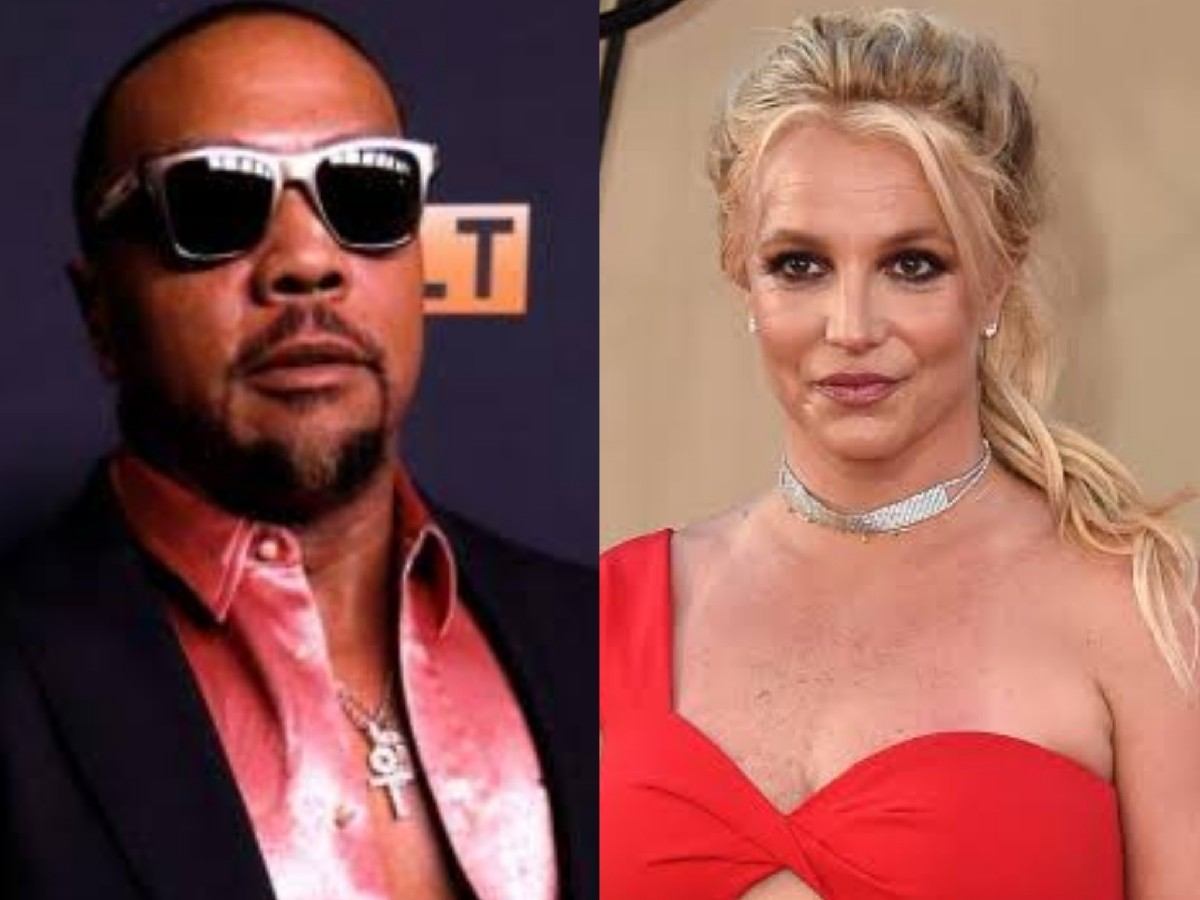 It seems Britney Spears has gotten on the nerves of many people after telling her truth in 'The Woman In Me'. One of them is the revered music producer, Timbaland.
Timbaland says Justin Timberlake should have put a "muzzle" on Britney Spears, following the release of her memoir:

"I wanted to call JT and say 'Man! You should have put a muzzle on that girl.'"

— Pop Base (@PopBase) November 7, 2023
The producer has worked with many renowned artists like Madonna, and 50 Cent, and hugely collaborated with Spears' ex-boyfriend, Justin Timberlake. He infamously collaborated with him on 'Cry Me a River' which told the story of the 'Toxic' singer allegedly cheating on Timberlake.
Now, Timbaland has bitterly spoken about Britney Spears during an interview at the Kennedy Center. An audience member asked him about the Timberlake collaboration getting attention again after 'The Woman In Me'. The music producer said, "She goin' crazy, right? I wanted to call JT, 'Man, you gotta put a muzzle on that girl."
Timbaland apologizes to Britney Spears after receiving backlash for saying Justin Timberlake should put the singer in a "muzzle." pic.twitter.com/ENt61b80it

— Buzzing Pop (@BuzzingPop) November 8, 2023
Due to his comments, he received a backlash on social media, but during one of the TikTok lives, he apologized. He simply said, "I apologize to the Britney fans and her." While reading a question about his treatment towards women, Timbaland replied, "Yes, 'you know about respecting women?' Hell yeah."
In Case You Missed: What Will Be The Subject Of Britney Spears' Second Memoir?
The Songstress Talked About How 'Cry Me A River' Turned Her Into A Villain
In 'The Woman In Me', Britney Spears opened up about the change in people's perception towards her when Justin Timberlake released his solo debut album 'Justified.' It focused on the trajectory of his tumultuous relationship with Spears. The 'Cry Me a River' music video, specifically, turned Britney into a villain.
In the memoir, Britney Spears described the video as "a woman who looks like me cheats on him and he wanders around sad in the rain." After the video was released, the media's and people's perceptions of her changed, and she became a "harlot who'd broken the heart of America's golden boy." But, the reality was that she was "comatose in Louisiana" healing from the heartbreak, whereas Justin was "happily running around Hollywood."
You Might Also Like To Read: Britney Spears Reveals Near-Death Experience While Driving With Ex-Adnan Ghalib As Paparazzi Chased Them