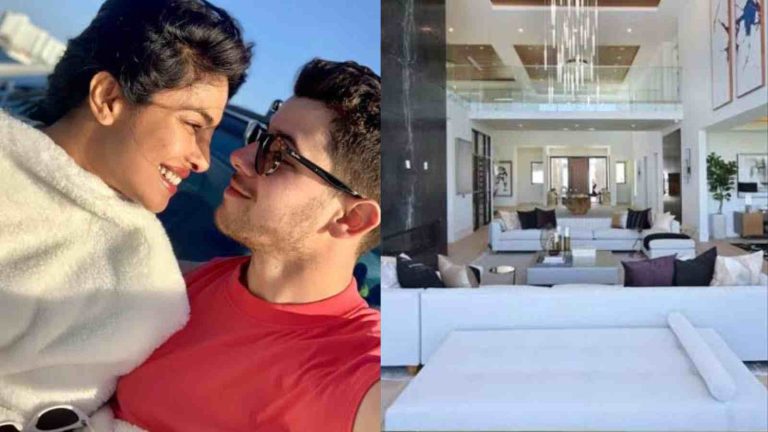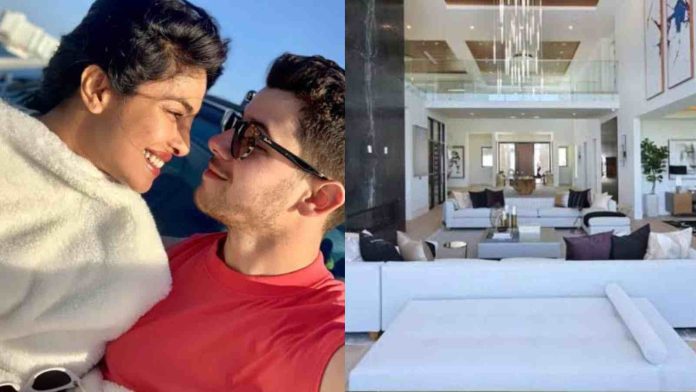 The new parents, Priyanka Chopra and Nick Jonas are living in their dream mansion in Los Angeles. The couple welcomed their first child this January through a surrogate, although they were successful in keeping it a secret from everyone.
While they were preparing to become parents, fans have surely been wondering what the couple was up to, in order to welcome their newborn. Turns out, one of the things they were busy doing was renovating their mansion which cost them no less than $20 million.
Also Read: Priyanka Chopra Jonas And Nick Jonas Share First Photo Of Their Daughter
Inside Priyanka Chopra And Nick Jonas' $20 Million Mansion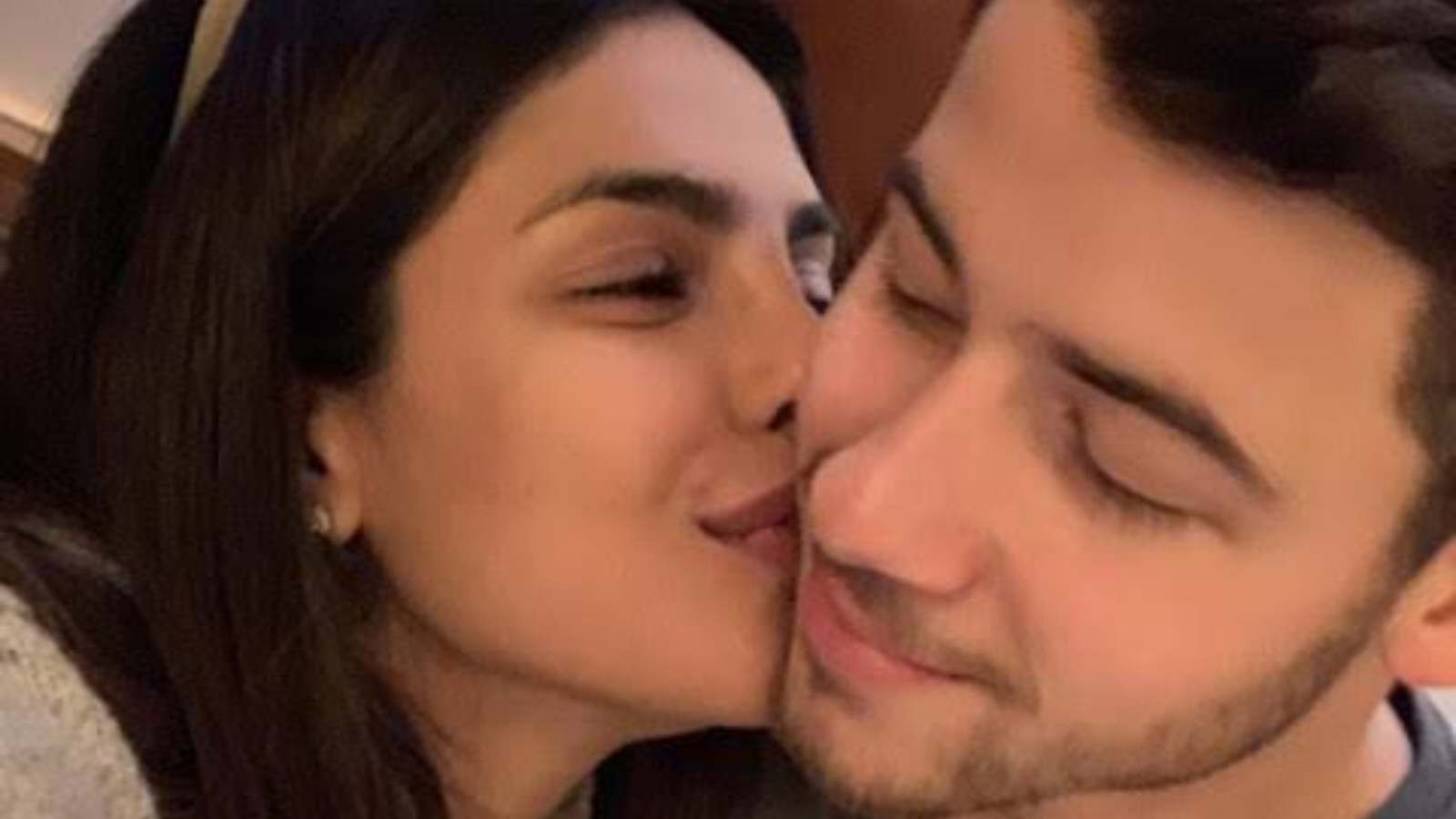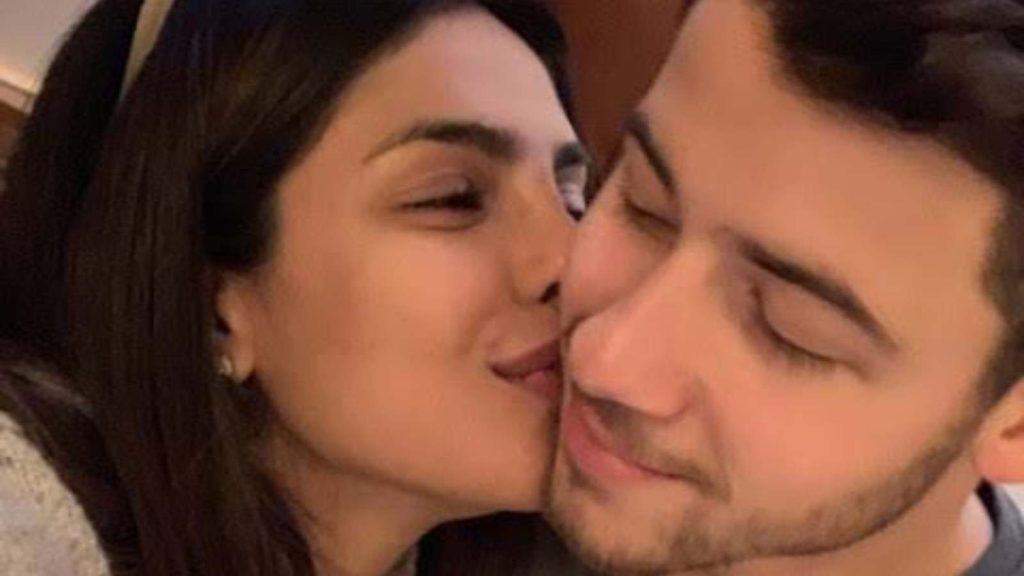 Soon after welcoming their daughter, Indian actress Priyanka Chopra and singer Nick Jonas bought a $20 million Mansion in Encino, California. The mansion consists of seven bedrooms, 11 bathrooms, and a vast 20,000 square feet of living space. As mentioned in Hello Magazine the house sits on a three-acre site with a guardhouse and a long gated driveway for security.
The house has many luxurious amenities such as a two-lane bowling alley, an outdoor swimming pool, a home cinema and a game room. The mansion can be said to have plenty of things to keep them entertained. In an interview with Architectural Digest, Nick told that keeping in mind what he and Priyanka decided regarding the design of the house, they were lucky to have found a "common ground of creativity".
Also Read: Rags To Riches: Celebrity Houses Before And After They Found Fame
How The Couple's Luxurious Mansion Looks Like
According to reports, the couple is currently in a lockdown in their mansion along with some of their friends. They enjoy their time with the various amenities that are present, and by playing with their dogs in the evening. Here are some pictures of Priyanka Chopra and Nick Jonas' $20 million lavish mansion.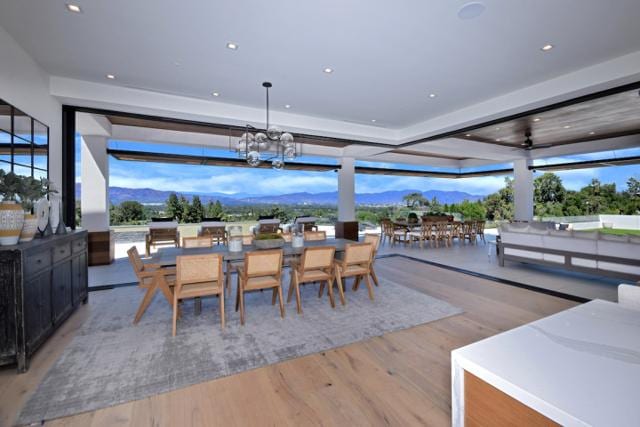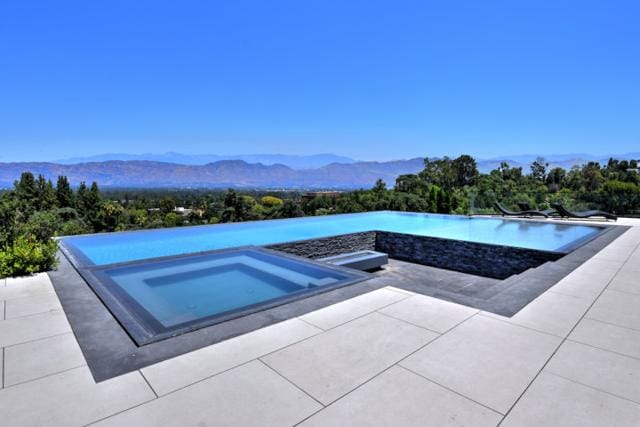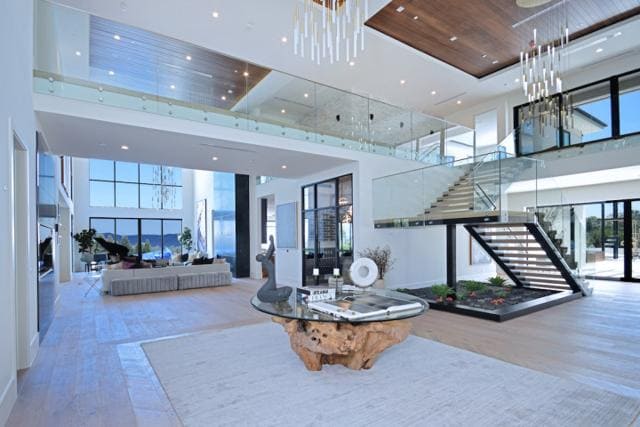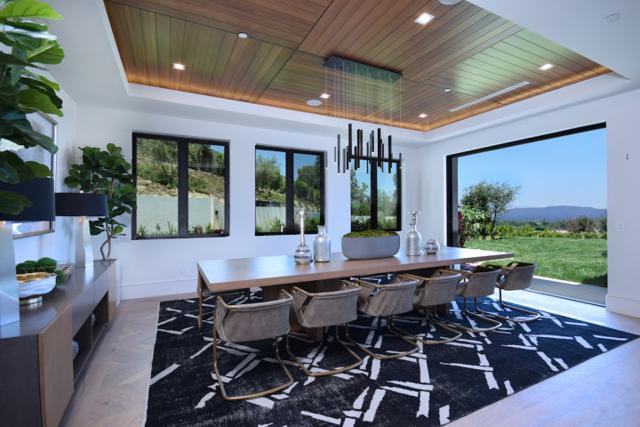 Also Read: Nick Jonas And Priyanka Chopra Enjoy Swimming In The Pool With Daughter