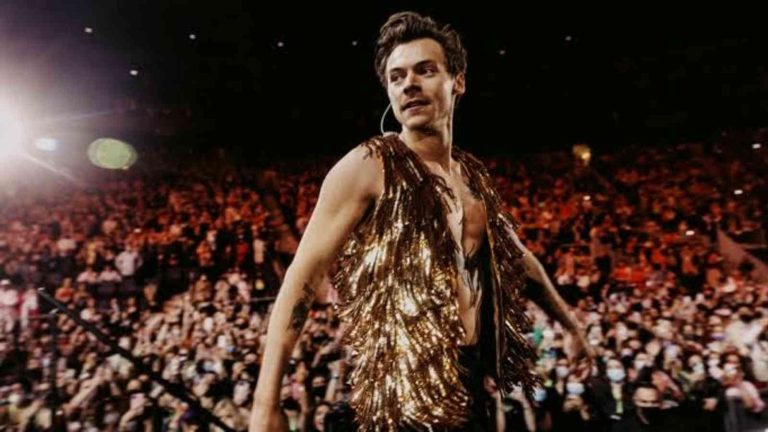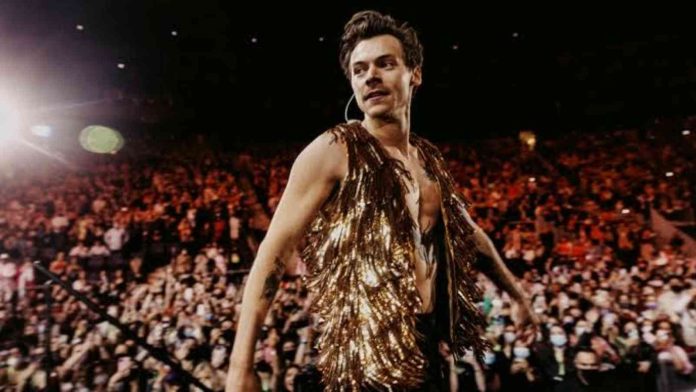 The alumnus of the former boy band One Direction, Harry Styles created history at the Madison Square Garden. He recently won the MTV VMAs for Album of the Year. He is currently doing 'Love On Tour' shows which started on August 20 for his new album 'Harry's House.' On September 22nd night, Harry Styles had the best final show in New York's Madison Square Garden for his current tour.
Harry celebrated the historic 15-night run at the stadium with the arena dedicated to his new album. In order to celebrate this feat, the Garden had a banner raised in honor of creating history. Gayle King, the host at CBS Mornings came to honor Styles' moment. Harry was emotional witnessing the historic moment.
Also Read: Harry Styles Net Worth 2022: How Much Has The One Direction Singer Made?
"I'm Gonna Come Back When Everyone Is Gone": MSG Raises Banner For Harry Styles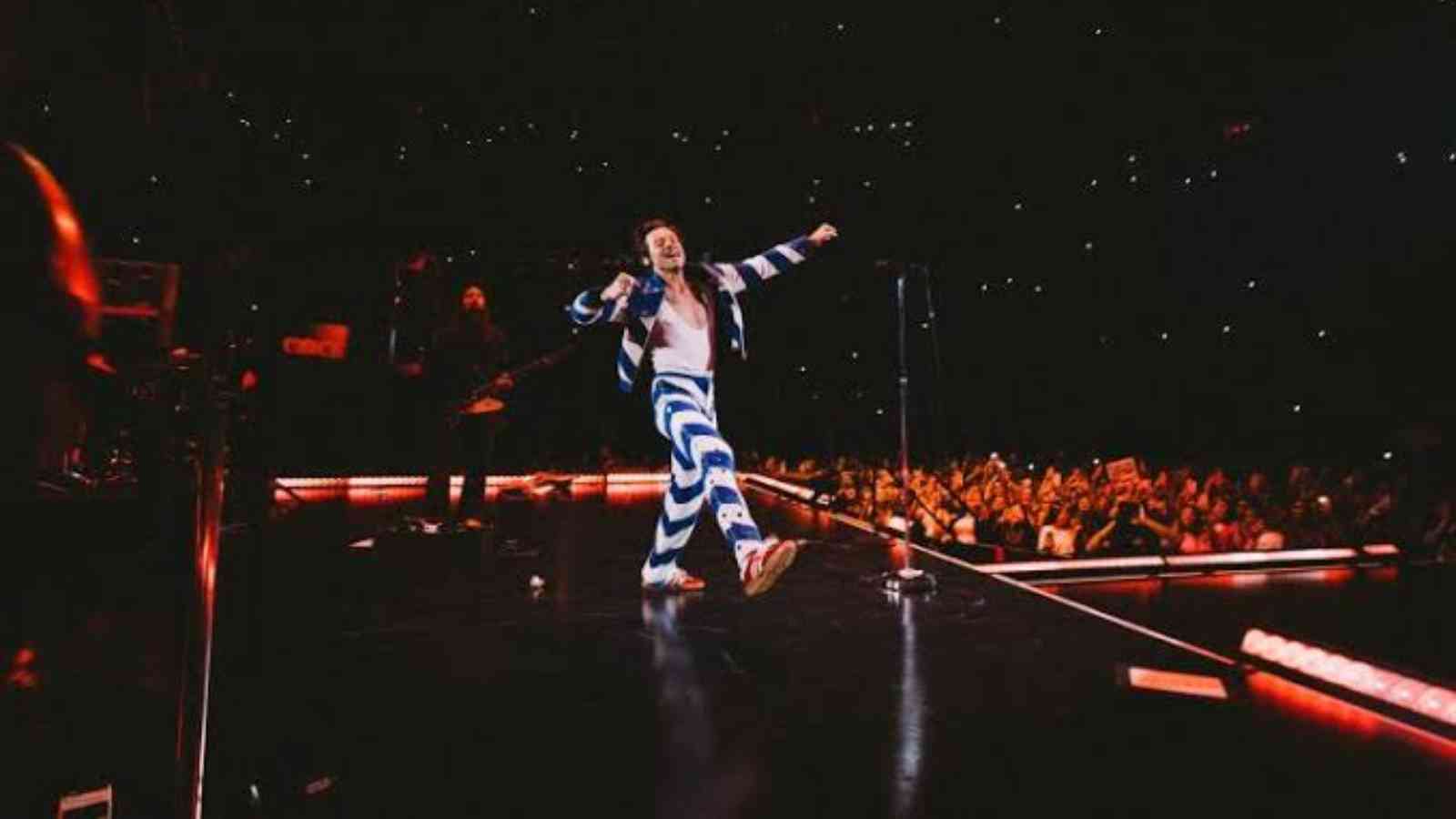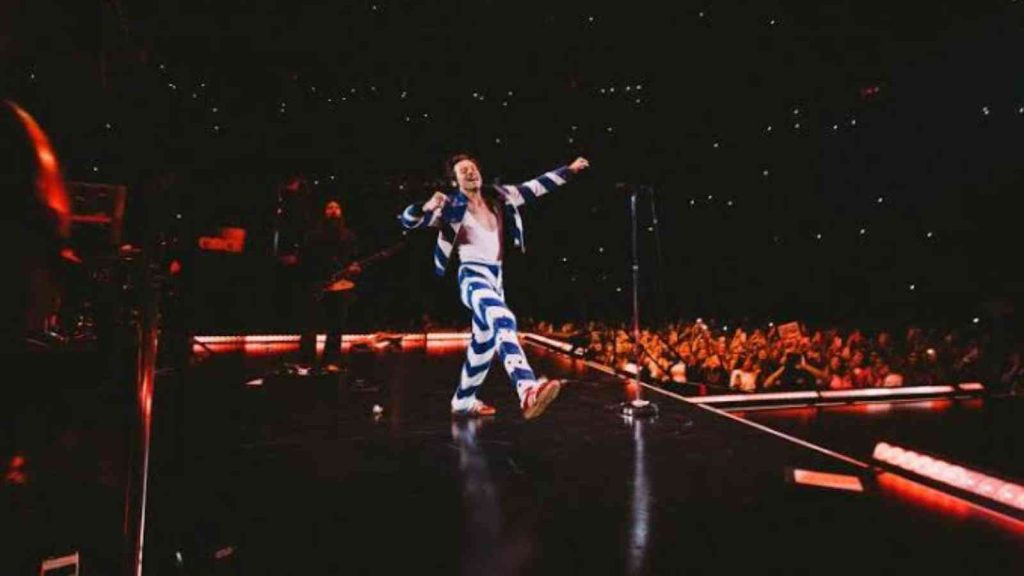 Harry became the third artist in the history of the arena to have the banner raised. The other two artists include the Vermont-origin band Phish, and the Indie Rock artist Billy Joel. Madison Square Garden raised the banner as the artist completed 15-consecutive show runs at the historic stadium in New York. MSG arranged a residency performance for Styles at the stadium starting from August 20, 2022. Styles was honored with the banner during the last show.
Gayle King from the CBS Mornings attended to witness and acknowledge the moment. King unveiled the banner to Styles and the audience at the sold-out event. Audiences received Harry Styles feather boa to mark the event.
King came out at the end of the show and said, "We don't want to say goodnight to you Harry Styles! Madison Square Garden, 15 consecutive nights! That banner will stay forever. Forever."
Soaking at the moment, he extended gratitude to the audience. He said, "To all of you who bought a ticket, thank you so, so much for your support. Things like this don't happen to people like me very often, things like this don't happen to people like me very often at all and I just want to thank you all. You changed my life. Each and every single one of you. Thank you so, so, much! Any time that you come to Madison Square Garden and you see that, you remember it's because of you. That is ours. Thank you so, so much. All of you, thank you, thank you, thank you, thank you! I'm gonna come back when everyone is gone and just look at that for a while."
Also Read: Harry Styles Felt ASHAMED About His Sex Life. Here's Why
'As It Was' Clocked Number 1 On The Billboard For 14 Weeks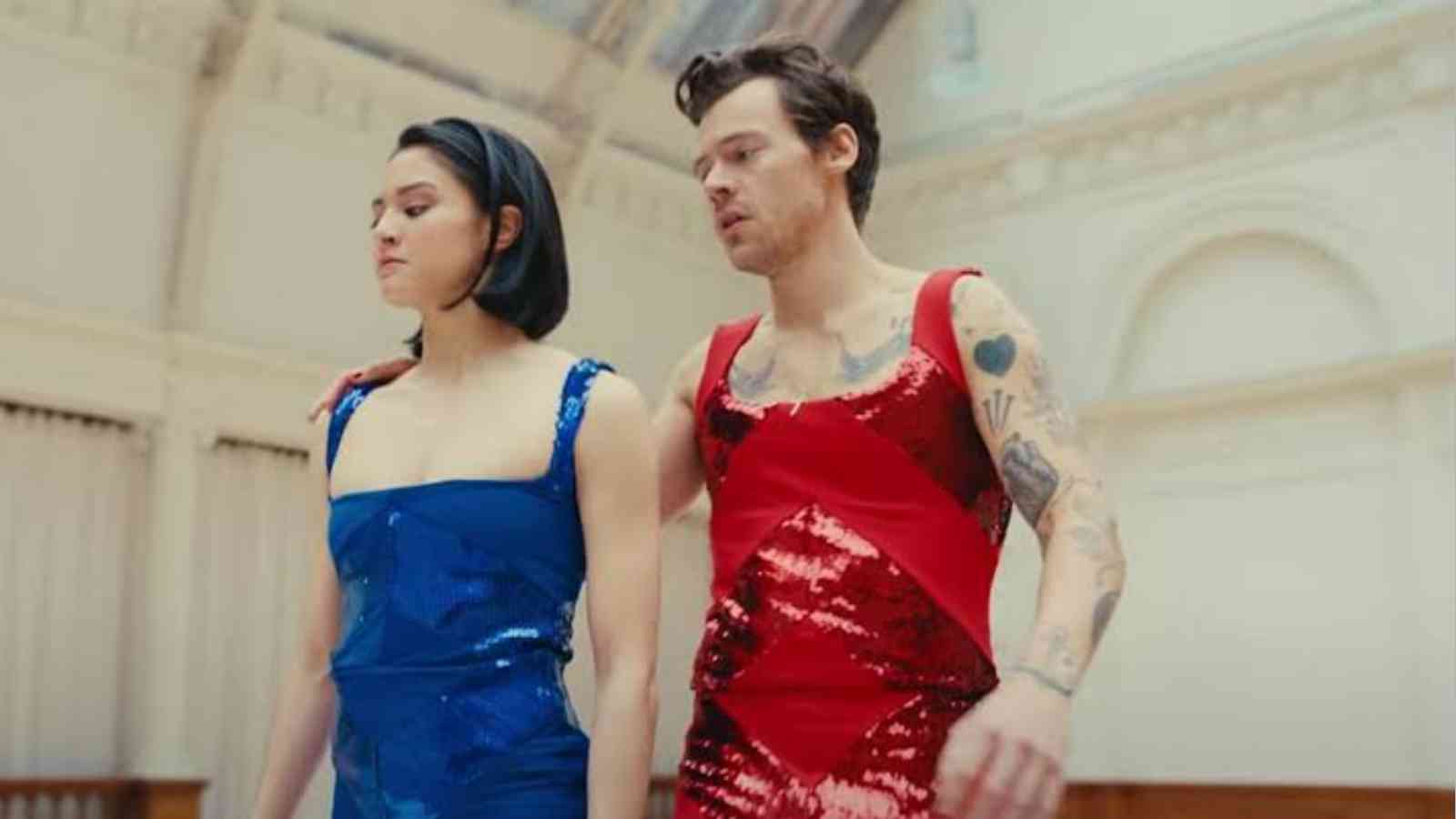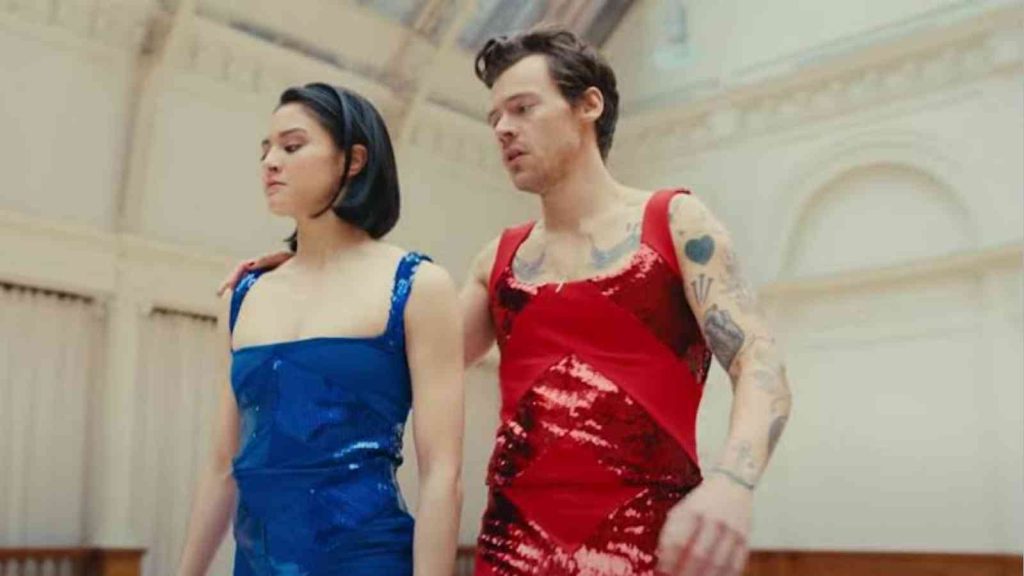 There is more to add to the happiness of the 'Watermelon Sugar' artist. 'As It Was' from his latest album reigned on the Billboard Hot 100 chart for 14 consecutive weeks at No.1. Jim Dolan, the CEO and Executive Chairman at Madison Square Garden appreciated Harry's feat. He said, "Selling out 15 consecutive nights at Madison Square Garden is a massive accomplishment and reinforces Harry Styles as one of the most impactful artists of his generation."
He expanded his appreciation further saying, "It is a testament to Harry and his fans that a banner celebrating this remarkable achievement will hang from the rafters alongside some of the most legendary artists and athletes in history. Harry has already headlined The World's Most Famous Arena several times in his skyrocketing career, and we're honored that MSG was Harry's House for these 15 incredible nights."
Also Read: "Went To Venice To Spit On Chris Pine": Harry Styles Jokes About The Spitting Rumor