Billie Eilish is known for her boldness when it comes to her life choices. Be it dating someone against her fans' wishes, or having a tattoo that many find inappropriate; Billie is known for her confidence against mass criticism.
The artist added another tattoo to her body recently, one that many labeled inappropriate and garnered a lot of negative criticism from fans and social media users. Here's what the new tattoo is and why fans think it's problematic.
Related: Billie Eilish Health Update: Singer Contracted Covid During A Recent Trip To Europe
Billie Eilish's New Tattoo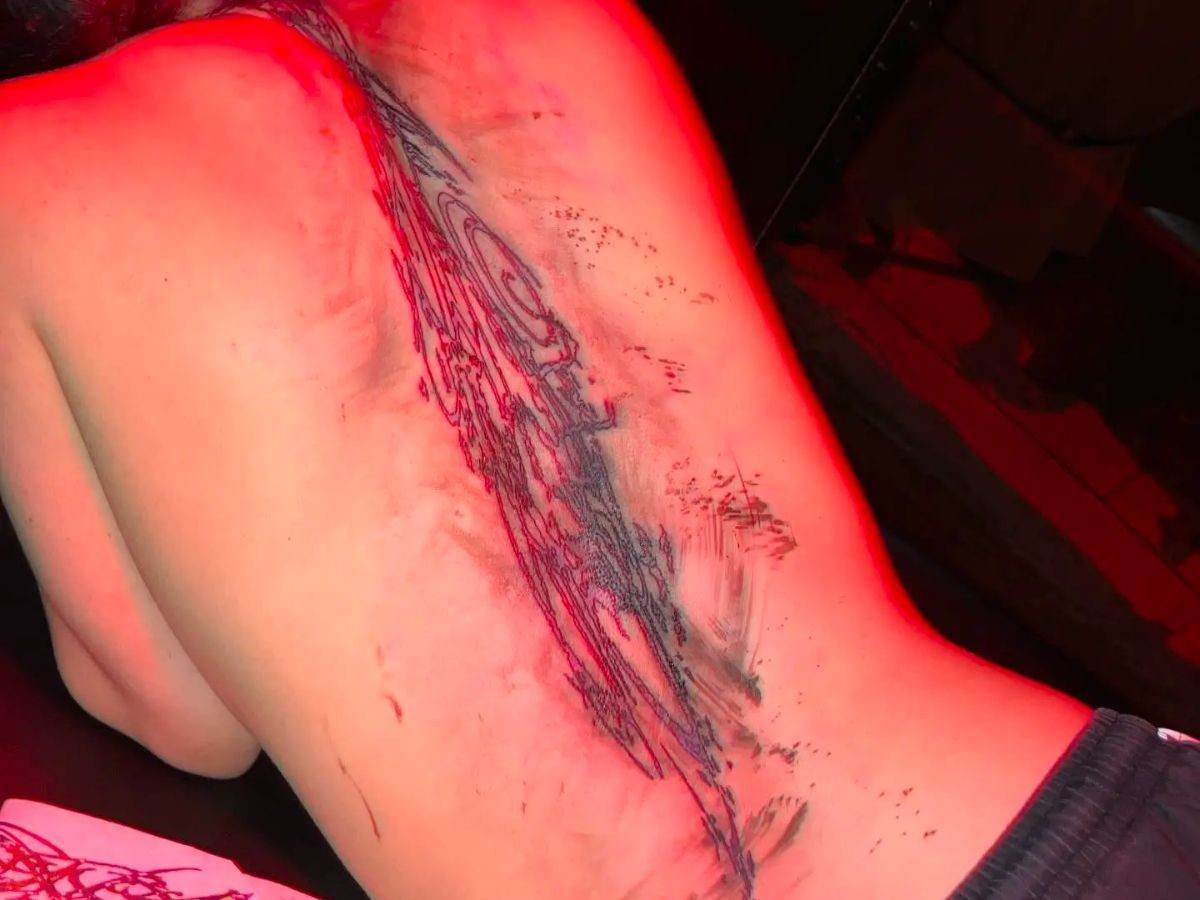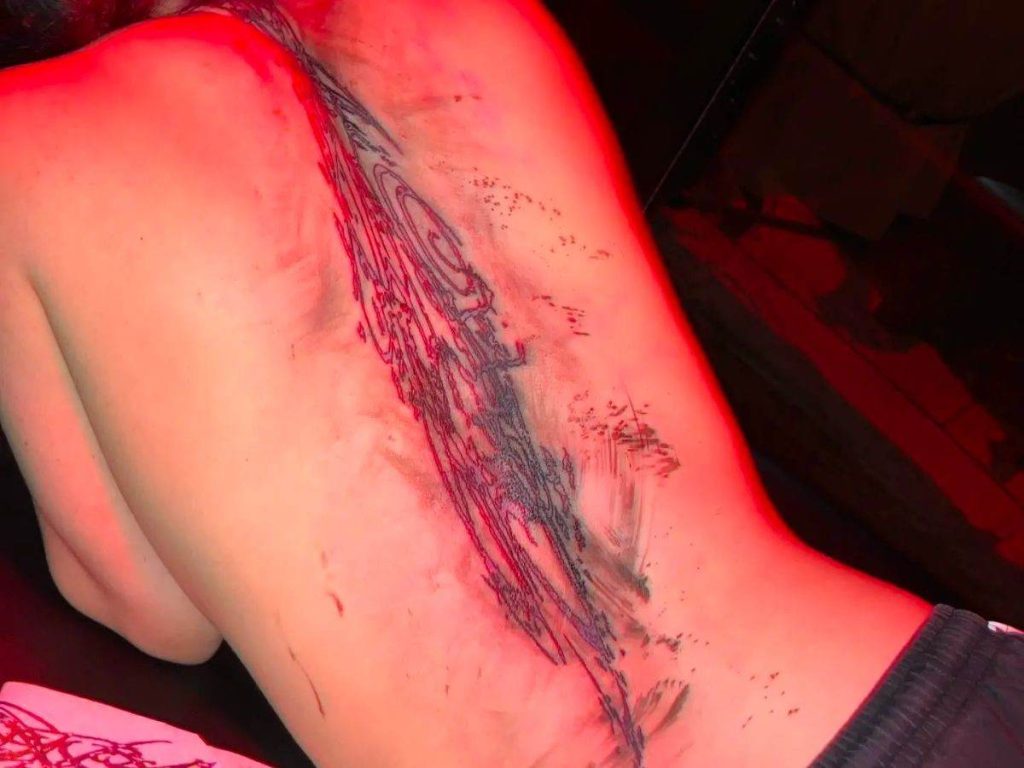 On Friday, Billie debuted a new tattoo on her back in a topless picture. The tattoo completely covers her spine, starting from her neck and ends on her waist.
The design resembles sword scars and henna designs. It's unclear on what the tattoo is about; it looks like an abstract design that could mean anything.
This isn't Billie's first tattoo. She previously revealed a chest tattoo that says 'Eilish' and some tattoos on her hand of fairies. Billie described the fairy tattoos as her 'sweet little guardian angel fairies' and is an inspiration from her favourite childhood book, 'Fairyopolis' by Cicely Mary Barker. She has another tattoo on her thigh of a dragon.
In Case You Missed It: Jesse Rutherford Pens Disturbing Lyrics For Billie Eilish In New Song 'POV'
"Ugly And Horrifying" Fans React To Billie's New Tattoo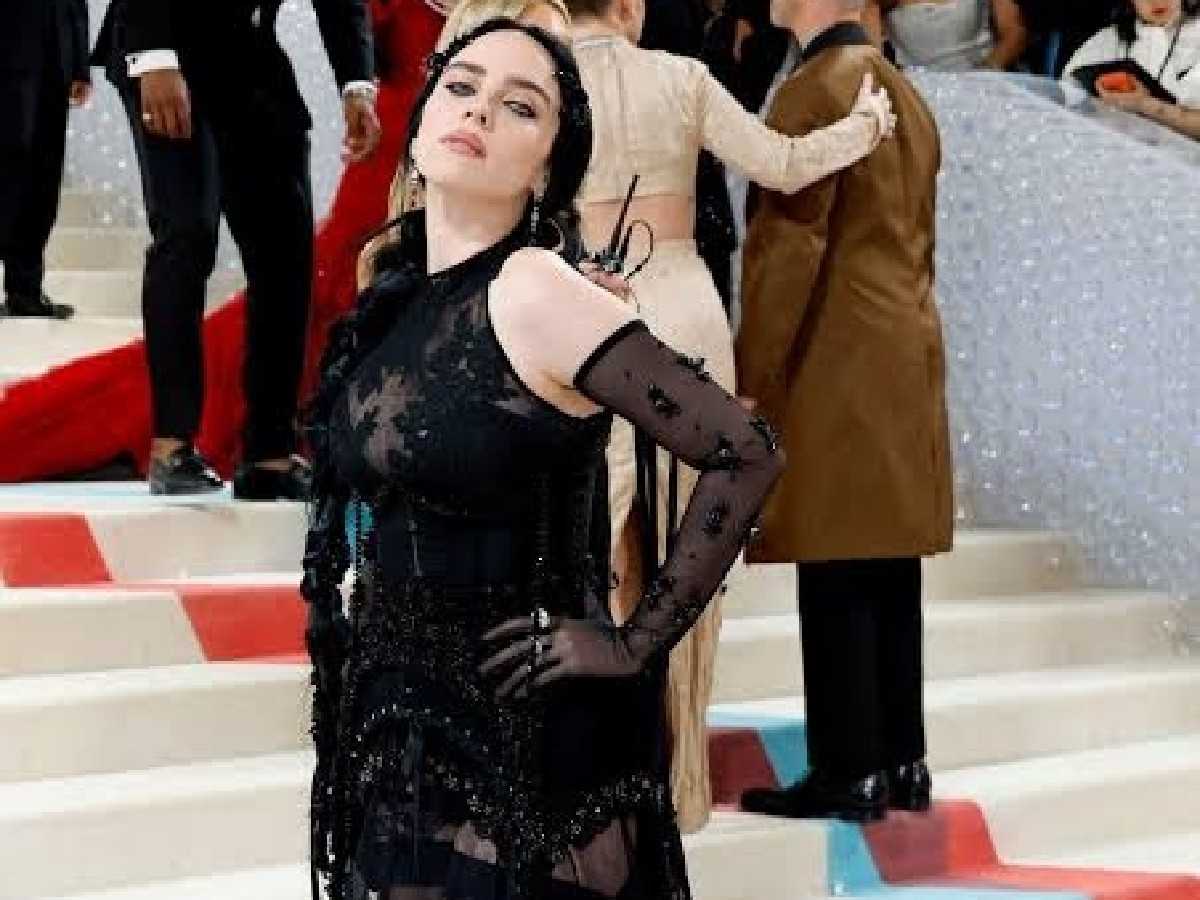 Fans on X were confused on what Billie's new tattoo meant, with many speculating it to be something related to 'Stranger Things' while some just said it looks like a random scribble.
One user wrote about how the tattoo looks like she was lashed by someone.
Why does it looks like she got lashed pic.twitter.com/nkUEYldfZB

— Humour Verse (@HumourVerse) October 18, 2023
While another said that it looks like she was tortured.
Looks like she went through a torture 😫😫 pic.twitter.com/ft6pGXDqbp

— Shadyyee (@chockietee) October 18, 2023
Another user wrote that it looks like a toddler made it.
Looks like a toddler with a marker went to town…

— I am a… (@tjs683) October 18, 2023
Another user compared the tattoo to a chicken scratch.
October 18, 2023
Some also labeled the tattoo as 'satanic'
It's giving satanic… not surprising

— RF (@ragnarfootyy) October 18, 2023
You Might Like To Read: "Suck My Absolute C**k And Balls": Billie Eilish Is Fuming At Critics Who Called Her A Sellout After Embracing Femininity