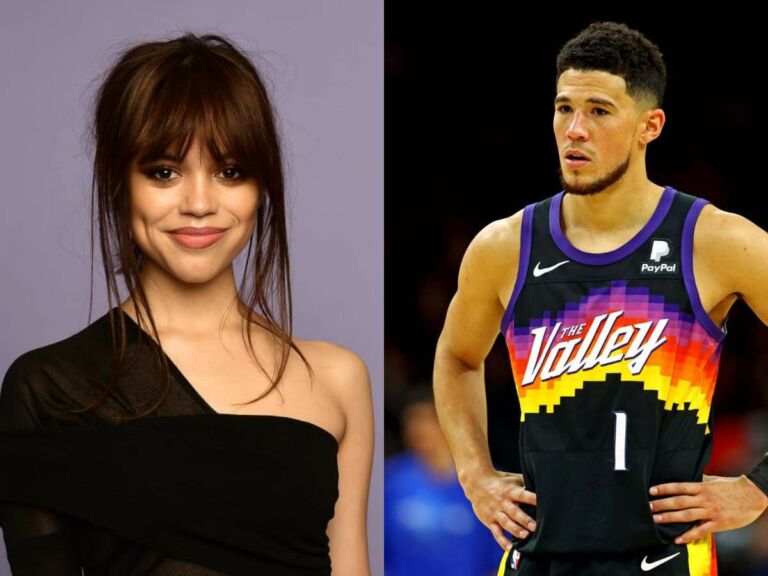 Jenna Ortega is best known for playing the role of Wednesday Addams in the Netflix original series 'Wednesday'. Ortega started acting as a child and received prominence for playing young Jane in the series 'Jane The Virgin'. She has also played roles like Harley Diaz in the Disney series 'Stuck In The Middle' and Ellie Alves in the Netflix series 'You'. She has also starred in movies like 'The Fallout', 'Scream', 'Scream VI', and 'X'. On the other hand, Devin Booker is a professional basketball player. He plays for the Phoenix Suns in the National Basketball Association (NBA). Booker has played for the Phoenix Suns since 2015 and also played for Kentucky Wildcats in college basketball. He came into prominence when he dated model Kendall Jenner on and off for approximately two years.
Now rumors have been swirling that the basketball star is dating the Wednesday actress. Are the relationship rumors true? Read on to find out if Ortega and Booker are dating or not.
Related: Jenna Ortega Anti-Semitic? Here's Why Twitter Is Defending Her Remark About Palestinians
Is Jenna Ortega In A Relationship With Devin Booker?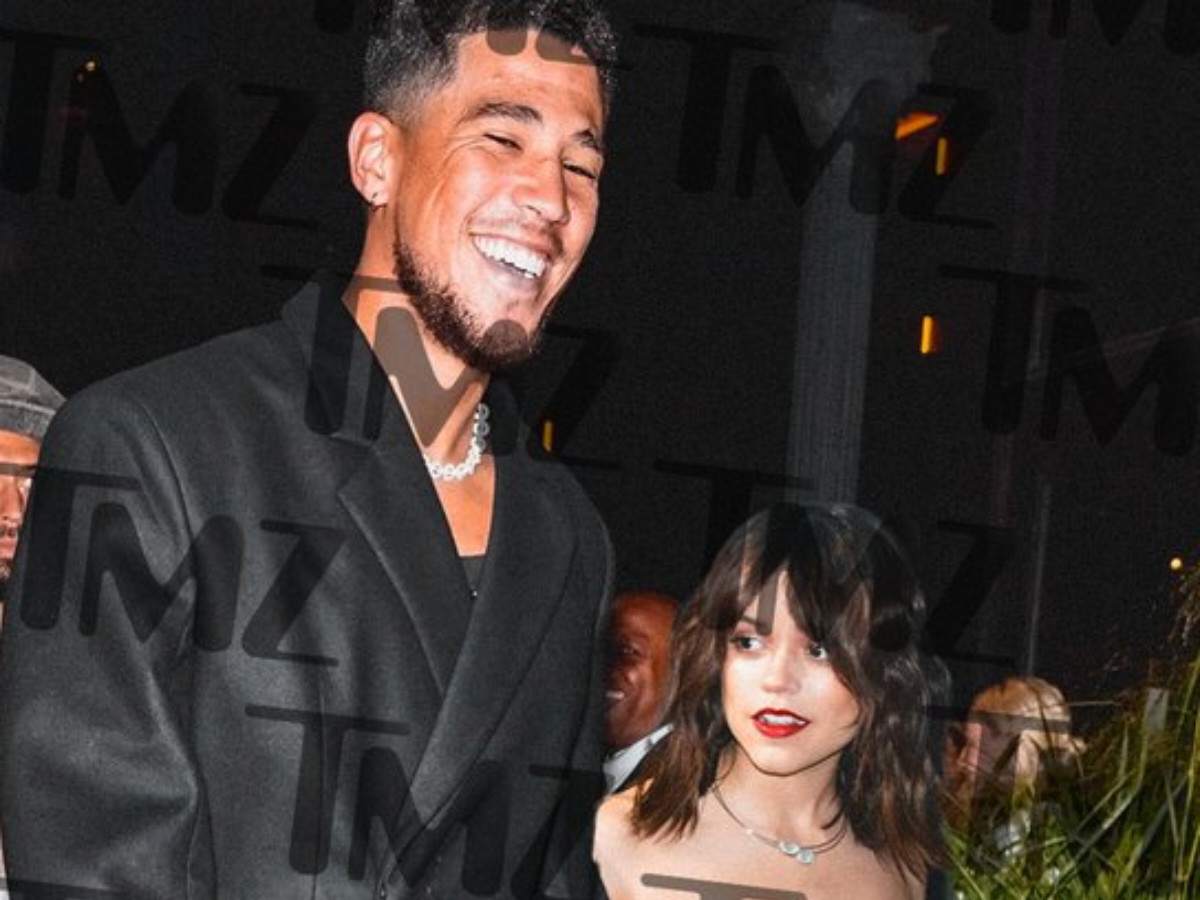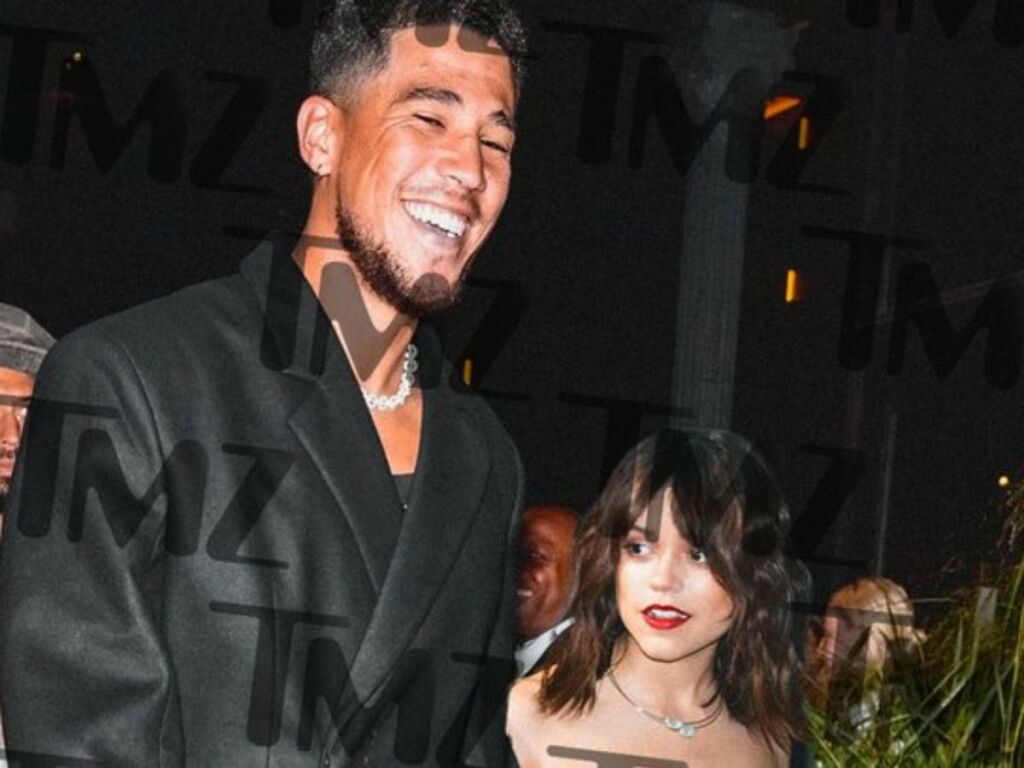 The past week rumor mills started churning out that the 'Wednesday' star Jenna Ortega was reportedly dating Basketball star, Devin Booker. The rumors started when a Twitter account named Buttcrack Sports posted a picture of the duo walking hand in hand and photographed by the paparazzi after a dinner date. The picture shocked netizens and everyone started scratching their head at the viral photo wondering if it was real.
Well, now we can confirm that the picture was in fact edited to make it look like Ortega and Booker were walking hand in hand. The picture of the two was made using two entirely different photos of them on different days. The photo of Booker used in the edit was from when he was spotted after a solo night out. Whereas, Ortega's photo was taken from her red carpet appearance for the 'Scream VI' premiere. The picture also has fake TMZ watermarks and has not been posted by the publication. So yes, the entire story about Devin Booker dating Jenna Ortega is fake and entirely made up by the internet.
In Case You Missed It: Jenna Ortega Is Similar To Her Character In 'Wednesday'. Here's How
Ortega And Booker's Dating History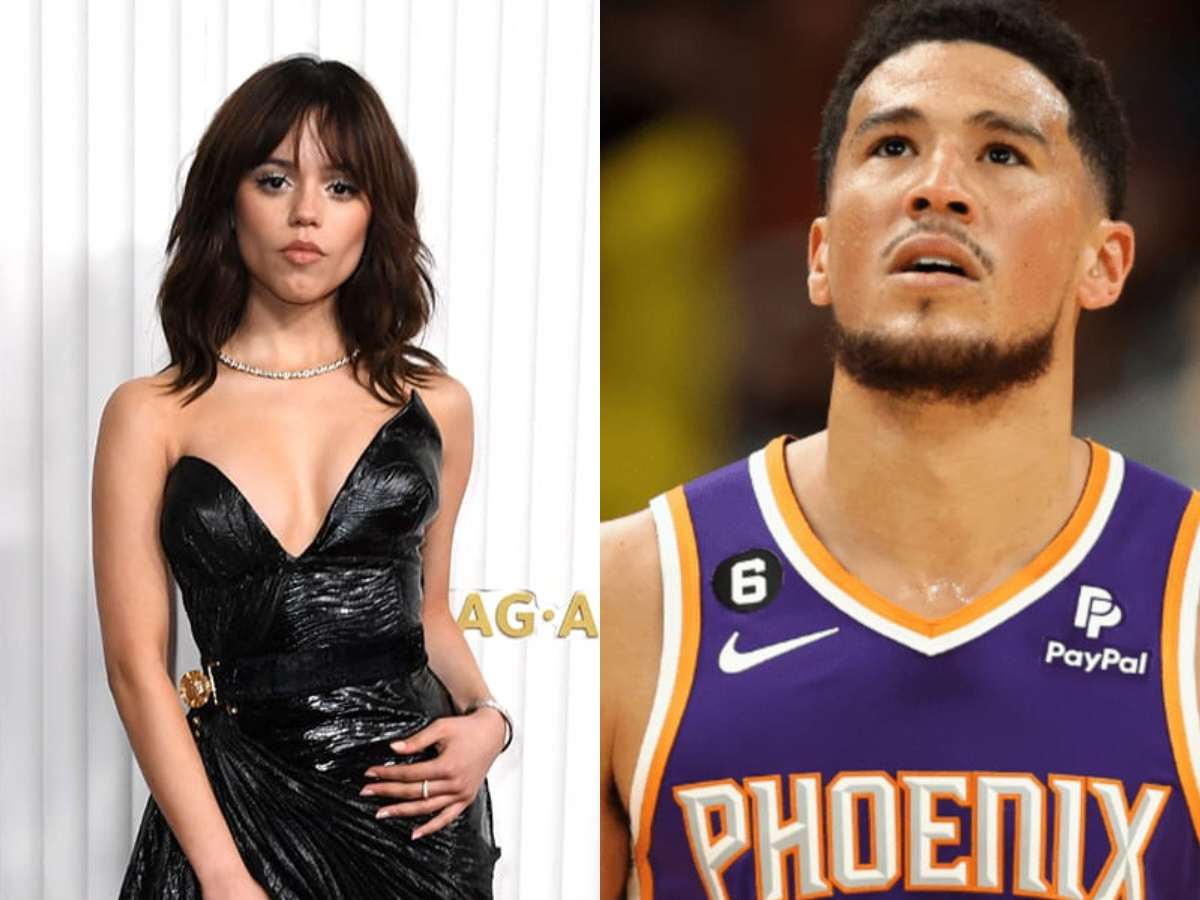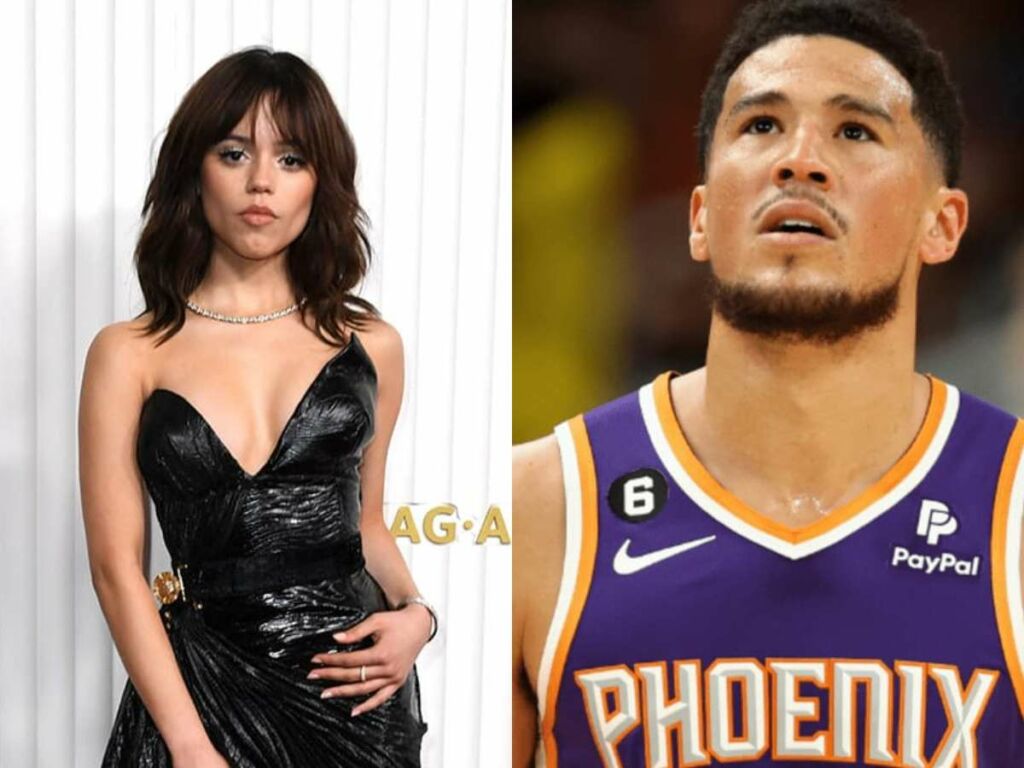 Jenna Ortega has been vocal about being single and not interested in a relationship. She said, "I hate being googoogaga over a boy, I think it's secretly a pride thing. It's a problem with a lot of female characters, that a lot of them are guy oriented or what they're expressing or emoting is based on a guy's position and a guy's story." She also added saying, "Maybe I am too obsessed with my work, but the idea of relationships stresses me out."
Jenna Ortega hasn't shared any relationship details online. She dated actor Asher Angel in late 2018. The duo was seen together on Halloween that year and they also made many red carpet appearances. The actor was also linked to singer Jacob Sartorius but she has denied all the rumors saying she hasn't dated many people that the media have reported about.
Devin Booker on the other hand has been involved in many high-profile relationships. Booker dated Jordyn Woods in the summer of 2018. At the time, Woods was the best friend of Kylie Jenner. They dated for a brief while. After their breakup, Booker started dating model Kendall Jenner in early 2020. They briefly broke up in May-June 2022 but rekindled their relationship in late June-July 2022. They finally broke up in November 2022.
You May Also Like To Read: Why Jenna Ortega Didn't Return For 'You' Season 4?