The 29th Screen Actors Guild Awards, often known as SAG Awards, were held on February 26, 2023, at the Fairmont Century Plaza in Century City, California. The SAG-AFTRA actor's organization, which serves as the awards' host, recognizes the actors' great performances from the previous year. All of the actors and actresses affiliated with the guild participate in the voting procedure for the awards. There was a lot of excitement around the 2023 SAG Awards, and several A-list celebrities attended the red carpet and award ceremony. The big winner on the night was Michelle Yeoh who bagged two awards. Yeoh bagged both Best Actress as well Best Ensemble Cast in a Motion Picture.
The movie 'Everything Everywhere All At Once' bagged four awards and was the major winner. The movie broke records and nabbed the most number of awards in a single night. For the same movie, Yeoh won both of her awards. With her win in the Best Actress category, Yeoh is now the first Asian as well as the first Malaysian to win the big honor.
Related: Screen Actors Guild Awards 2023: Complete List Of Winners
Michelle Yeoh's Inspiring Speech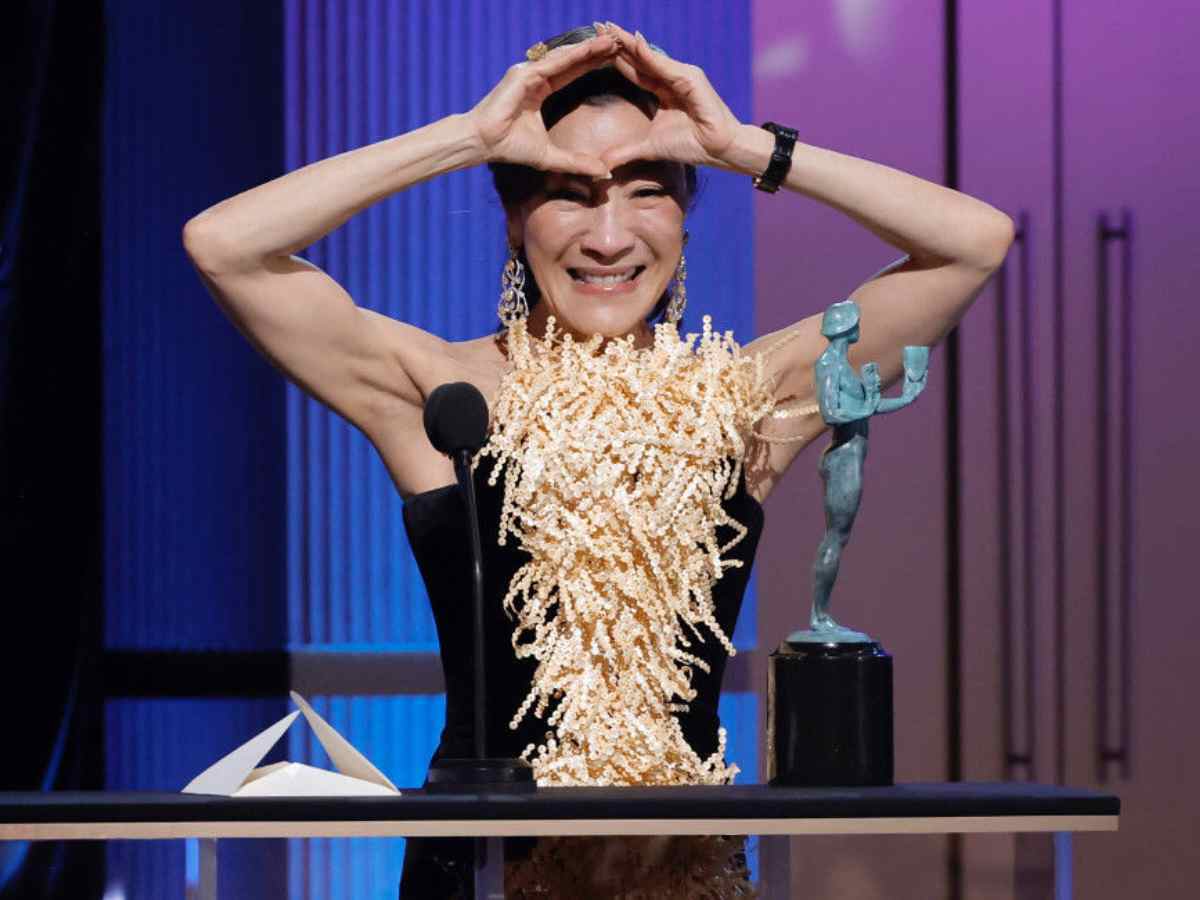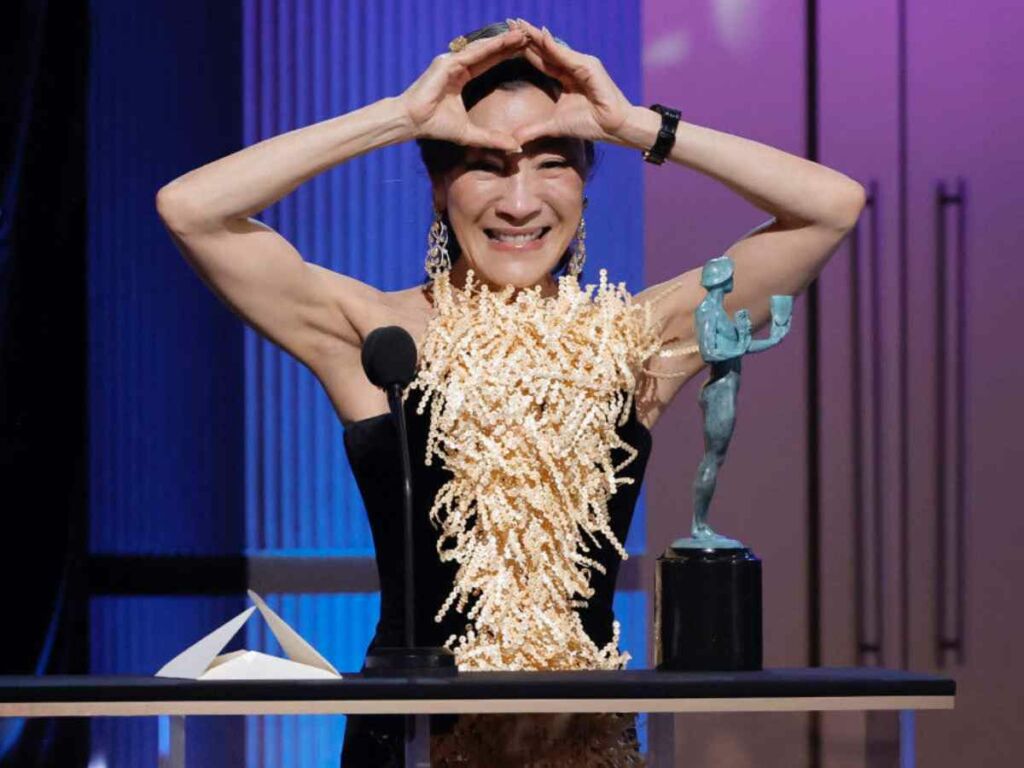 Michelle Yeoh won the Best Actress award, upsetting the likes of Cate Blanchett, Ana de Armas, Viola Davis, and Danielle Deadwyler. Blanchett was expected frontrunner according to industry experts but Yeoh was also expected to close in on the award. Hence, Yeoh was understandably surprised and emotional when announced the winner.
After being speechless for a few seconds, Yeoh said, "SAG-AFTRA, to get this from you, who understands what it is to get here, every one of you knows the journey, the roller-coaster ride, the ups, and downs. But importantly, we never give up. I thank you for your love, for your support because I know I'm up against titans, rightly so."
Yeoh took a moment to reflect on the moment. Visibly emotional, she only managed to drop the F-bomb. The crowd went bonkers and applauded her. Yeoh continued by saying, "Thank you, thank you, thank you. This is not just for me. This is for every little girl that looks like me. Sally Field, you said all the right things. We're here because we love what we do and we'll never stop doing this because we really, really love it. But thank you for giving me a seat at the table because so many of us need this."
She also said how her mom would've enjoyed the moment with her. She said, "Tonight you have shown us that it is possible," and concluded, "And my mom will be eternally grateful to you."
In Case You Missed It – SAG Awards 2023: Christina Applegate Attends Her "Last Awards Show" Amid MS
Yeoh's Experience Of Working On The Film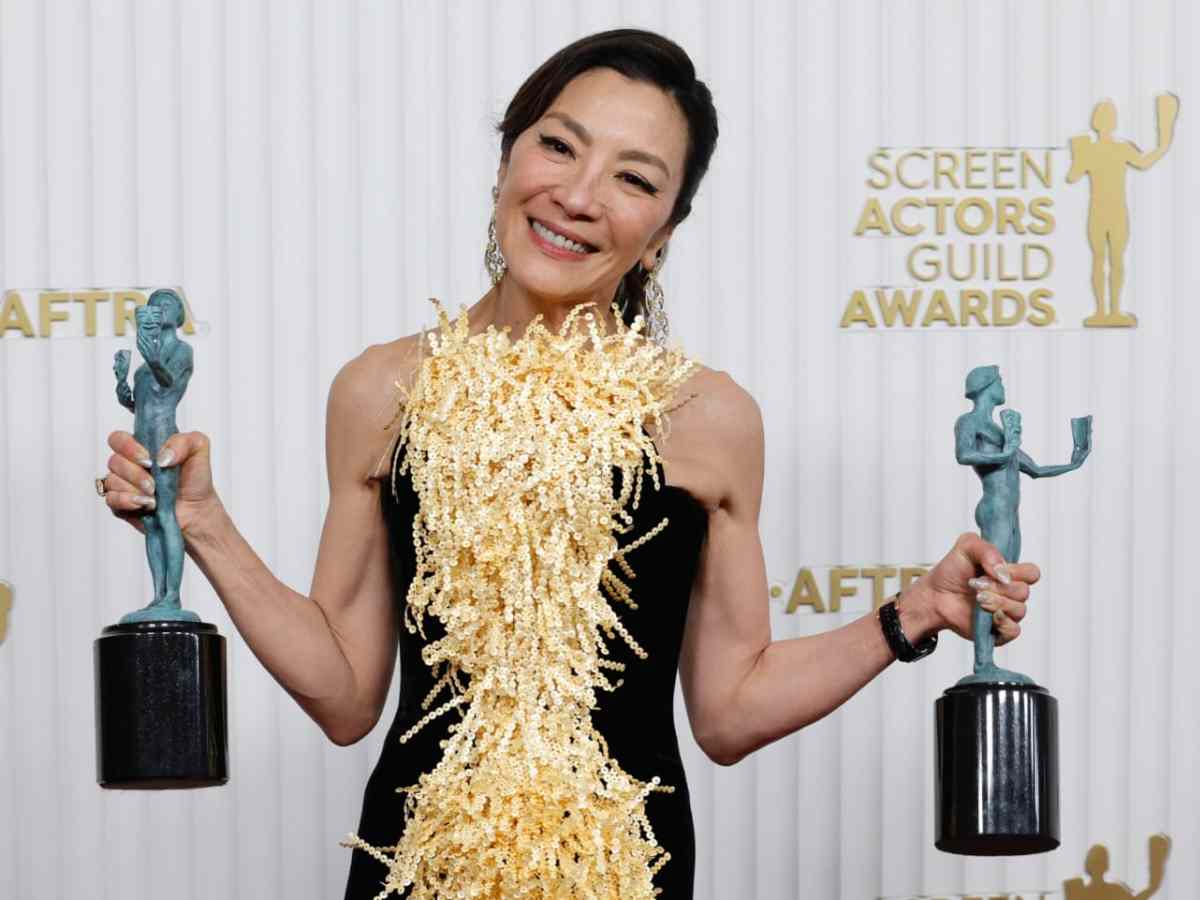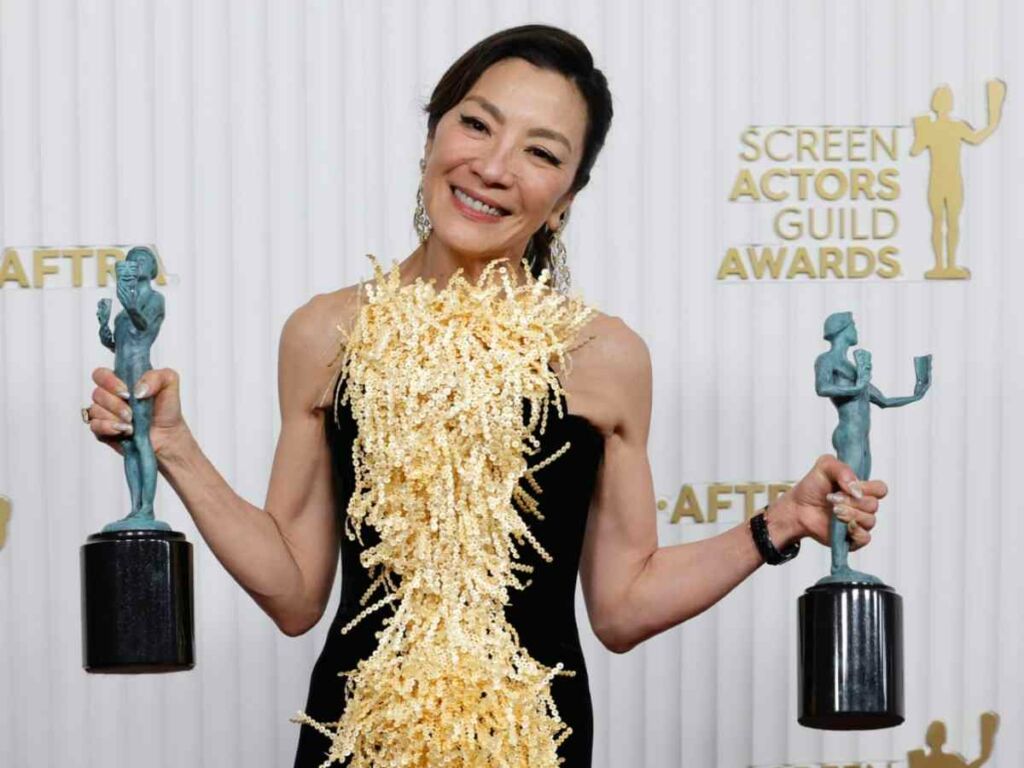 Earlier while talking on the red carpet, Michelle Yeoh shared her experience working on 'Everything Everywhere All At Once' film. She said, "I think this whole journey for all of us, I think, started just before the pandemic. On the day of lockdown, it was the 38th and the final day of shooting for all of us. And then it was two years during the pandemic, it was edited for two years. And then last year, in March, we released our baby to the world." She said how long the wait for the film was and during these times the cast was very scared and hopeful.
Yeoh also continued and said, "It's been so tremendous, the global response and how it has resonated with different generations. Whether it's mothers or daughters, husbands or wives, so that has been the most rewarding for all of us as the cast." She also talked about how, "as a cast, you never really know, but this time, and a year later, we're here!" She also hopes that for every film she makes, she hopes people discover something new in her.
She continued by expressing her enthusiasm and encouragement for this point in her career. "What [is special about] this moment in my career is having so many people who look like me, especially the younger generation [of Asian actors], come up to me and say, 'Finally, I can see myself doing all these kinds of things because you are doing it.'" The SAG wins have boosted Yeoh's chances at the Oscars which are up for grabs on March 12, 2023.
You May Also Like To Read: SAG Awards 2023: 'Everything Everywhere All At Once' Actor Ke Huy Quan Creates History