The conflict in Palestine and Israel has caused many celebrities to pick sides, and they have been voicing their opinions on the war. While many were appreciated, some were bashed, and many remained silent and neutral, causing fans to question them.
Among everyone else, here are some celebrities who have openly chosen a side, while some have decided to stay neutral on the issue.
Related: Is Dave Chappelle Supporting Palestine Amidst Israel And Hamas' War?
Celebrities Who Support Palestine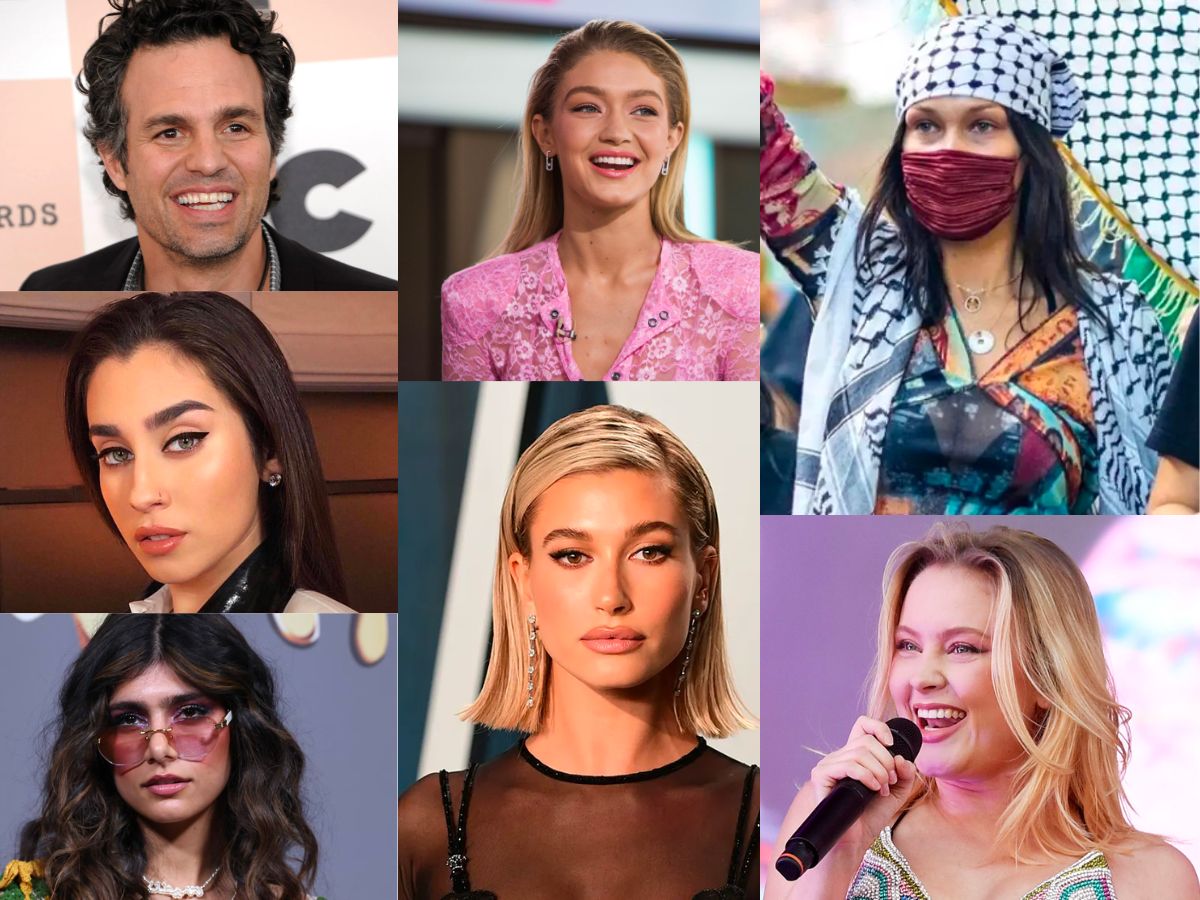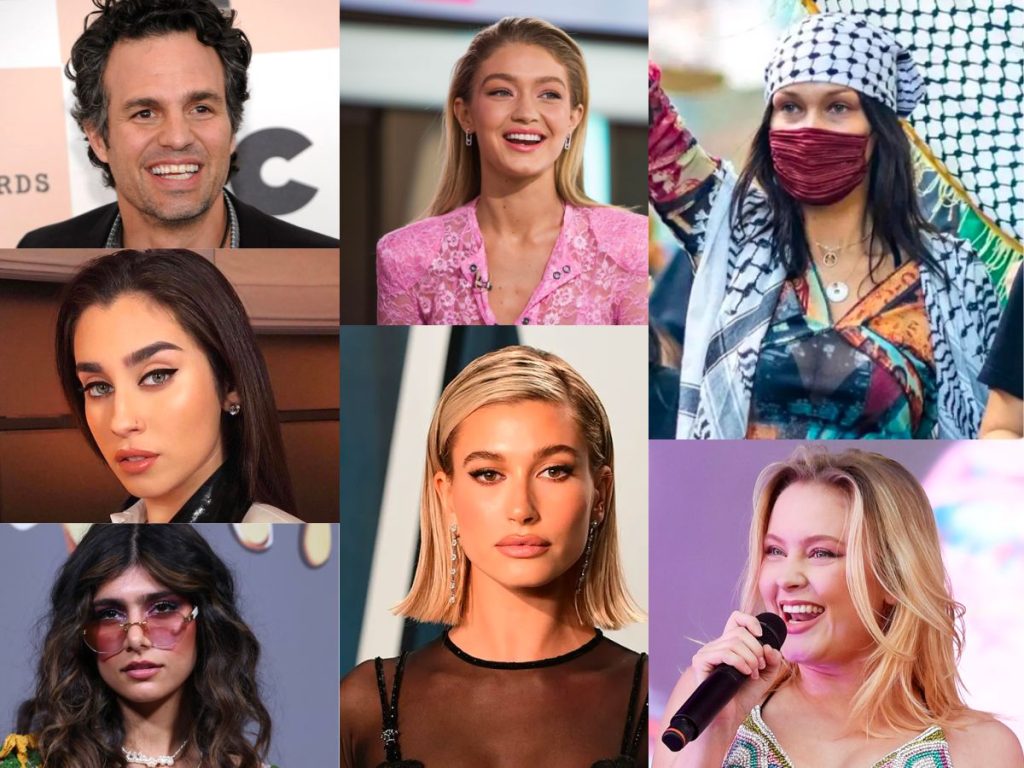 Bella Hadid has always been a fierce supporter of Palestine. Taking to social media, the model shared posts on the atrocities being done towards the Palestinians and how civilians can help. She herself also participated in the post and has made donations and spread awareness about the war.
I love that Bella Hadid not only double downed on her support for Palestine despite death threats- but used her platform to center nemahsis artwork, a Palestinian singer who was dropped from her label due to being anti-Zionist pic.twitter.com/CTVyWzASjv

— sal 🫐 (@ghostinmypocket) October 26, 2023
Mark Ruffalo too came out in support of Palestine.
"…I am calling for a ceasefire and I am calling for the immediate safe return of hostages. This position is an expression of humanity and morality that I am proud to have been raised with and learned from. I want both Israelis and Palestinians to be safe. I want us all to be…

— Mark Ruffalo (@MarkRuffalo) October 26, 2023
Lauren Jauregui also spoke about in support for Palestine.
lauren jauregui @LaurenJauregui pic.twitter.com/M2bcmbH6KK

— mari⸆⸉🩵 | #CeaseFireNOW 🇵🇸 (@jangsmocha) October 28, 2023
Zara Larsson spoke up about the conflict, about how Ukraine got everyone's support but Palestine isn't.
zara larsson has BEEENNN supporting palestine since forever. she's always on the right side of history pic.twitter.com/wigqMBCwxd

— mini⁷ ♀ 🇵🇸 (@postrgirI) October 8, 2023
Mia Khalifa has been using her platform to spread awareness about Palestine and is advocating for peace.
mia khalifa @miakhalifa pic.twitter.com/iChq5kxGuc

— mari⸆⸉🩵 | #CeaseFireNOW 🇵🇸 (@jangsmocha) October 28, 2023
Gigi Hadid has also voiced her support for Palestine, something that even made the Israeli government attack her online. Both the Hadid sisters have been getting threats for their statements.
Gigi Hadid is threatened by the Israeli Govt. because she supports Palestine, Israeli govt. threatened her, by saying
"🆆🅴 🆂🅴🅴 🆈🅾🆄" on its official account. It is stated that Gigi Hadid and her family have received threats.#GigiHadid #Gaza_Genocide pic.twitter.com/nrAuLPZG07

— Umair (@Dr_MianUmair1) October 23, 2023
Hailey Bieber also came out in support for Palestine.
I never saw this coming. pic.twitter.com/gwmc9zBmT4

— Januar Haikal (@Januarhaikal) October 15, 2023
In Case You Missed It: "Kim Needs To Be Stopped": Netizens React As Kim Kardashian Lies To North West About Palestine's Flag Being Brazilian Flag
Celebrities Who Support Israel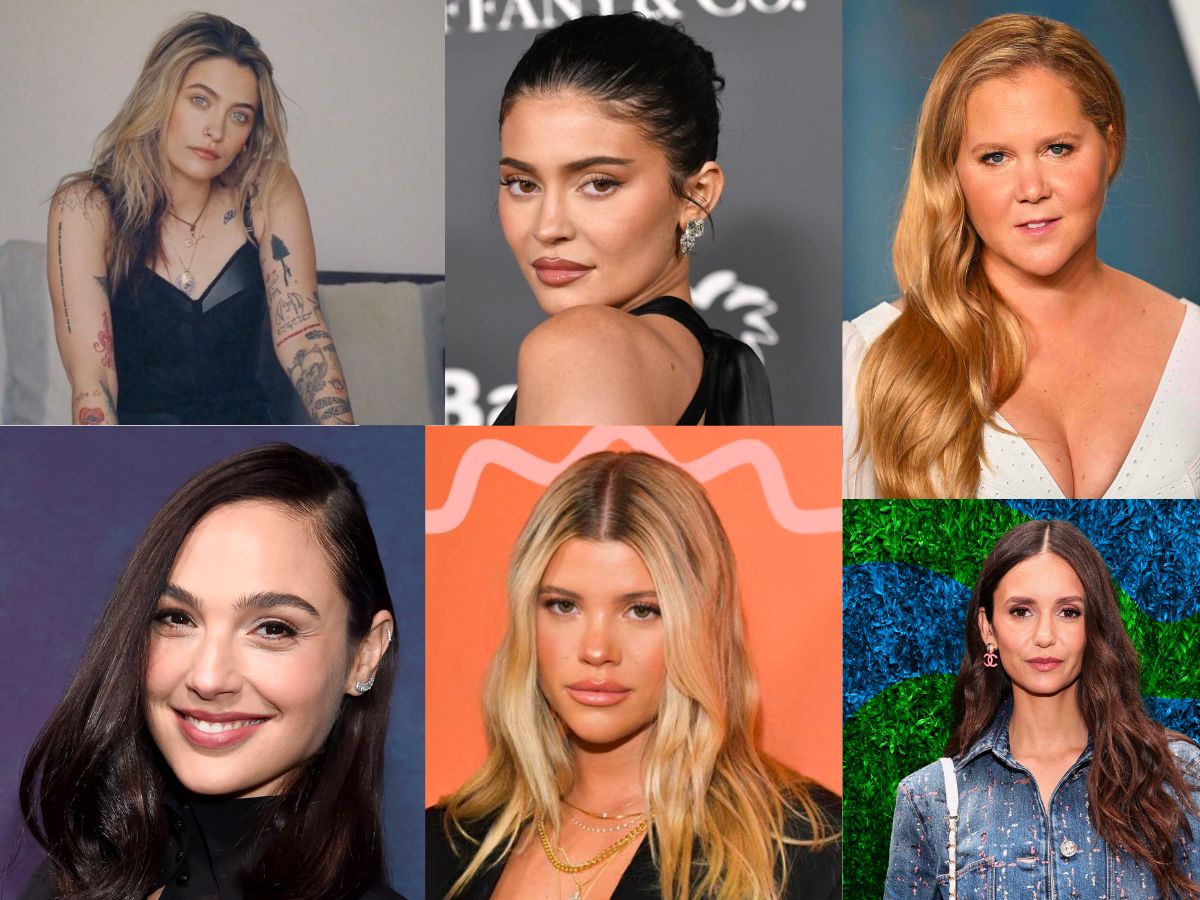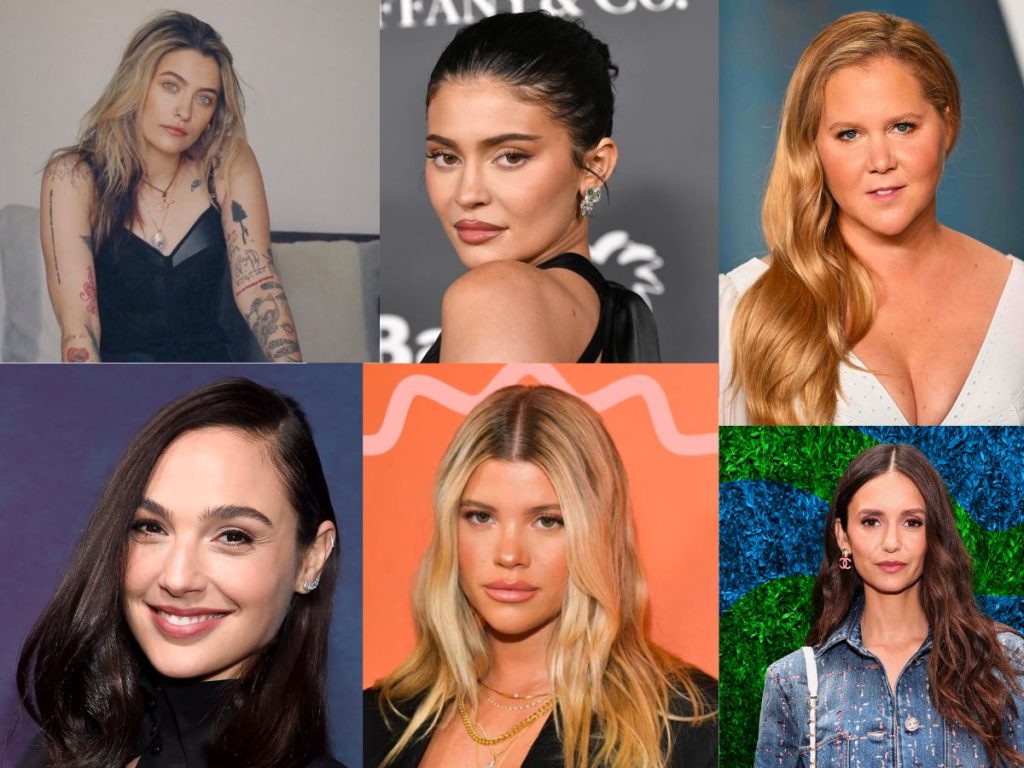 Many celebrities have shown solidarity against Israel by posting "I stand with Israel" on their stories.
Sofia Richie stands with Israel.
Sofia Richie shows support for Israel amid the current escalation between Israel and Palestine.#FreePalestine.🇵🇸 pic.twitter.com/THPy8SXqNJ

— Pop Faction (@PopFactions) October 7, 2023
Nina Dobrev too, stands with Israel.
Nina dobrev pic.twitter.com/wVoRekmqfL

— DUL🎀 (@dolchiie) October 7, 2023
Nina dobrev I won't forget how u stand with israel and not with Palestine @ninadobrev

— eva (@ccyberbott57) October 23, 2023
Kylie Jenner also recently faced backlash for supporting Israel.
kylie jenner, the most privileged rich white woman in america, supporting israel while not saying anything about how israel has treated palestine. @gigihadid @bellahadid you have a demon in your inner circle. pic.twitter.com/hakQjJ9qaP

— jacario (@iSwaIIow) October 7, 2023
Gal Gadot has used her platform to speak in support of Israelis, being one herself.
These are all members of the same family, 10 of them, all being held captive by Hamas.

Take a minute and let that sink in.

Children, mothers, grandparents, all been taken from their homes and not heard from since last Saturday

What if this was your family? #BringThemBack pic.twitter.com/wBlHkk5anw

— Gal Gadot (@GalGadot) October 14, 2023
Amy Schumer has loudly supported Israel, resulting in most of her fans being upset with her stances.
October 31, 2023
Amy Schumer is the perfect example of someone who was taught biased history of Palestine and Israel. She's sharing such ignorant stuff on her Instagram and spewing such vile comments about Gazans.

— niki p (@tweetsbynikita) October 30, 2023
Paris Jackson too, stands with Israel.
Paris jackson pic.twitter.com/rEr1Tx8bQ7

— DUL🎀 (@dolchiie) October 7, 2023
In Case You Missed It: Taylor Swift Is Connected To Israel-Palestine War Now. Here's How
Celebrities Who Have Stayed Neutral On The War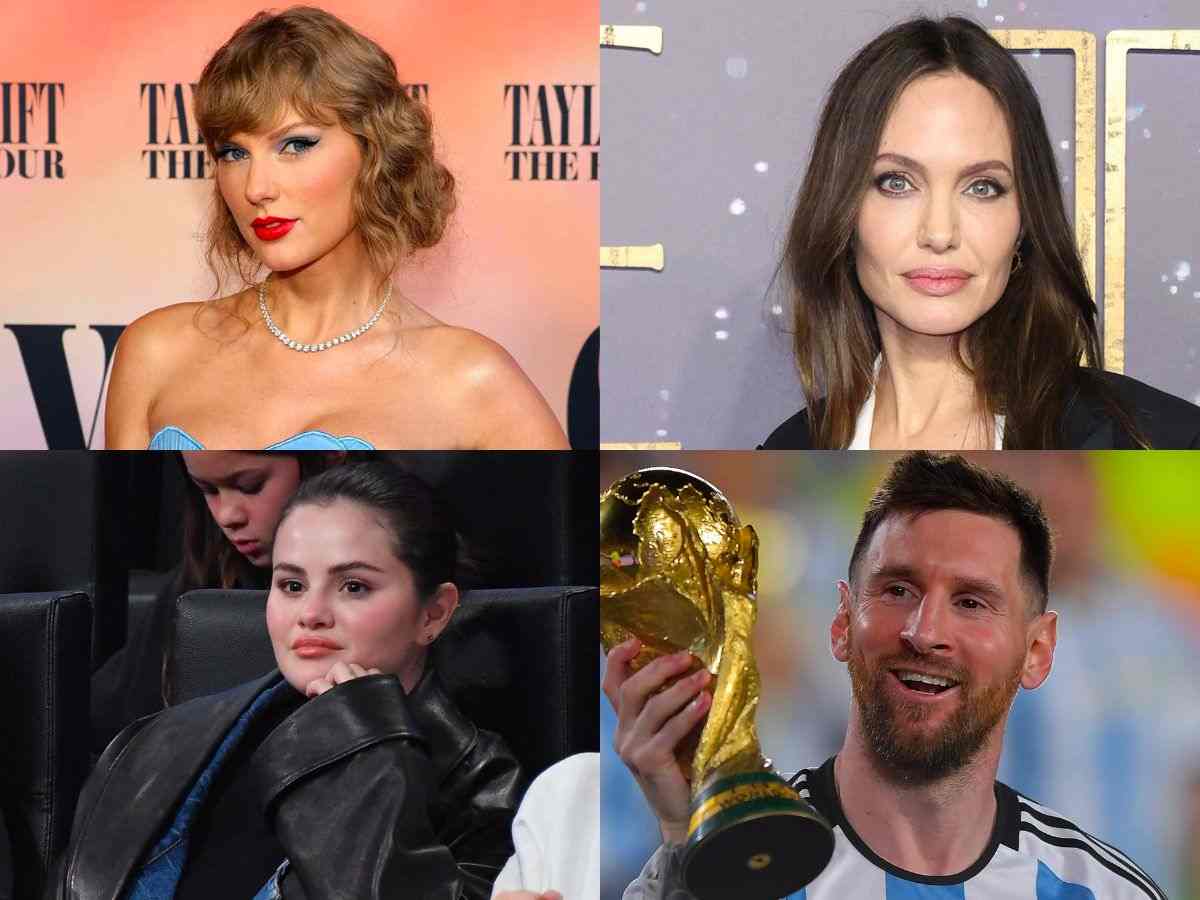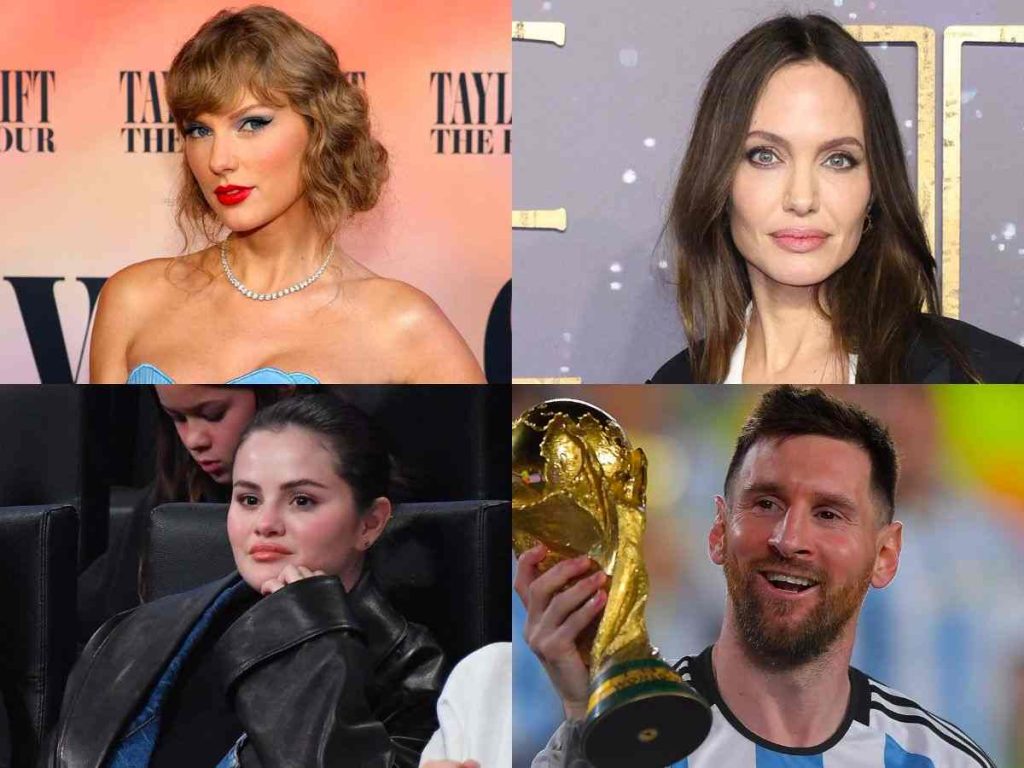 More than the people who have successfully picked a side, netizens are more upset about celebrities with huge influence who have decided not to pick a side and have remained silent on the issue.
Taylor Swift has yet not commented anything about the war which has led to fans being upset with her.
I really hope taylor swift would post about supporting palestine and not "neutral" or "peace on both sides". please @taylorswift13 do something you're literally the biggest person on earth right now and your voice matters so much.

— M Fachriza Arifin (@fachrizaalghani) October 31, 2023
The official Israel social media account also posted a picture of a guard who worked with her on her Eras Tour who went back to Israel to help in the war.
@CommunityNotes @elonmusk Eran was the security liaison for the Stadium that Taylor performed at and not her personal bodyguard. The blatant false propaganda off the back of Taylor is vile and disgusting – do your job or are you just correcting the politics you're biased for?

— Taylor Swift Wallpapers (@kubaswift) October 19, 2023
Selena Gomez recently received a lot of hate for talking about the war but not picking any side. Fans called out her hypocrisy as she had previously spoken about the Ukraine-Russia war.
Selena Gomez' Instagram story regarding Ukraine (left) vs Palestine (right). Happy to share a link to donate to Ukraine with her 430 MILLION followers, but when it comes to Palestine, "a post won't (change the world)". 🤐🤔 FREE PALESTINE 🇵🇸 pic.twitter.com/pVUBtN7sKA

— Chloe Reilly (@ChloeReilly21) October 31, 2023
Football stars like Lionel Messi have also not given any statement against or for any country involved in the war.
Angelina Jolie took to social media to express herself on the war. The actress si ply stated that all human lives matter- regardless of which side they are from.
Angelina Jolie shares statement on Israel and Palestine in new Instagram post.

"Humanity demands an immediate ceasefire. Palestinian and Israeli lives – and the lives of all people globally – matter equally." pic.twitter.com/KwVtbd9T1U

— Pop Base (@PopBase) October 28, 2023
Here's a complete list of people who are in support of Israel:
–– COMPLETE LIST OF CELEBRITIES THAT SIGNED ZIONIST PROPAGANDA. pic.twitter.com/3Fat4ZvBY5

— May (@taintedcavity) October 28, 2023
Here's a complete list of celebrities who have supported Palestine and have written a letter to President Biden for a ceasefire.
Here's the updated list of celebrities who wrote President Biden an open letter for an immediate ceasefire and the release of all hostages. Let's support them and boycott the ones who signed the other one. pic.twitter.com/LGaa1f7Edq

— g. 🇵🇸 CLEAN TV🩵 (@QUEENOFOLKLORE) October 27, 2023
You Might Like To Read: Prince Harry And Meghan Markle Release Statement About The Israel-Palestine War