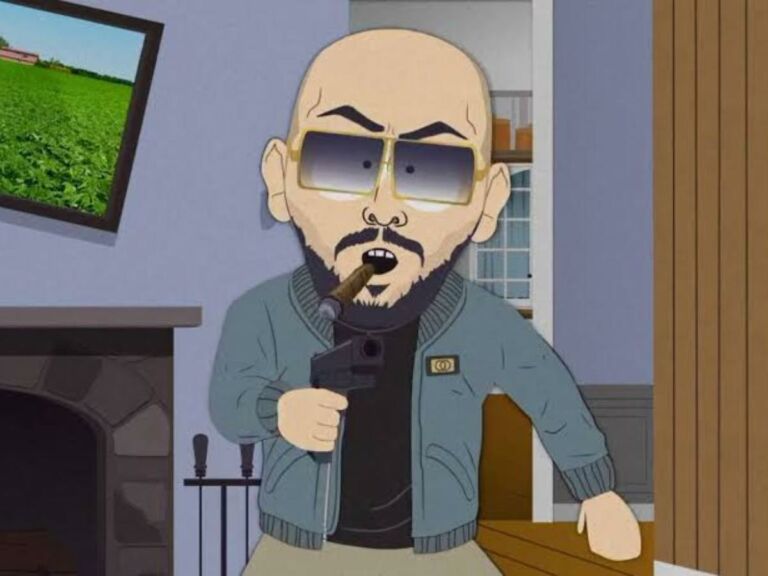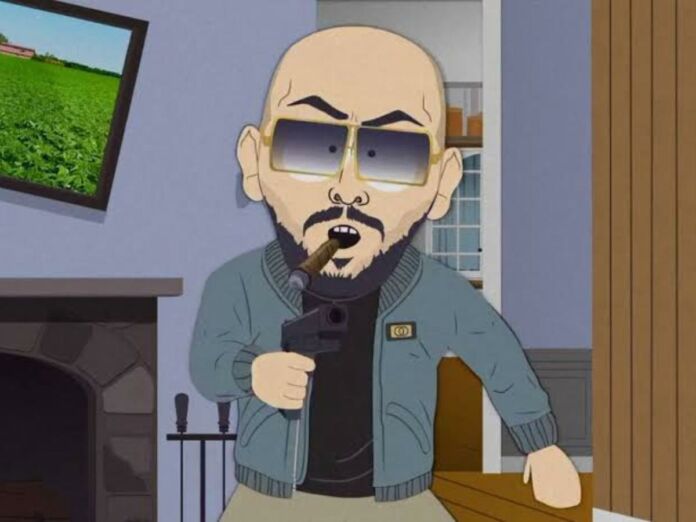 In recent years, Andrew Tate has built a notorious image for being a noxious, misogynistic influencer. The former kickboxer gained fame after his short-lived appearance on the television show 'Big Brother'. The Sun released a video of him abusing a woman which tainted his image. In December 2022, police officials detained Tate and his brother Tristan in Romania for rape and human trafficking allegations. Due to his continued antics, he became the target for the latest episode of 'South Park'.
The Comedy Central show 'South Park' has aired episodes grilling some of the personalities who gained notoriety in the media. The show took a dig at the ex-royal couple, Prince Harry and Meghan Markle. It also has an episode about Kanye West and his antics. Though it creates fictional characters with fictional names, certain attributes are similar to that of some living personalities. In the recent episode, 'South Park' introduced a character who was eerily similar to Andrew Tate, satirizing the recent events.
Related: What Is The Social Media Banter Between Andrew Tate And Greta Thunberg And How It Got Him Arrested?
Andrew Tate Gets Grilled On 'South Park'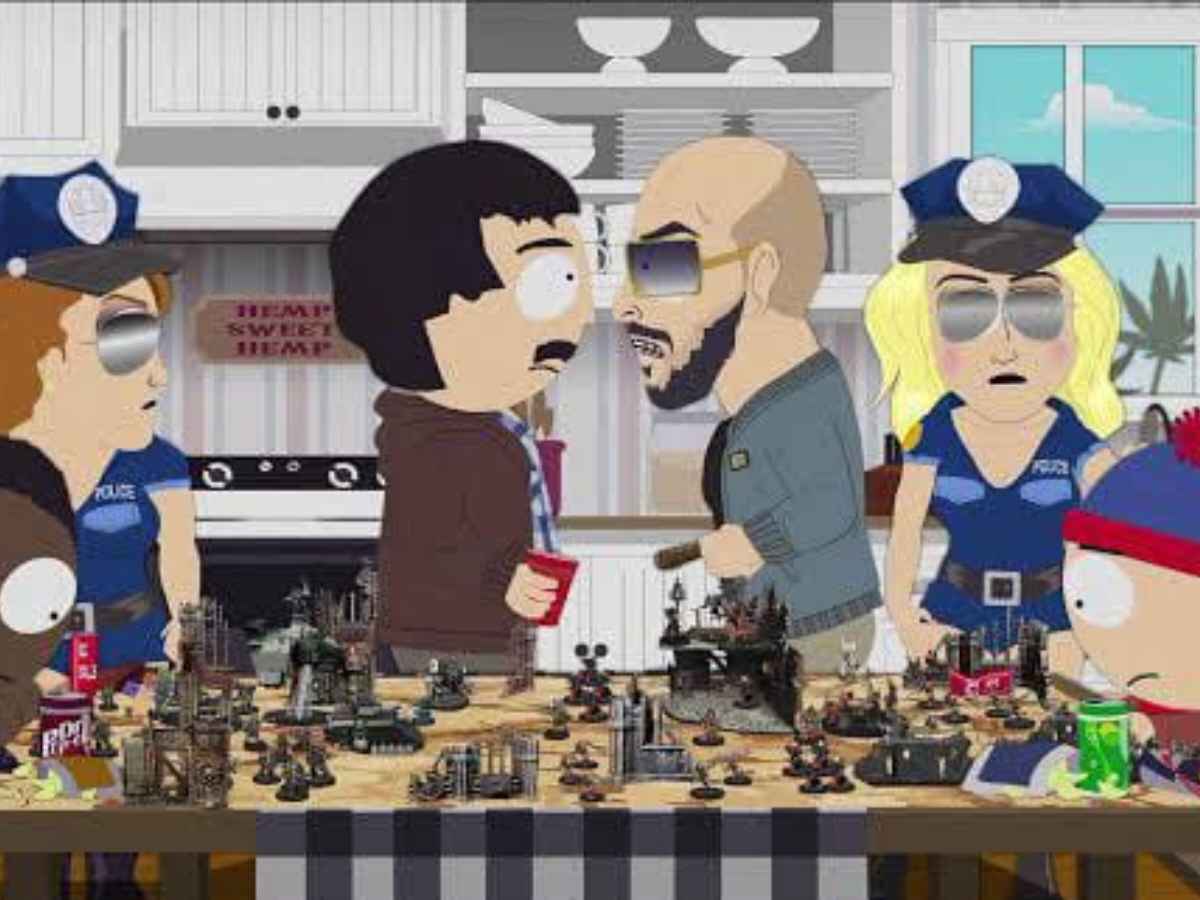 The Romanian officials are extending Andrew Tate and Tristan Tate's detention month after month. In December 2022, the Tate brothers were arrested from their Bucharest villa in connection with the investigation of rape and human trafficking allegations. Many women came forward and alleged that the brothers misled them, promising a marital alliance and recruiting them for adult films. They claimed mental and physical harassment.
While Andrew Tate and Tristan Tate are still in custody with no sign of release, here in the U.S., 'South Park' has released an episode about Andrew's recent misconduct. The show released a new episode titled 'Spring Break'. It includes a central character named Randy Marsh, who wants to party and drink throughout the holidays. Randy also wants his son and his son's friends to do the same to restore the old, toxic masculine nature.
To execute it, he asks Alonzo Fineski to help him achieve his goal. Fineski is the character based on Andrew Tate. Randy tells him, "Look, I'm just trying to combat the messages that the liberal left is putting out to young men about their male instincts being toxic."
He continues, "I'm trying to show my son and his nerdy little friend what a real party is because society wants them to be ashamed of their masculine natures." Alonzo's character, in true Andrew Tate fashion, holds a gun and a cigar and agrees to help him. However, police officials bust their party and ask Fineski to "freeze." One of the officers says, "That's Alonzo Fineski, the Romanian s** trafficker."
In Case You Missed: Paris Hilton Reveals Why A 'South Park' Episode Upset Her
Twitteratis Are Reacting To The Tate-Inspired Episode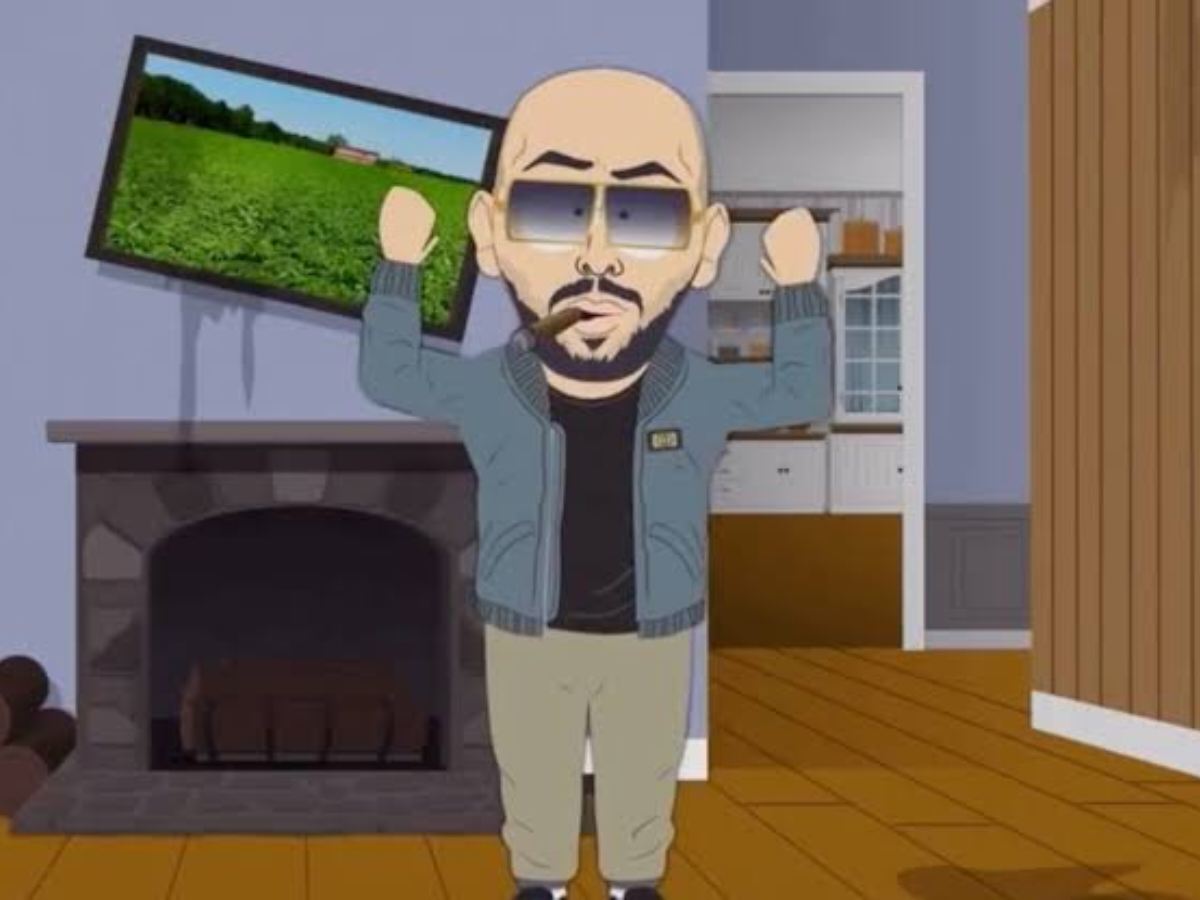 Andrew Tate has been a problematic figure for some time now. After a failed attempt at kickboxing, he started spewing hate and misogyny and continued to perpetuate violent behavior.
He has made commentary about mental health, calling it a hoax, and also reacted to the Harvey Weinstein case, opining, "Women have been exchanging sex for opportunity for a very long time. Some did this. Weren't abused. If you put yourself in a position to be raped, you must bear some responsibility."
After the recent 'South Park' episode, Twitteratis have given their reaction to the fictitious Andrew Tate.
who decided to put Andrew Tate in South Park 😭pic.twitter.com/AGsDvxqouE

— 𝐬𝐞a✬ (@destroynectar) March 30, 2023
south park always keeps up with the times

— trip 𖤐 (@tripzki) March 30, 2023
The social media influencer has also tweeted about the recent episode, writing, "When I will be proven innocent. I look forward to help create the greatest South Park episode of all time."
When I will be proven innocent.

I look forward to help create the greatest South Park episode of all time. https://t.co/DvChGr8rJW

— Andrew Tate (@Cobratate) March 31, 2023
The funniest part about South Park clearly skewering sex trafficker Andrew Tate is that his "fans" think its a positive thing. pic.twitter.com/aLe2C32Lae

— Mariohfortheloveofgod (@SoMarioTho) March 30, 2023
South Park can be deeply problematic at times, but it's not at all the show that a lot of its critics make it out to be.

— Thorne 🌸 (@ExistentialEnso) March 30, 2023
You Might Also Like To Read: Which 'South Park' Episode Mocked Kanye West?