Move over 'Bridgerton', because Apple TV+'s new show 'The Buccaneers' is challenging the Netflix show with similar themes and characters. There's even a Taylor Swift song.
The show, which premiered on 8th November, is based on a setting similar to 'Bridgerton' and has managed to catch the eye of viewers as a show with potential. Here's everything about 'The Buccaneers'.
Related: 'Queen Charlotte: A Bridgerton Story': Who Was Jacqueline Avant And How Is She Connected To The Show?
'The Buccaneers': 'Bridgerton' With An American Twist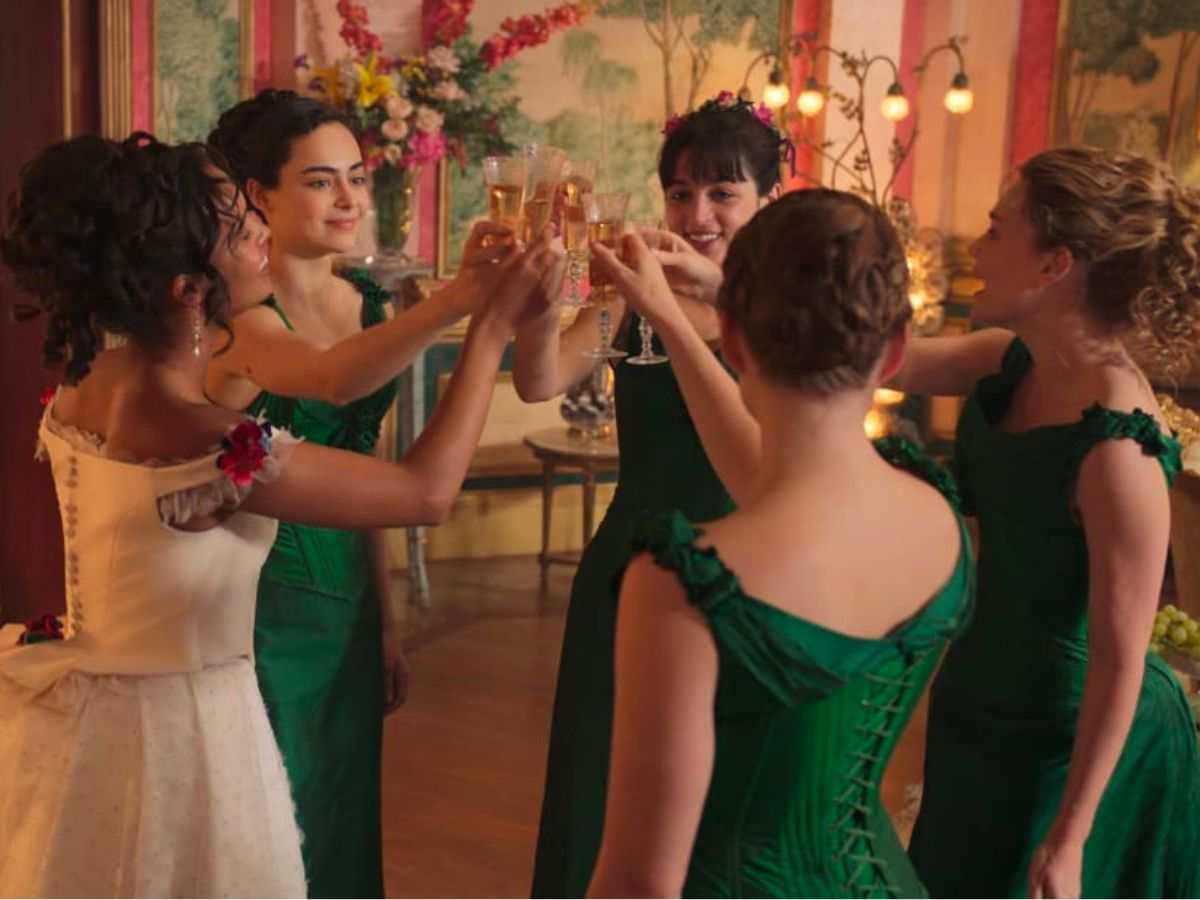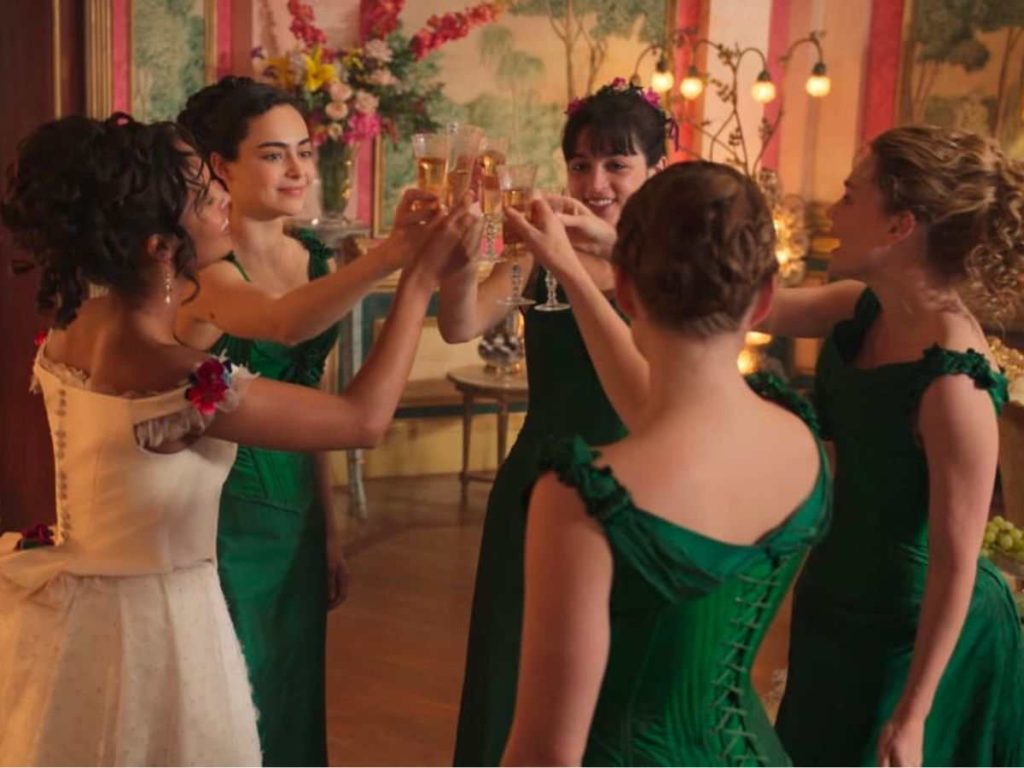 Apple TV+'s 'The Buccaneers', which is based on Edith Wharton's incomplete final book, is about five American women who cross the Atlantic to help London's aristocratic families—whose titles belie their lack of wealth—by coming to their aid. Nan (Kristine Froseth), Jinny St. George (Imogen Waterhouse), Lizzy (Aubri Ibrag), and Mabel (Josie Totah), travel to the UK with their own good fortunes to find some single men after Conchita (Alisha Boe) marries Lord Marable (Josh Dylan) in a short amount of time.
Even with the Americanness of the show, it stands out as a suitable competitor of Bridgerton. Three episodes are out yet and fans are already hooked to the show. It explores themes of girlhood, feminism and gender dynamics, along with keeping it fresh for GenZ by featuring some of the best artists right now. Taylor Swift's 'Nothing New' has found a place in the series along with Olivia Rodrigo's 'All American Bitch'.
Is 'The Buccaneers' going to usurp 'Bridgerton'? Only time will tell that. Here's how viewers have reacted to the first episodes of the show.
In Case You Missed It: 'Queen Charlotte: A Bridgerton Story': Black Queen Controversy Explained
"Erotic Jane Austen": Viewers React To Apple TV+'s New Show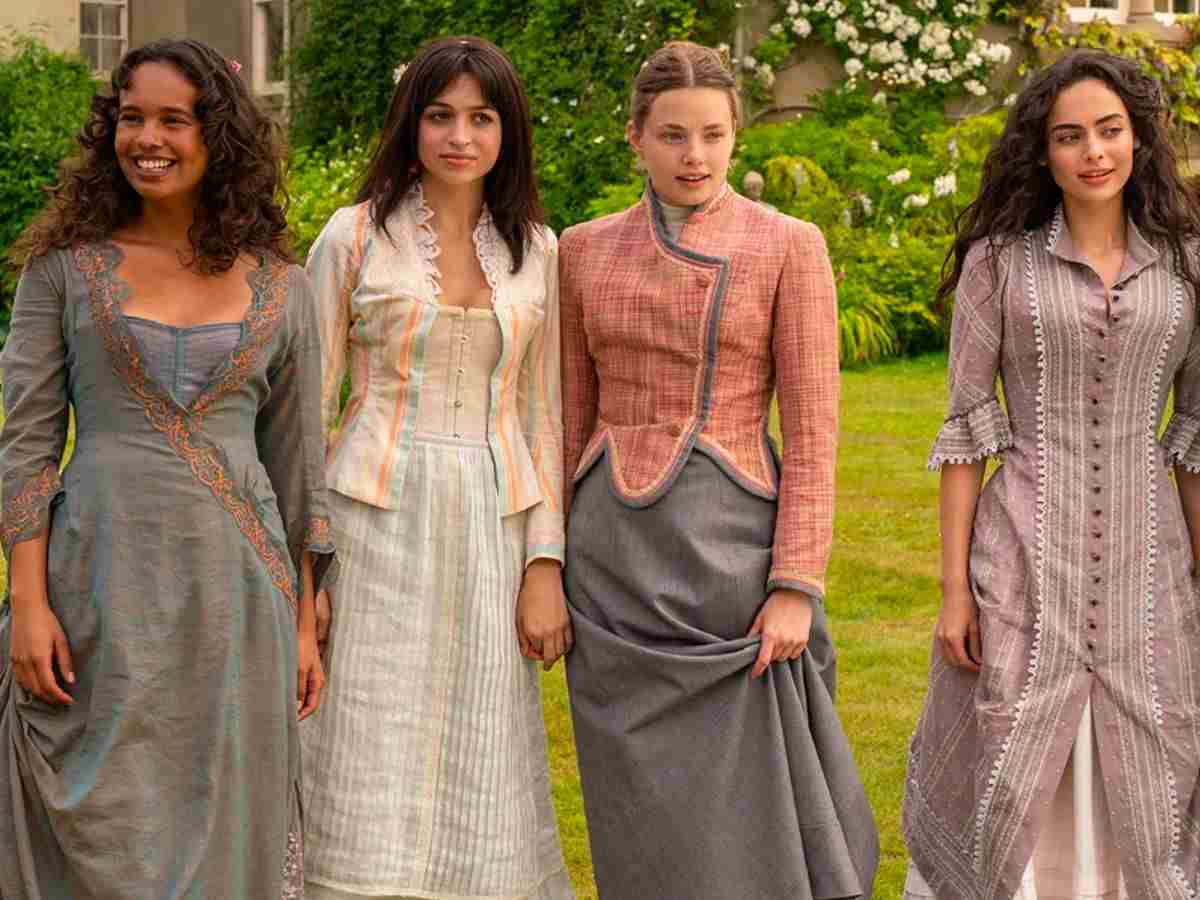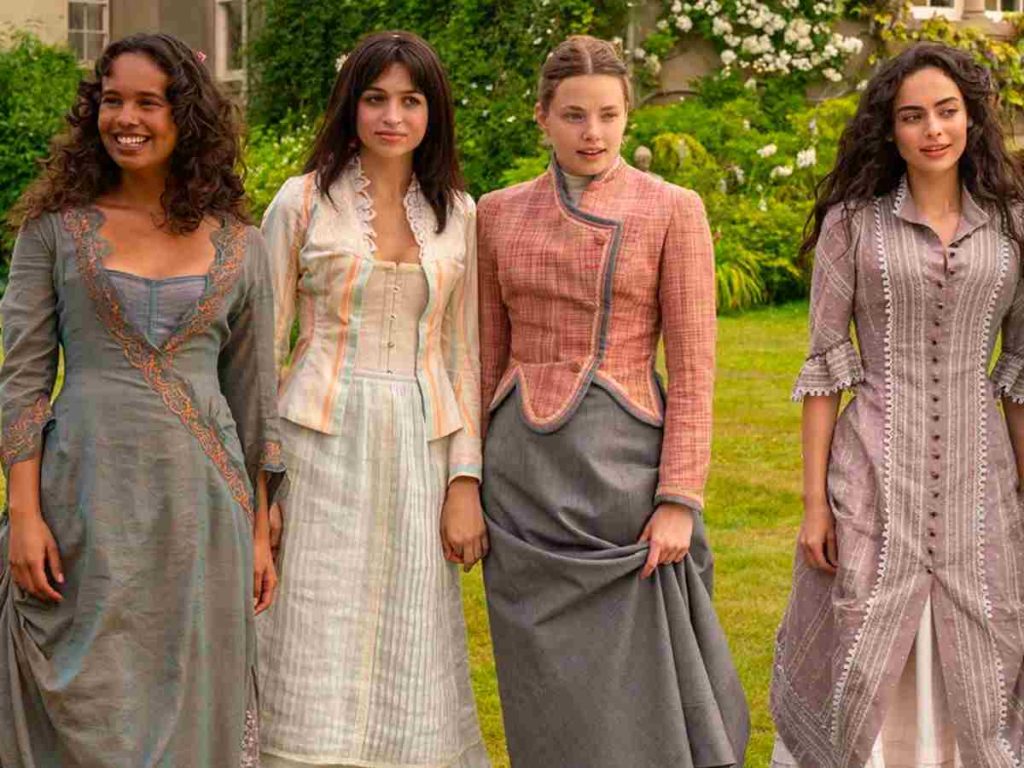 Viewers had mostly positive reviews on the show just after three episodes of 'The Buccaneers'.
Looks like erotic Jane Austen.

— Anna Kilarska (@AnnaKilarska) November 2, 2023
no you don't understand i'm obsessed #thebuccaneers pic.twitter.com/xZFhOb6Upd

— sara (@crawleycyrxs) November 8, 2023
Some applauded the presence of LGBTQ+ elements in the show.
we got lesbians kissing in the rain!!! everyone tune in to the buccaneers pic.twitter.com/4BfWCATPQO

— 🤍° (@SAPPHlST) November 9, 2023
New obsession UNLOCKED #TheBuccaneers pic.twitter.com/RLW3M3ERPl

— k🪩 (@kyn_wlw) November 8, 2023
Some also praised the movie writers.
The Buccaneers writers ate with this line im sorry pic.twitter.com/59nNRiZKlH

— out of context bridgerton (@NoContxtBton) November 8, 2023
Kate Winslet's daughter also is a part of the show.
Here is a first look of Kate Winslet's daughter Mia Threapleton, who is one of the stars of an Apple TV+ adaptation of the Edith Wharton novel The Buccaneers.#KateWinslet #MiaThreapleton #TheBuccaneers #JoeAnders pic.twitter.com/cEXKHR8Tu4

— Winslet World 💖 (@PratyushBarik03) November 8, 2023
Overall, the series received positive reviews from viewers.
in my honest opinion we should all stream the buccaneers☝️ pic.twitter.com/sx1iQqcz2S

— isia 🌍☀️ (@yoomvvonie) November 8, 2023
'The Buccaneers' is available to stream on Apple TV+.
You Might Like To Read: Who Narrates 'Bridgerton' On Netflix?