Midge's path to glory hits another snag as she becomes an enemy of the law on 'The Marvelous Mrs. Maisel.' Tired of being a passerby in her life, Midge finally takes action, which lands her in unnecessary trouble. With her newfound status as a criminal of the high seas, Midge's future at 'The Gordon Ford Show' hangs in the balance. 
Meanwhile, Susie works on getting his client James Howard an acting role, and  Joel lands another location for his club; the Maisels and the Weismans attend Zelda's wedding, only to learn she has no plans on continuing as their household help. The world of 'The Marvelous Mrs. Masiel' is abuzz with the promise of tomorrow and the chaos of today.
'The Marvelous Mrs. Maisel' Season 5: The Crimes Of Midge Maisel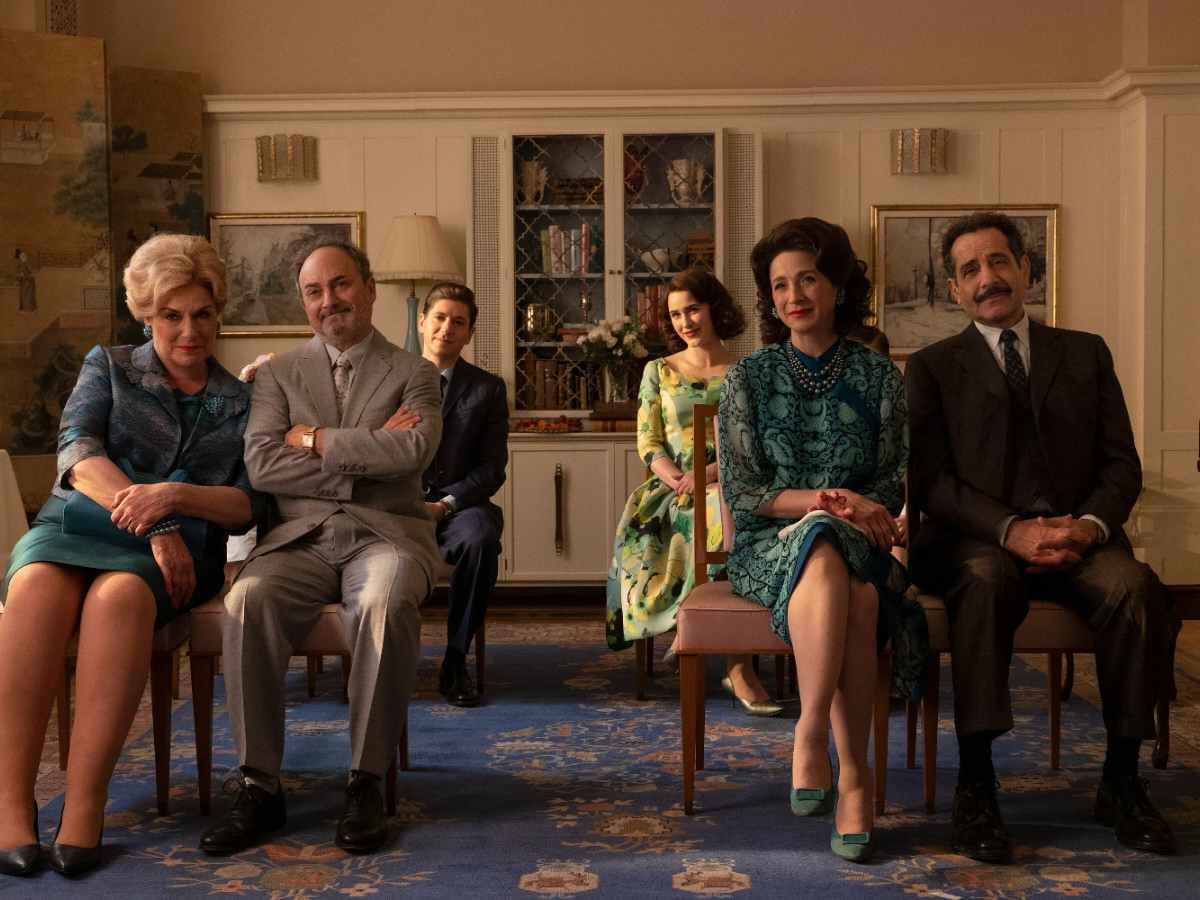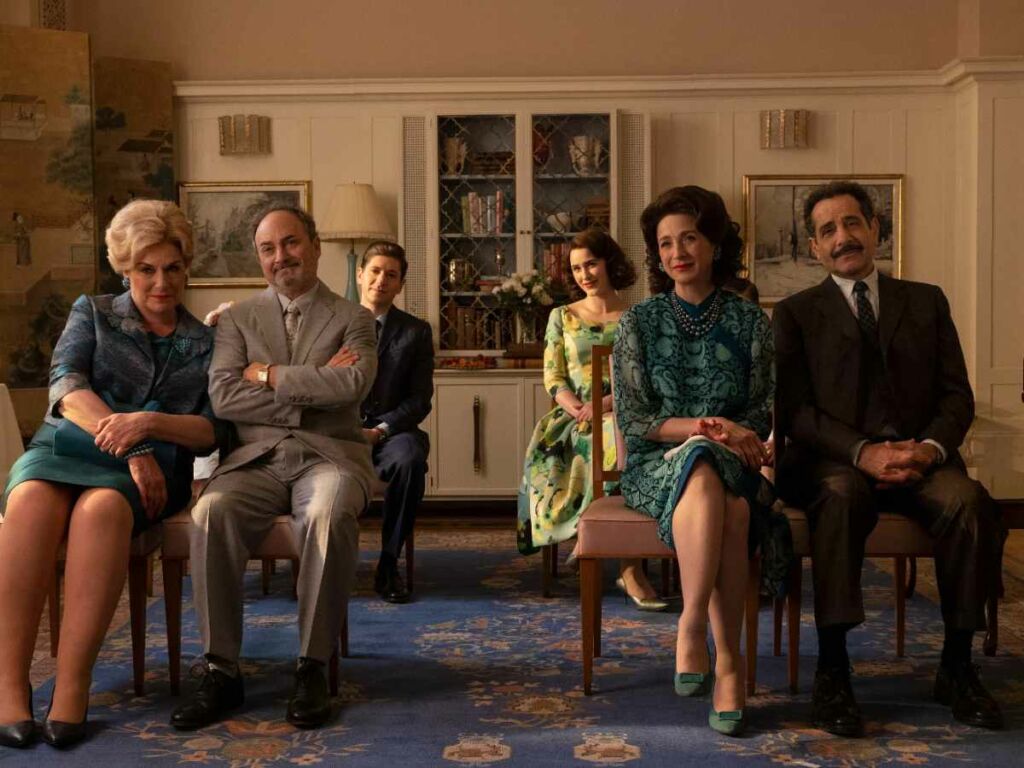 All is not well at 'The Gordan Ford Show.' There are never enough jokes for the monologue, with Debbie Reynolds material finally fizzling. But a more significant problem persists in the name of sponsors. Gordan (Reid Scott) continuously dismisses the idea of having 'Diddy Doo' diaper cream as the sponsor and schmoozing the company executives.
Midge (Rachel Brosnahan) jumps at the opportunity, volunteering as the event's entertainment. The evening goes well as a sloshed crowd of executives has a great time. However, while attempting to save a waitress from being sexually harassed, Midge gets arrested for assault charges. Sirens are raised as Midge's manager Susie (Alex Borstein), and the core team of 'The Gordan Ford Show' discuss Midge's future on the show.
While Midge maintains her innocence, the legal definition of "international waters" complicates things for her. Midge faces assault on foreign seas. Also, the guy whose jacket she dumped in the water contained a cash-filled wallet. By maritime law, that money is considered a treasure, making Midge Maisel a pirate. George Tolodando (Peter Friedman), the senior producer, asks for Midge to be fired. However, Gordan dismisses the entire thing, saying the event shouldn't have happened in the first place. Later, he meets Midge, who once again denies his request for an affair.
In Case You Missed: 'American Horror Story' Season 12: Cast, Plot, And Release Date Of The Kim Kardashian-Starrer
'The Marvelous Mrs. Maisel' Season 5: Decoding The Flashforward Sequence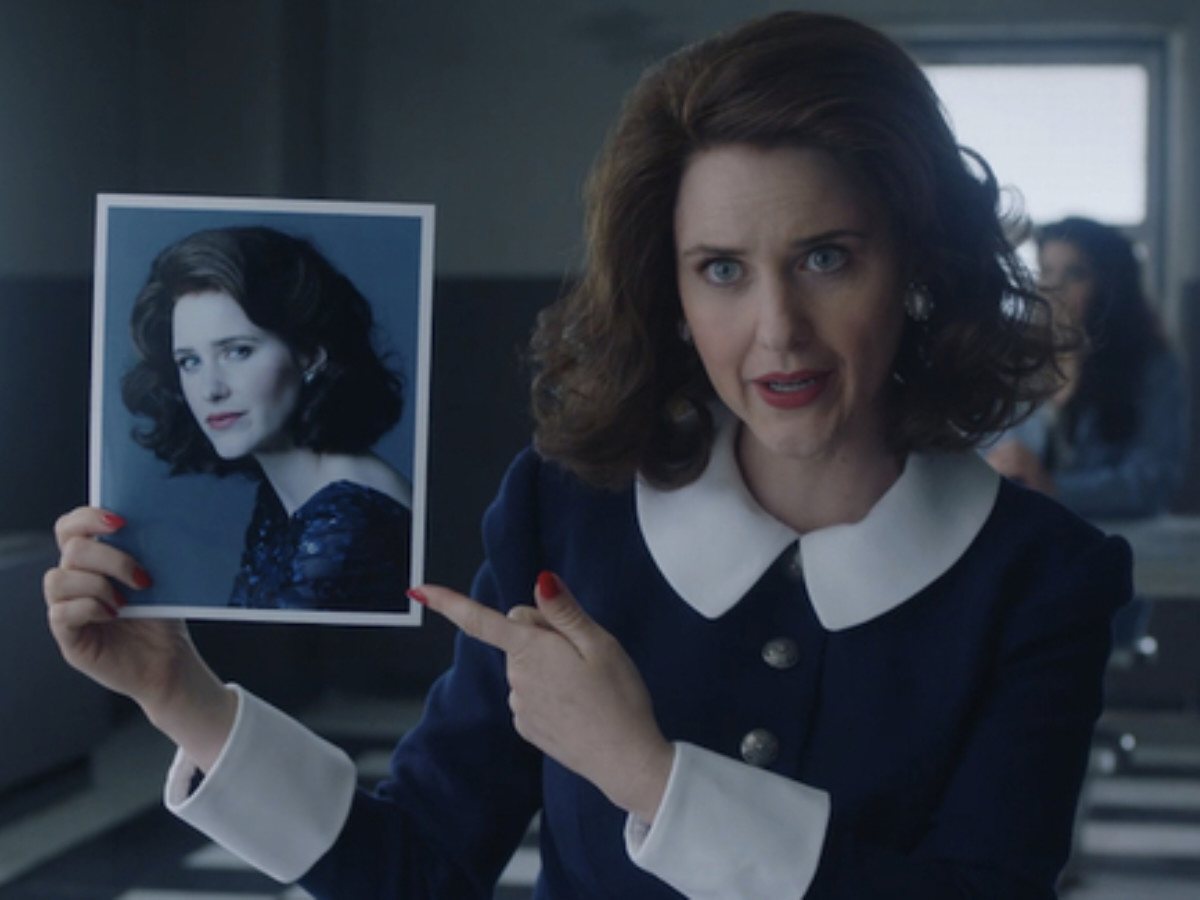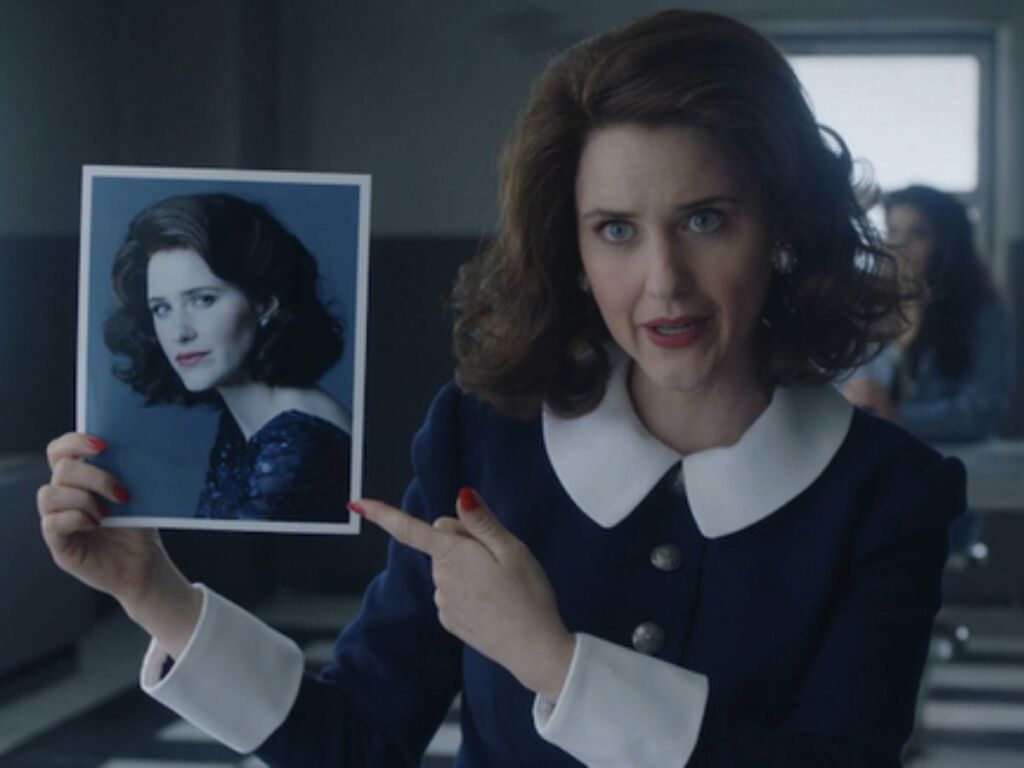 The show continues its commitment to jumping to a flashforward timeline. The episode opens in what looks like a minimum-security prison, with Midge visiting Joel (Michael Zegen). The how of the situation remains unknown, but we learn Joel's prison time came at the cost of protecting Midge. While she tries to cheer him up, Joel is upset with Midge for not being on the road and instead selling wigs. We also find out Rose, Midge's mother, is no longer alive.
Back to the show's current timeline- Joel and Archie (Joel Johnston) scout a convent as a location for their secondary club. He's moving up in the world but is still concerned about Midge's safety after learning about Susie's involvement with low-level mobsters Nicky and Frankie (Erik Palladino and John Scurti). He's critical of Susie being mixed up with the mob and warns Midge to stay away. Midge tries to joke her way off the situation, ending with romantic feelings between them resurfacing.
It makes sense, therefore, for Joel to be fond of Midge years later. Perhaps with Midge finally becoming the star she always was, she no longer wanted to have associations that would tarnish her reputation. It might have led her to have a falling out with Susie. With Midge no longer working for Susie, Frankie, and Nicky might have blackmailed her, forcing Joel to take drastic action.
You Might Also Like To Read: 'Abbott Elementary': What Will Happen To Gregory And Janine After The Season 2 Finale?