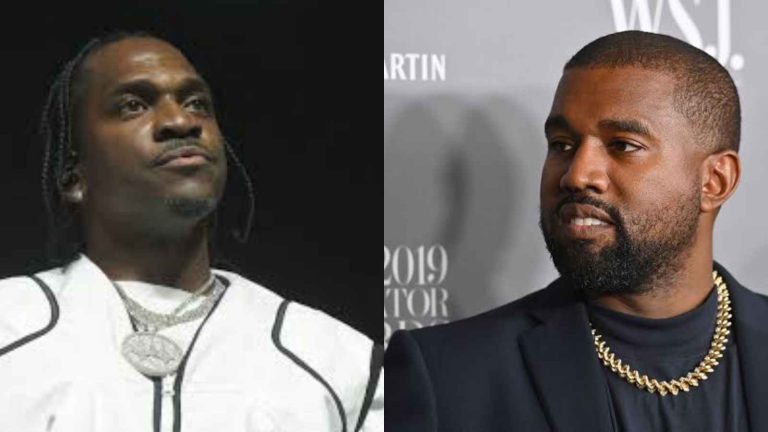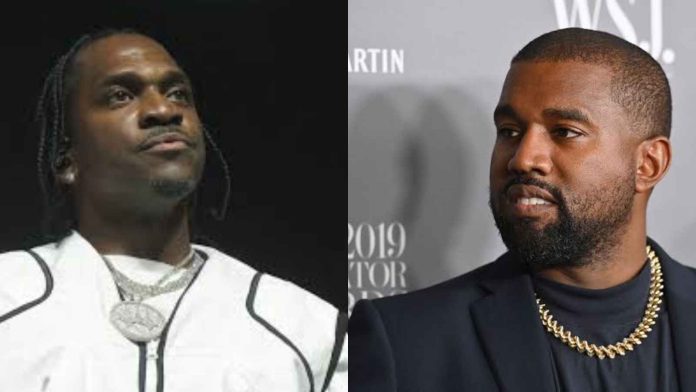 If we are talking about streets, ain't no one like Pusha T! The Virginia rapper is having the best time of his life. He wants nothing more than to have a fulfilling day at work and go back to his son. Musically, the rapper had his new "It's Almost Dry" out. The 12-songs record has become the first album to reach the No.1 position on the Billboard 200. And most importantly, the album is contending for the 'Best Rap Album' title at the Grammys 2023.
But, the rapper is "disappointed" with one of his producers on the album, Kanye West. Pharell Williams and Ye are producers of his latest EP. Recently, Kanye has received a lot of flak due to his hate-spewing behavior, both online and offline. Things went Downhill for the Atlanta rapper when he introduced his new collection on Yeezy with 'White Lives Matter' printed on it. It hurt the sentiments of the African American community residing in the USA. Pusha T shares the same sentiment and has shared his thoughts.
Also Read: Pusha T Finally Reveals The Status Of His Long Awaited Album Co-Produced With Madlib
Pusha T Was Affected By Kanye West's Erratic Behavior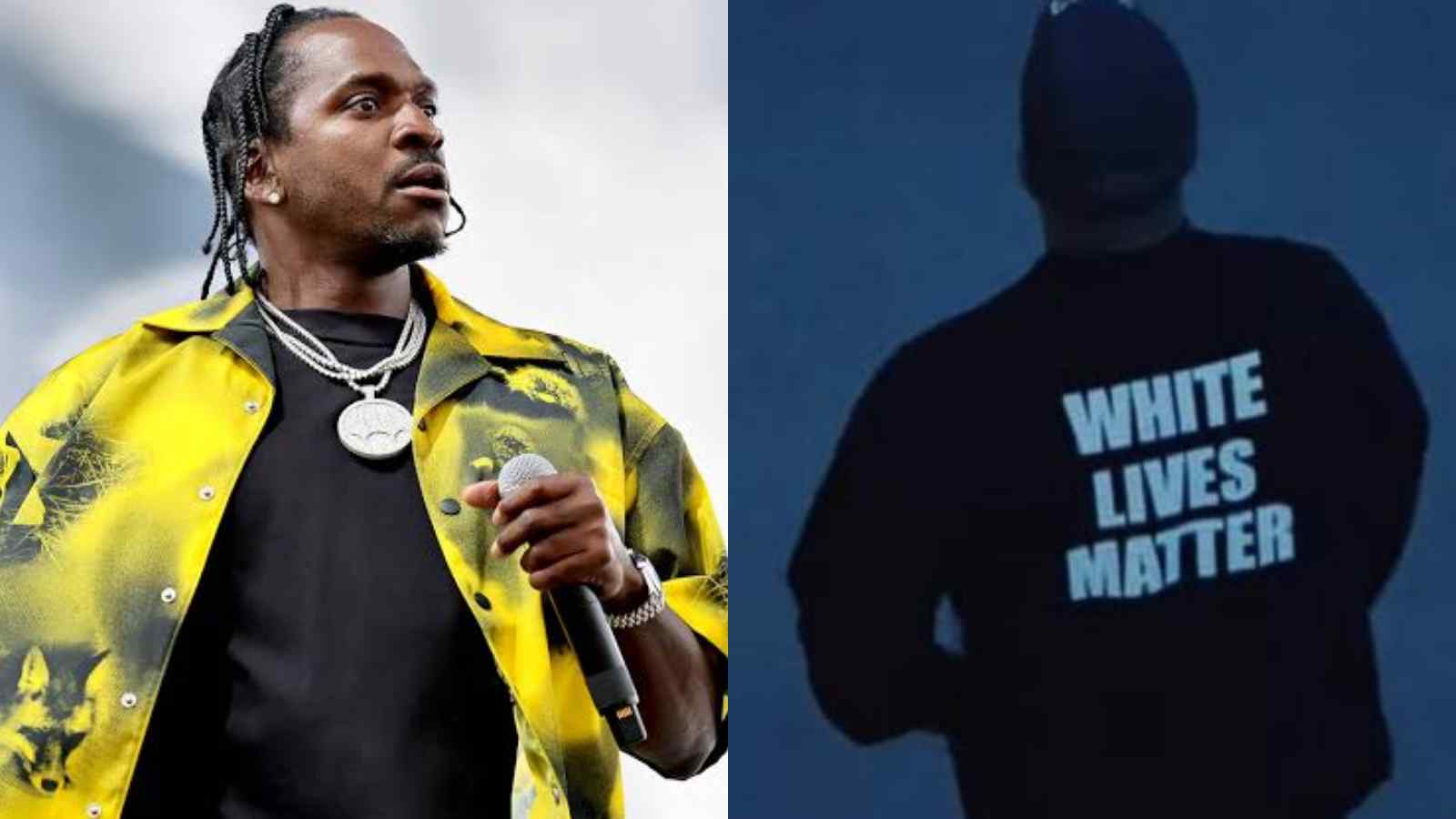 Since October 2022, Ye has been on a rampage to hurt the racial and religious sentiments of people across the US. During Paris Fashion Week, the 'Donda' rapper introduced the new line of Yeezy collections with 'White Lives Matter' printed on it. Along with him, Candace Owens donned and flaunted it on social media. White Lives Matter or WLM was a counter-movement that started in 2015 to Black Lives Matter.
When protests were held due to police brutality, African Americans in the USA consolidated under this umbrella term. But, white supremacist groups like the Aryan Renaissance Society and Ku Klux Klan started using the term.
After the event, Kanye received heavy backlash from the community and the people online. Many celebrities condemned his disastrous and distasteful fashion statement. He also said that he will go "defcon3" on Jews and start his hate train against the Jews. The 'College Dropout' rapper was ousted from the industry after major brands started pulling plugs from their projects with him.
During the interview with Los Angeles Times, the rapper condemned his actions and said, "It's definitely affected me. It's been disappointing. As a Black man in America, there is no room for bigotry or hate speech. So yeah. It's been very disappointing, let's talk straight."
Also Read: What Happened To The 'White Lives Matter' Shirts Introduced By Kanye West?
The Rapper Admitted To Having Creative Freedom Working With Kanye West
Pusha T and Ye have been long-time collaborators. The two worked on many EPs and songs together. Their collaboration products include 'New God Flow' ft. Ghost face Killah, 'Nosetalgia' ft. Kendrick Lamar, 'The Games We Play'. For 'It's Almost Dry', the rappers worked together on tracks like 'Diet Coke', 'Dreamin of the Past', and 'Rock n Roll'. Pusha T said that for him, Ye is freedom and it is special to write and record with Ye.
During the interview, he said, "Writing and recording with Ye is a very special thing for me. We actually have a lot of the same taste, we love just barred-out rap. He would tell me things like, 'Man, you just be the extreme version of yourself. And I'm gonna be the extreme version of myself.' "
When the interviewer asked him what Ye has meant to him over the years, Pusha T said, "Creatively, Ye has meant freedom to me. A lot of times, people would try to get me to change certain things about my process, change certain things about me lyrically, change certain things about the content. He never has been like that. He always saw me for who I was and knew how to take it to the next level."
Also Read: Grammys 2023: Why People Are Fuming Over Jack Harlow Nomination For 'Best Rap Album'?