| | |
| --- | --- |
| Name | Cardi B |
| Age | 30 years |
| Occupation | Singer, Actress |
| Source Of Income | Singing |
| Net Worth | $80 million |
| Residence | New Jersey |
Belcalis Marlenis Almánzar, aka Cardi B, has carved her path in the male-dominated rap industry. The rapper has been through a strenuous journey to be where she is today with all the accolades, awards, and wealth. From a stripper to a reality show star to a Grammy-winning rapper, Cardi has come a long way.
Cardi B started her music journey with features on artists like Popcaan. She released her mixtape in 2016 titled 'Gangsta Bitch Music, Vol. 1' with features like Josh X, Haitian V, and Lisa Evers. She also starred in shows like 'Love & Hip Hop,' Khloé Kardashian's 'Kocktails with Khloe,' and 'Uncommon Sense with Charlamagne.' However, her single 'Bodak Yellow' and debut album 'Invasion of Privacy' helped her gain accolades and awards and the million-dollar wealth she has accumulated.
Related: Cardi B And Citygirl's JT Get Into A Twitter Beef: Here's Everything To Know
Cardi B's Net Worth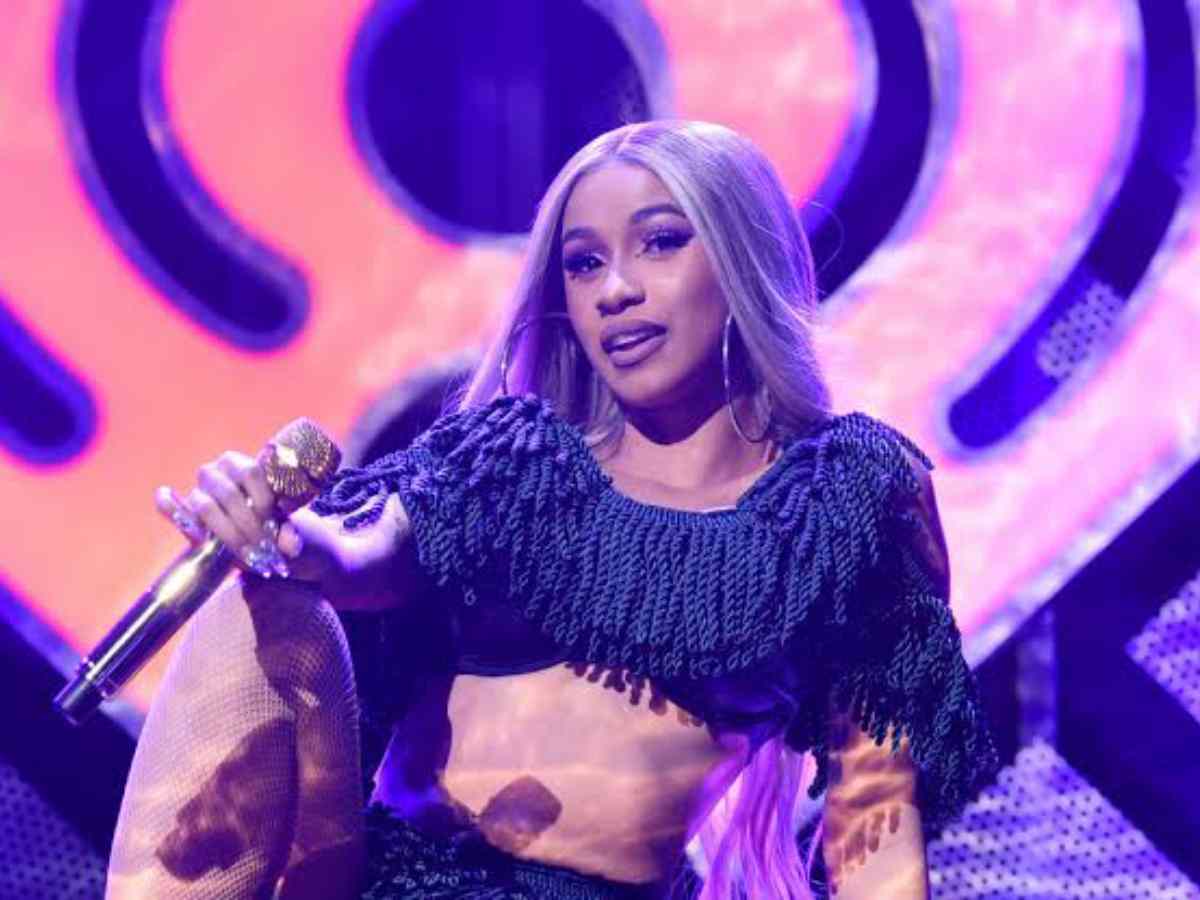 According to Celebrity Net Worth, Cardi B has $80 million in wealth. The artist has three RIAA diamond certifications, making her the first female rapper to have them. The songs like her debut single 'Bodak Yellow,' 'I Like It,' and 'Girls Like You.' Cardi B had many features in songs by artists like Lizzo, Normani, Migos, and others.
As per a source, Cardi B makes $0.5 million every month, making it $6 million per year. The artist also has many brand tie-ups with companies like Pepsi, FashionNova, Balenciaga, and others. On top of that, she has also announced a partnership with Whipshots, a vodka-induced whipped cream.
The brand collaboration is part of the equity partnership with Starco Brands. She also earned from providing her face to the 'Real Women' company, a doll brand owned by minority women.
In Case You Missed: Did Cardi B Take A Dig At Dalai Lama Over His Viral Video?
Early Life And Career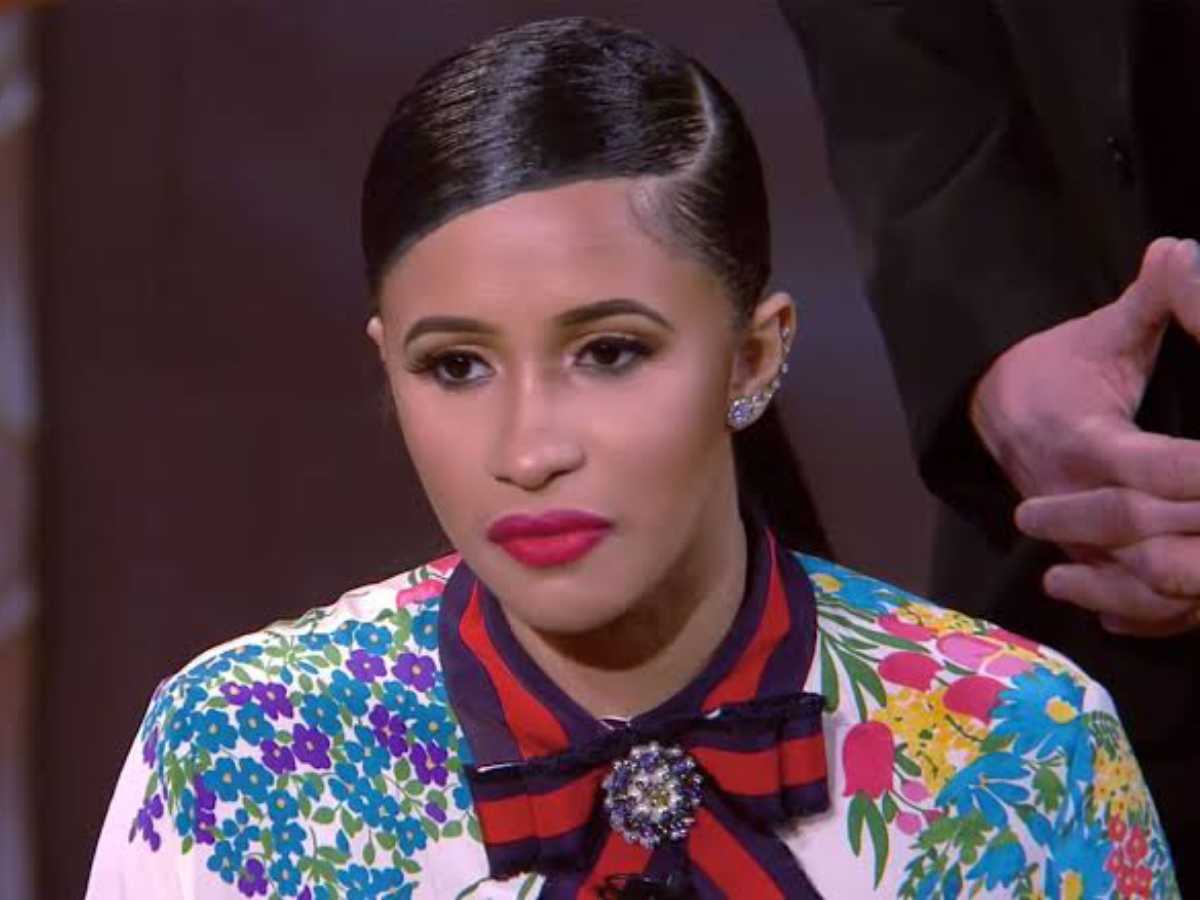 Cardi B was born in Manhattan on October 11, 1992, to a Trinidadian mother and Dominican father. Later, the family shifted to the Bronx, New York, and she grew up with her seven siblings in the Bronx. The artist joined the Renaissance High School for Musical Theater and Technology. At the age of 19, to escape domestic abuse from her partner, she started as a stripper. Stripping helped her earn money, and she joined the Borough of Manhattan Community College only to drop out.
Belicalis derived her stage name "Cardi B" from the rum brand Bacardi. She gained popularity on Vine. In 2015, she joined the reality TV show 'Love & Hip Hop: New York, where she gained notoriety for her fight with a contestant.
In 2016, she left the show to focus on her music career. Her debut act was with Shaggy, as she was featured on the remix of his song 'Boom Boom' with Popcaan. Her debut EP was released in 2016. When she released Volume 2 of her mixtape, which also featured Nicki Minaj as a writer, she signed a deal with Atlantic Records. However, her breakthrough act was with her debut single 'Bodak Yellow,'  which received a diamond RIAA certification.
Climbing on the success of 'Bodak Yellow,' Cardi B released her debut LP 'Invasion of Privacy'  in 2018, which changed the game for contemporary female rappers. 13 songs from the album climbed the Billboard 100 chart. The album was certified double platinum by the RIAA. The Rolling Stone declared it 'Album of the Year' in 2018. The rapper won a Grammy in 2019 in the 'Best Rap Album' category for her debut album.
Brands And Endorsements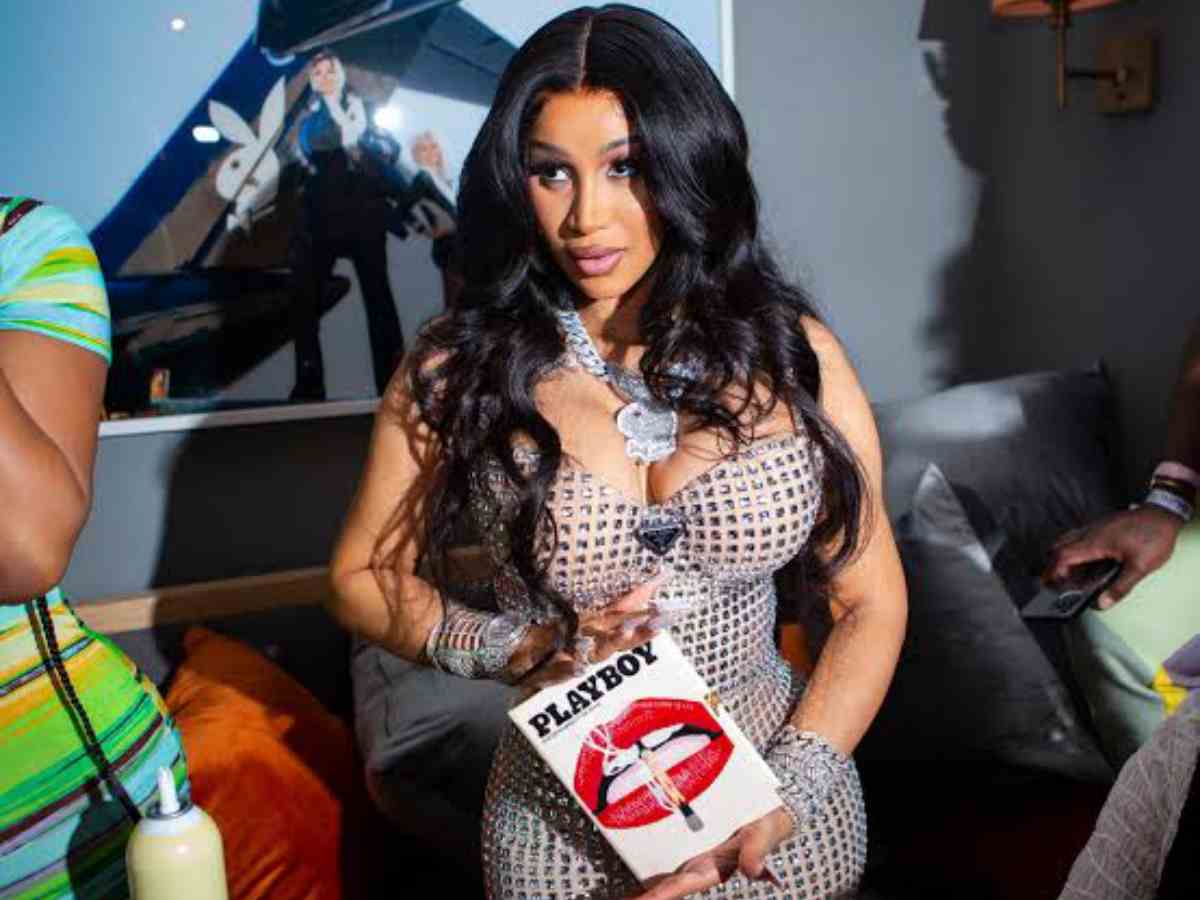 Cardi B's professional success has helped her become the face of some of the biggest brands in the world. In 2020, she featured in the fall/winter campaign of the controversial brand Balenciaga. The advertisement was placed next to the Louvre Museum in Paris. In 2023, the 'Clout' rapper promoted Beats Studio Buds+ by Beats by Dre.
In 2019, Cardi B bagged an advertisement campaign with Pepsi where they announced cash prizes for the winners of a scratch contest. Cardi B became the creative director of Playboy magazine and launched their new platform, Centerfold. She became the muse for Gypsy Sport's Rio Uribe.
Philanthropic Work Done By Cardi B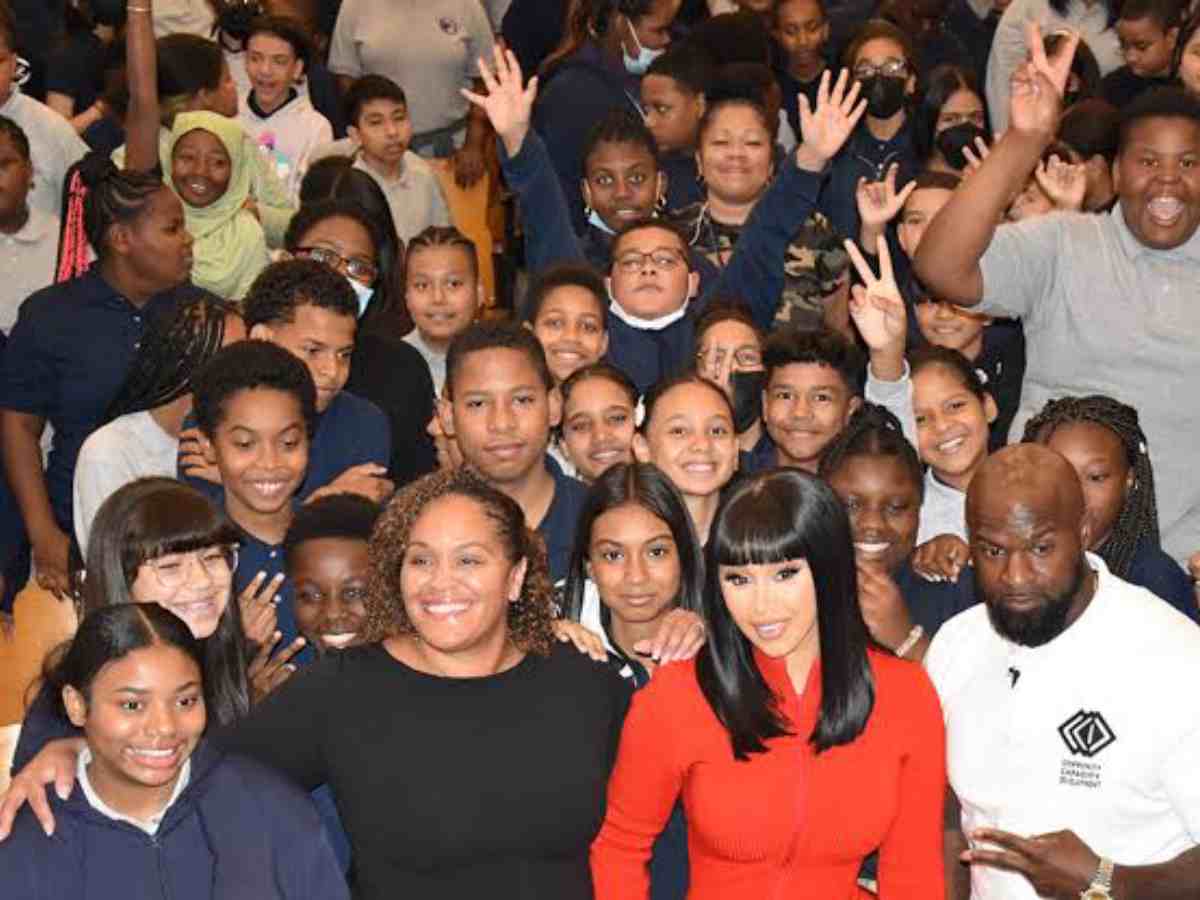 The racy lyrics and the explicit video content aside, Cardi B has used her popularity and celebrity status to do good for society. During the pandemic, Cardi B ensured that she would donate $1,000 every hour for 42 days. This generated $1 million in donations.
During the pandemic, she got into an online back-and-forth with fans over her question of whether she should spend $88k on a bag. During the argument, she announced that she would donate to the organizations that her fans had donated to during the turbulent times.
Cardi B, in 2022, decided to visit her school, Alexander Macomb School, in Morris Heights, Bronx. During her visit, she surprised them with a $100,000 donation to their arts department, telling students about the importance of education and hard work. During the pandemic, she helped the families of 17 people who were killed in an apartment fire by paying for their funerals.
Cardi B's Husband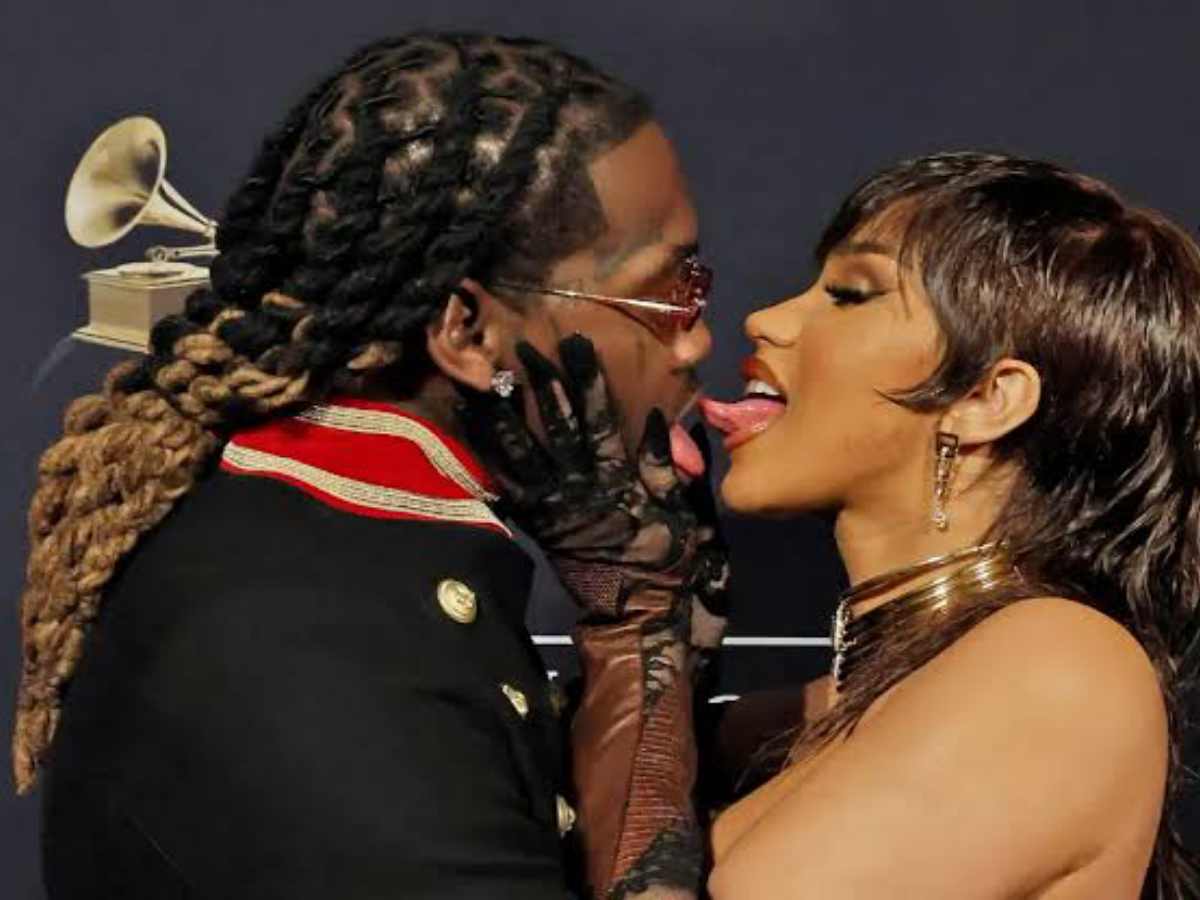 Cardi B has had a tumultuous relationship with her husband and is part of the rap group Migos, Offset. The couple recorded together a song titled 'Lick' on Volume 2 of Cardi B's mixtape. Before the release of the song in May 2017, Cardi B and Offset went on a date to the Super Bowl in February 2017.
Things escalated quickly between the 'MotorSport' rappers as Offset went down on one knee to propose to Cardi B during a Power 99 concert in Philadelphia in October 2017. In 2018, the rapper got a tattoo of her name on his neck. During Cardi's Saturday Night Live performance, she announced that she is expecting a child with the Migos rapper.
That same year, they also confirmed their marriage. In July 2018, they welcomed their first child, Kulture. In December 2018, Cardi B announced her split from the rapper. However, the two reunited. But again, in 2020, she filed for divorce from the rapper. In 2021, they announced her second pregnancy during the BET Awards performance. In September 2021, they welcomed their second child, Wave.
House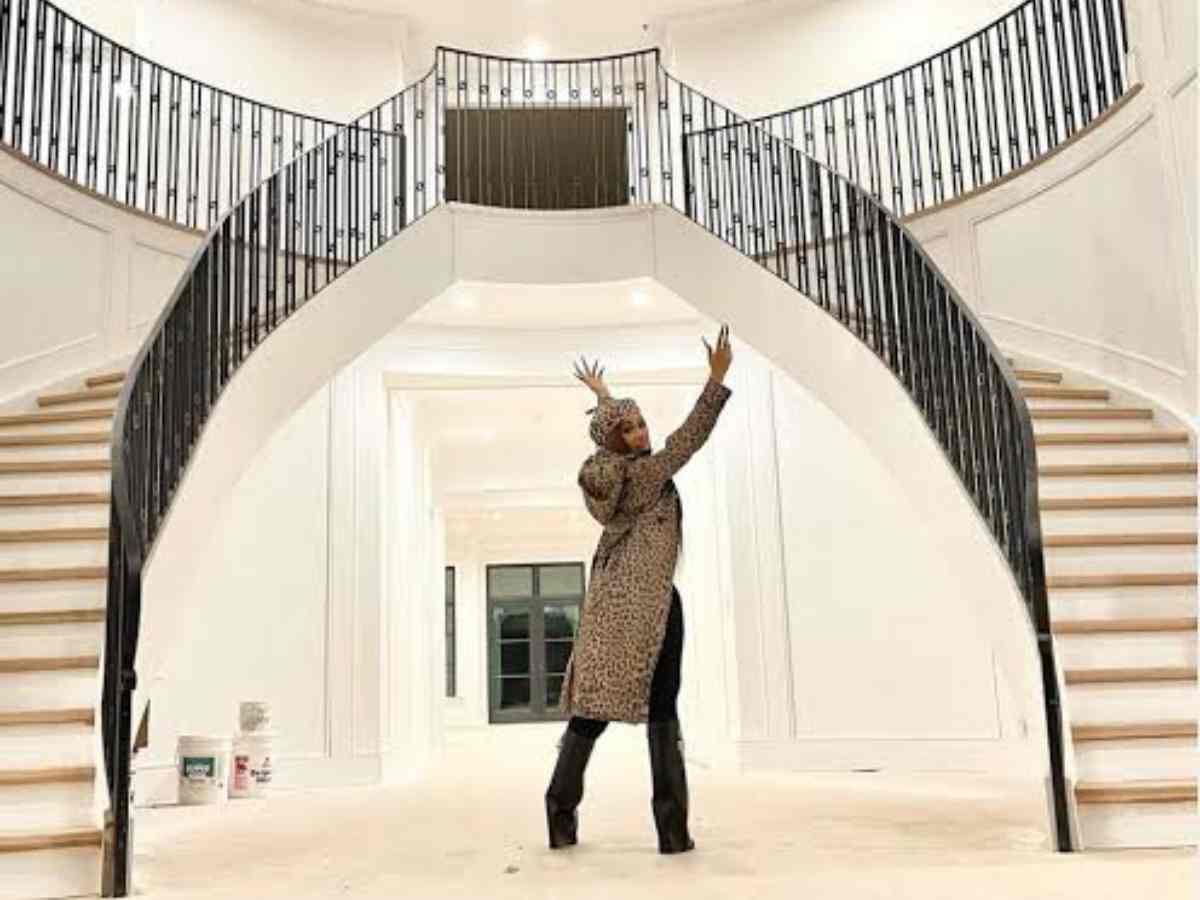 In 2021, Cardi B announced that she and Offset had bought a house in New Jersey. It is located in the Garden State, which is 25 minutes away from her childhood house. She spent $5.85 million and more than $1 million on the renovation work. The house is spread across 13,000 square feet of land and has nine bedrooms. It has amenities like a saltwater pool, a tennis court, a cabana, a movie theater, a gym, a powder room, and a wet bar.
Cardi B and her husband, Offset, also have a house in Atlanta in the Buckhead neighborhood. It is situated on a sprawling six acres of land with five bedrooms, a massive wine cellar, and a shooting range. The architecture of and around the house is very European. It has European hedges, big French windows, and pillars. This 2006 property was listed for $5.79 million.
You Might Also Like To Read: Cardi B Faces Backlash For Her Onstage Tampon String Incident As She Performs Without Panties