The Queen of Pop, Madonna, and one of her little princes joined together in song. This is to help raise awareness for the cause ahead of April 9's #StandUpForUkraine. This is a social media rally for Ukrainian refugees' relief. She enlisted with the help of her 16-year-old son David Banda on a faithful cover of Elton John's classic "Your Song" late Friday.
What Does Madonna Have To Say About Her Support For Ukraine Through Music?
The singer icon emphasized what President Zelensky had to say about Music during the Grammys. She said that music does bring together people. As a result of President Zelensky's request the singer along with her son, David Banda offered a gift to him. The gift was nothing but a song. A song that is one of their favorites. The duo dedicated the song in hopes that they can inspire people all around the world. And then to stand up and support the people of Ukraine.
The duo harmonizes sweetly on the song, both in good voice, as images of Ukrainian suffering are intercut with simple footage of their performance, with Banda playing the piano. Madonna and David are joined at the end of the video by her other children, Mercy James, 16, and twins Stella and Estere, 9, who were all adopted from Malawi. The singer urged people to let everyone's voices be heard around the world in support of funding and humanitarian efforts for Ukraine. Just after she said this the entire family yelled their support for Ukraine.
Why Is The Song's Choice Surprising?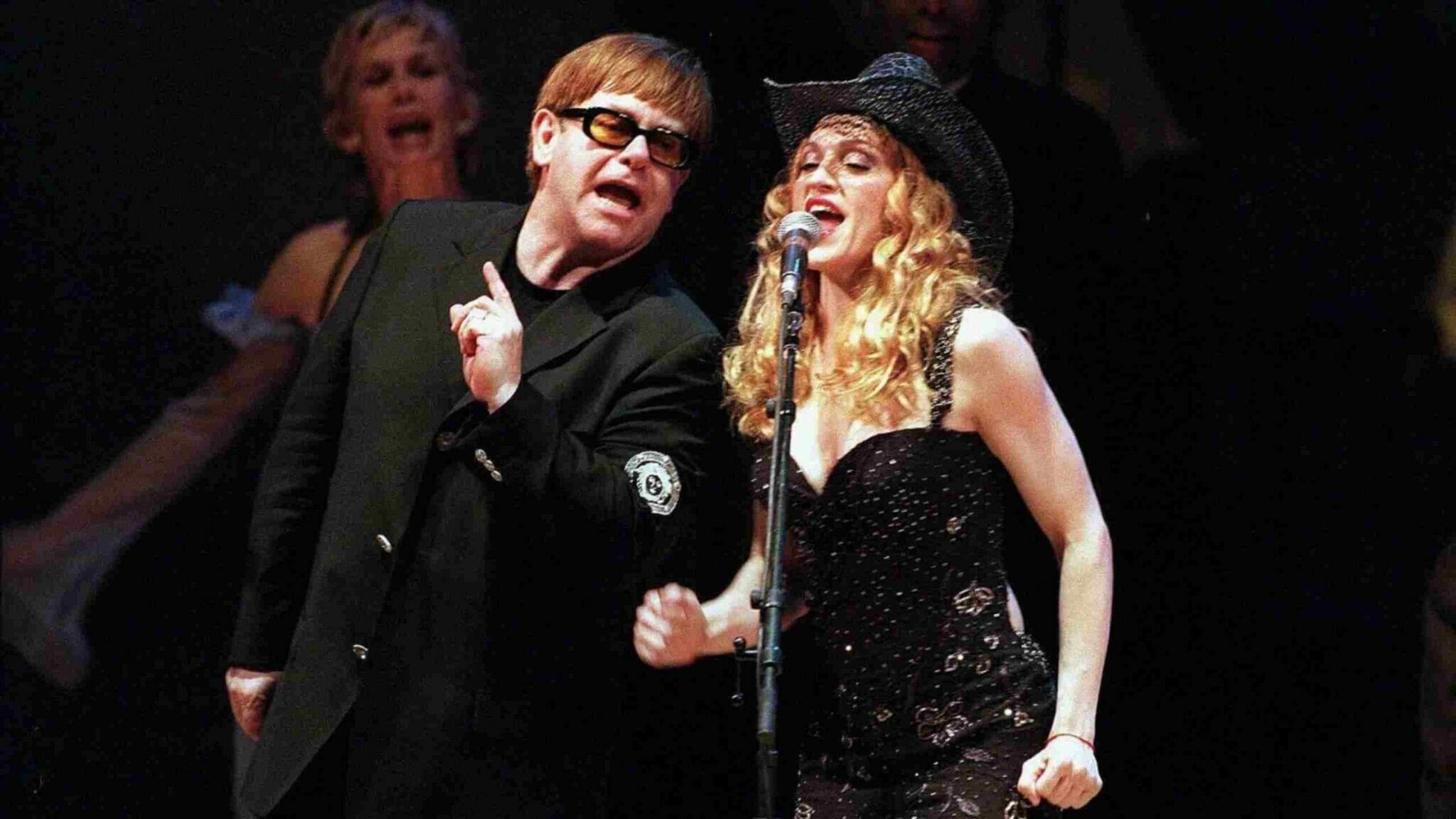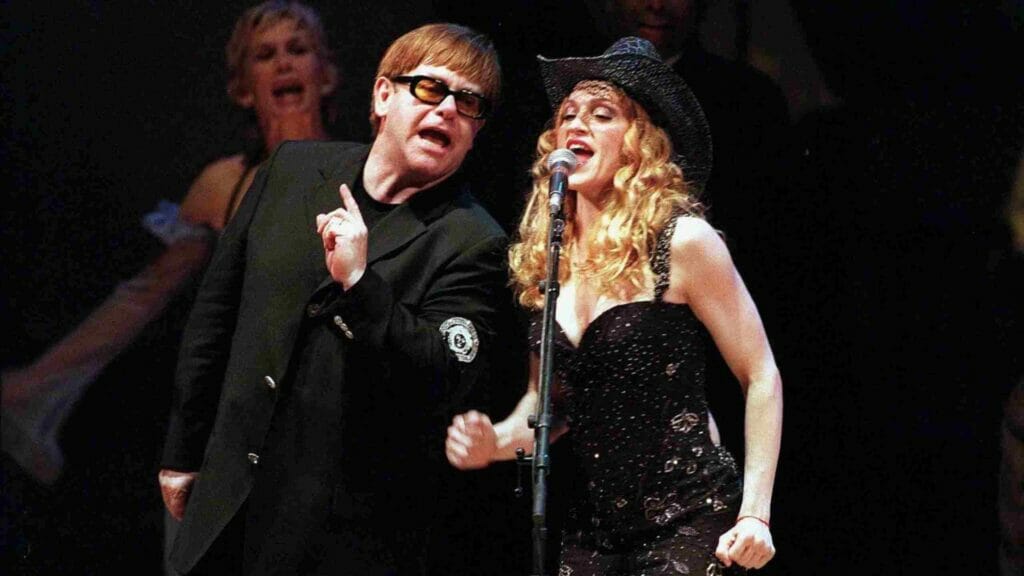 The song selection comes as a bit of a surprise, as Madonna and Elton John have had numerous conflicts over the years, including statements insulting him and apologizing for his talent. The rivalry between the two for a Golden Globe musical nomination has ended with the award-winning Madonna.
On Friday, a global social media rally will bring together many of the world's top artists, entertainers, athletes, and advocates. The goal is to raise billions of dollars for humanitarian efforts in Ukraine and to support refugees around the world. Billie Eilish, Madonna, Celine Dion, Katy Perry, Elton John, Stevie Wonder, and Bruce Springsteen will take part in the "Stand Up for Ukraine" campaign, which will ask for donations and other forms of support for those affected inside Ukraine as well as the millions of refugees who have fled the country. For more information about Stand Up For Ukraine Campaign, you can click here.
Also Read: Top 5 Best Selling Albums Of Taylor Swift