Taylor Swift dropped a lot of truth bombs in her new album's vault tracks. We now have a clearer picture of what exactly went on between Harry Styles and her relationship and what led to them ending things.
Well, not just Taylor, Harry Styles too had dropped some tea in his songs about their relationship. Here are some songs that Harry wrote for Ms Swift as well as what in the song gave her away.
Related: Which Songs In Taylor Swift's '1989' Album Are About Harry Styles?
Two Ghosts
Two Ghosts is most definitely Taylor Swift-coded. The lyrics play on a lost romance and how it feels like they're now 'two ghosts' standing in the place where they used to be.
Talking about who the song might be for, Styles said, "I think it's pretty self-explanatory, right? I think it's about, sometimes things change, and you can do all the same things, and sometimes it's just different, you know?"
What gave the song away?
Well, the intro lines. "Same lips red, same eyes blue/ same white shirt, couple more tattoos." Well, guess who has blue eyes and guess who's famous for her red lips? The lyrics also look like a response to Taylor's song about him that was called 'Style' where she sings "I got that red lip, classic thing that you like … You got that long hair slicked back, white T-shirt." 
Too obvious, Mr. Styles.
From The Dining Table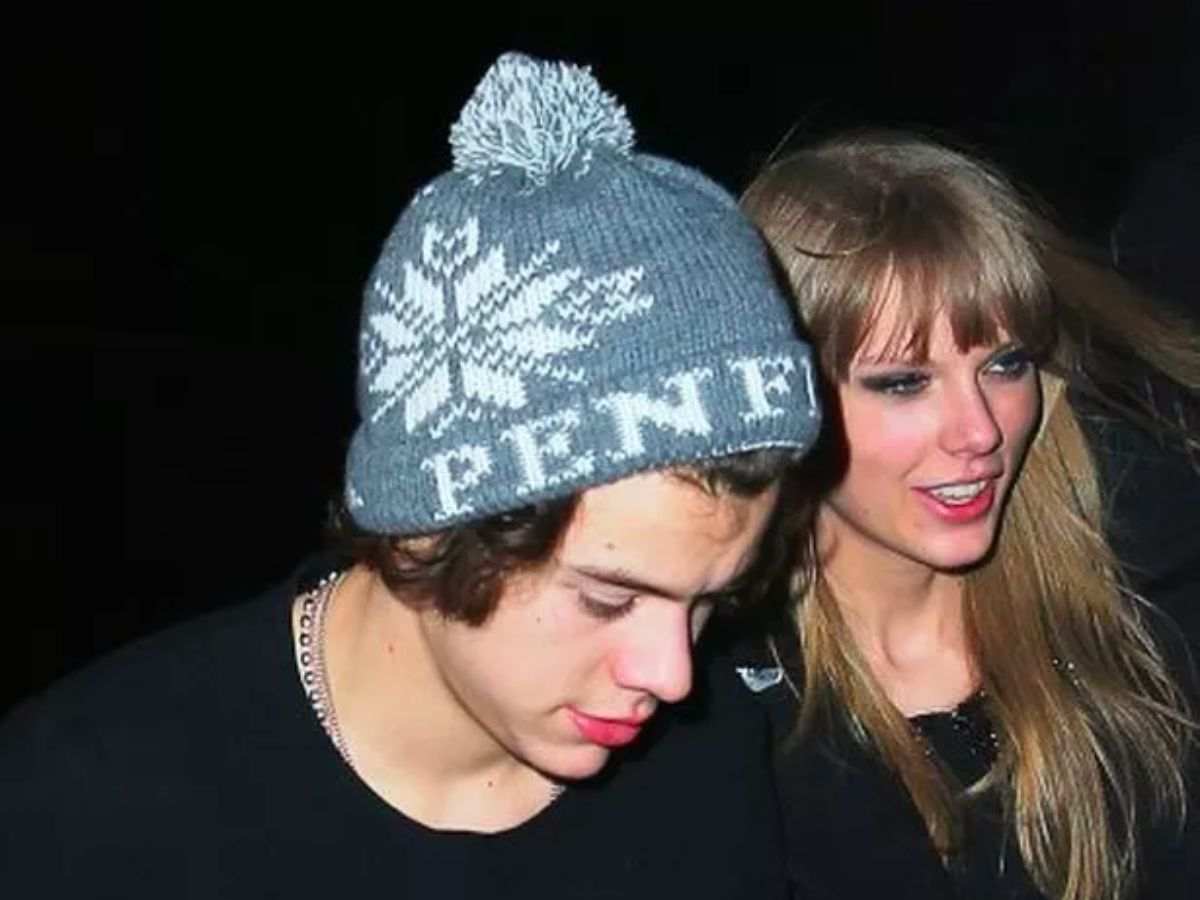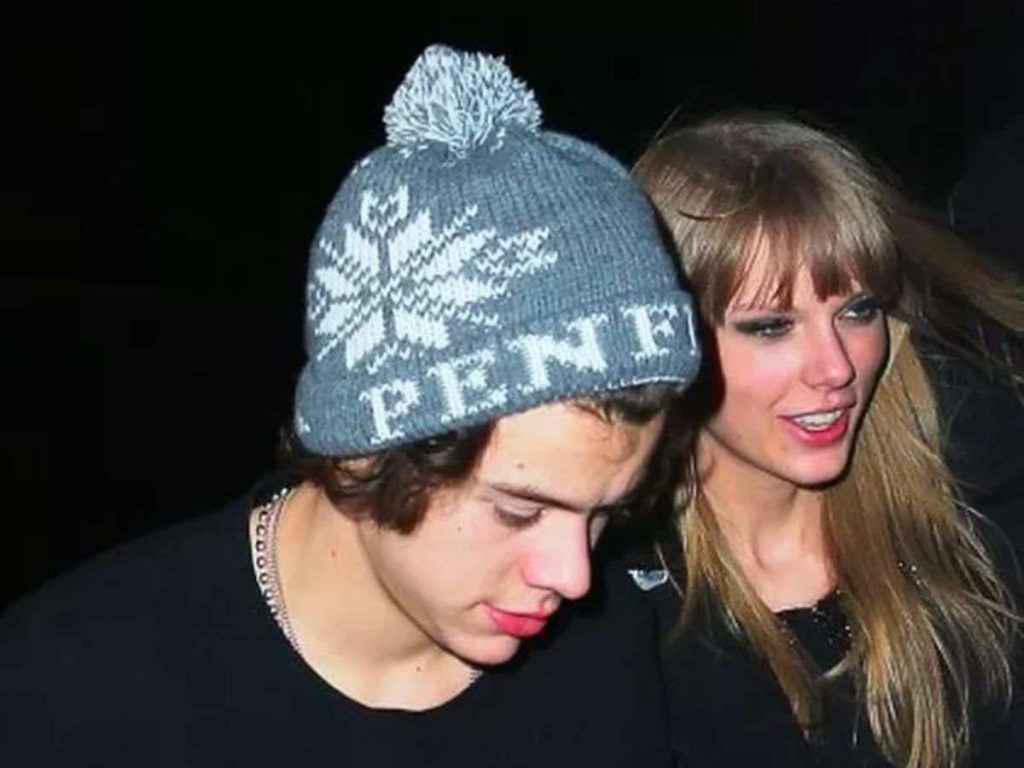 In 'From the dining table', Harry is upset with a recent breakup that apparently impacted him a lot. He sings about feeling uneasy after the breakup. Some lines go- "We haven't spoke since you went away / Comfortable silence is so overrated / Why won't you ever be the first one to break? Even my phone misses your call, by the way."
What gave the song away?
In the second part of the song, Styles says, "Woke up the girl who looked just like you/ I almost said your name"
Ahem ahem, Taylor's vault track 'Is It Over Now' has the line "Your new girl, is my clone"
Adds up, right?
In Case You Missed It: Is Taylor Swift's 'Question' About Harry Styles?
Perfect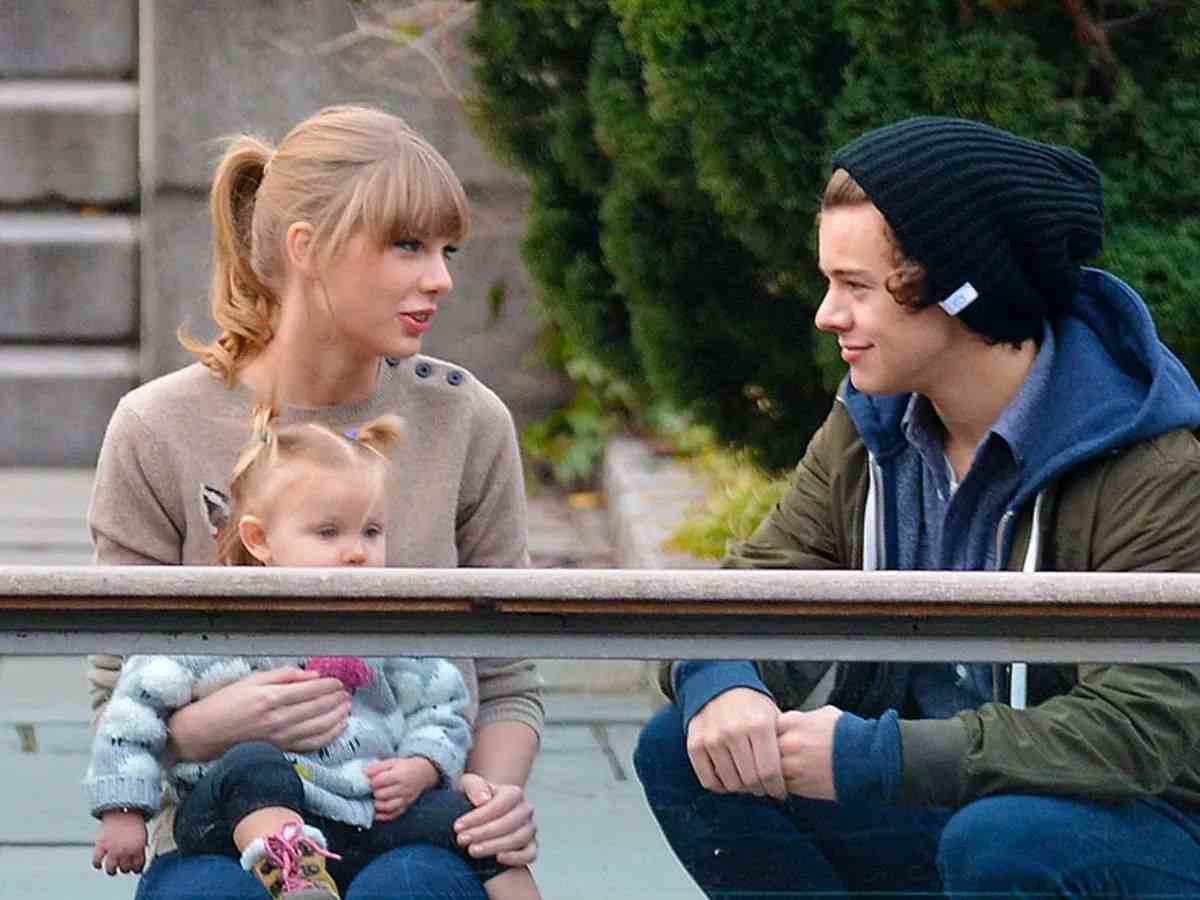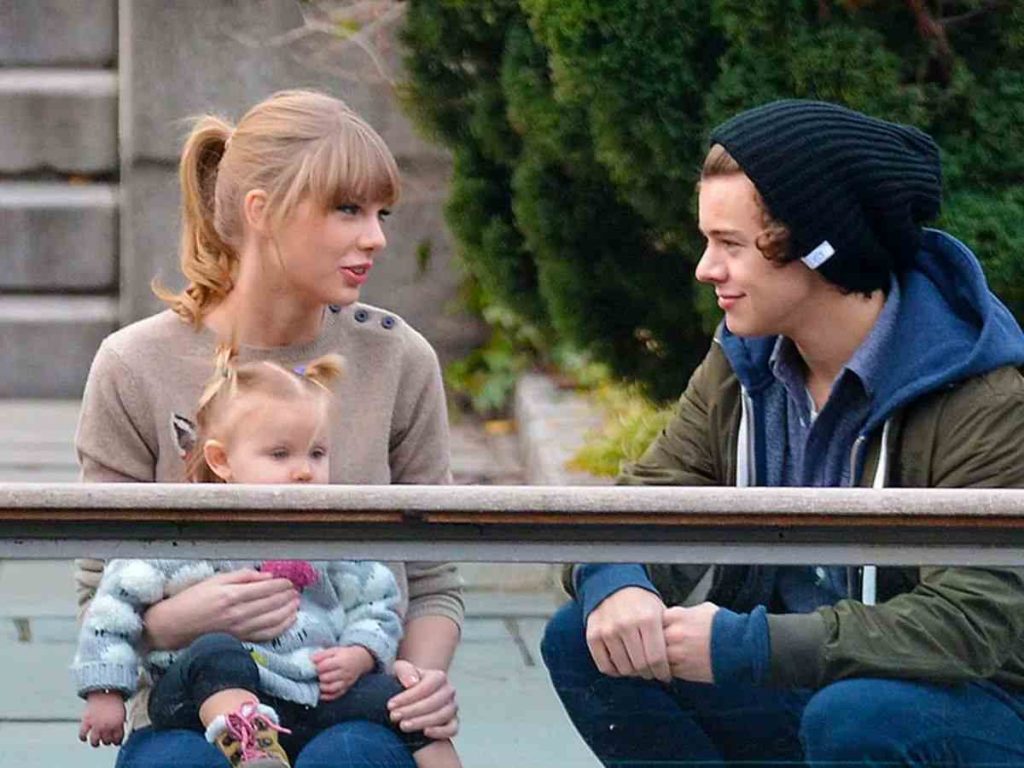 One Direction's final album's second single- 'Perfect' has been speculated to be about Taylor as well. Part of the song goes, "And if you like having secret little rendezvous/ If you like to do the things you know that we shouldn't do/ Then baby, I'm perfect/ Baby, I'm perfect for you."
While Styles didn't really reveal much, Louis Tomlinson, when asked about it said, "I think everybody draws from personal experiences, so of course to a degree I'm sure that influenced some of it. Down to specifics to who that song is exactly about, that's fan's interpretation, I suppose."
What gave the song away?
"And if you like cameras flashin' every time we go out…And if you're looking for someone to write your breakup songs about/ Baby, I'm perfect."
Harry and Taylor were known for being chased by paparazzi, some even say that it's the reason why they had to breakup. So the camera's flashing line makes sense. And the breakup songs line? Well.. seems like Harry really was the perfect one for Taylor to write her breakup songs about because a decade later, she's still dropping them.
I Love You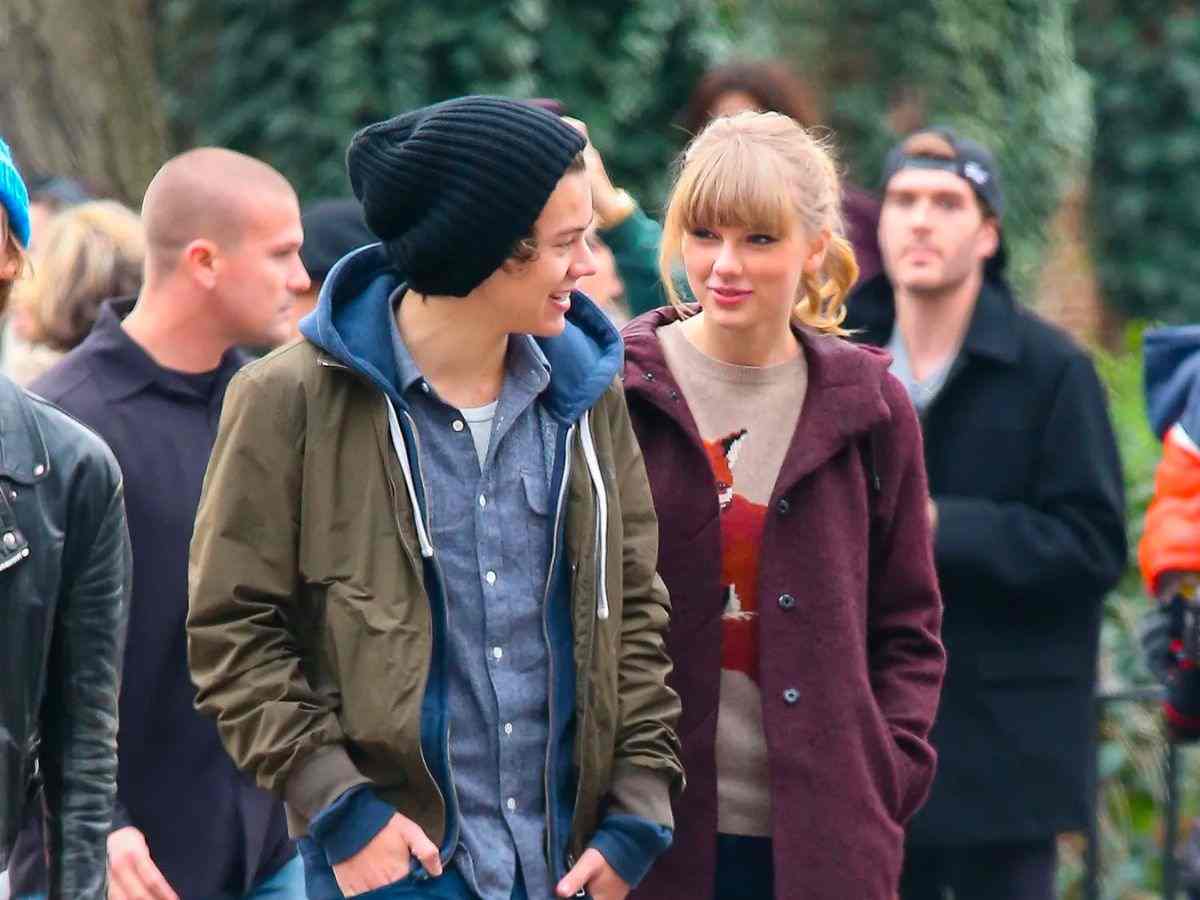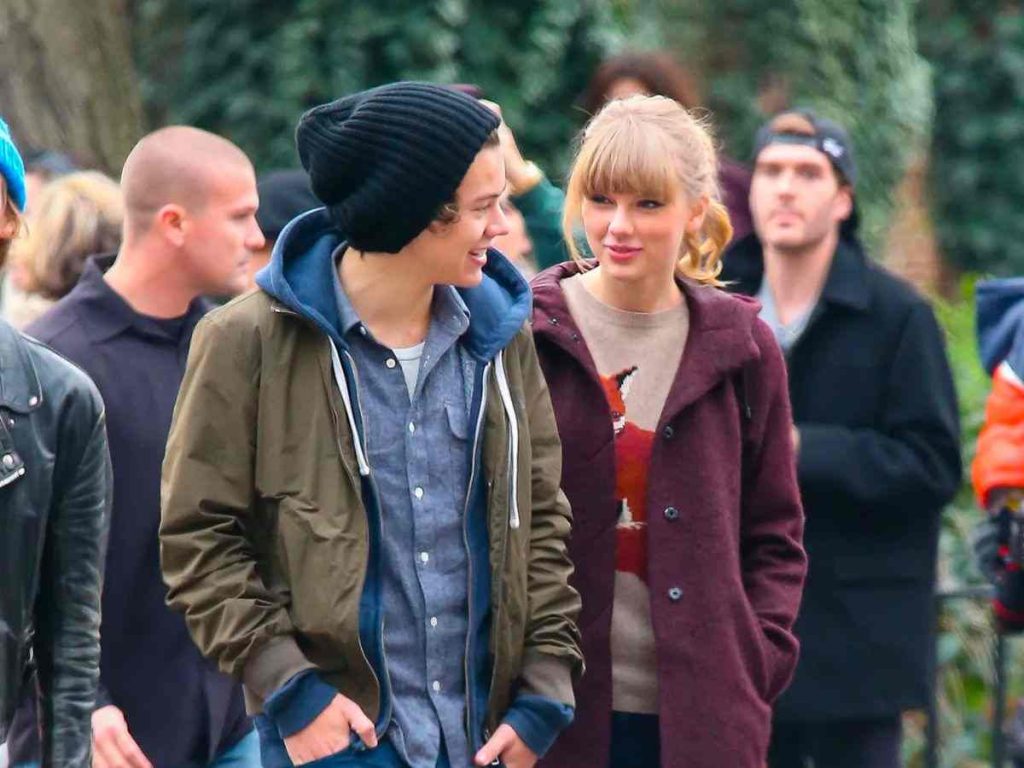 This song by Alex and Sierra was written by Harry Styles. It's a beautiful song about falling in love with someone but the romance is slowly changing for the worse. Part of the lyrics goes, "I fell in love with a beautiful girl and she still takes my breath away/ I fell in love in the morning sun, while the hours slipped away/ Sometimes when I hear your name, a smile creeps on my face/ And for reasons I can't explain, it's never out of place."
What gave the song away?
"While we lay there on the soft warm ground/ For a week and 13 days." Swift wrote 'I Knew You Were Trouble' for Styles where she had a line, "Now I'm lying on the cold hard ground." The line in 'I Love You' seems to be a wordplay on that first line.
And well.. the number 13? Pretty self-explanatory. Another line goes, "I won't trouble you no more." Which seems like a response to Taylor's "I knew you were trouble."
In Case You Missed It: Which Of The Vault Tracks Of Taylor Swift's '1989 (Taylor's Version)' Are About Harry Styles?
Him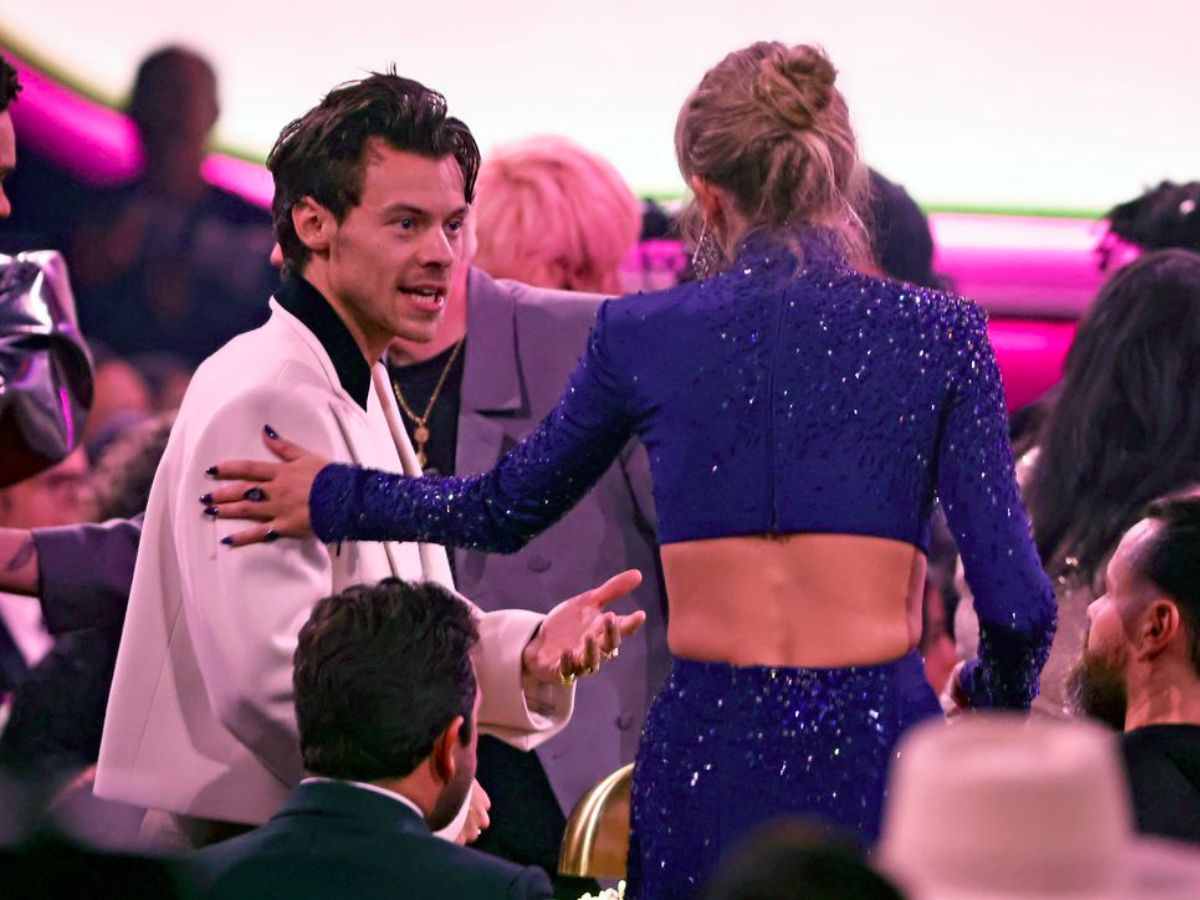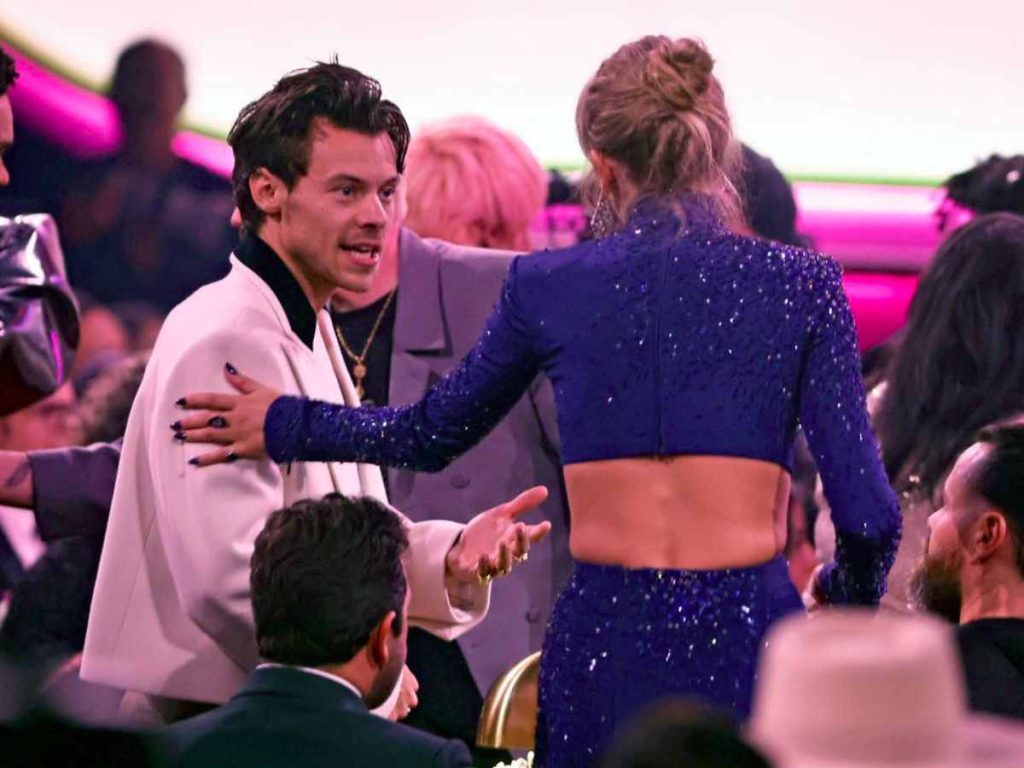 This unreleased Harry Styles song has all the Taylor Swift ingredients to tell it's for her. In the song, Harry is seemingly apologizing to Taylor. While also talking about her new man and how he doesn't want to hear about him.
The lyrics go, "'Cause I don't want to hear about him/ How he's holding you better at night/ And I don't want to hear about him/ In these songs you continue to write/ I was with you when you wrote that line/ It was me that you had on your mind/ So I don't want to hear about him."
What gave the song away?
"That nice dress in my Wildest Dreams/ Lipstick stains you left still on my sheets" is one of the lyrics in Harry's song.
In 'Wildest Dreams', Taylor sings, "Say you'll remember me, standing in a nice dress……. in your Wildest Dreams."
Taylor also talks about red lips in both the infamous songs she wrote for Harry. "Red lips and rosy cheeks" in 'Wildest Dreams' and "I got that red lip classic thing that you like" in 'Style'.
Could it be any more obvious?
You Might Like To Read: "Lying Traitor" Taylor Swift Calls Out Harry Styles In New Song